The Peppermill Las Vegas Restaurant has been open since 1972, and over the years it has become a must-visit destination for many people in the area.
The restaurant is known for its great food, friendly staff, and relaxing atmosphere.
There are many things that make this place so popular with locals and visitors alike, but here are five reasons why we love the Peppermill Las Vegas Restaurant.
Great Food!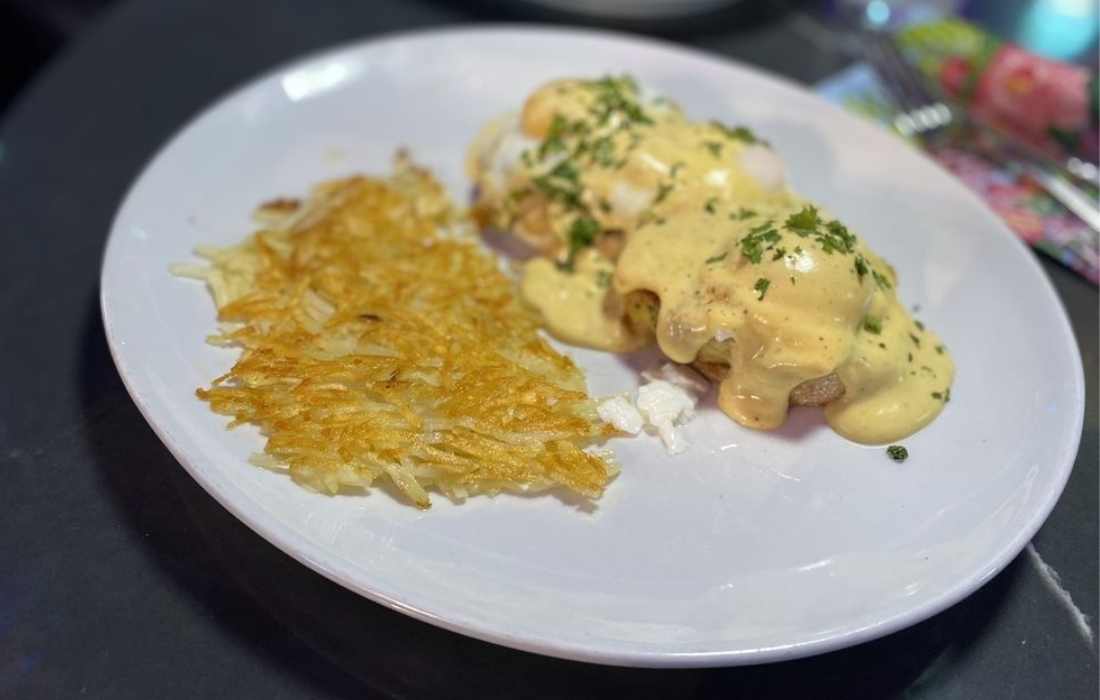 The menu features everything from pizza to steak! Plus there's an all-you-can-eat breakfast buffet every morning that will keep you full all day long.
You can even get gluten-free options if you're looking for something specific.
There are breakfast options like oatmeal, pancakes, and waffles.
You can also get healthy smoothies or fruit salads if that's more your thing.
And the lunch/dinner menu has tons of great choices too! Everything from burgers to pasta dishes is available here so there's something for everyone on any budget!
Comfortable Atmosphere
The Peppermill Las Vegas is one of those places that feels like home the minute you walk in.
The staff is always friendly and happy to help, and they make sure your visit is as comfortable as possible.
Plus there are plenty of TVs if you want to catch the game or a movie while you eat.
There's also complimentary Wi-Fi so you can stay connected if you need to.
From the dim lighting and comfortable booths, this has all the makings of a great restaurant that's easy to relax in.
It also makes for an excellent date night or special occasion!
The Deliciously Las Vegas Décor
The Peppermill Las Vegas Restaurant is decorated with all sorts of cool stuff.
There are even designer chandeliers and sculptures that would look at home in any upscale restaurant!
But if you're looking for something a little more unique, then take a seat by the fireplace and enjoy your meal next to one of the most beautiful features in the restaurant.
The décor is definitely one of its strongest points and it's always fun to take a look around and see what new things you can find. You can also find some great photo ops here! It really helps set this place apart from all the other restaurants in town!
The Staff are Amazing at Peppermill Las Vegas!
The staff at the Peppermill Las Vegas Restaurant really knows how to make you feel right at home.
They're always smiling and greeting people when they arrive, and their attention to detail is what keeps guests coming back for more!
From getting your drinks in a hurry or making sure everything on your table is perfect before you even sit down, they're always there to help.
Plus, they know all the best spots in town so be sure to ask for their recommendations!
The Convenient Location
The Peppermill Las Vegas Restaurant is located right on the Strip, which means it's in a great location.
It's close to hotels, casinos, and all the other attractions you'll find on The Strip. That means there are plenty of things to do before or after dinner!
Plus this shows that restaurants are very popular with locals as well since they don't have to go far for a great meal.
The Peppermill Las Vegas Restaurant is definitely one of our favorite places in town! If you're looking for a great meal with family or friends, then be sure to check it out. You won't be disappointed!
Peppermill Las Vegas FAQs
What movies were filmed in Peppermill Las Vegas?
Casino and The Trust were filmed at the Peppermill Las Vegas Resort.
Casino:
The Trust:
Do they have gluten free options?
Yes! The menu features a number of gluten-free items so everyone can enjoy a meal here.
Here are a sampling of some rave reviews about Peppermill Las Vegas:
Arturo M. – "Thousands of locals and visitors cannot be wrong about this Restaurant. Been coming here on trips to Vegas for over 20 years and it is a consistent reminder of simpler times when good service and great food were king. Time stands still here and the era is around what you'd expect the movie Casino. You expect to look Round and see Ace or Ginger sitting in the booth next to you."
Photo Credits: Dani R.