Tucson is a foodie paradise, and there are plenty of excellent places to enjoy a delicious breakfast. Whether you're looking for a hearty meal to start your day or a light pastry to fuel your morning commute, you'll find something to suit your taste at one of these top breakfast spots in Tucson.
From classic diners to trendy cafes, there's something for everyone on this list. So grab a cup of coffee and get ready to indulge in some of the best breakfast Tucson has to offer.
Buendia Breakfast and Lunch Cafe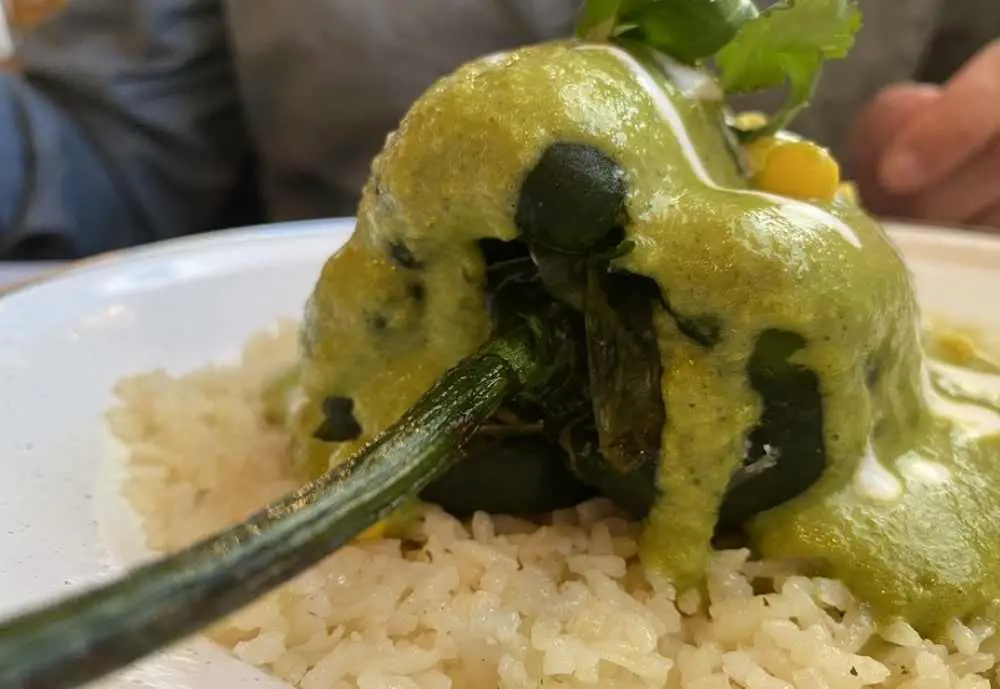 Wake up to a beautiful morning at the Buendia Breakfast and Lunch Cafe and enjoy a zesty breakfast in their cozy and festive environment.
Top 10 Attractions in Tucson | Scot...
The unforgettable savory taste of the Machaca & Eggs plate is sure to provide energy for any day.
Try out a scrumptious plate of Pastel de Galleta, a Mexican cookie cake.
Menu: Buendia Breakfast and Lunch Cafe Menu
Top Review: "There are so many wonderful things about Buendia! It's family owned and operated and everyone is so happy and kind. It is a small location so be prepared for a little bit of a wait especially on weekends but the wait is worth it! They have the best cinnamon tea that I have ever had, it's perfectly balanced with sweetness and cinnamon! Their food is amazing! I love their red enchiladas and I can be picky about beans but their beans are so delicious! I don't think you can go wrong with anything you order here!" – Lacey G.
2530 N 1st Ave, Tucson, AZ 85719; (520) 849-8487
Barista Del Barrio
Barista Del Barrio is a great local restaurant to stop by for a delicious coffee and authentic breakfast burritos.
Enjoy a classic chorizo burrito to start the day on a tasty note.
A cup of Mexican chocolate latte is sure to sweeten up any morning activities.
Menu: Barista Del Barrio Menu
Top Review: "I wish I was local! The first time I traveled from Texas to California i got lucky enough to stay near this gem and am so glad I did – in the last 3 years I've passed through Arizona I've make it a mission to come by for their incredible lattes and heavenly burritos. The atmosphere, flavors, and service are 10s all across the board!" – Vivianna A.
1002 N Grande Ave, Tucson, AZ 85745; (520) 244-5285
Bobo's Restaurant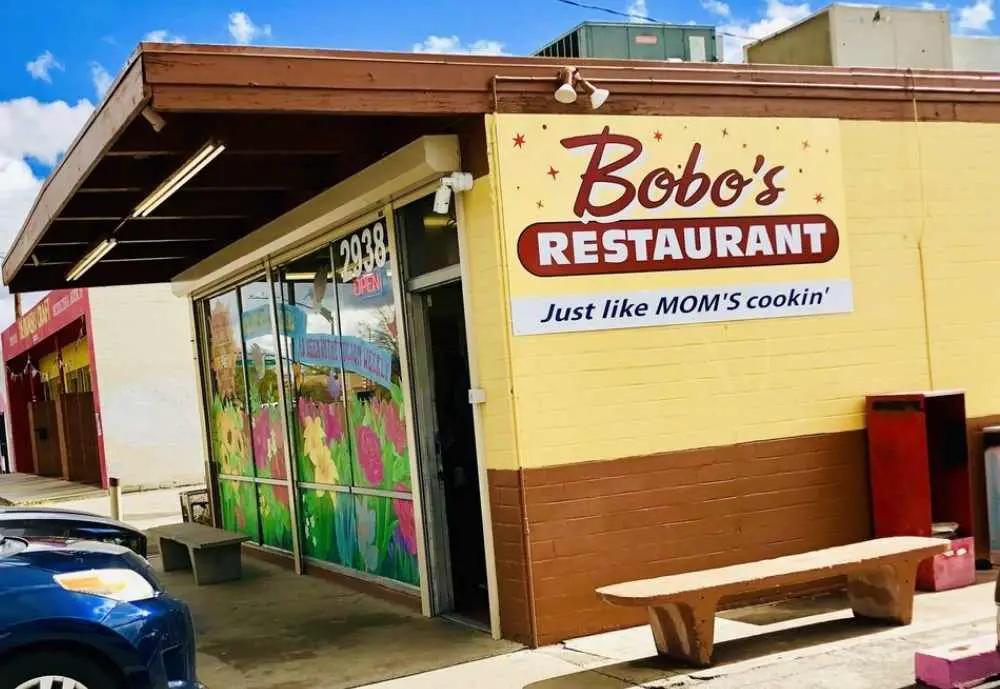 Head over to Bobo's Restaurant and enjoy their pleasant atmosphere and wholesome meals.
Dig into a classic Old English Omelette drenched in gravy and savor the ham, bacon, sausage, and cheddar cheese.
A popular choice at this restaurant is the apple pancake, sweet, fluffy, and perfectly fruity.
Menu: Bobo's Restaurant Menu
Top Review: "This is a down home, family-style small and great breakfast place. A long time local hangout. If you have hankering for pancakes as big as your head… or my head for that matter, and like endless cups of coffee delivered by smiling servers… This is your place! We had so much fun and food here. No line to wait in… but we were told by our local friends that is usually NOT the case. Beginner's Luck! There is a counter and booths. Be happy if you do wait, you'll get a good meal at a good price.  Go ahead and splurge add blueberries to your pancakes, that's extra delicious." – Jacqueline S.
2938 E Grant Rd, Tucson, AZ 85716; (520) 326-6163
Prep & Pastry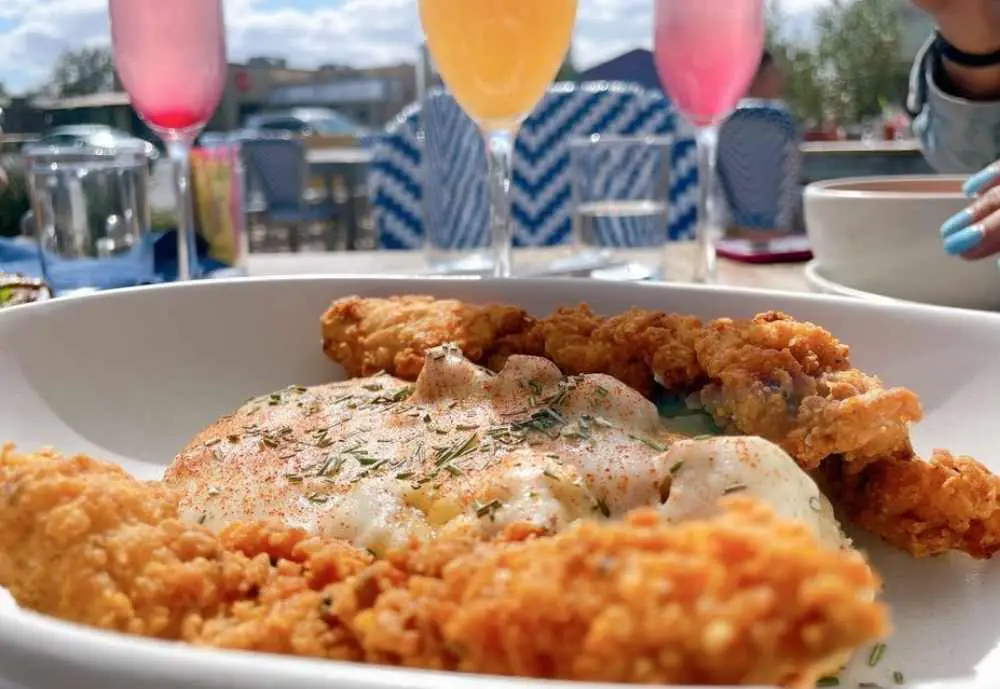 Since its founding in 2014, Prep & Pastry has been serving up beautiful and flavorful breakfasts in a classy casual atmosphere.
One of their rightfully famous dishes, the Cast Iron Duck Confit, is a great dish for those wanting extra protein and extra rich flavor.
A much lighter but equally delightful plate to order is the Chickpea Scramble, a lovely mix of seasonal vegetables, cherry tomatoes, avocados, potatoes, jalapeño tomato jam, and watercress.
Menu: Prep & Pastry Menu
Top Review: "Come here for excellent fresh and perfectly cooked breakfasts plus beautiful pastries. The chickpea scramble served with seasonal veggies and house new potatoes was delicious and huge. I couldn't quite finish it all. The omelette and confit duck my dining companions had were also excellent and very large portions. Be aware the restaurant is very loud so sit outside, We will be back." – Kris L.
2660 N Campbell Ave, Tucson, AZ 85719; (520) 326-7737
Baja Cafe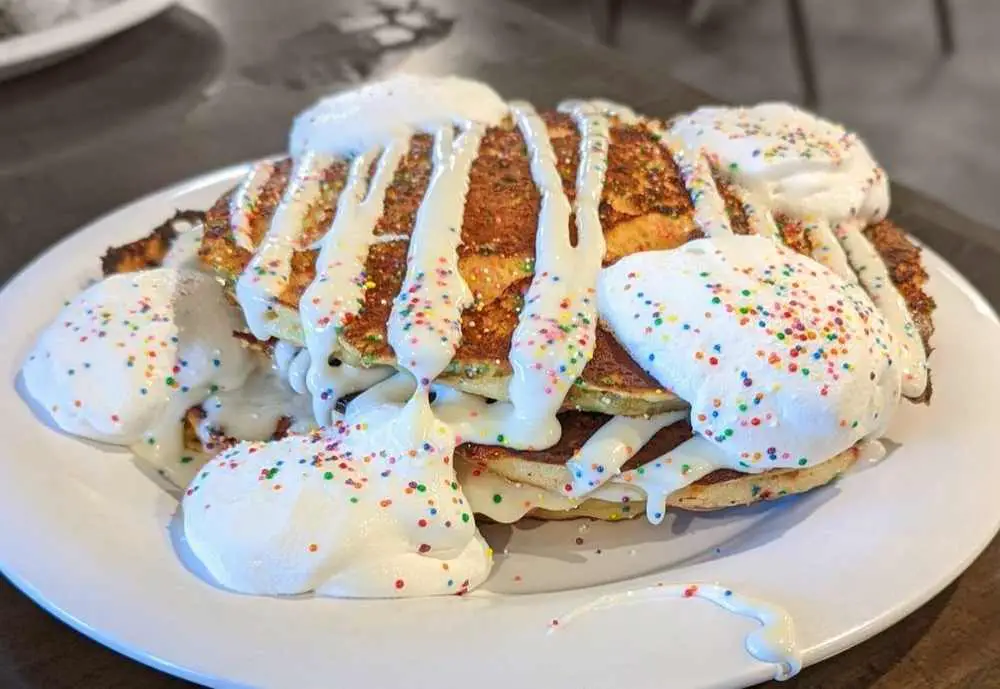 Baja Cafe is a locally owned and operated place that has a lot to offer its guests: a friendly environment and a broad menu of Southwestern cuisine.
Savor an iconic blend of grilled crisp caramelos stuffed with shredded brisket, tomatoes, chorizo, and cheeses with the Brisket Caramelo Benedict, topped with New Mexican red chile sauce and smoked gouda cheese sauce.
The Cafe has garnered fame as the home of the Snickerdoodle Pancake, a favorite among patrons.
Menu: Baja Cafe Menu
Top Review: "As a lover of breakfast I cannot believe I waited a whole year after moving to Tucson to try Baja Cafe. Absolutely delicious!! The menu has something to offer those seeking sweet or savory. I personally LOVED the cinnamon roll french toast as well as the snickerdoodle pancake (complementary for first timers!).  Next time I will definitely see what all the hype around those Benedict's is about! If you find yourself in the area of Baja Cafe, the food is 100% worth the wait! And as an added bonus they are a made from scratch kitchen, so they can accommodate any dietary needs you may have." – Taylor H.
7002 E Broadway Blvd, Tucson, AZ 85710; (520) 495-4772
Cappy's Breakfast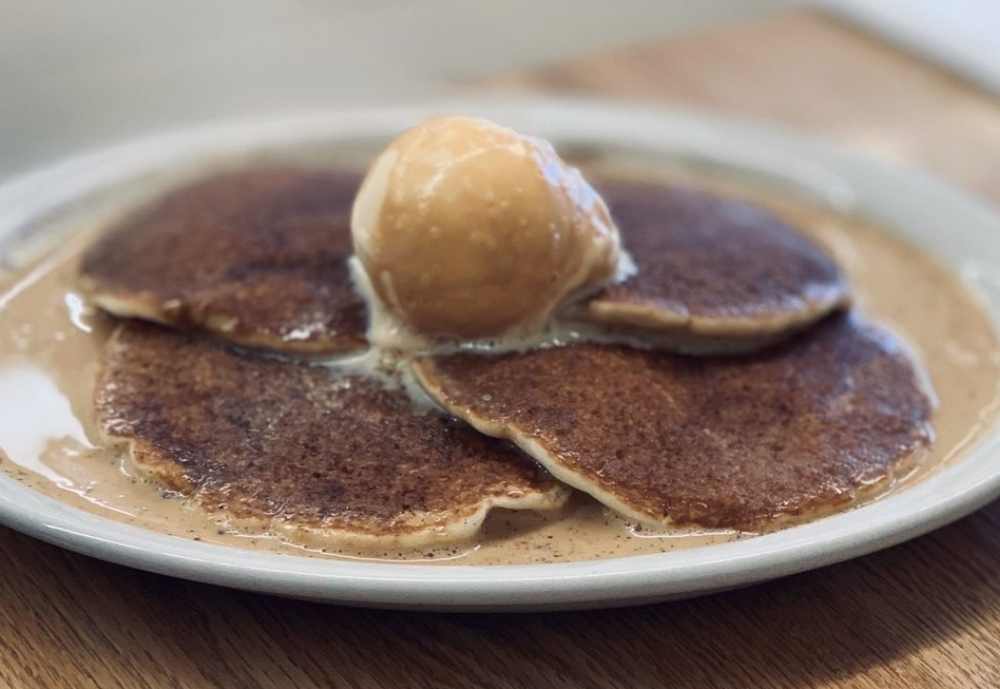 Delicious meals, reasonable prices, and friendly service is guaranteed at Cappy's Breakfast, a great place for quick bite.
Their veggie omelet is chock full of nutrition and flavor, and it goes perfectly with the potatoes that come with it.
Diving into a chilaquiles breakfast plate is a tasty treat for anyone needing a pick-me-up.
Menu: Cappy's Breakfast Menu
Top Review: "A small hole in the wall diner that is well worth the stop. Although it doesn't look like much Cappys packs all the flavor you want in either a classic American breakfast or Mexican breakfast options to satisfy anybody. My grandfather and I have been regulars here for a while now and I have to say never disappointed. The service is always fast and friendly and the food is always on point. Definitely stop by for a great inexpensive meal." – James G.
917 W Prince Rd, Tucson, AZ 85705; (520) 777-6552
Five Points Market & Restaurant
Five Points Market & Restaurant was founded in January 2014 to challenge the belief that profitability is impossible without exploiting labor, resources, and agriculture.
Their smoked salmon benedict is an excellent example of a meal that tastes as good as it is for your health.
Enjoy the classic zesty flavors of the huevos rancheros plate and see what makes this restaurant special.
Menu: Five Points Market & Restaurant Menu
Top Review: "A breakfast stable. 15 dollars for entrees, good portions, good quality and flavors, worth it. 15 dollar tangerine mimosa was delicious, but a bit pricey given that you can get some quality cocktails at sidebar for 11 dollars. Huevos rancheros and salmon bennedict are both must try's!" – Kent L.
756 S Stone Ave, Tucson, AZ 85701; (520) 623-3888
Frida's Cafe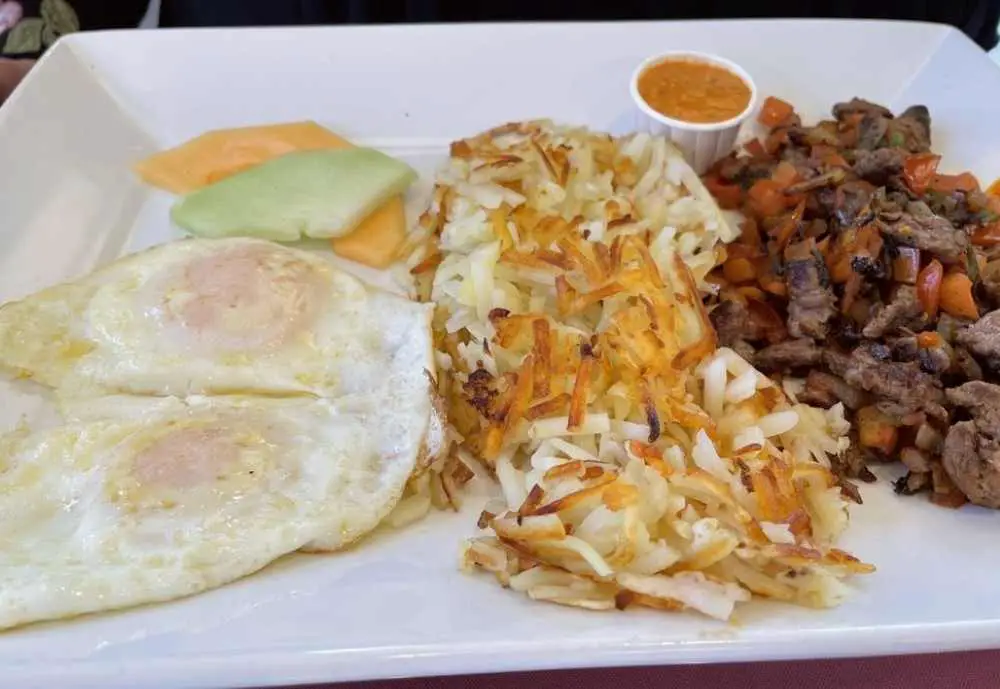 One of Tucson's many thriving restaurants is Frida's Cafe, where people can stop by for quality Mexican food and quality service.
For a refreshing and flavorful start to the day, the tartine is an excellent choice, complete with watermelon rinds, fresh oranges, and microgreens.
Steak, jalapenos, onions, black beans and tomatoes complement each other perfectly in the Sonora Grill plate.
Menu: Frida's Cafe Menu
Top Review: "This little gem is hidden away on the southeast corner of Grant and Craycroft. It tried it for the first time this week with some friends and was pleased with the food and the service. Our server was friendly and attentive. I got the hummingbird omelette, which had bacon, cheese, mushrooms, and spinach in it… Very tasty. It came with two tiny containers of sauces. I'm not one who likes spicy, so I didn't use them. Fresh fruit of melons and pineapple came as a side. I asked for the sourdough toast and it was chewy and crusty, just the way I like it. My friends ordered BLT sandwiches and they were enormously thick. You pretty much had to deconstruct it to be able to eat it! Yum! Many of their other items look delicious too, so I'll have to go back and try them out again." – Joy S.
5526 E Grant Rd, Tucson, AZ 85712; (520) 367-4711
Frank's & Francisco's Restaurant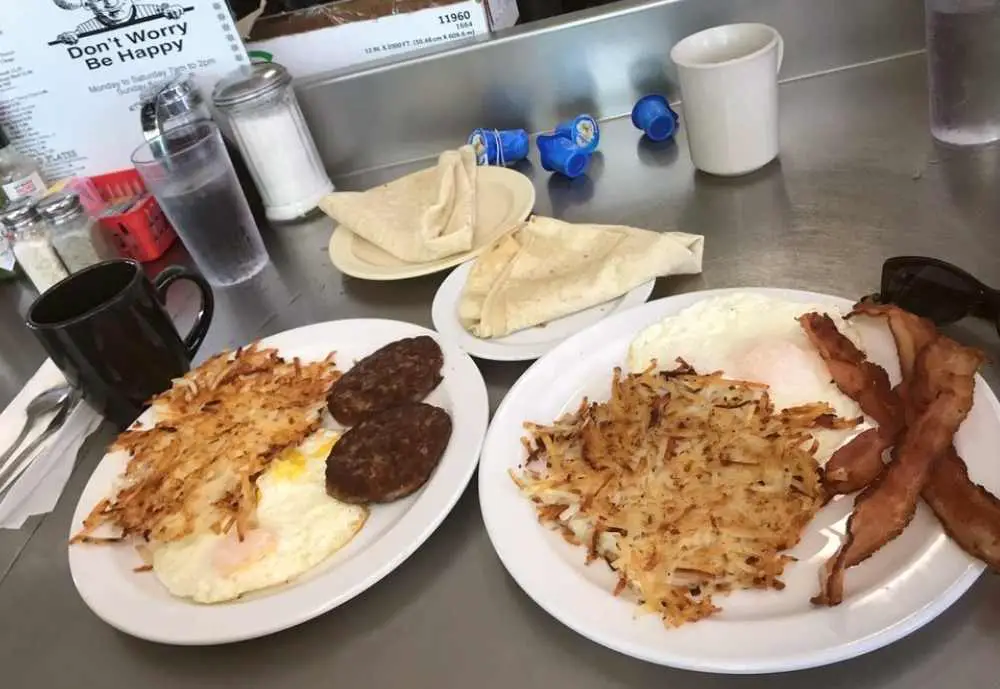 Founded in 1972, Frank's & Francisco's Restaurant has been a casual and homely destination for folks looking for a no-nonsense meal and down to earth customer service.
A hot Hamburger Patty & Two Eggs plate is a tasty example of their simple yet wholesome menu.
The sensation is sure to impress as soon as you try a bite of their Spinach, Mushroom & Swiss Omelet.
Menu: Frank's & Francisco's Restaurant Menu
Top Review: "My wife and I found this little gem by doing a little research. Boy, were we not disappointed. My chicken fried stead and eggs was awesome. Loved the potatoes that came with it as well. My wife had a biscuit sandwich and she loved it, very tasty. The  service and vibe were great and everyone friendly. I will definitely be back and can't wait to try something new. Their sign out front says it all, Elegant elsewhere, but on of the best places you could eat." – Brian M.
3843 E Pima St, Tucson, AZ 85716; (520) 881-2710
Flora's Market Run
Enjoy a delightful breakfast and shop around afterward for more quality ingredients at Flora's Market Run, a classy establishment with a lot to offer.
Shakshuka is a flavorful Maghrebi breakfast dish which has been brought to Tucson and consists of two sunny side up eggs, sausage, harissa shakshuka sauce, crispy potatoes, feta cheese, and tapenade from olive and parsley.
A humble plate of Eggs & Toast is a more familiar but equally scrumptious fare.
Menu: Flora's Market Run Menu
Top Review: "Excellent food and vibe.  We had lunch and really enjoyed our food. I had the roast beef dip and it was tender meat excellent bread and great flavor. Others had the crispy fish sandwich which they like very much. The vibe in this place is awesome it's got lots of space it was pretty full when we were there but we felt very comfortable. Service was excellent highly recommend the spot." – Kannyn M.
2513 E 6th St, Tucson, AZ 85716; (520) 771-9141
---
All in all, these breakfast places in Tucson, Arizona are definitely worth trying out! They all offer something unique that is sure to please everyone in your group.
So, the next time you're looking for a delicious and hearty breakfast, be sure to check out one of these amazing restaurants! You won't be disappointed.
Frequently Asked Questions
Is Tucson a foodie city?
Absolutely, and that's especially true when it comes to breakfast. From Mexican-inspired dishes to traditional American favorites, the city offers a diverse range of options for breakfast lovers.
What food is Tucson famous for?
Some of Tucson's famous food specialties include Sonoran-style hot dogs, carne asada, and Mexican dishes such as enchiladas and chiles rellenos. The city also has a thriving craft beer scene, with several local breweries offering unique takes on traditional brews. Tucson is also known for its strong agricultural community, resulting in fresh and locally sourced ingredients being used in many of the city's restaurants.
You might also like: