Its Welcome to Katy, Texas, where vibrant culture, southern charm, and a dash of Texas pride combine to create an unforgettable experience. Nestled just west of Houston, this hidden gem boasts a treasure trove of activities and attractions that will captivate visitors from near and far. Trust us, Katy has something to offer everyone. Join us as we embark on a journey through the best things to do in this captivating city, where big skies meet even bigger adventures.
Our List of Fun Things to do in Katy, Texas
Bucee's
So we are going to kick it off with the legendary Texas gas station chain, Buc-ee's. If you are not from Texas, and you have never heard of Buc-ee's, then get ready for something special. Buc-ee's is a gas station, yes, known for its absurd amount of pumps.
Think of a football field loaded with pumps. That's probably the quickest way to conceive of the enormity of a typical Buc-ee's.
But they are also fun and exciting because there is so much hustle and bustle. Like LAX bustle at peak time. If you like people watching at airports and taking in new sights and smells, you're gonna love Buc'ee's.
Also, they are known for having incredibly clean and massive bathrooms. You will never have to wait in line.
These pictures from Buc'ees own website are misleading – they were definitely taken when they were temporarily closed. For accuracy you have to imagine a few hundred people walking and milling about!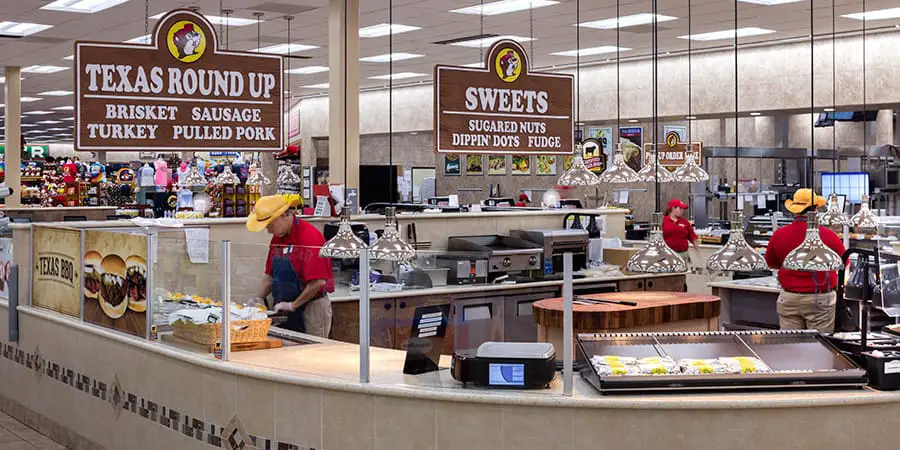 Katy Mills Mall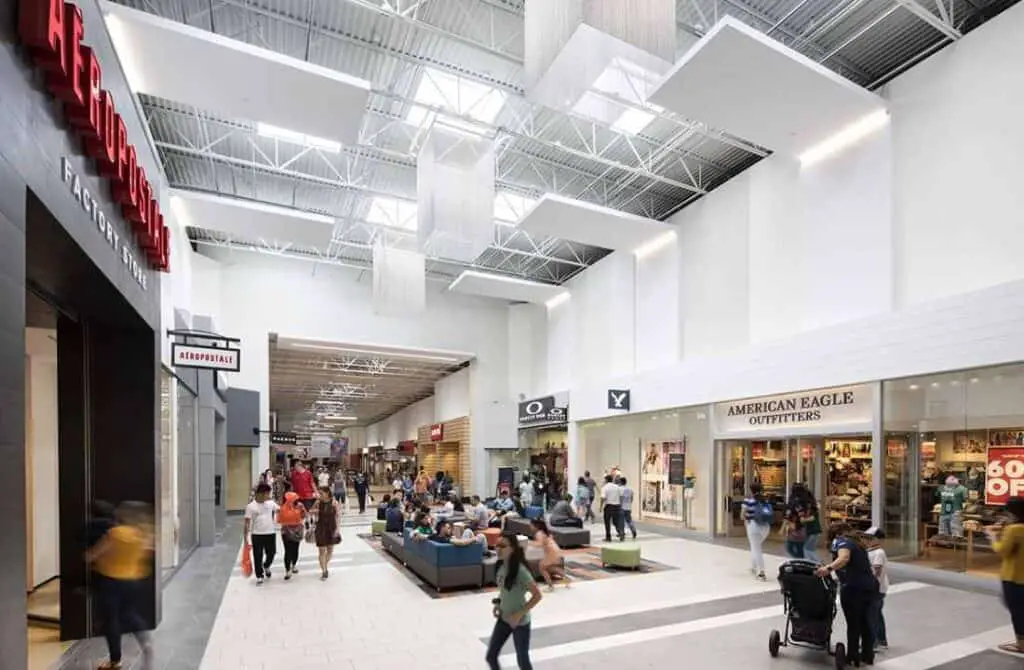 Most everyone that has visited Katy for leisure or shopping has spent some time at Katy Mills Mall.
This is a massive sprawling mall that has many great shops. It is also great for walking! It's a giant loop, and the ceilings are very high with very wide walk areas.
The mall went through a major renovation at the end of 2019.
Katy Asian Town
Katy Asian Town is a relatively new hub for Asian-owned restaurants and shops, including a large H Mart.
H Mart, is a huge Korean-owned Asian grocery chain. They carry mostly Korean products, but also a wide variety of Japanese, Chinese and Thai products, among others.
The stores are upscale in decor and very fun to shop around in.
They also have a Korean-owned bakery, Tous les Jours which is typically found off to the side of the entrance in H Mart. Very high-quality pastries can be found here.
Here's an in-depth review of the eateries that can be found in Katy Asian Town.
Dig World
Dig World is a construction-themed amusement park located in Katy, Texas. The park features a wide range of heavy construction equipment that children can operate and ride on.
The rides are restricted by height, with children taller than 48″ being able to operate all attractions by themselves and those taller than 42″ can operate most of the equipment by themselves.
The park is located at Katy Mills Mall in an outdoor parcel adjacent to Bass Pro Shops on Katy Mills Blvd and I-10.
Dig World is not just an amusement park, it is also an educational experience. Children can learn about heavy construction equipment and how it is used in real-world scenarios. The park is designed to be interactive, with children being able to operate the equipment themselves.
The park also partners with Mustang Cat, a heavy equipment dealer, to showcase their equipment in a hands-on experience for the entire family. Dig World is a unique and exciting experience that is perfect for families with children of all ages. With its educational and interactive approach, it is a great way for children to learn while having fun.
No Label Brewing Company
Be sure to stop by No Label Brewing for some amazing craft beers and fun for everyone. They have a fantastic playground for kids. They also allow pets. How cool is that!
They host a number of events regularly, so be sure to stay up to day with their website for all the latest details.
Andretti Indoor Carting & Games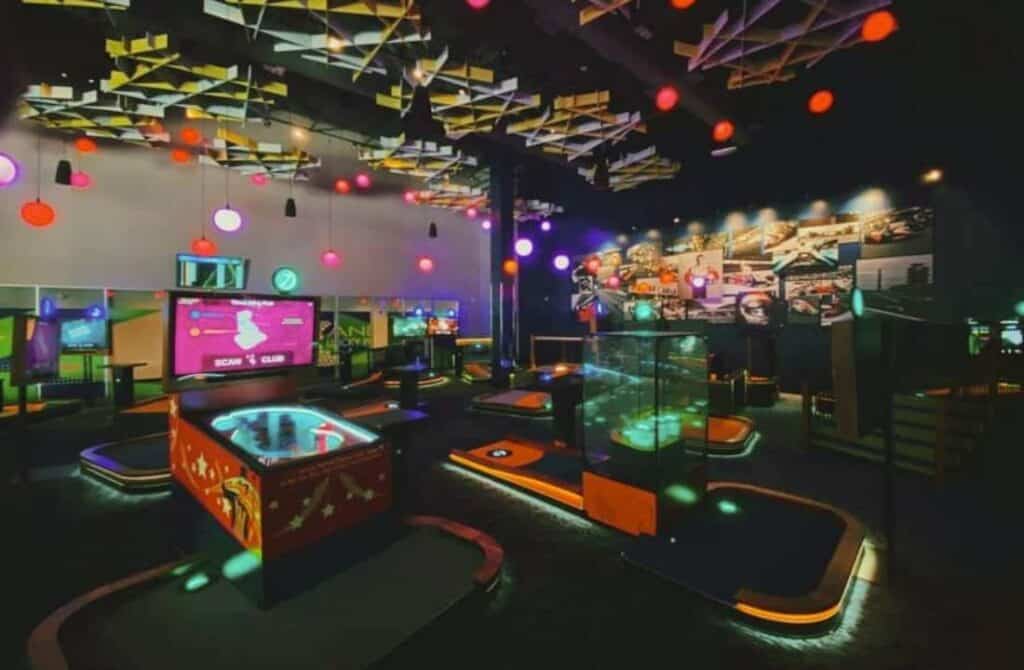 Andretti Indoor Carting & Games is packed with games and attractions for the whole family. Here is a quick rundown of what they offer:
As we bid farewell to Katy, Texas, it's clear that this city holds a special place in the hearts of its residents and visitors alike. From exploring the fascinating local history at the Katy Heritage Museum to immersing oneself in the tranquility of Katy Prairie Conservancy, this vibrant destination offers a myriad of experiences that leave a lasting impression. Whether you've reveled in the lively festivals, indulged in delectable Texan cuisine, or simply soaked in the warmth of the community, Katy's charm is undeniable. As you depart, take with you cherished memories and a newfound appreciation for this enchanting corner of the Lone Star State. Until we meet again, Katy, thank you for sharing your wonders with us.
You might also like these articles:
things to do in katy, things to do in katy tx, fun things to do in katy, things to do in katy texas, fun things to do in katy for adults, what to do in katy texas, things do to katy, things to do in katy this weekend, fun things to do in katy texas, things to do katy, things to do in katy asian town, katy texas things to do, things to do katy tx, katy asian town directory, things to do with kids in katy tx, fun things to do in katy tx, fun places to go in katy texas, fun things to do katy, things to do near katy tx, katy asian town restaurants, fun places in katy, things to do in katy tx this weekend, things to do in katy tx for adults, entertainment katy tx, things to do in katy today, katy things to do, katy texas attractions, date ideas katy, places to go in katy, fun things to do in katy at night, things to do near me, katy tx things to do