Welcome to the vibrant city of San Rafael, located in the heart of Marin County, California. If you're looking for a memorable adventure, you've come to the right place. From outdoor activities to cultural experiences, there are plenty of things to do in San Rafael that cater to every taste and interest.
Let's explore the hidden gems and top-rated attractions of this charming city and create unforgettable memories!
China Camp State Park
China Camp State Park is one of the most popular things to do in San Rafael, California. It's the best place for travelers who love the outdoors. They've got 15 miles of trails for hiking, biking, walking, you name it.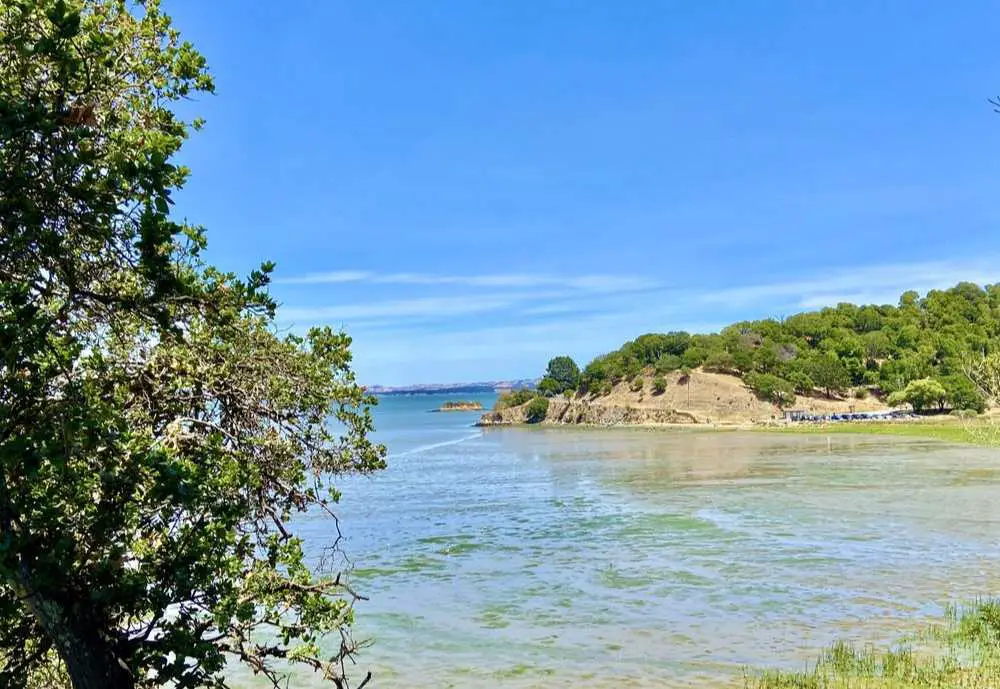 There are also several options for people with different skill levels. So whether you're a beginner or expert hiker, there's something here to enjoy.
For beginners, they recommend the Turtle Back Nature Trail. It features the park's marsh with a few wildlife seen along the way. If you want something with a more scenic trek, try their Shoreline/Bayview Loop Trail.
And for the more advanced hikers who want more of a challenge, they recommend the Bay View/Bay Hills/Back Ranch Fire Trail. It spans 5.6 miles and takes you on a journey to the top of San Pedro Mountain.
Top Review: "Wonderful park with fantastic, biking and hiking trails. Spectacular views of Saint Pablo Bay. But, the most important thing is the historical restoration of what once was. China Camp itself is a Museum of the Chinese experience with regard to shrimp fishing. If you come bring a picnic lunch, and prepare to enjoy yourself. Nominal fee to get in the park. I think it's five dollars." – William G.
101 Peacock Gap Trail, San Rafael, CA 94901, (415) 456-0766
Marin County Civic Center
Marin County Civic Center is recommended by everyone as something you cannot miss in San Rafael. It's Frank Lloyd Wright's last project and is a treat for fans of his work. It's truly a sight to behold that one person dubbed the "most unusual office building."
Its distinctive, recognizable, and an iconic city attraction. Its sky-blue roof is the first thing you'll notice, but the interior architecture is also quite beautiful with small details that complete the work. It is a public government building but previous visitors recommended taking the guided tour for the full experience.
WildCare
WildCare is an excellent option for families traveling with their kids! A visit to this San Rafael animal sanctuary will give you a glimpse into how rescued animals are cared for. They have a tour where you can see their rehabilitation efforts and a look at what WildCare is doing for animal conservation. It's a great place to learn more about animals and take care of them! They also do workshops, educational programs, and other events catered to kids and families.
Art Works Downtown
Art Works Downtown is an excellent place to visit for people with an eye for art. This non-profit art space has studios, galleries, a jeweler's guild, and a ceramic center. They host local and regional artists, emphasizing local Bay Area residents. You can take a tour of their 4 galleries:
Gallery 1337: This is their main gallery and where you'll find most of their collection
Founders' Gallery: This is more of an events and exhibition space where you'll find yourself if there's a show currently happening
1325 Donors' Gallery: A street-level gallery where solo artists or small groups can truly shine
Underground Gallery: Another intimate gallery space for solo artists and small group exhibits
Their downtown location is also convenient near other attractions, local eats, shops, and boutiques.
Falkirk Cultural Center
Falkirk Cultural Center is teeming with old California aesthetics, and it's fascinating to look at and learn about. This tourist spot is a 19th-century estate that spans 11 acres and was built in 1888. It's an impressive estate with sprawling gardens you can get lost in, a greenhouse, and even a sculpture garden.
One of the most impressive aspects of the Falkirk Cultural Center is its extensive collection of artworks. The estate walls are adorned with paintings, sculptures, and other works of art that showcase the talents of both local and international artists.
Marin History Museum
For anyone interested in the rich history of Marin County, the Marin History Museum is a must-see destination. Situated in the Boyd Gate House, one of the numerous historic houses in the city, this museum pays homage to the county's heritage and history, with more than 20,000 artifacts on display. Visitors can explore the exhibits and learn about the county's history for hours. The museum boasts an impressive collection of photographs, documents, and other items that offer a glimpse into the past.
Peacock Gap Golf Club
Peacock Gap Golf Club is a public golf course that offers an enjoyable and well-maintained golfing experience for players of all skill levels. 
With an 18-hole, par-71 course, many previous visitors like to go here for a chill round of golf. Their practice facilities include a driving range, practice green, and chipping area. The course is always in good condition and noticeably well-maintained, which adds to the overall experience of playing there. And when you're ready to take a break from golfing, head to the club's cafe for some great food and drinks. 
Peacock Gap Golf Club is a must-visit destination for golf enthusiasts.
Pond Farm Brewing Co.
After a long day of sightseeing, there is nothing like unwinding with a cold drink and some great food. That's where Pond Farm Brewing Co. comes in. An open and casual brewery and taproom in downtown San Rafael that offers a great selection of local beers, wine, cider, and eats.
The brewery and taproom offer indoor and outdoor seating, making it the perfect spot, no matter the weather. And speaking of outdoor seating, dogs on leashes are welcome in their outdoor area, so you can bring your furry friend along for the fun.
Alter Theater
With a focus on diversity and representation, Alter Theater is pushing the boundaries of what we expect from contemporary American theater. Their productions star people of color, indigenous people, and local playwrights. If you love live theater and are looking for something fresh and exciting, they offer different shows every season. 
There is always something new and exciting to see, whether you're a regular theater-goer or just starting to explore the world of live theater. Be sure to check them out to see what productions they have coming up next!
Terra Linda Sleepy Hollow Ridge
Terra Linda Sleepy Hollow Ridge is a popular 6-mile trail known for its scenic views of wildflowers and rolling hills, making it the perfect destination for a summer or autumn hike. What's great about this spot is that it offers several shortcut trails if you need an easier route. This makes it a great destination for hikers and beginners.
Terra Linda Sleepy Hollow Ridge is also a great spot for bird watching. So be sure to bring your binoculars and keep an eye out for local bird species. While the trail is dog-friendly, it's important to note that there isn't a lot of shade along the way. So be sure to bring water, snacks, and a hat to protect yourself from the sun.
Gerstle Park
If you're looking for a bit of peace and quiet in the midst of bustling San Rafael, you should check out Gerstle Park. This beautiful park is a local favorite, known for its quiet and serene space. You can do a picnic, barbecue, or other outdoor sports. It has a basketball court, tennis court, and a playground for the kids. Gerstle Park is definitely worth a visit.
Santa Margarita Island Open Space Preserve
The Santa Margarita Island Open Space Preserve is like its own little island in the city, surrounded by tidal wetlands that provide a unique and beautiful setting for a hike. This preserve is located in Northern San Rafael, near the Marin Civic Center and offers a loop trail.
While bikes are not allowed on the trail, it's a great place to bring the family for a hike or walk. The trail is easy enough for kids to do, and there's plenty of shade along the way to keep you cool on hot days. Previous visitors say you can finish exploring the area in under an hour.
If you're planning a visit, be sure to bring water, snacks, and hats, just in case. And don't forget your camera – this preserve offers some truly stunning views of the surrounding wetlands and wildlife.
Rent Boats
Kayaking is an excellent way to see the bay area. It's fun, relaxing, and you can really experience nature up close!
Renting a boat for an hour or more is perfect if you're looking to get out on San Rafael Bay waters.
Marin Brewing Company
This is a local brewery in downtown San Rafael. If you're looking for some great food and delicious drinks, this place will meet your expectations!
It's open late on weekends too, so if you want to grab dinner before heading out with friends it'll be perfect.
Take a Hike
San Rafael offers tons of hiking trails. If you're looking to get out into nature and take in the fresh air, this is just what you need!
The city also has several recreation centers that offer outdoor activities such as judo, volleyball, soccer, archery, etc. Also, many of the parks in San Rafael have hiking trails, so make sure to check them out!
Visit the Canal
This is a local attraction that you have to visit. It's located in downtown San Rafael, and it's filled with adorable shops!
If you're looking for souvenirs or trinkets this canal has everything you could ever want. Also, the canal is a nice place to just sit back and relax for a bit!
Eat at the San Rafael Farmer's Market
This is a must! The farmer's market in downtown has tons of delicious food. Whether you're looking for something healthy or not, this place will have it all.
If you want to experience local culture and cuisine make sure to stop by here! They have a wide variety of delicious options so it'll be a guaranteed good time.
Visit the Mission San Rafael Arcangel
This is a great place to visit if you're looking for something historic and full of culture.
The mission was built by Native Americans in 1817, so it's truly one of a kind!
Visit Point Reyes National Seashore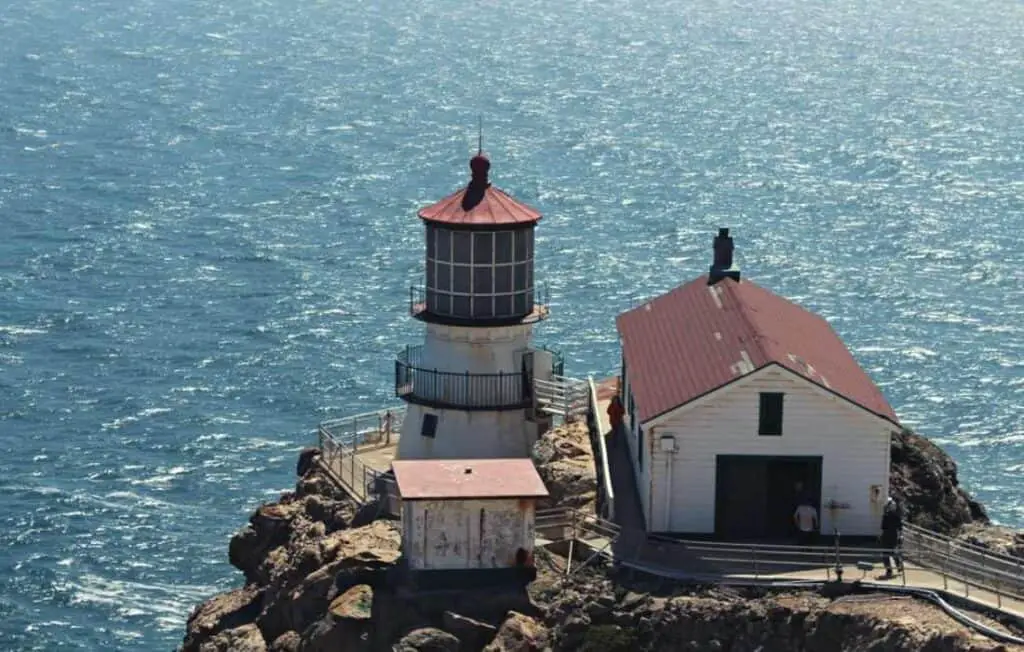 Located just north of San Rafael, this park offers visitors breathtaking views of both land and sea life alike.
You'll never run out of things to do at Point Reyes National Seashore; you can check out their website for more information on what they have to offer!
Take a Cruise
There are several cruises you can take in the San Rafael area. Whether you're looking for an afternoon boat ride, or just want to see some gorgeous views of Marin County this is what you need!
Shop Downtown
If you love to shop then this is the perfect place for you. There are tons of cute little stores in downtown San Rafael, so make sure to check them out!
San Rafael FAQs
What are some things to do in San Rafael during the summer?
There's plenty of activities to enjoy this time of year. You can check out the Farmer's Market, go kayaking or rent a boat by the bay! Plus if you're looking for something outdoorsy there are tons of hiking trails around town too so make sure to take advantage.
Is San Rafael worth visiting?
Yes, San Rafael is definitely worth visiting! It's a charming town with lots to offer in terms of entertainment and relaxation. There are plenty of things to do, so you're sure to find something that interests you. Whether you're looking to take a hike, visit a historic mission, or just eat some delicious food, San Rafael has it all!
How is the San Rafael Mission used today?
The San Rafael Mission is now a museum and it's open to the public. You can learn about the history of the mission and see some of the artifacts that have been preserved. It's a great place to visit if you're interested in learning more about the area's history.
What is San Rafael known for?
San Rafael is known for being a charming and friendly town. It's also known for its great food, outdoor activities, and history. San Rafael is also known for its beautiful views, so make sure to take in the scenery while you're here!
You might also like: