Dip your fingers into every little thing from history, arts, and nature in this next destination.
There are so many features of Hickory that make it such a unique place.
With an abundance of things to learn, breweries and good food, and adventures in nature!
This city definitely has that cozy town feeling, and they take pride in their rich heritage.
It was even awarded as an "All-American City" three times already.
Where is Hickory, North Carolina?
Hickory is a city in North Carolina, specifically in Catawba County.
It's on the eastern edge of the state. They're known for the legacies they left in the history books. One notable fact is that it was the site of one of the worst polio outbreaks in the country. More than that, they're best known for their furniture industry. They actually have one of the oldest furniture stores in the United States.
Their furniture industry supplies many of the nation's furniture. It dates back to the people's expertise in wagon-making. In the modern-day, they are also known as the birthplace of NASCAR Stars.
They've birthed stars like Harry Grant of Taylorsville, Ned Jarrett of Conover, and Junior Johnson of Wilkesboro. Their Hickory Motor Speedway is the world's most famous short track. 
 There's so much to discover in this city.
We've only listed 15 of the best things to do in Hickory, NC!

Situated north of the city, the lake is a drinking water source for both Hickory and Conover city and Long View Town.
It also serves as a spot to unwind as a place to go boating, fishing, and camping.
You can rent a boat and go on your own trip out in the water.
If you want to stay for a little more than just a weekend, they have cabins and cottages that you can rent and stay in.
You can experience that lakefront view, retreat to the water's quiet, and enjoy the peace and calm!
2. Catawba Science Center
Outside, it's just a seemingly old Victorian building, but inside, there's a whole aquarium waiting for you!
Hickory loves to turn their old vintage buildings and houses and make something the community can benefit from, like museums and science centers.
The Catawba Science Center has a diverse collection of marine species with several exhibits.
They also hold classes here. It also features a planetarium where it plays lectures on constellations or laser light shows.
It's been here since 1975 and helps locals and visitors alike learn more about science.
Don't forget to stop by the gift shop on your way out!
3. Bakers Mountain Park
The city's closeness to nature really helped develop its furniture business, and one of the places you can see the scenery is at Bakers Mountain Park!
It's famous as a hiking spot because of the stunning view you get at the very top!
The peak is the highest elevation point in the county with an observation platform to enjoy the view of Catawba Valley.
The park is also abundant in wildlife and many trees, with strategic picnic areas in place.
4. Hickory Museum of Art
There's a wide variety of art that can be seen in the city's Museum of Art.
Its pride is its permanent collection of 19th to 20th-century works.
They also highlight Southern contemporary folk art, with a dedicated floor for it on its third floor.
Aside from these collections, they also exhibit local and international works of art and traveling exhibits.
You can find some local artworks being sold at the art shop!
If you have more time, you can try one of the art classes they offer, like ceramic pottery.
5. Hickory Crawdads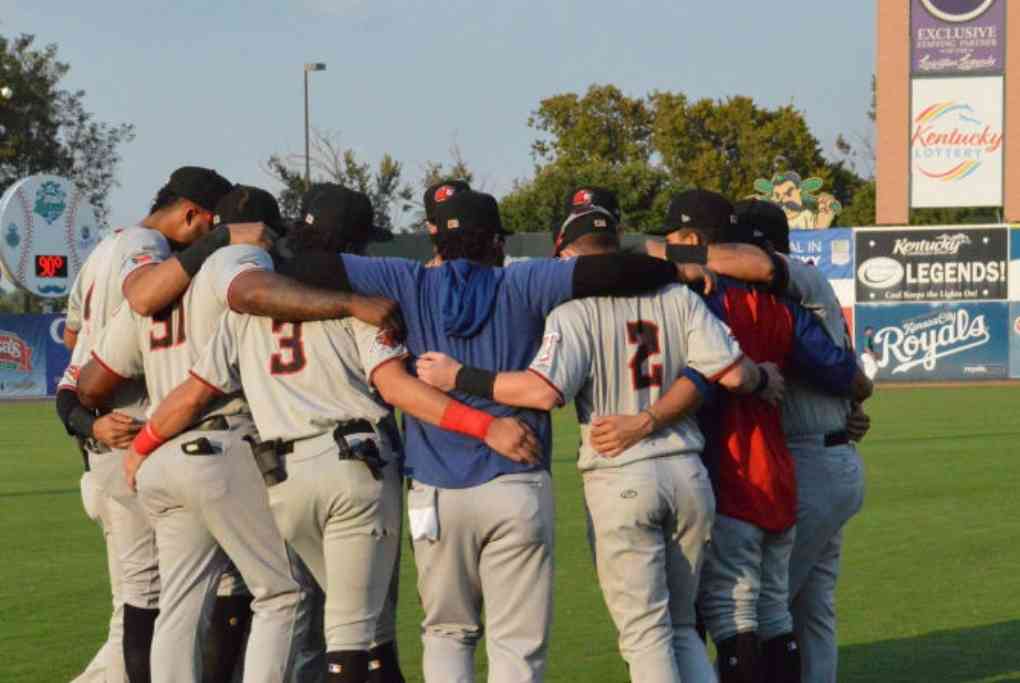 Take a break from art and history with this fun sporting event!
Everyone in Hickory loves to watch a game of the Crawdads in the L.P. Frans Stadium.
The Crawdads are their local minor league baseball team and a day at the stadium with roaring fans and a lot of snacks is an excellent way to spend the day!
6. Hickory History Center / Harper House
Go back in time with this historic heritage house from the 1800s.
Here in Hickory, their love of making old houses into museums knows no bounds, this one's no different.
The exhibitions inside show the history of the families who lived in the house through the years.
It's more commonly called the Harper House.
More than that, the house also displays Victorian architecture.
There's furniture from the Victorian era, winding staircases, and mesmerizing stained glass windows.
7. Downtown Hickory Farmers Market
Get a load of your fresh produce in the weekly downtown Hickory Farmers Market!
It's a community of 45 vendors, consisting of local farmers and artisans.
Their goods range from fresh vegetables, honey, eggs, meats, and a number of artisan crafts made with love.
There's even some local music playing while you're shopping!
8. Blowing Rock Brewery
A perfect pair for the locals' barbecue is a glass of beer, and there's no better way to know more about beer than in the Blowing Rock Brewery.
They take the art of craft beer seriously and have the best brewing equipment.
Know more about how they fine-tune their craft in one of their tours.
They also do tastings of their unique combinations as they share how best to enjoy the drink.
9. Hickory Aviation Museum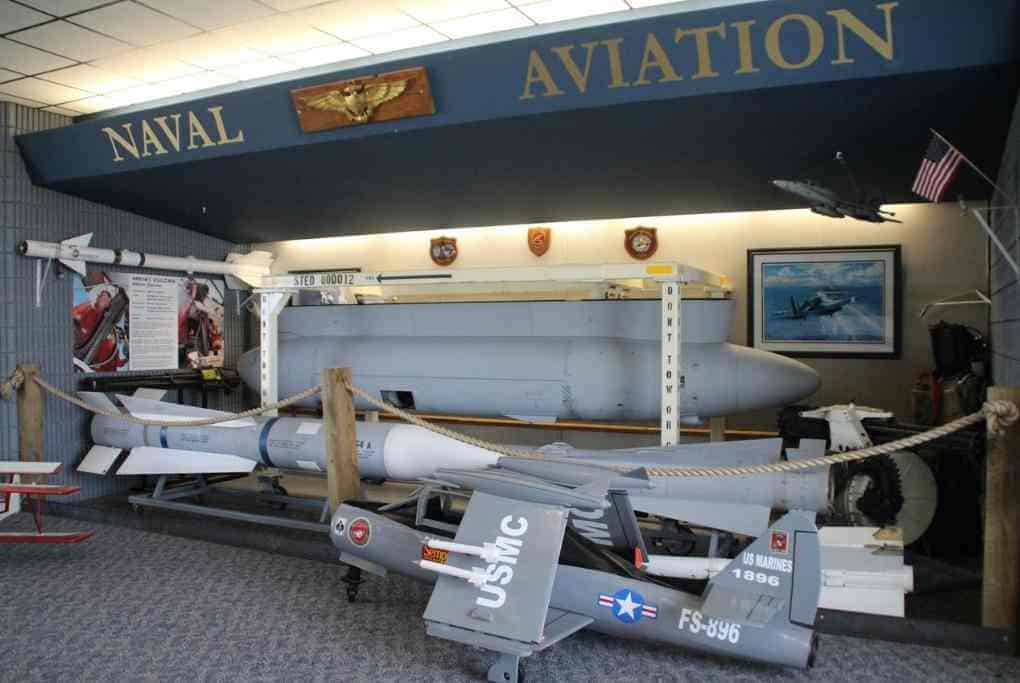 One of the things you can't miss is this Aviation Museum with over a hundred aviation artifacts.
These date back to World War II until now.
They also have a special exhibit that honors their local war veterans.
Experience more than just the planes and actually get one of the old engines just for a little taste!
10. Glenn C. Hilton, Jr. Memorial Park
Hickory has 26 parks to its name, and one of these is Glenn C. Hilton, Jr. Memorial Park.
This is a place often used for long walks and picnics.
It's perfect for the kids with areas where you can feed ducks and two playgrounds.
It also features a 24-hole disc golf course that many love.
Its surrounded by many trees giving you that nature fix without the need to go out of the city.
11. Henry River Mill Village
Henry River Mill Village gives you a peek of what it was like in the North Carolina mill towns.
The village is well-preserved, where some of its original buildings are still standing. You'll see a couple of houses and a general store that's straight from the past.
It was even used as a reference in the Hunger Games films as the District 12 village.
You can take guided tours in the town and an unforgettable night tour where locals share ghost stories with you.
12. Seventeen Twelve Distillery
The art of producing spirits is very much alive in Hickory with the Seventeen Twelve Distillery.
Their bourbon is locally-sourced, double-distilled, and hand-bottled for your enjoyment.
They also create these delicious cocktails made by local mixologists.
Tours are often during Saturdays and last for 30 to 45 minutes.
This includes a chance to taste samples and bring home a shot glass.
13. Maple Grove
It's one of the oldest houses in the city, and like many others, the house was turned to a museum.
This well-preserved farmhouse is actually where one of the founders of Hickory lived in the late 1800s.
It's got the original furnishings and family heirlooms inside, giving you an authentic look at the vintage family home.
You can take a house tour and go inside the bedrooms, parlor, etc. 
14. Tree Top Adventure on Lake Hickory
Lake Hickory doesn't just have that serene lakefront view; it also offers the adrenaline with its Tree Top Adventure!
The adventures range from different courses and events from kids to adults.
It includes challenges like zip-lines, treetop climbs, and even full-on camps.
All of the adventure courses take at most 2 hours to complete, and you get all access to their park and picnic areas.
15. Olde Hickory Tap Room
Last on the list is the city's longest-running watering hole.
Olde Hickory Tap Room is a restaurant with a locally brewed bar that's a favorite for the locals!
It's recommended to get their savory wings paired with a glass of Hefe-Weizen.
Frequently Asked Questions About Hickory, North Carolina:
Where to eat?
Barbecue is a pretty popular option in Hickory.
You can try some at Little Pigs Barbecue and Shell's Bar-B-Q.
Other non-barbecue recommendations go to Standard Oyster Company, Backstreets Bar and Grill, and Sam's Hot Dog Stand. Enjoy!
Where to stay?
There are many options for their local hotels that are closer to downtown.
But they also offer a more authentic vibe with their Bed & Breakfast options.
Or if you're really looking for a place to escape through nature, you can head to their many campgrounds, RV parks, or rent a lake house by Lake Hickory.
When is the best time to visit?
There's always something to look forward to year-round, but here are some of the events you might want to catch.
Crawdads baseball season that starts in April, Hickory Motor Speedway season in July, and the Christmas Parade and Tree Lighting in December!