Flying may be a no-go for travel right now, but nothing beats getting on the road and onto adventure.
A good socially distanced road trip may be what you need for your next trip.
Whether you're a seasoned motorist or a beginner on the road, there are tried and tested road trips you just have to experience.
Some of these are the classics (Route 66, California Coast), and some of them can be a whole new trip for you.
Regardless, these are 5 US road trips that you just have to try.
Route 66
A road trip roundup wouldn't be the same without the classic Route 66.
It's one of the most famous roads in the country and is on the bucket list of almost every motorist.
This intense road trip covers eight states and has been called the "Mother Road."
It spans 2,500 miles and traverses the whole country.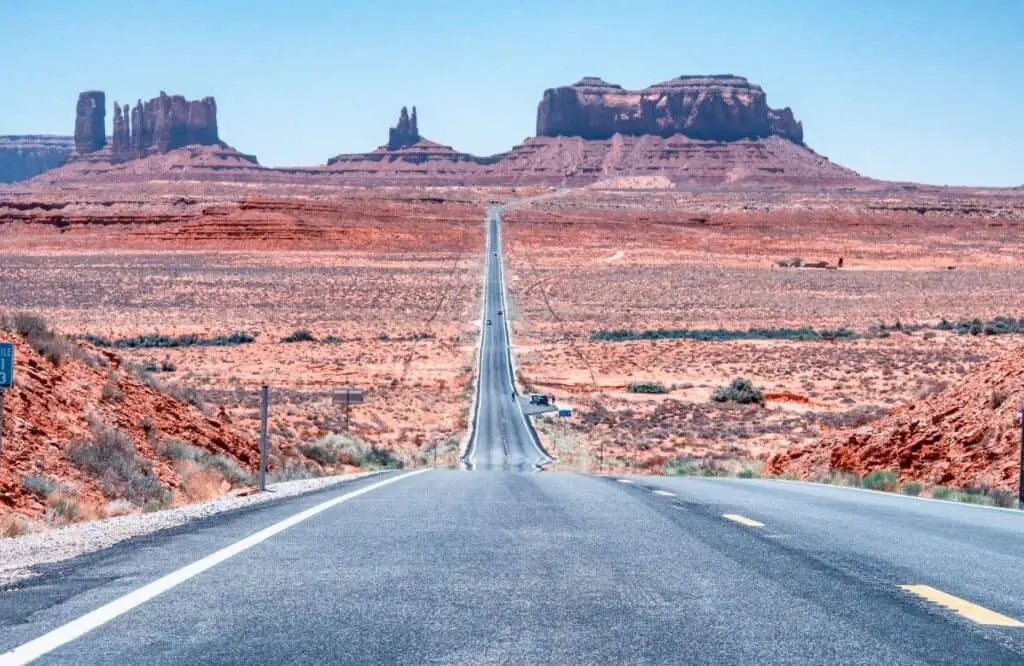 Here you'll find icons of the American consciousness.
There are still some establishments along the route that have been there since the start, from motels, gas stations, and vintage restaurants.
Many have been renovated to fit the times, but the ambiance and vibe are all still there.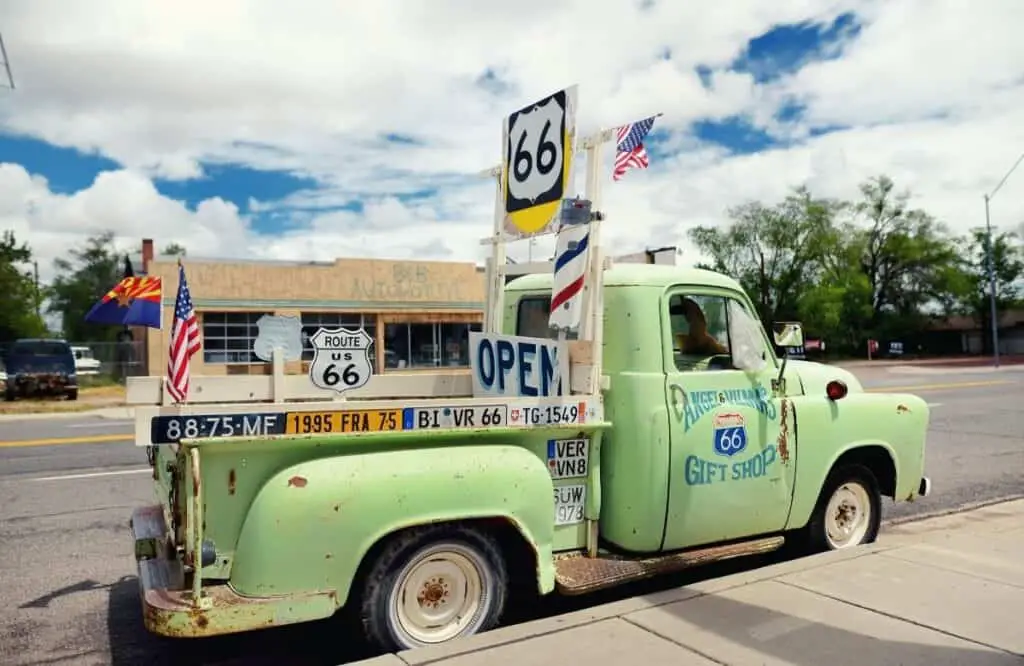 It's so popular because it takes you back in time, and it's been so well preserved over the years that it's truly a destination all on its own.
It became a fixture in 1926 where it connected small town communities into one major highway cross-country.
It's become such an icon in history that people keep coming back to it, some to remember the good old days and others to witness the novelty of vintage America.
Today, 85% of the original route is still drivable.
Still, make sure to follow an updated map and guide when you do hit the road.
The Route: From East to West, starting from Chicago and ending in Santa Monica: Illinois, Missouri, Kansas, Oklahoma, Texas, New Mexico, Arizona, and California.
Notable stops and highlights:
Meramec Caverns:
Here at Stanton, they've got caves with over seven levels!
There's a lot of attractions held inside the caves.
They're massive caverns, charming shows, and beautiful natural formations.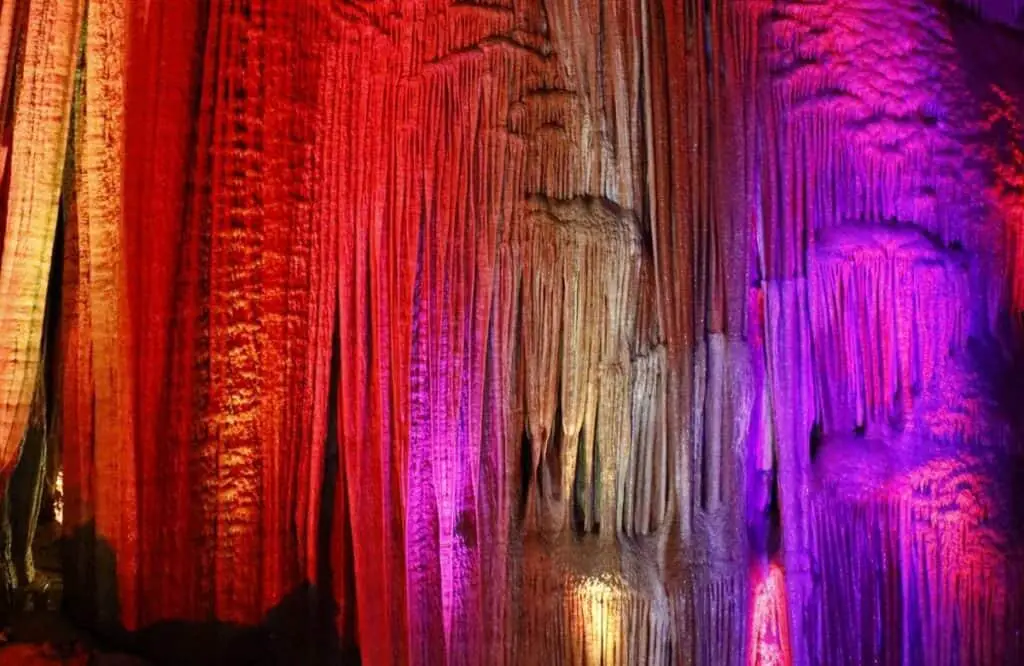 Blue Whale
A giant blue whale sculpture sits at an empty park in Catoosa.
It's been lovingly restored since its installation in the 1970s and is still a landmark of route 66.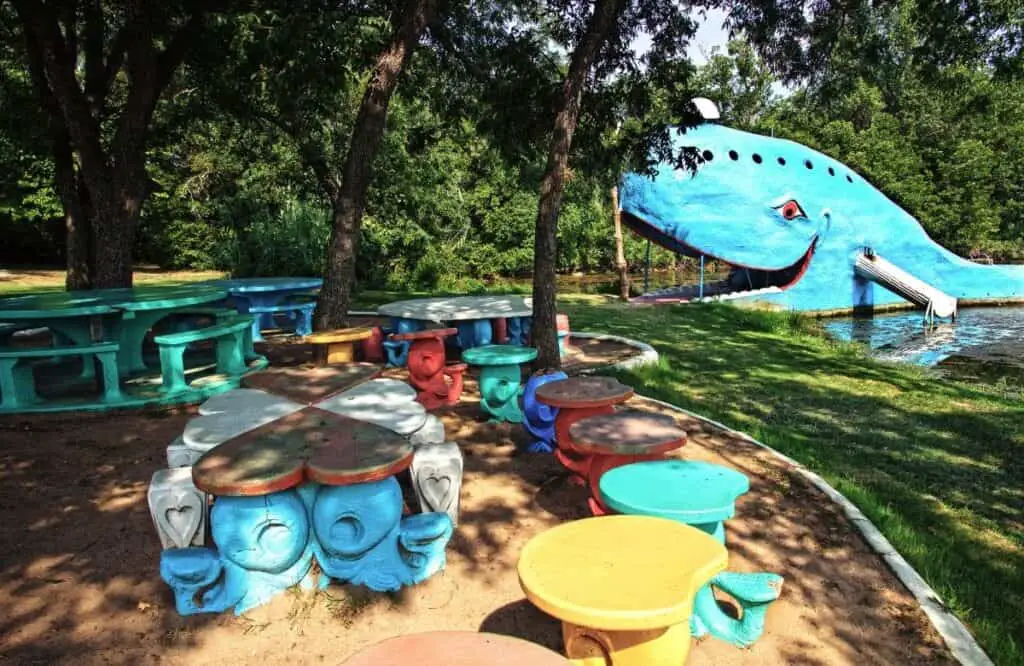 Cadillac Ranch
Ready your spray cans as you enter this quirky attraction just outside Amarillo.
This open field with graffiti-covered Cadillacs is the Cadillac Ranch and is one of the route's icons.
Grand Canyon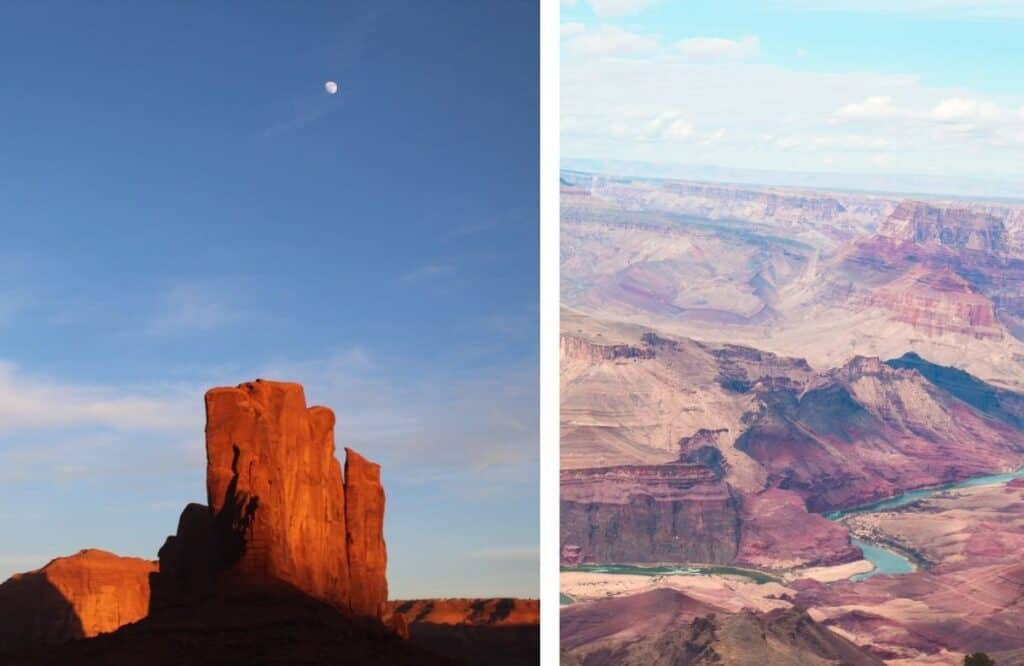 The Grand Canyon isn't necessarily on the route, but it's too fantastic to pass up.
Go north from Williams, and you'll witness the stunning rock formations and 360 views of the Grand Canyon.
This stop also tells you that you're nearing the West Coast.
Santa Monica Pier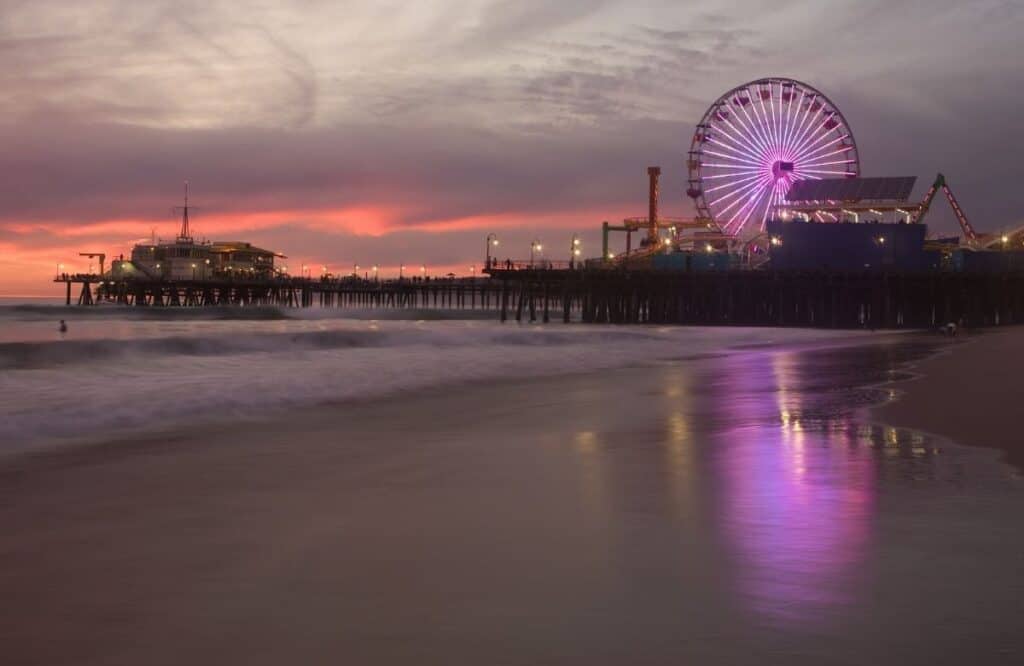 Here is the final stop of the Mother Road.
The Santa Monica Pier offers you an amusement park, a few steps from a beach, and a nice setting to the end of your travels.
How long it'll take: Two weeks can give you enough time to explore the route, but you can even spend up to three weeks on this 2,000-mile road.
Alaska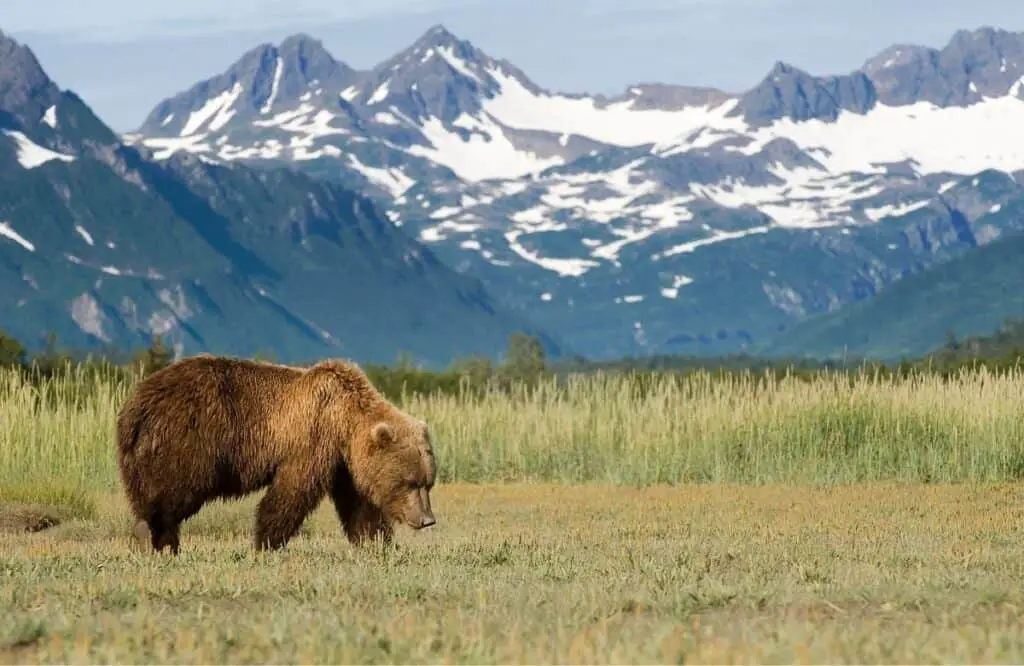 Aptly dubbed the "Last Frontier," Alaska is known for its snow-capped mountains, harsh winter climates, vast lands, and stunning scenery.
It's a sight that's worthy of postcards during wintertime.
There are many routes to take on an Alaskan road trip. 
Depending on where you're coming from, there are several ways to enjoy the state.
Many opt to start the road trip from the US, so here are some fast facts:
from Seattle: 2,261 miles
from Los Angeles: 3,395 miles
from Chicago: 3,568 miles
from Houston: 4,124 miles
from Vancouver: 2,191 miles
One of the more classic routes is the Alaska Highway.
The Alaska Highway spans a grand total of 1,387 miles of road.
According to automobile travelers, it's the "official" route to Alaska, and it starts at British Columbia.
The Route: Dawson Creek, British Columbia to Fairbanks, Alaska
Notable Stops and Highlights:
Muncho Lake Provincial Park: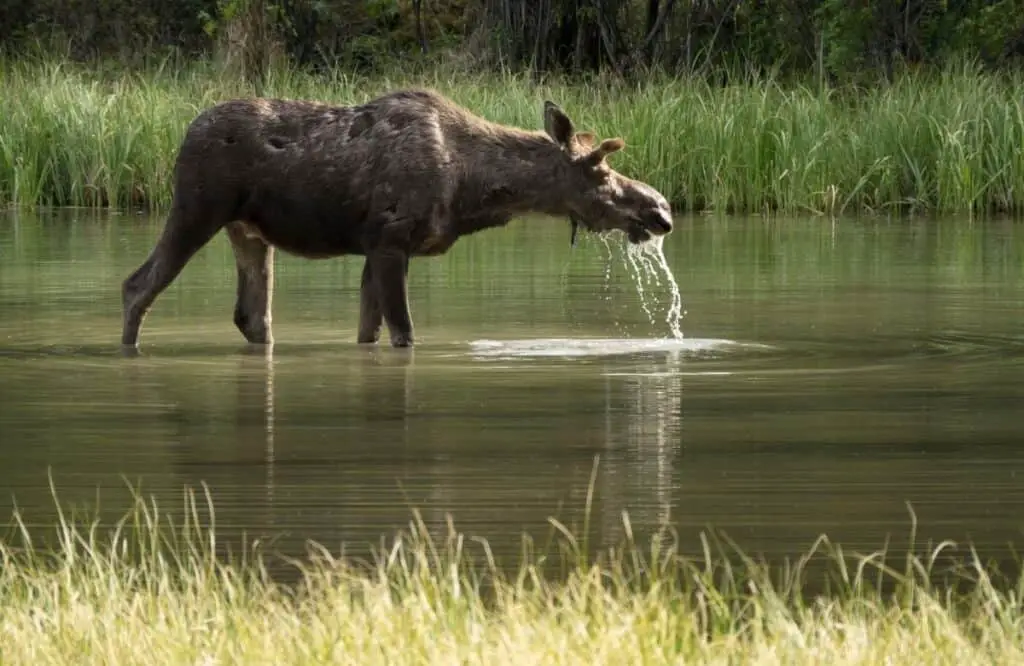 This is your time to take a breath and get lost in nature.
Take a scenic hike, go canoeing, and stretch your legs.
Liard River Hot Springs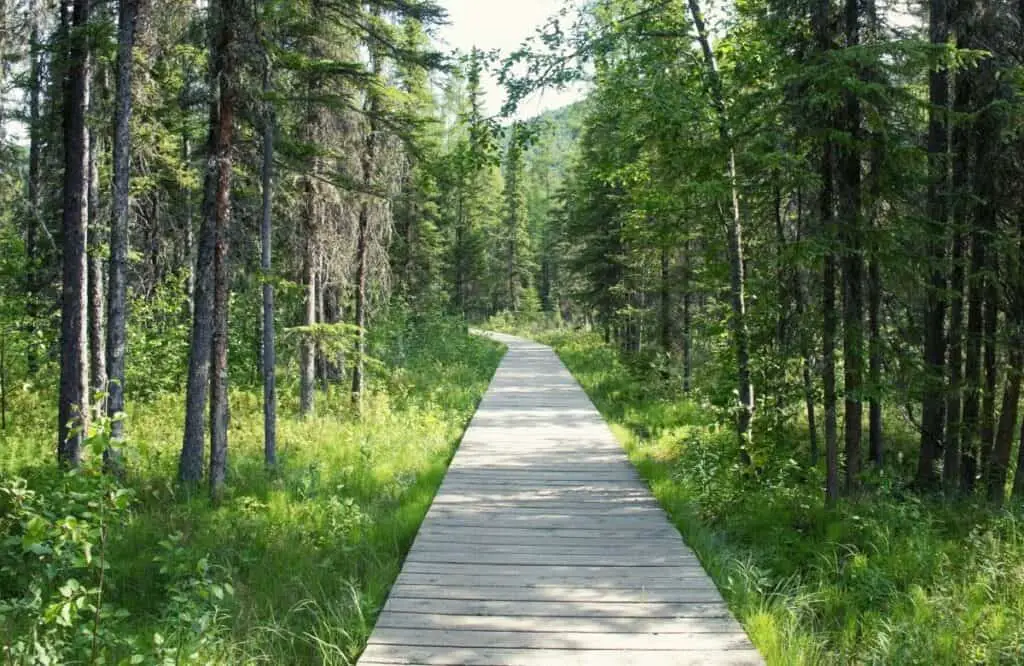 Just past the park is one of the best stops on the Alaska Highway.
Take a dip during the summer, and make sure you're all packed with the bug spray.
The springs are also famous for their wildlife and flora.
Continental Divide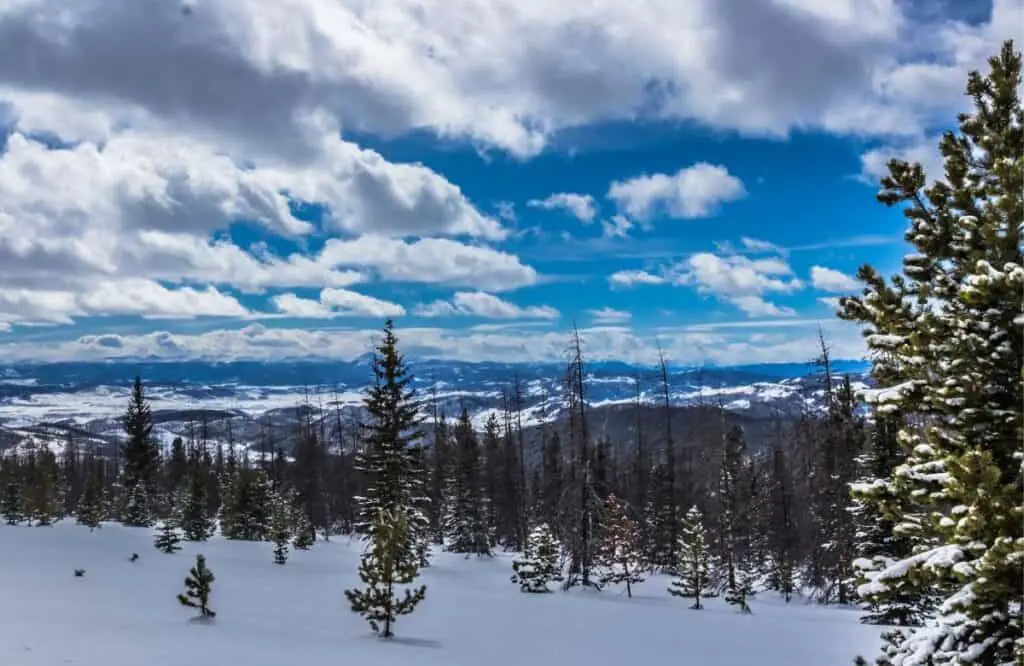 In the Yukon territory, you'll find the Continental Divide.
It's what separates the Pacific and Atlantic watersheds.
The divide crosses Alaska, Central America, and ends in Patagonia.
Kluane National Park and Reserve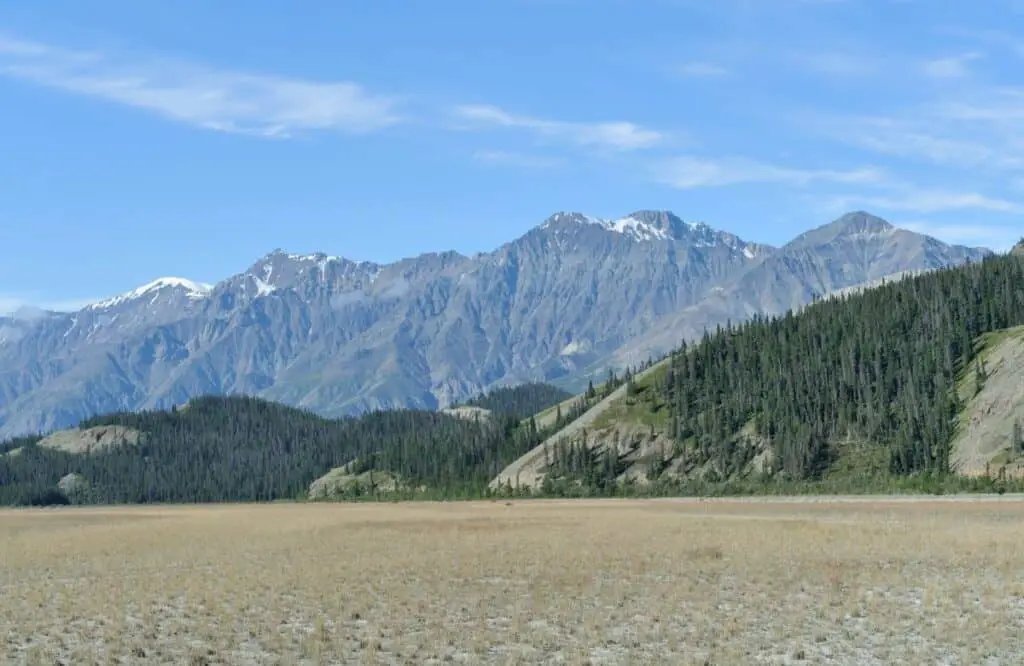 Still in the Yukon territory, the national park is a haven for outdoor lovers.
This place has: 17 of the 20 highest peaks in Canada, a number of mountain ranges for all sorts of outdoor adventure, and a UNESCO World Heritage Site.
Tetlin National Wildlife Refuge
Alaska is ripe with immense landscapes and teeming wildlife. You can see that clearly in Tetlin National Wildlife Refuge.
It's got a mixture of forests, wetlands, tundras, and many more.
Bordered by the Alaska range, it's also a pit stop for migrating birds.
Bird lovers will have a field day with this stop.
How long it will take: 5 days to a week is ample time to (explore) the road.
Santa Fe to Taos
The Santa Fe to Taos Route is known to many, especially by those wanting to take a drive in New Mexico.
The Low Road is a direct route between the two cities that runs along the Rio Grand River.
The High Road is the more scenic route, with a myriad of art-based towns in its way.
The route is 105 miles, covering several cities and places, and takes about three hours to drive through without stops.
One of the best times to do this drive is mid-October when the skies are all clear and sunny every day.
The Route: This route can be done starting from either Santa Fe or Taos, but for this one, we'll be starting from Santa Fe.
Santa Fe, Chimayo, Cordova, Truchas, Ojo Sarco, Las trampas, Penasco, Carson National Forest, Ranchos de Taos, and Taos.
Notable Stops and Highlights:
Santa Fe
If you didn't know, this is the oldest capital city in the country.
It's got everything you could ask for. From its rich history, architecture, museums, churches, and its many art.
There isn't just one noteworthy attraction but dozens jam-packed in one place.
A must-see is San Miguel Chapel, one of the oldest churches in the US.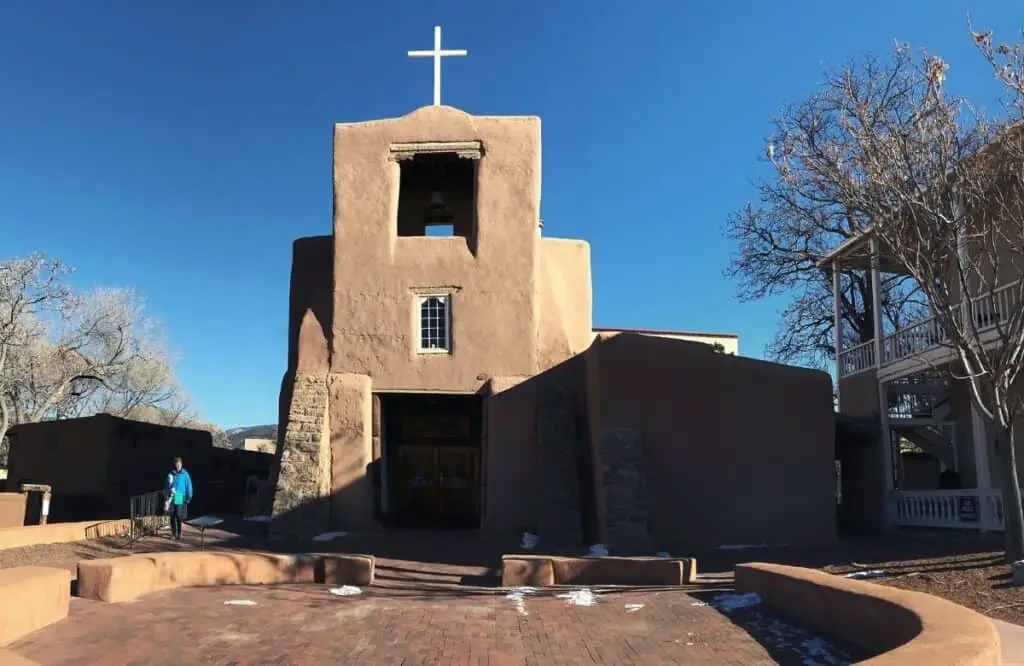 El Santuario de Chimayo
This church is locally believed to have healing properties. So while you're here, grab healing dirt from inside the church, walk around the grounds, and say a prayer or two.
You never know what miracles might happen.
Truchas
In an observation point near Señora del Rosario, you'll see some of the most picturesque visions of snow-capped mountains.
This view gives you a glimpse of the Truchas Peaks and is really a sight to behold.
San Jose de Gracia Mission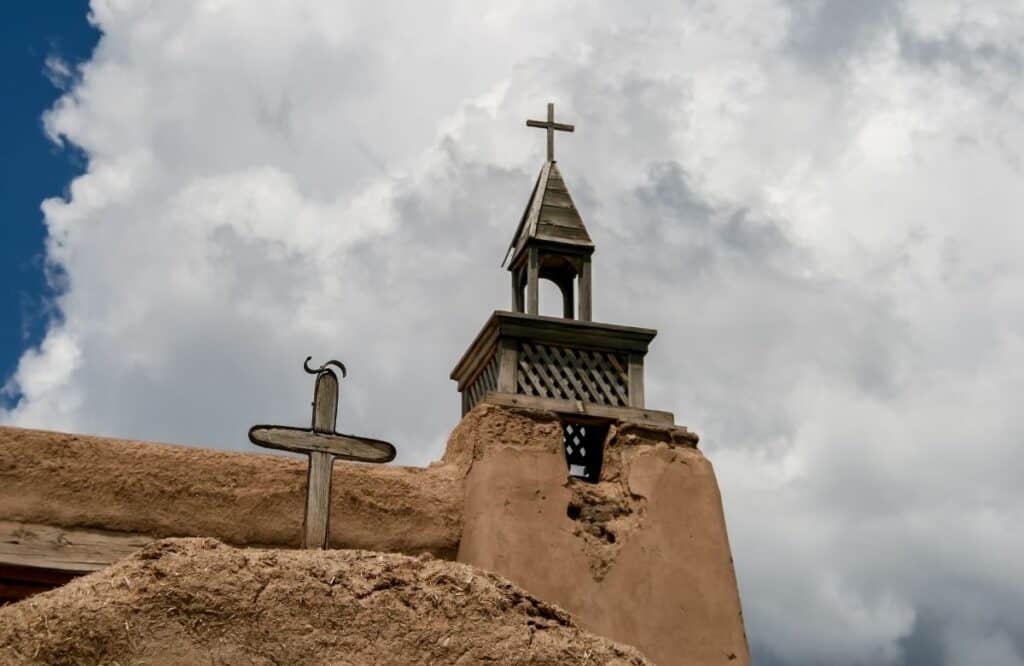 You're halfway there! The little village where this icon stands is the halfway point of your trip.
The San Jose de Gracia is an adobe structure, a national historic site, and has been weathering the ages for 250 years.
Taos Pueblo
You're finally in Taos, and while the city is a destination in itself, you can't skip Taos Pueblo.
This Native American community is a UNESCO World Heritage Site.
It packs a lot of Taos culture and architecture that's been well preserved.
Rio Grande Gorge Bridge
Heading back to Santa Fe? Follow the Low Road and stop at Rio Grande Gorge Bridge.
This bridge is the tenth highest in the country, and there's a visitor center nearby so you can learn more about the place.
How long it will take: 2 hours without stops, but we recommend you take longer to fully take in everything along the way.
California coast
A road trip by the coast is always something nice and exciting and more so driving down the Pacific Coast Highway (PCH).
Known as Highway 1, it's right up there with Route 66 for famous road trips. If Route 66 offers you the great and classic America, the PCH gives you sandy beaches, the sun baring down on you, and the sound of ocean waves.
Sounds nice, doesn't it? 
The PCH is one of the cross-country road trips that are absolutely worth it, but for now, we're starting small with just the California Coast.
The Route: The Highway 1 route typically starts from Data Point and ending at Ventura County. For the California Coast adventure, we start at San Fransisco and finish in San Diego.
Notable Stops and Highlights:
Big Sur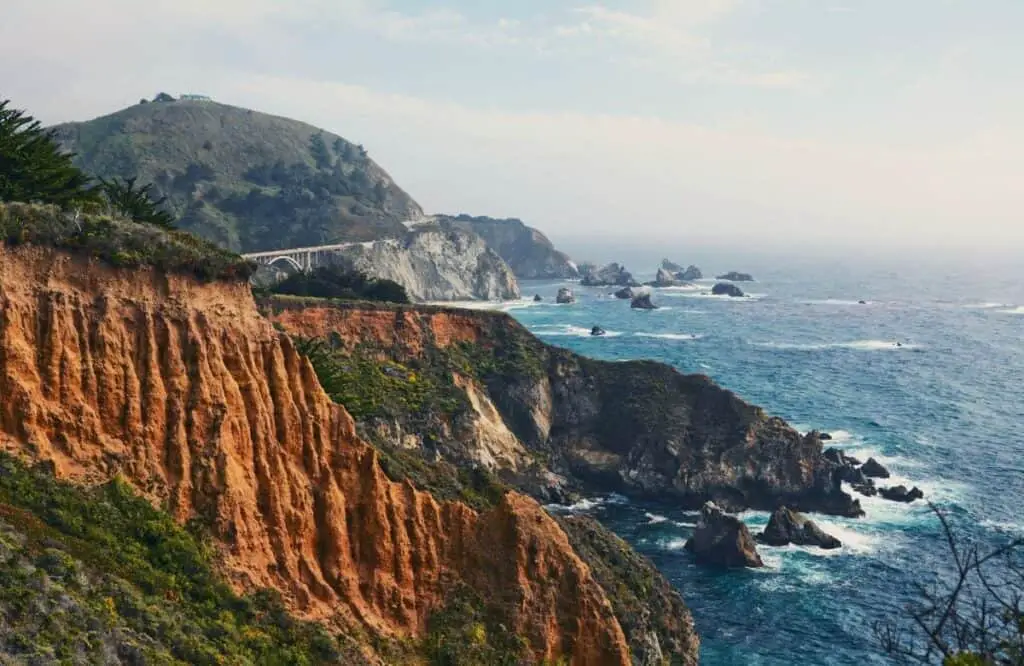 A fan favorite destination, Big Sur is like being in a whole new world.
You won't be able to help yourself stopping by the side of the road to look at the amazing coastline in front of you.
A day in Big Sur would be one for the books. Some must-sees are the 80-foot McWay Falls at Julia Pfeiffer Burns State Park, purple sand at Pfeiffer Beach, and the Bixby Creek Bridge.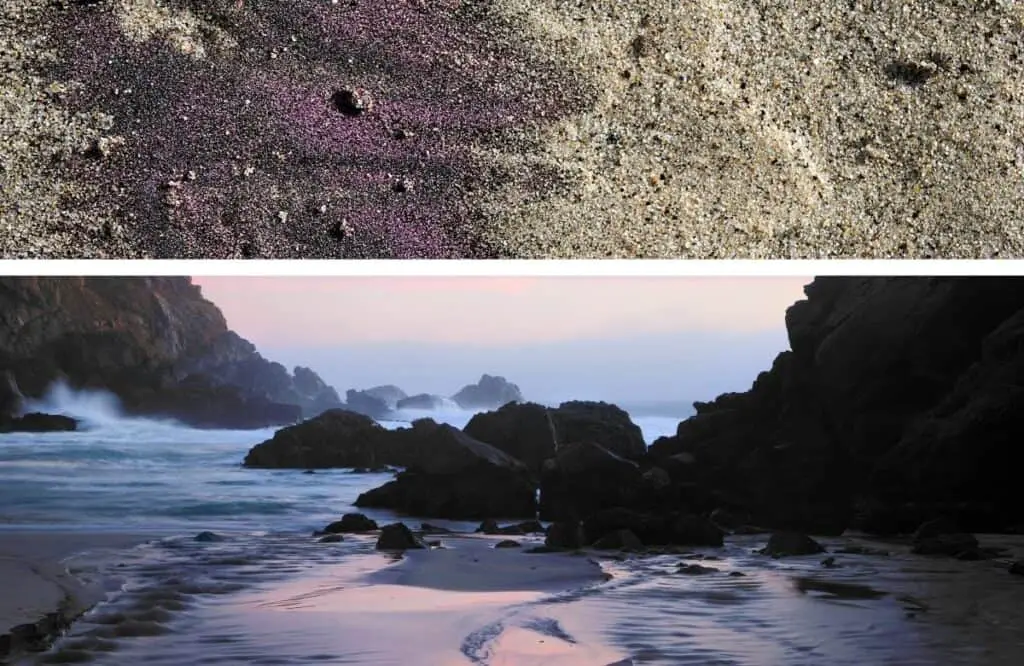 Hearst Castle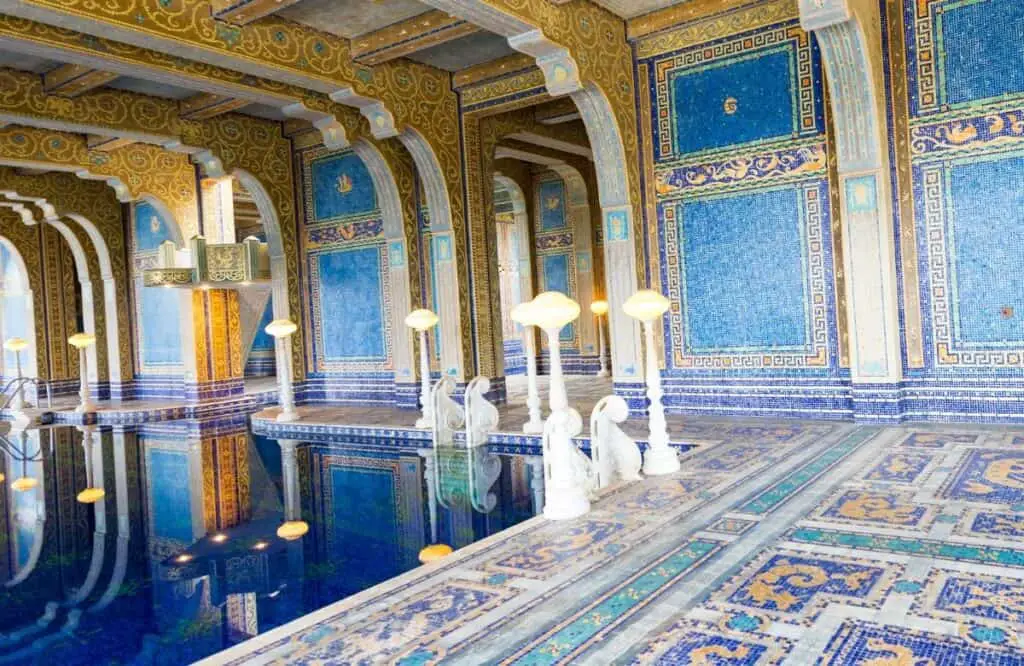 It's an actual historical castle here on the California coast.
Hearst Castle is now a popular tourist destination with vast grounds and over a hundred rooms.
Look out for the zebras on the property!
Dune-bashing in Pismo Beach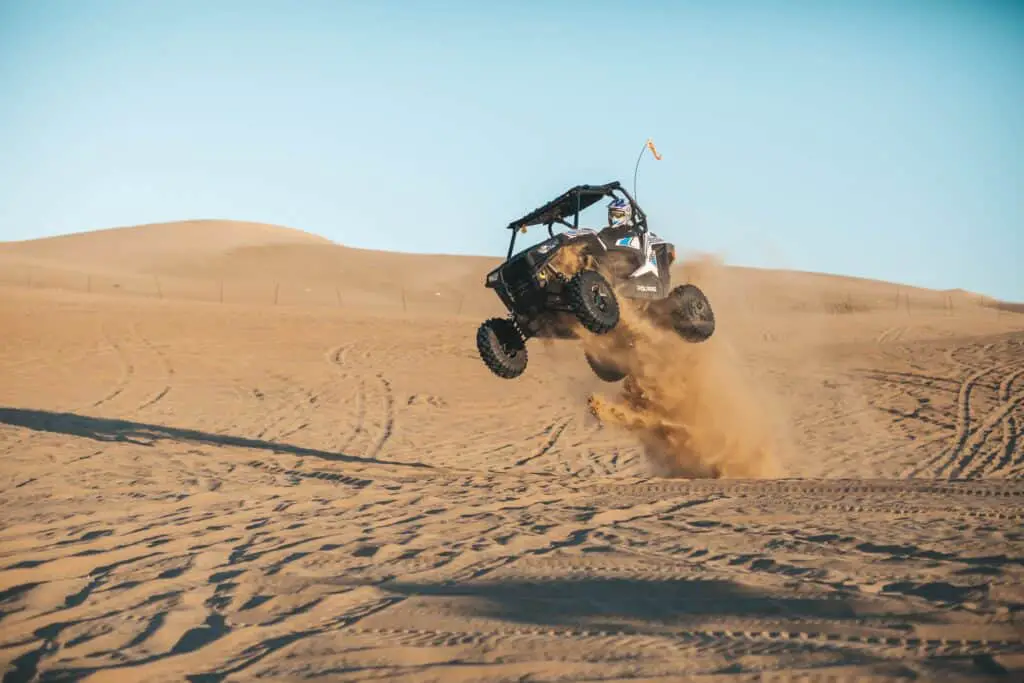 This stop is a one-of-a-kind experience in California.
The Oceano Dunes State Recreational Vehicle Area is the only place where you can drive on the beach.
It's amazing; try it just to experience it.
Santa Monica Pier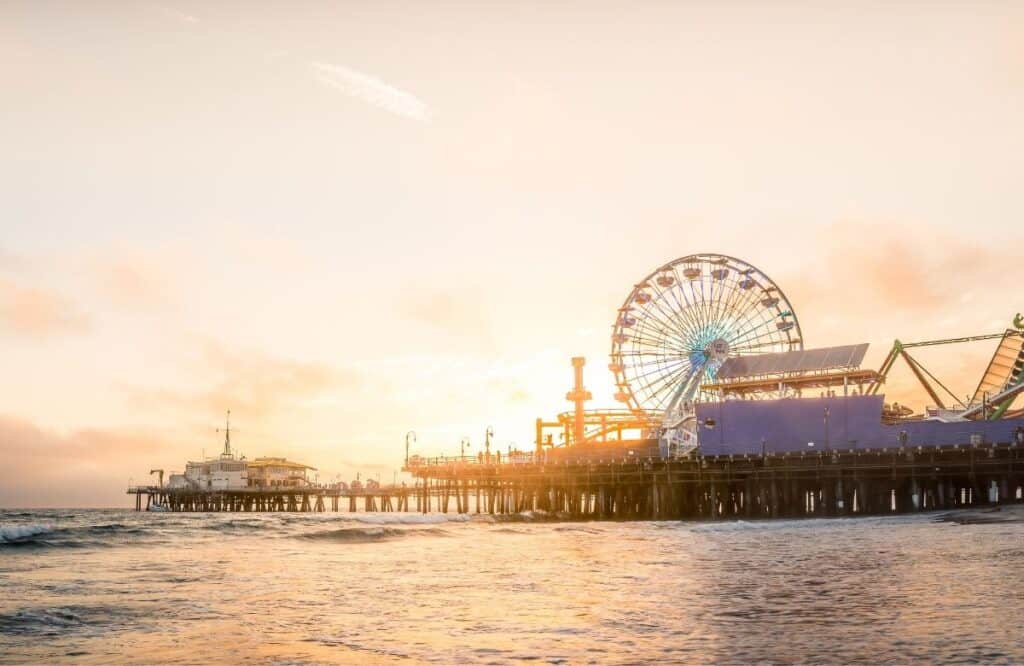 Spend a day in Santa Monica if you can, but what you really should visit is the pier.
There's a theme park downtown where a ride on the Ferris wheel or coaster might soothe your worries away.
It can feel very far from the city that is Los Angeles.
It's a class all on its own.
Beach in Orange County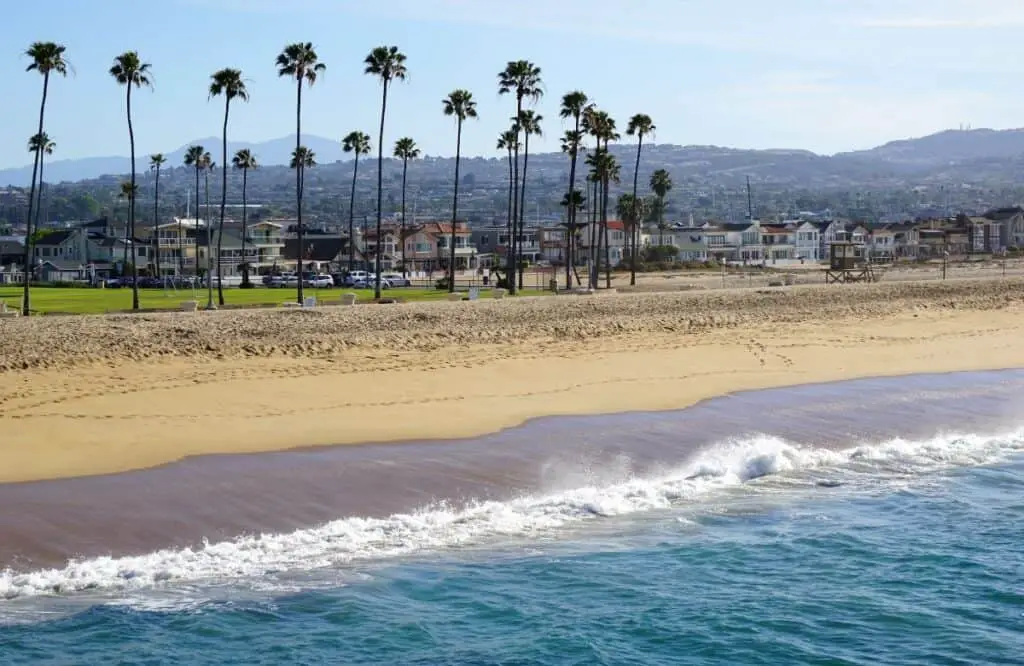 Wanna go to the beach? Orange County is perfect for you! It's practically a beach town with long stretches of sand and many (many!) beaches.
How long it will take: A direct drive from San Francisco to San Diego is about 6 hours.
To give time for all your adventures, give it 5 days to a week.
Utah: US National Parks
The Utah road trip is truly a remarkable route to drive.
This route is for all those who love the outdoors or just want to be surrounded by Mother Nature.
This is the Utah National Parks Road Trip.
The southwest has some of the most impressive sights you can go to. It's all preserved and cared for in the many national parks in the country.
The best thing is you can pass through and travel through five of the best national parks in the country.
Utah itself is such a good city for a road trip.
This is just one of the iconic trips you can make here.
The Route: You can start either at Zion national park or Arches National Park.
In this route, we also added Grand Canyon National Park in Arizona. 
Zion National Park, Bryce Canyon National Park, Capitol Reef National Park, Arches National Park, and Grand Canyon National Park.
Notable Stops and Highlights:
At Zion National Park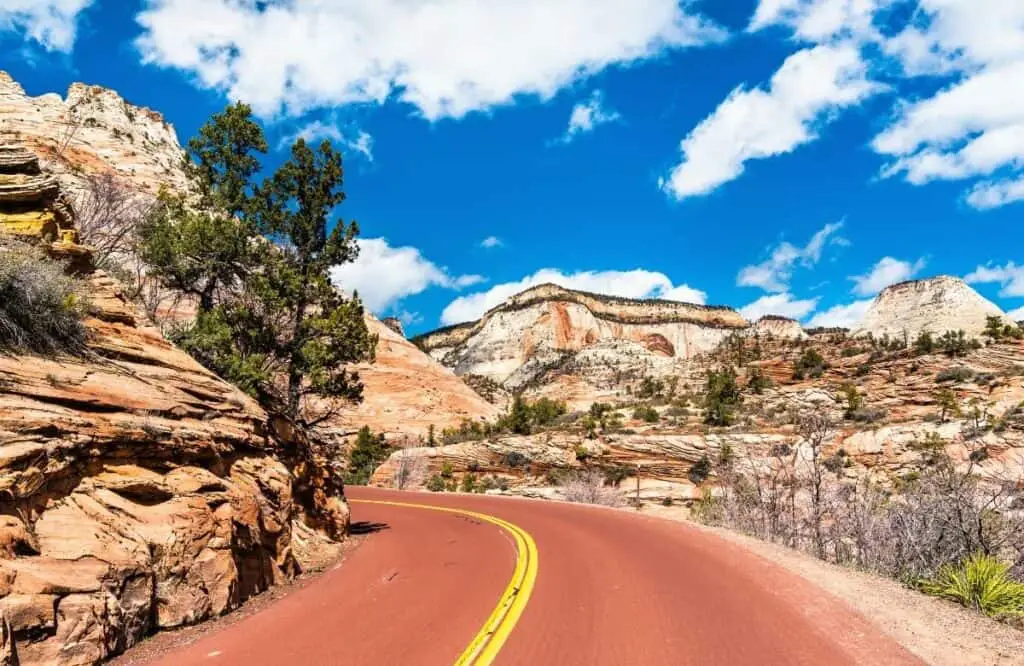 Hike at Angel's Landing and see a panoramic view of the park's sandstone walls and scenery.
Stay at Zion National Park Lodge for that summer camp feeling.
At Bryce Canyon National Park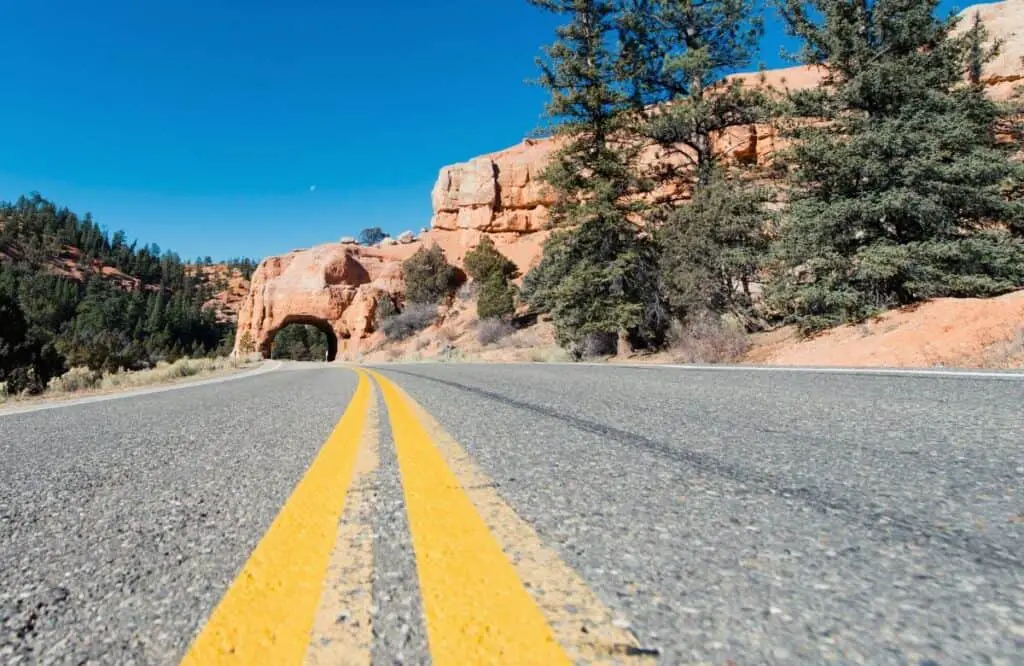 There's an abundance of nature in each national park with lots of stunning views.
Here in Bryce Canyon, you can hike the 8-mile Fairyland Loop trail for a view of the park's icon rock pinnacles called Hoodos.
Stay at Lodge at Bryce Canyon, where the canyon rim is just 5 minutes away.
At Capitol Reef National Park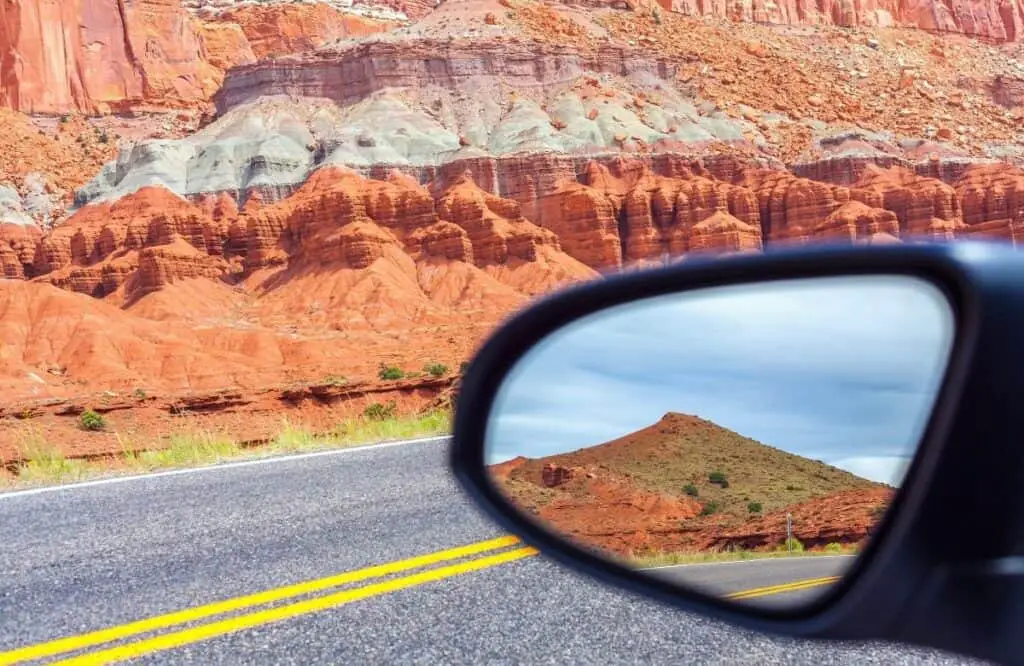 This park has deemed the best for stargazing and is a gold-tier international dark sky park.
So this is for all those wanting to get out of the city and just stare at the stars.
At Arches National Park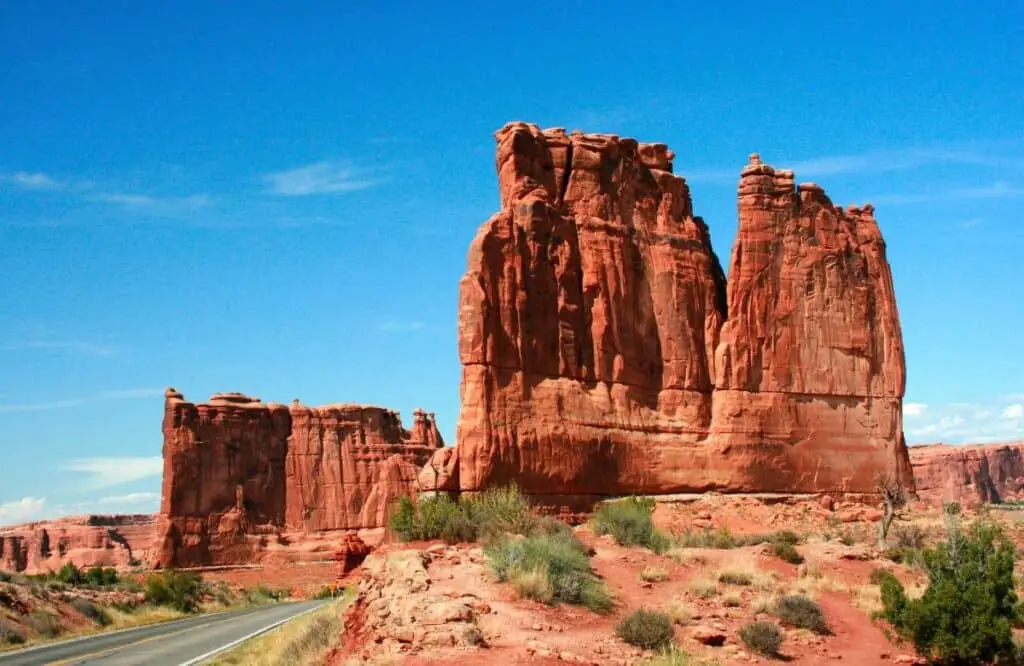 You're almost at the end! Sit back and enjoy this scenic drive to Wolfe Ranch, where you can start the hike for the Delicate Arch.
The famous Delicate Arch is Utah's icon and something you really cannot pass upon.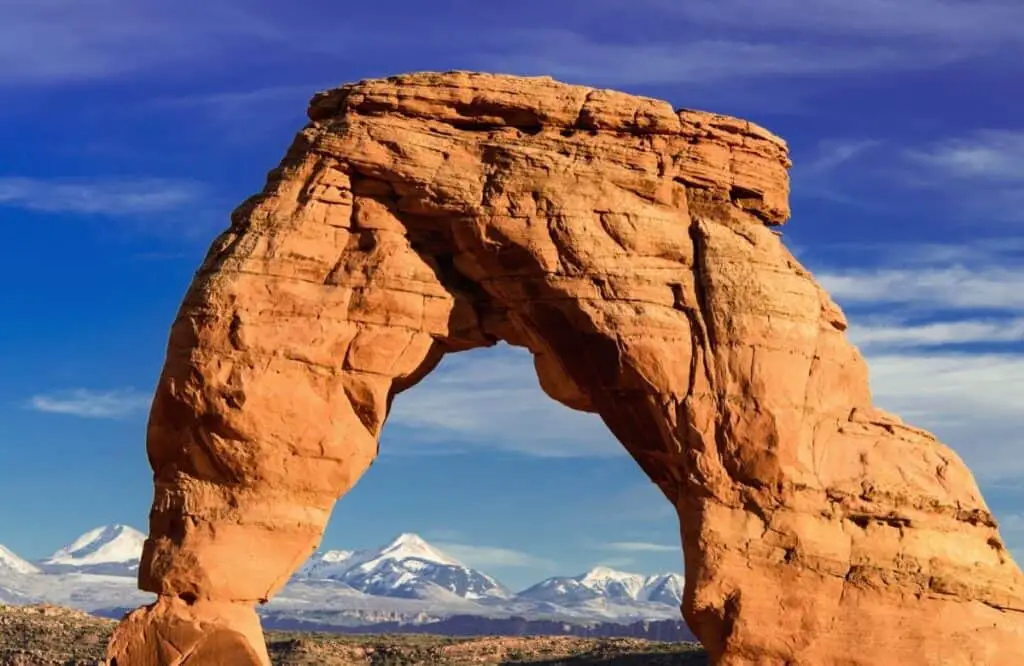 Aside from the iconic landmark, the park has some of the world's largest density of natural sandstone arches.
At Grand Canyon National Park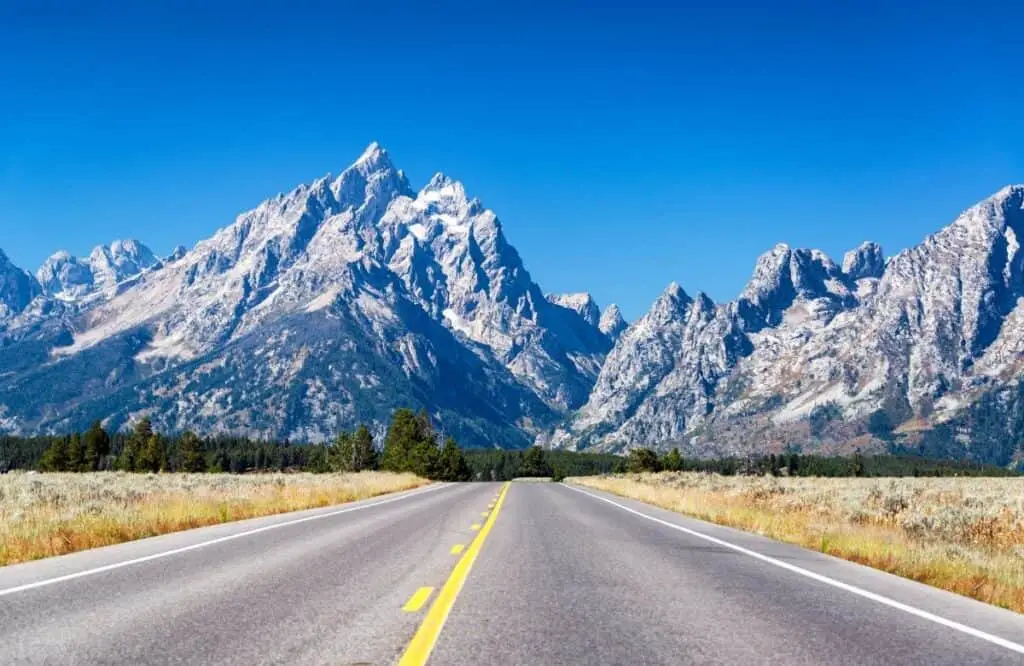 This park is one of the most famous parks in the country. Some highlight activities here are the Rim to River trip and the Shoshone Point Trail.
How long it will take: Each park has something different to offer, so it's best to fully explore all that you can on the trip.
A reasonable estimate would be a 10-day trip.