Are you looking for the best sushi restaurants in Miami? Well, look no further! Miami has such a fantastic culinary scene and has something for everyone, regardless of budget or whatever it is you're currently craving. We've compiled this list of the top sushi spots in town based on customer reviews.
Zuma
Zuma Miami, located in the heart of downtown, is a stylish and sleek sushi spot with a minimalist design and a great atmosphere. It's not just the ambiance that makes Zuma a hit among sushi lovers.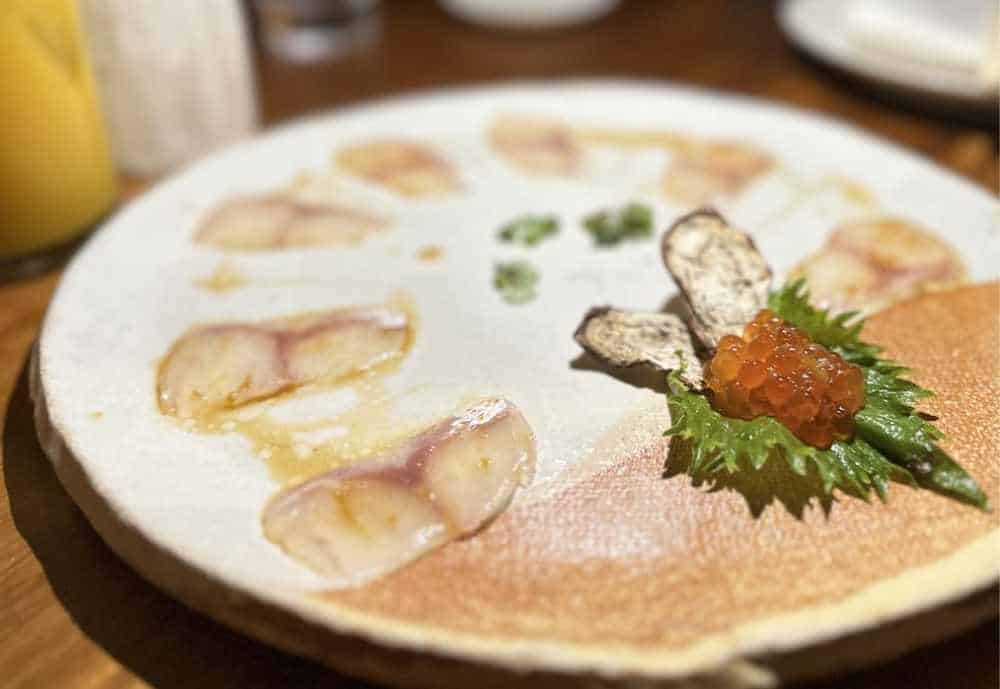 Their spicy beef tenderloin, green tea and banana cake, and calamari are a hit! For sushi, don't miss out on the spicy tuna maki, spicy yellowtail maki, and miso black cod.
It's also a fantastic brunch spot with excellent value, especially with all your options of sushi, fresh fish, and their other beloved Japanese dishes.
Menu: Zuma Menu
Top Review: "One of the best tofu dishes ever!  Ambiance was everything.  Beautiful view near the water, mini fireplaces surrounding the deck… it was chilly so the waiter brought me a cozy blanket.  Perfect for a romantic date night.  Gorgeous bar and great service.  Several vegan options on the menu.  A little overpriced but the cost was reflected in the attentive service." – Theresa C.
270 Biscayne Blvd Way, Miami, FL 33131, (305) 577-0277
Matsuri Japanese Restaurant
Matsuri is a local favorite for putting out consistent high-quality Japanese dishes. They have an extensive menu that's actually affordable and you can enjoy it without breaking the bank.
It's a totally casual spot with fast and efficient service. Although there can be a wait before getting seated.
Don't miss trying their bento box, Crunch Hip Hop Roll, California Roll, American Idol Roll, and Hamachi Kama.
Menu: Matsuri Menu
Top Review: "Visited matsuri last weekend with my husband and the food was phenomenal! I honestly haven't found sushi this good in Miami in over 3 years. The fish is so fresh and the restaurant is super authentic. There are so many options to choose from and if you don't like sushi there are other options!Service was great! We visited on a Saturday and it was extremely busy, with quite a long line of non reservation tables waiting outside. But if you have a reservation they will seat you immediately!" – Gabby B.
5759 Bird Rd, Miami, FL 33155, (305) 663-1615
Uchi Miami
If you're on the hunt for innovative and delicious sushi options, Uchi Miami is your go-to. Chef Tyson Cole's award-winning sushi spot offers an inviting atmosphere with stylish décor. They take pride in their quality ingredients, especially if you have freshly flown fish served for their customers.
Their Hama Chili, Crispy Rice, Spicy Crunchy Tuna, Nigiri Zero Sen Roll, and Sake Nigiri are highly recommended. If you have something special in mind, try their 10-course chef's menu. You can also ask the staff for their recommendations, they won't lead you astray.
For some of the best sushi in Miami, head to Uchi's.
Menu: Uchi Miami Menu
Top Review: "I'm so grateful that Uchi created their epic hour. Uchi, thanks for making delicious sushi accessible to more people. I've gotten really lucky and have always managed to score a seat at the bar for happy hour, though I try to time it so that I get there early in the day. I am a total sushi newbie, so I appreciate having the opportunity to spend an evening with them at the bar, learning new things and sampling different styles/offerings. I've never been for a non-Happy Hour dining experience, though I'm sure it's fabulous. It's a great location and I highly recommend checking it out!" – Tricia F.
252 NW 25th St, Miami, FL 33127 (305) 995-0915
Wabi Sabi
Another spot worth checking out is Wabi Sabi, with some of the best sushi in Miami on its menu. They're known for their bold flavors and innovative takes on Japanese classics.
Plus their sushi bowls are just so aesthetically pleasing; they would fit right in my Instagram feed. Patrons rave about the Wabi Sabi bowl, omakase bowl, and chirashi bowl. With so many options, you're sure to find something you love.
Menu: Wabi Sabi Menu
Top Review: "Restaurant deserves more than five stars. The location is beautifully decorated by handcrafted origami made by the chef herself. Service was fenomenal starting from the second we walked in the door.
They have the freshest fish I have ever had in Miami. Very detail oriented and accepted special accommodations. Will definitely be going back!" – Priscilla M.
851 NE 79th St, Miami, FL 33138, (305) 890-7228
OMAKAI Sushi
Omakai Sushi is an expert in omakase at a great value. If you want the luxurious omakase experience, you don't have to break the bank. Starting at just $26, you can get an omakase experience at Omakai.
Anyone can fall in love with the fresh and flavorful sushi and sashimi options at this casual spot. It's also not as hard to get reservations, which is always a plus.
Menu: OMAKAI Menu
Top Review: "Always a great experience to dine here. I got their deluxe special and it was as per usual delicious. Each sushi piece is marinated to perfection. The waiters do a great job explaining what each plate brings and answer any questions you may have about their dishes. They also have a huge selection of sake, which the majority are of top quality. And the best of all, this is probably the most affordable and quality omakase experience you can find in Miami. Also, They brought me a complementary sake shot for my birthday which I found very generous and thoughtful. Must come!" – Roxana N.
2107 NW 2nd Ave, Miami, FL 33127, (786) 579-9995
Whether you're in the mood for a fancy night out or a casual sushi experience, these restaurants are definitely worth adding to your Miami foodie bucket list. Some serve familiar and traditional classics we all know and love, and some give us room to explore Japanese cuisine even more. That makes this food journey more interesting! 
If you're looking to explore Miami's food scene even more, why don't you check out our roundup of the best Italian restaurants in Miami? Or you can start your day right with some of the best breakfasts in the city!
You might also like:
sushi miami, miami sushi, best sushi in miami, best sushi miami, sushi miami fl, best sushi in miami florida