Looking for the best sushi in Boston? You're in luck! The city is home to some of the best sushi restaurants in the country. From traditional sushi spots to trendy and upscale eateries, Boston has it all. The stretch of South End offers many high-quality sushi restaurants, but there are also many other across the city. In this blog post, we'll explore some of the best sushi restaurants in Boston, each with its unique style and menu offerings.
Fuji at Ink Block
Considered as one of the best sushi restaurants in Boston, Fuji at Ink Block has a menu that boasts a variety of options depending on your budget and preference.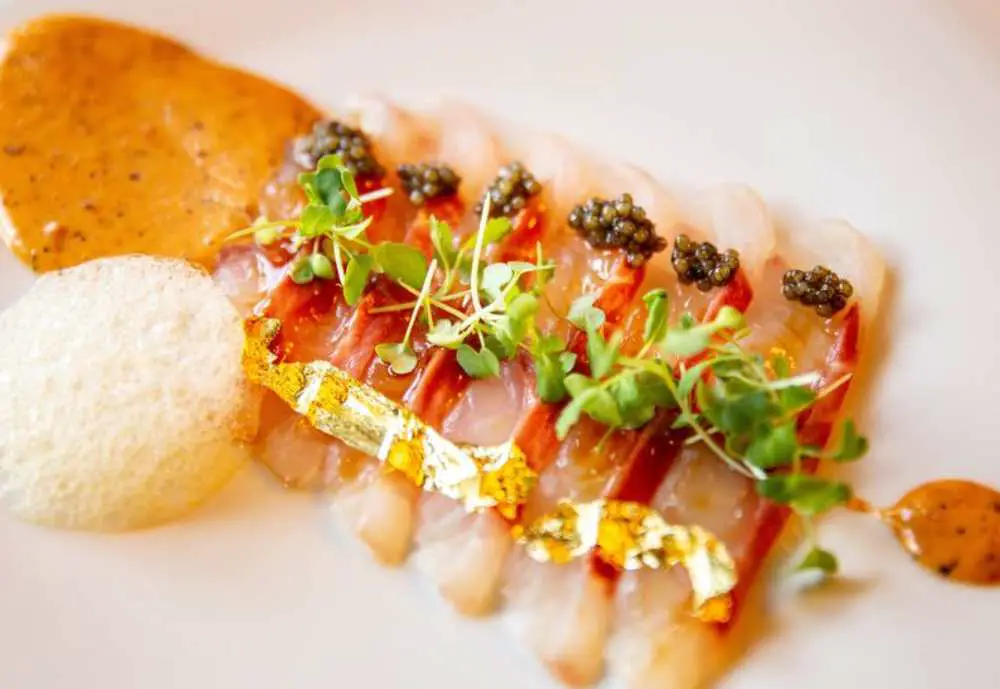 They have selections that take advantage of high-end ingredients. But also have affordable plates of sushi that won't break the wallet. 
You can see their attention to detail in every dish they serve, each one looking too good to eat. Try Miss Waldorf, Black Truffle Maki, Prism Dream, and their Wagyu Beef Clay Pot.
Stop by for some of the best sushi in Boston!
Menu: Fuji Menu
Top Review: "The sushi is very fresh! I love the lobster consommé (kinda like creamy lobster pasta) the lobster meats are big! I also love all their rolls! Cucumber wrapped rolls are so refreshing! They offer uni from three different places but I went their many times and only the Maine Uni is available, still good tho! The clay pot is gigantic!! I feel like two or three people can share a clay pot. The place is clean, the food came pretty fast. Will definitely come back for more sushi." – Hebe L.
Drive: 352 Harrison Ave Ste B Boston, MA 02118 Call: (617) 936-3282
Oishii
If you're looking to indulge in some truly luxurious sushi, Oishii is the place to be. With high-quality ingredients and impeccable presentation, it's a dining experience you won't soon forget.
They take their menu to the next level with luxurious ingredients like truffle, caviar, greens, and wagyu beef.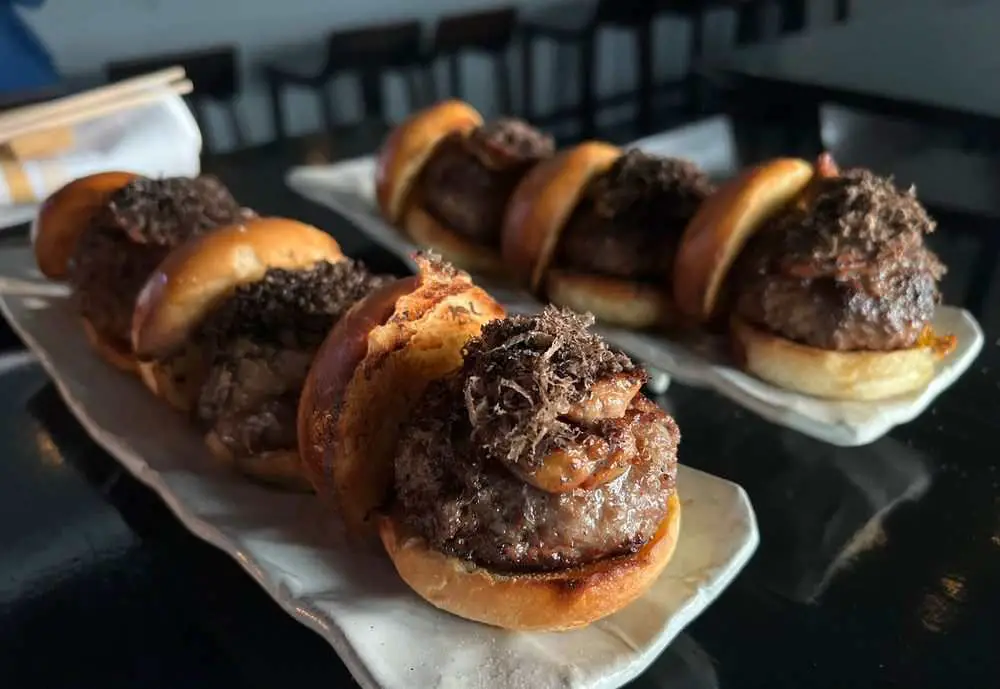 You can't go wrong with the Toro Truffle Maki, while the Hamachi Sashimi is another standout. And if you're feeling extra decadent, try the Foie gras Sashimi; it's not something you'll find on every sushi menu.
Menu: Oishii Menu
Top Review: "Amazing food. The fish quality is wonderful. Everything we had was perfect; the sashimi, nigiri, udon, desserts and of course the sake. The port selection they have also pairs very well with their dessert offerings. Loved the atmosphere and intimacy of the place. Our waiter downstairs was very knowledgeable about the menu and best pairings. I look forward to coming back soon." – Nick I.
Drive: 1166 Washington St Boston, MA 02118 Call: (617) 482-8868
O Ya
Treat yourself to some top-notch sushi and head to Leather District's O Ya. It's an expensive trip, for sure, but it's worth every penny.
We recommend the Foie Gras, Hamachi Nigiri, Fried Kumamoto Oyster, and Chilled Squid Ink Soba. Their incredible menu is best paired with O Ya's range of sake drinks. If you're still unsure what to get, their omakase menu is also a great option.
Top Review: "Beyond amazing!  One of the best if not the best omakase experience I've ever had. Beautiful, delicious, creative and unique flavors. Ambiance was great and the service was incredible. I can't wait to return!" – So S.
Drive: 9 East St Pl Boston, MA 02111 Call: (617) 654-9900
Uni
Uni in Boston's Back Bay is the perfect spot for a fancy night out or special event. Known for their creative sashimi and traditional rolls, there's something for everyone. They have top-of-the-line ingredients like truffles, caviar, quail eggs, and wagyu.
Wondering what to get? Start with the spicy tuna sushi roll – it's a classic for a reason. The Enter the Dragon Roll is also an excellent option. And don't miss out on the wagyu beef dumplings if you have space for a little treat.
Easily one of the best spots for amazing sushi in Boston. Try them out soon!
Menu: Uni Menu
Top Review: "Ok. So one of the best restaurants I've been to in a long time.
The Uni in all dishes was immaculate. Flavor and content was pristine.
One. The Hamachi with curry touch was unique yet spot on.
Two. Best place I've had A5 waygu. The rock. The salts. The finishing Chimichurri. Ugh. Can I spend another $120 better?
Three. Rare Japanese whiskies. Delicious drinks and Sake.
And last, but not least. Uni with Truffles!  Say what? – Sawan H.
Drive: 370 Commonwealth Ave Boston, MA 02215 Call: (617) 536-7200
Douzo
Douzo is another one of the best sushi restaurants in Boston. They have a lot of variety, not just sushi and sashimi. Their bento boxes also shine as they're not too expensive and are a popular date night spot.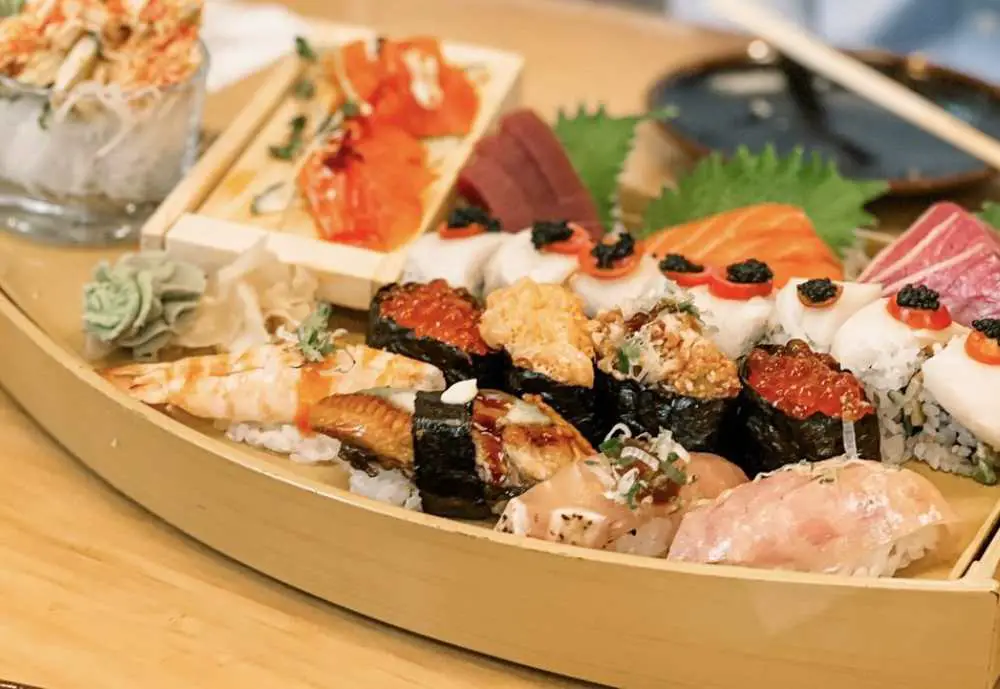 Douzo has a sleek look with an interior decor reminiscent of a cocktail lounge. Their most popular dishes include crunchy roll, Douzo special roll, and special roll. Some of the best sushi in Boston, try them out with friends soon!
Menu: Douzo Menu
Top Review: "One of my favorite sushi places in Boston. I've tried so many things on the menu (both sushi and non sushi), and they were all pretty good. Cocktails are also great! I definitely recommend getting the Shishito peppers, Crispy Rice (with tuna), Phoenix roll, Millennium Roll, and Mt Fuji Roll." – Caitlin H.
Drive: 131 Dartmouth St Boston, MA 02116 Call: (617) 859-8886
Boston's sushi scene is truly a culinary delight, with a range of restaurants offering everything from classic sushi rolls to innovative creations using the finest ingredients. Whether you're looking for a romantic date night or a casual lunch with friends, there's a spot that will satisfy your cravings. Explore these best sushi restaurants in Boston today!
You might also enjoy these Sushi HOT SPOT articles: