Looking for the best breakfast in Memphis? Look no further! Here at Memphis, they have the best breakfast options in town. From pancakes to eggs Benedict, this city has something for everyone.
Most of the restaurant's breakfast menu is available all day, so you can come in anytime and enjoy a delicious meal. And if you are in a hurry, some of these breakfast spots also have a grab-and-go option for you. 
Stop by today and start your day off right with the best breakfast in Memphis!
Sunrise Memphis
The 10 Best Restaurants in Charlest...
If you are looking for a delicious breakfast in Memphis, look no further than Sunrise Memphis! This local favorite serves up fresh, made-to-order breakfast dishes that will tantalize your taste buds.
Start your morning off right with one of Sunrise Memphis' signature dishes, like the Kitchen Sink or the Not So Short Stack. Both dishes are packed with flavor and sure to fill you up. If you are in the mood for something lighter, try the Yogi Bowl or the Avocado Toast.
No matter what you order, you can't go wrong with breakfast at Sunrise Memphis. So head on over and enjoy a meal that will start your day off right!
Menu: Sunrise Memphis Menu
Top Review: "I wish I could add names to this review. The lady behind the counter sitting on the right was so helpful with the setup to prefer the food and silverware and water. The food came out fast and hot.  I ordered a omelette and it was simply the best. I also ordered a Bloody Mary (proud Mary) this was one of the best bloody Mary's ever. The ingredients did not over power each other, everything was blended perfectly and the young lady who brung me my food deserves kudos as well for being courteous and helpful with a smile. Overall it was a pleasant experience going to this restaurant. This next I am in Memphis this is definitely one of my stops." – Gregg F.
670 Jefferson Ave, Memphis, TN 38105; (901) 552-3168
Brother Juniper's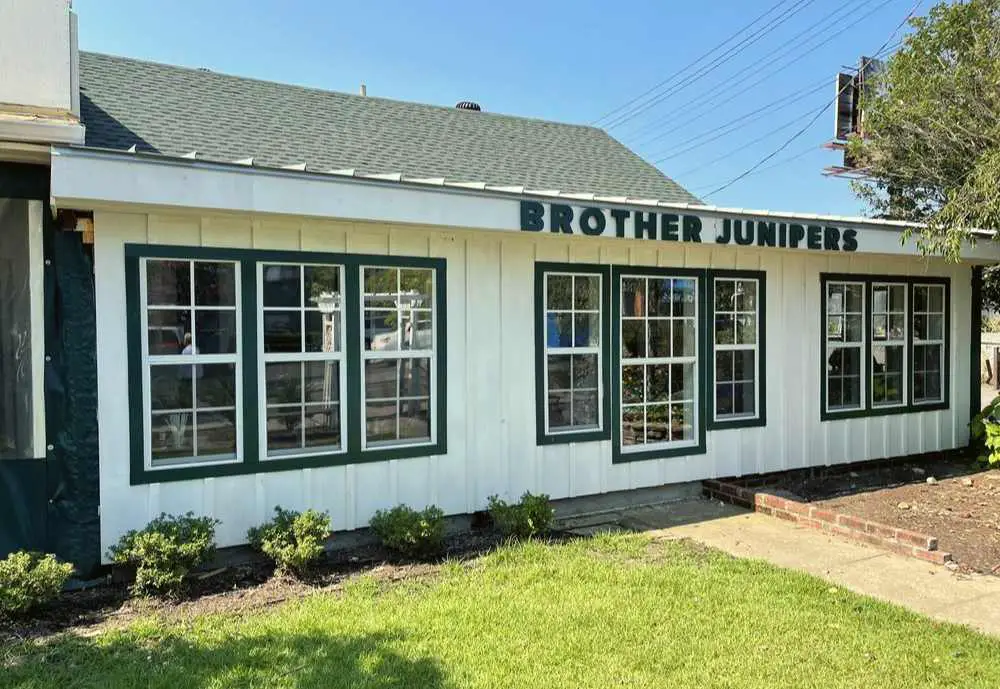 Brother Juniper's is a restaurant in Memphis, Tennessee that specializes in breakfast food. The restaurant is named after Saint Junipero Serra, who was known for his work in the missions of California.
The restaurant has been in business since 1972 and is known for its hearty, home-style breakfasts. The menu includes items such as the San Diegan Open Face Omelet, a stack of Cinnamon Roll Pancakes, 2 Biscuits & Gravy and the P7 – Potato w/ Philly Cheese Steak.
The restaurant also offers a variety of lunch and dinner items, but breakfast is their specialty. Brother Juniper's is open daily from 7:00 am to 3:00 pm.
Menu: Brother Juniper's Menu
Top Review: "I love coming to this place. I just found out that they have a virtual waitlist. Add yourself to the list before you even drive up to the location. Warning, parking is limited so you may have to park across the street. The wait times can be crazy during the weekends and early morning weekdays. I ordered the Denver Omelet. It was loaded with ham, bell pepper, and onions. I also got the loaded grits (chives, cheese grits, sour cream, and bacon). I had biscuit with apple butter. Be sure to ask for the apple butter. Everything tasted great." – Kevin W.
3519 Walker Ave, Memphis, TN 38111; (901) 324-0144
Staks Pancake Kitchen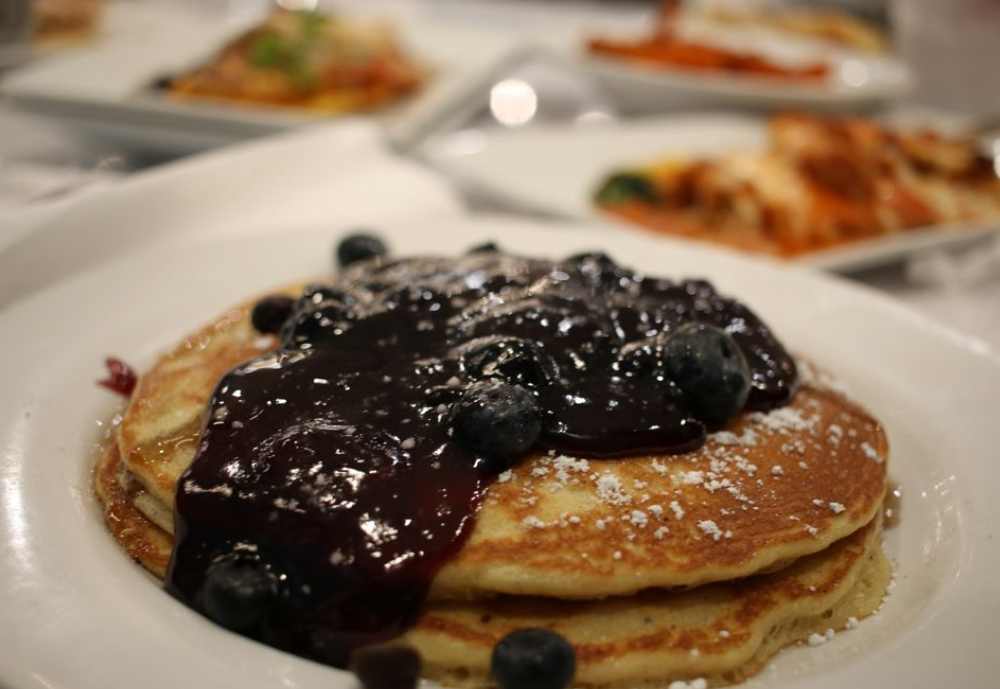 If you are looking for a delicious pancake breakfast in Memphis, look no further than Stacks Pancake Kitchen! This local favorite serves up some of the best pancakes around, and they are sure to satisfy your hunger.
The menu at Stacks Pancake Kitchen features a variety of different pancake flavors, including classic buttermilk, Oreo Praline, Lemon Ricotta, Birthday Cake, and more. There's something for everyone at Stacks, and you are sure to find a favorite.
In addition to pancakes, Stacks also offers other breakfast staples such as their Smoked Salmon Omelette, other egg dishes, bacon, and sausage. They also have a selection of fresh fruit and juices to start your day off right.
Whether you are stopping by for breakfast on your way to work or enjoying a leisurely weekend brunch, Stacks Pancake Kitchen is the perfect spot for a delicious meal. Be sure to check it out the next time you are in Memphis!
Menu: Staks Pancake Kitchen Menu
Top Review: "The food was absolutely amazing. I ordered the Philly cheese steak with egg. It is huge but the meat was well flavored. We spilt the cinnamon roll pancake which was sweet enough without syrup. The regular eggs any style was great with a nice fluffy biscuit. Let me tell you those sweet potato fries were unbelievable!! They were one of my favorites with honey drizzled on top. The only complaint was the wait. We had to wait to get seated and it took forever (30 min) to put our order in. Not sure if it was bad luck or timing." – Itzel M.
4615 Poplar Ave Suite 102, Memphis, TN 38117; (901) 509-2367
Hustle & Dough
Hustle & Dough is one of the best places in Memphis to enjoy a delicious breakfast.
The menu features scrumptious pastries such as Avocado Toast with garlic pepitas on top, Tamago Sando, which is a Japanese-style omelet sandwich, and French Toast topped with pear and mint.
Hustle & Dough also has a great selection of coffees and teas from Vice and Virtue to accompany your meal.
Whether you are looking for a quick bite before work or a leisurely weekend brunch, Hustle & Dough is sure to please.
Menu: Hustle & Dough Menu
Top Review: "The people working here were very nice. The grits were different and absolutely delicious. The French bread was so good pricey for one slice but I would buy again in a heart beat. It was not yucky gooey it was the best French toast I ever eaten. The vanilla lattes were so good we went back the next day." – Dee M.
477 S Main St, Memphis, TN 38103; (901) 701-7577
Cafe Eclectic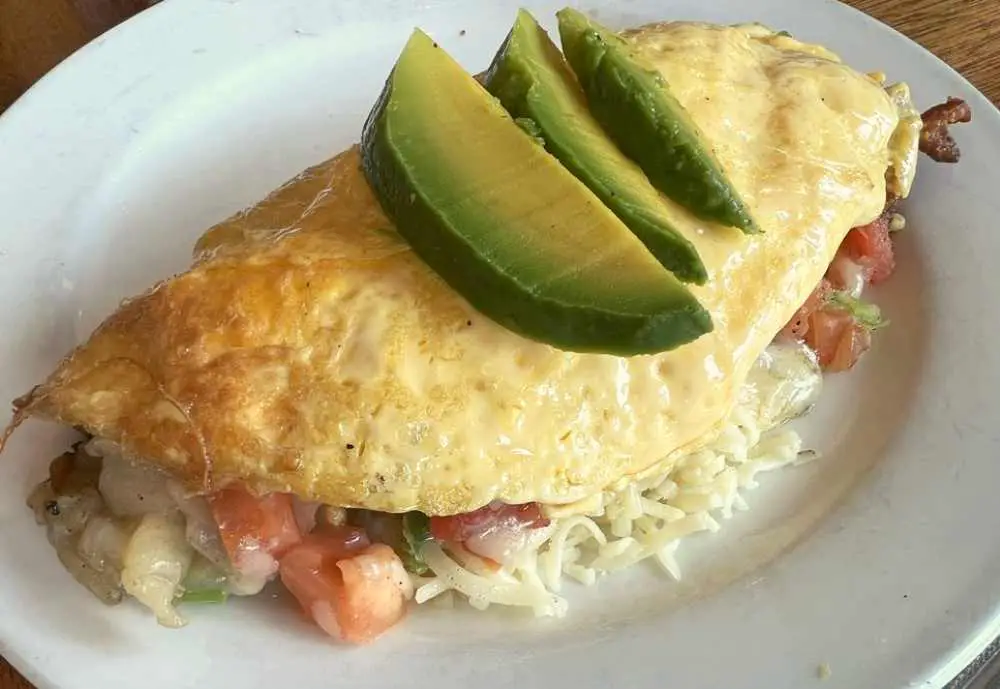 Cafe Eclectic is a Memphis breakfast favorite for its unique approach to familiar dishes. The menu features both Southern staples and eclectic twists on classic breakfast items.
If you are in the mood for something simple like eggs and toast or looking for something more adventurous, Cafe Eclectic has you covered. Their take on eggs Benedict features smoked salmon instead of ham, and from their griddle comes tasty treats like the Chick'n-N-Waffle and Stuffed French Toast. Their Sunny Tater Hash is also definitely worth a try!
If you are looking for a lighter option, they also offer a variety of fresh fruits, a Granola & Yogurt Cup, Vegan Pancakes And of course, no meal at Cafe Eclectic would be complete without one of their delicious coffee drinks.
Menu: Cafe Eclectic Menu
Top Review: "This place did not disappoint! The coffee and lattes were awesome. I ordered the bagel and lox. The pickled onions were tasty and the salmon was great. My husband ordered the inigo Montoya. The seasoning on the chicken was perfect. If we had any room left I would have ordered a muffin or a scone. They looked so good. We went on a Sunday at 9:15 and had reservations. It was pretty busy. The decor was cute and as the name suggests, very eclectic." – Micah D.
603 N McLean Blvd, Memphis, TN 38107; (901) 725-1718
Elwood Shack
If you are looking for a delicious and hearty breakfast in Memphis, look no further than Elwood Shack. This local favorite is known for its home-cooked meals and friendly service.
The menu at Elwood Shack features all of your breakfast classics, including pancakes, eggs, bacon, sausage and more.Try one of their specialties and see what the hype is about, such as the BBQ Benedict, Elwood's Croissant and Elwood's BBQ Burrito. There is something for everyone here, and you are sure to leave feeling satisfied.
In addition to the great food, Elwood Shack also has a cozy and inviting atmosphere. The staff is always happy to chat with guests, and the restaurant has a warm and welcoming vibe.
Be sure to check out Elwood Shack as one of your breakfast spot options in Memphis. You won't be disappointed!
Menu: Elwood Shack Menu
Top Review: "Yes, it's really located in the Lowe's parking lot, tucked in by the side, but don't miss it! There are few seats inside but plenty of tables outside (though only a few really in the shade). We stopped by around lunchtime and they do a steady business but staff was very friendly and they were getting orders filled promptly. I ordered the Pulled Pork Sandwich, smaller version, with cole slaw. Small size was plenty big for a lunch serving! The bun was warm and toasted, with just the right crunch on the edges. The pulled pork was outstanding! Great flavor, super tender and the cole slaw was the perfect compliment. Friend had the pulled pork salad which looked great also. Easy to see why this is a local favorite, even in Memphis where there is plenty of competition!" – Cissy W.
4523 Summer Ave, Memphis, TN 38122; (901) 761-9898
Another Broken Egg Cafe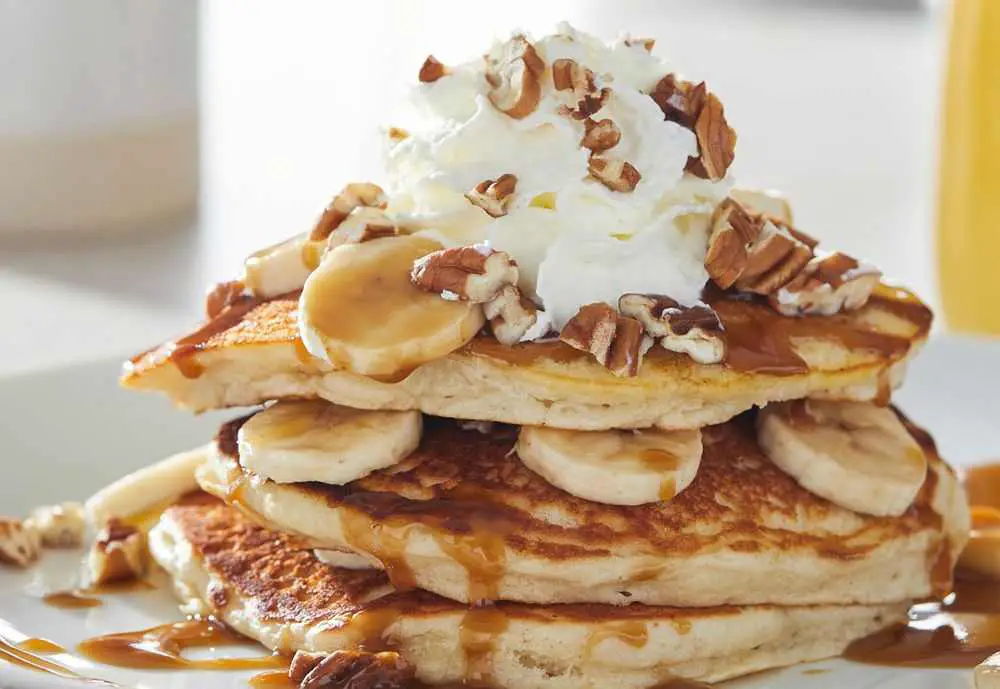 Another Broken Egg Cafe is not your standard place for breakfast, brunch, or lunch. Delivering uncompromised, southern-inspired culinary innovation and mouth-watering delectable food is their passion.
They provide hand-crafted cocktails, spiked cold beers, mimosas, and a full bar. Breakfast, brunch, and lunch cuisine are created with the influence of their local chefs making them one of the best breakfast spots in the city. 
The breakfast menu option at Another Broken Egg Cafe is carefully prepared with fresh ingredients. They have a wide selection of breakfast options that you can indulge in. From the typical breakfast meal such as Eggs Blackstone Benedict to sensible creations like their Shrimp N' Grits get a taste of such heavenly choices.
Memphis is known as the Home of the Blues and Birthplace of Rock 'n' Roll. Avid fans of this music genre flock to this city to learn more about this type of music.
While you are out exploring, take the time to enjoy some of their local restaurants too. They have a wide selection of breakfast spots in the area that are popular among the locals and tourists. Enjoy your vacation with a wonderful experience and good food.
Menu: Another Broken Egg Cafe Menu
Top Review: "We took a large party here for brunch on Sunday morning. They did a great job accommodating our group and the service was excellent. Not pictured were the beignets which were very good. The mardia Gras omlette was great. My hashbrown Benedict was ok – a little dry and dense for me and the ham pieces were small. The portion size great and maybe this was a one off.  Everyone else at the table enjoyed all of their dishes like the spinach scramble and cinnamon roll French toast." – Emilee D.
6063 Park Ave, Memphis, TN 38119; (901) 729-7020
---
Did we miss a spot that deserves to be mentioned? Shoot us an email at: [email protected] Thank you!
---
You might also like: