Los Angeles is often thought of as a city that shies away from carbs, but it actually excels in Italian flavors. Combining traditional Italian cooking techniques and California's abundant fresh produce, these restaurants offer a unique twist on classic Italian dishes we know and love.
Get ready to dive into a world of tantalizing flavors and discover the best Italian restaurants in Los Angeles.
Angelini Osteria
Angelini Osteria is renowned for its masterful chef, Gino Angelini, and his unparalleled pasta-making abilities.
With signature dishes like the tangy lemon cream pasta and the decadent sea urchin pasta, this restaurant truly is a paradise for pasta lovers. Their high-quality and fresh ingredients make it one of the best Italian restaurants in Los Angeles.
Their standout dishes are lasagna verde, octopus salad, uni pasta, and panna cotta. Adding black truffles to any of your dishes is also worth it.
Menu: Angelia Osteria Menu
Top Review: "10/10 experience here at Angelini Osteria! Called ahead on the friday before christmas, we were able to get seated inside quite quickly. Started off with the pizza (I forgot the name but it had artichokes on it!) and the salumi board. Under that delicious pile of meats was a lightly dressed arugula salad which paired great with the burrata. The STAR of the show was the TAGLIOLINI LIMONE!!!! Absolutely amazing creamy lemon flavor with slightly al dente noodles. Amazing!! The whole branzino was moist and well seasoned similar to the chicken as well. The chicken was cooked well and came with some spinach, potatoes and a little sauce. The whole restaurant is dimly lit and quite packed! I would highly recommend coming here and ordering that Tagliolini Limone. Will be dreaming about that one for a while." – Sharyse W.
7313 Beverly Blvd Los Angeles, CA 90036, (323) 297-0070
Bestia
Italian spot Bestia in the Arts District sets a new standard for dining out in Los Angeles.
With expertly crafted cocktails and a carefully curated selection of lesser-known but exceptional wines, this spot strikes the perfect balance between sophistication and approachability.
There's a subtle elegance that won't make you feel stiff or intimidated. Try their Cavatelli Alla Norcina, squid ink Chitarra, roasted marrow bone, or slow-roasted lamb neck.
Menu: Bestia Menu
2121 E 7th Pl Los Angeles, CA 90021, (213) 514-5724
Mother Wolf
Mother Wolf is a famous LA spot with a lot of hype as the city's rising star of Italian dining.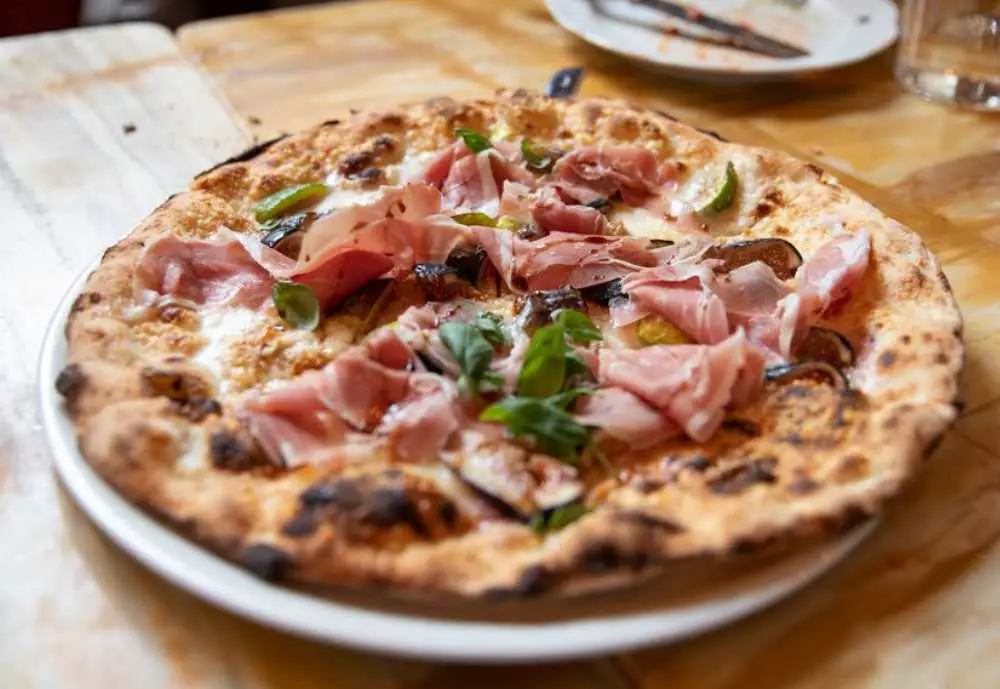 The restaurant combines the glamor of Old Hollywood with a passionate tribute to Roman cuisine. The service is excellent, and the vibes are hip and trendy, perfect for special occasions.
People give a lot of praise to these dishes: Squash blossoms, Cacio E Pepe, Fiori Di Zucca, and Gamberi in Salsa Verde.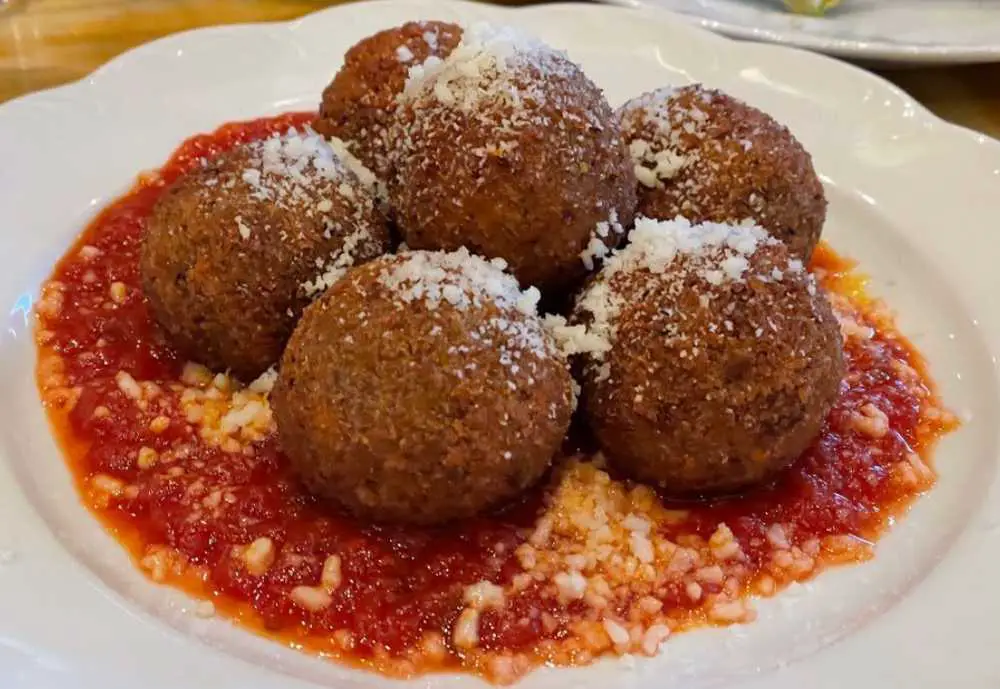 Menu: Mother Wolf Menu
Top Review: "Came here for our anniversary with my boyfriend and everything was fantastic. Our server,  I can't remember his name but if the restaurant owner or manager reads this, feel free to message me and I can describe him so that he gets all the credit, was so knowledgeable about everything and provided us with the best recos, he went above and beyond to make our day feel special. We ordered the pizza Bianca, fiori do zucca (OUR FAV) diavola pizza, cacio e pepe and the wild boar Ragu. Everything surpassed our expectations and can't wait to come again." – Jenny L.
1545 Wilcox Ave Los Angeles, CA 90028, (323) 410-6060
Antico Nuovo
Antico Nuovo has undergone some rebranding changes since its opening in 2019. Given everything that's happened since the pandemic, it's understandable.
Plus, the quality is consistently excellent, and they still have some of the best Italian food in Los Angeles.
Every dish stands out, but it would be difficult to resist the temptation to try the delectable focaccia, the decadent uni spaghetti, or the tasty homemade ice cream.
Menu: Antico Nuovo Menu
Top Review: "Wow, this was such a wonderful dining experience. We loved every minute of it. We sat at the chef's counter and were able to see the beautiful kitchen and wood burning stove. The fantastic Somm recommended a spectacular bottle of Barolo and we had some incredible whites as well. Oh my goodness, the food was scrumptious. We ordered the focaccia which was light and fluffy with a heavenly ricotta and pistachio pesto. We next enjoyed the puntarelle which was fresh and crisp. We chose the pappardelle and the plin dell' alta langa pastas. These literally were two of my favorite pasta dishes ever. Finally we shared the lovely lamb ribs cooked to perfection. A pistachio gelato topped off our meal. I cannot wait to schedule another visit." – Melissa A.
4653 Beverly Blvd Los Angeles, CA 90004, (323) 510-3093
Cento Pasta Bar
After several successful years as a pop-up, you can now find Cento Pasta Bar in West Adams with ample outdoor seating.
The menu boasts an array of bold and decadent flavors and comforting classic Italian dishes. This hidden gem has a chill and comfortable atmosphere with top-notch service.
Previous visitors would recommend the spicy pomodoro, beet pasta, burrata, or hamachi crudo for your orders.
Top Review: "Some of the best pasta in LA. I had gotten the bolognese and this definitely hit the spot. The pasta quality was great; soft and the portion was just the right amount. Service was friendly overall and they were super helpful with dish recommendations. I'd for sure come back to try the pomodoro since this seems to be the popular option." – Bakari M.
4921 W Adams Blvd Mignon Los Angeles, CA 90016, (323) 998-0404
Whether you're looking for a cozy, intimate setting or a lively atmosphere, there are plenty of options for everyone to enjoy a delicious plate of Italian food in LA. These restaurants are sure to impress with their exceptional food, drinks, and ambiance. So, next time you're craving Italian flavors, be sure to check out these best Italian restaurants in Los Angeles.
You might also like drooling over these articles:
best italian los angeles, best italian los angeles, los angeles italian