The 4th of July is a time for celebration in the USA, and what better way to enjoy the holiday than by visiting one of our amazing states?
From the beaches of California to the mountains of Colorado, there are plenty of great places to visit for summer vacations in July.
In this blog post, we will discuss 10 of the best places to visit in July in the USA. So pack your bags and get ready for an exciting summer vacation!
Santa Fe, New Mexico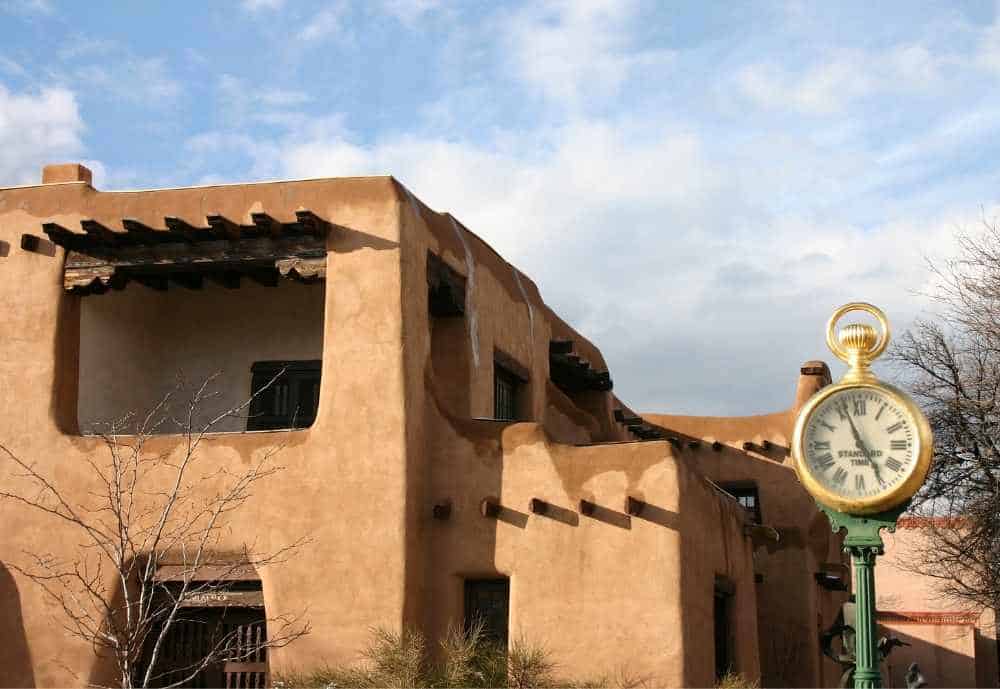 Summer is the perfect time to hit the road and explore all that America has to offer. And what better place to start than Santa Fe, New Mexico?
This vibrant city is filled with art, culture, and history, making it the perfect destination for a July getaway.
Start your trip by exploring the Santa Fe Plaza, a beautiful public space surrounded by local shops and restaurants.
Then head to the Georgia O'Keeffe Museum, where you can view some of the artist's most famous paintings.
End your day with a stroll through the Santa Fe Railyard Park, relaxing green space in the heart of the city.
Milwaukee, Wisconsin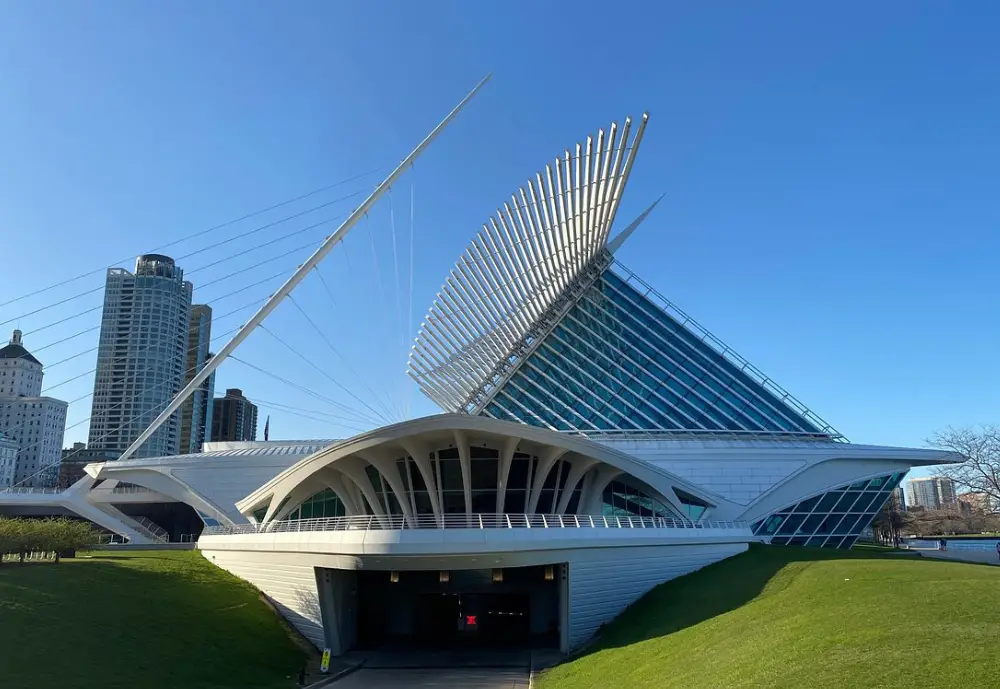 Looking for a summer getaway that won't break the bank? Milwaukee, Wisconsin is an excellent choice.
This Midwestern gem is brimming with activities for everyone in the family.
For history buffs, there's the Milwaukee Public Museum and the Harley-Davidson Museum.
Art lovers can explore the Milwaukee Art Museum and the many galleries downtown.
If you're looking to beat the heat, head to one of Milwaukee's many breweries for a cold pint or two.
And with its convenient location on Lake Michigan, visitors can enjoy a refreshing swim or sunbathe on the beach after a long day of exploring the city.
And lastly, the weather is stunning in Wisconsin in July. Don't sleep on Milwaukee!
Branson, Missouri
If you've talked to anyone who has been to Branson, Missouri, they will tell you this is a FUN little city with a big heart. And if Americana is what you are looking for, Branson is your city!
This small Ozark town is packed with family-friendly attractions, from live shows and amusement parks to museums and zoos.
Branson also has a few fantastic old-fashioned diners and restaurants that take you back in time. Comfort food for your soul and your stomach.
Plus, the weather is perfect for hiking, fishing, and swimming. And don't forget about Silver Dollar City, one of the top theme parks in the country.
Whether you're looking for thrills or relaxation, Branson has something for everyone (literally everyone).
Fort Lauderdale, Florida
Fort Lauderdale in July is simply fantastic! The sun is shining, the waves are crashing, and the cocktails are flowing.
Whether you're looking for a relaxing beach vacation or a wild party scene, Fort Lauderdale has something for everyone.
The Beach: Fort Lauderdale is famous for its beaches, and for good reason! With its golden sand and crystal-clear water, it's the perfect place to relax and soak up the sun. And if you're feeling active, there's plenty of opportunity for swimming, surfing, and kayaking.
Downtown: DowntownFort Lauderdale is where the party's at in July! The bars and clubs are always jumping, and there's always something going on. If you're looking for a night out on the town, this is the place to be.
The Everglades: The Everglades is a must-see when you're in Fort Lauderdale. This vast wetland is home to all sorts of wildlife, including alligators, eagles, and manatees. You can take a guided tour or go exploring on your own – either way, it's an unforgettable experience.
Gulfport, Mississippi
Gulfport, Mississippi is a beautiful place to visit in July.
The weather is warm and sunny, the beaches are wide and sandy, and the seafood is fresh and delicious.
Gulfport is also home to a number of great attractions, including the Gulf Islands National Seashore, which offers miles of hiking trails, pristine beaches, and abundant wildlife.
Visitors can also enjoy a variety of activities such as fishing, canoeing, and bird watching.
And of course, no visit to Gulfport would be complete without sampling some of the local seafood. From shrimp and crabs to oysters and grouper, there's something for everyone to enjoy.
As a bonus, if you travel to Gulfport as a road trip, no matter which way you are coming from, the Southeast is incredibly scenic with great highways.
Bozeman, Montana
If you're looking for a summer vacation that includes both scenic beauty and adrenaline-pumping adventure, then you will definitely want to consider Bozeman, Montana.
Situated at the base of the majestic Rocky Mountains, Bozeman is home to world-class hiking, fishing, and skiing.
One of the highlights of a visit to Bozeman in July is the Music on Main Street concert series.
Every Thursday night, Main Street is closed to traffic and turned into a big open-air concert venue.
Visitors can enjoy a variety of genres, from folk to rock, while soaking up the unique atmosphere of downtown Bozeman.
Also in July, the warm weather is perfect for spending days outside exploring everything this picturesque town has to offer.
From strolling through the historic downtown district to whitewater rafting on the Gallatin River, there's something for everyone in Bozeman.
And don't forget to feast on some of the best barbecue in the country while you're here!
Lake Tahoe
Lake Tahoe is an incredible city and one of the best places to visit in July in the USA.
Nestled in the Sierra Nevada Mountains, Lake Tahoe is one of the largest alpine lakes in North America. 
The beautiful blue waters of the lake are perfect for swimming, boating, and fishing, and the nearby mountains offer endless opportunities for hiking, biking, and camping.
In addition to its natural beauty, Lake Tahoe is also home to some of the best casinos and resorts in the country.
Visitors can enjoy the luxury of world-class hotels, or try their luck at the blackjack tables and slot machines.
And honestly, Lake Tahoe is more than just a great destination for a July vacation, it needs to be on your bucket list if you've never been.
Myrtle Beach, South Carolina
Myrtle Beach is a popular destination known for its incredible value, with plenty of budget-friendly hotels and restaurants to choose from.
And with 60 miles of sandy beaches to enjoy, you'll definitely find plenty of room to spread out your towel.
When it comes to sights and activities, Myrtle Beach has something for everyone.
Kids (and adults!) will love getting up close and personal with the local wildlife at Ripley's Aquarium.
And no trip to Myrtle Beach would be complete without taking a ride on the world-famous SkyWheel – an enormous Ferris wheel that offers breathtaking views of the coast.
So whether you're looking for relaxation or excitement, Myrtle Beach is sure to deliver.
Virginia Beach, Virginia
Virginia Beach is the perfect place to escape the dog days of summer.
With miles of sandy beaches, a lively boardwalk, and plenty of activities for families and friends, Virginia Beach has something for everyone.
July is the ideal time to visit, as the weather is warm and the crowds are relatively thin.
And if you're looking for a little bit of history, Virginia Beach is also home to the Cape Henry Lighthouse – the first government-built lighthouse in the United States.
So if you're looking for a beach vacation that has it all, Virginia Beach should definitely be on your shortlist of destinations for July.
San Rafael, California
If you're looking for a place to escape the heat this July, look no further than San Rafael, California. Located just north of San Francisco, this charming city offers a perfect combination of urban amenities and natural beauty.
Stroll through picturesque downtown, enjoy a meal at one of the many great restaurants, or explore the city's extensive system of parks and green spaces.
For a true taste of summer, head to China Camp State Park, where you can swim, fish, hike, and paddleboard to your heart's content.
For history buffs, you can't miss a visit to the Mission San Rafael Arcangel – one of the most beautifully preserved missions in California.
So if you're looking for a cool, relaxed place to spend your July vacation, look no further than San Rafael.
The 10 places we've listed are just a small sampling of the incredible diversity of vacation destinations in the USA.
Whether you're looking for excitement and adventure, relaxation and peace, or something in between, there's definitely a place waiting for you.
Frequently Asked Questions
Where is the cheapest place to fly in July?
Traveling can be a costly endeavor during any month, but there are ways to save money on airfare in July.
One way to do this is to research the cheapest place to fly in the US. Depending on your departure city, you may be able to find flights to your destination for less than $200.
Additionally, some airlines offer discounts for flying on certain days of the week or during off-peak times. If you're flexible with your travel dates, you can often save money by flying during these periods.
Finally, it's always worth signing up for an airline's loyalty program as you can often earn points that can be redeemed for future flights.
You might also like:
best places to visit in july, places to visit in july, best vacation destinations in july, best places to travel in july, best places to visit usa in july, best places to go in july in usa, best us destinations in july, best places to go in july, best places to visit in july usa, best places to visit in summer