Get ready for a seafood extravaganza, because South Padre Island has some of the best seafood restaurants in South Texas.
Whether you are a local or vacationer, be sure to stop by any of these amazing spots!
Into the Blue Restaurant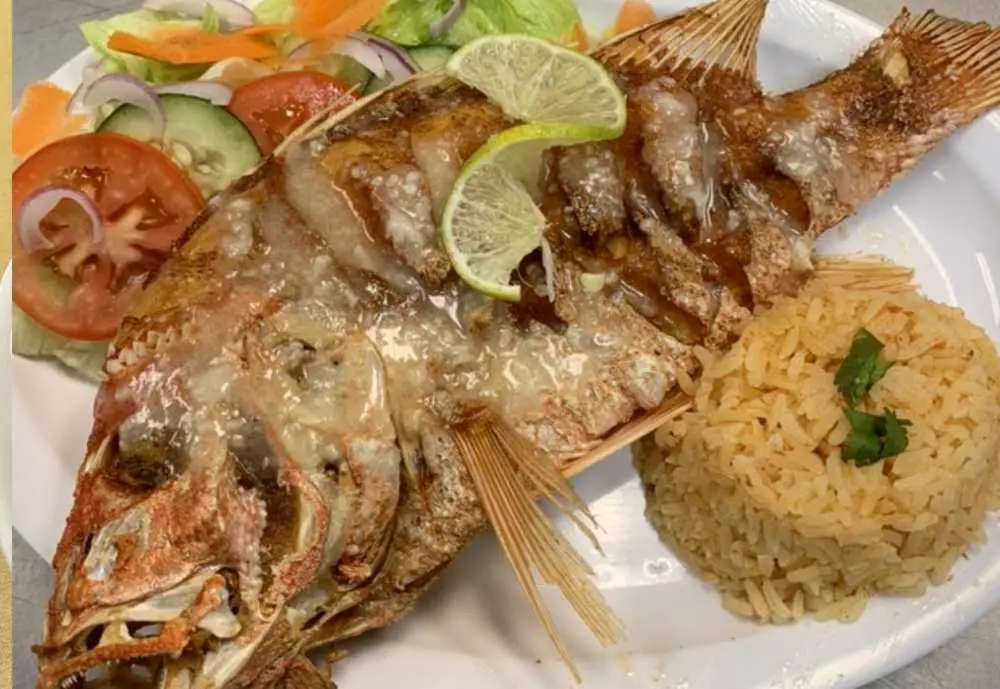 Do you like your seafood prepared with love and passion? Into the Blue is where you need to be then. The chef, Hector, pours everything into his dishes and it shows.
We recommend the flavor-packed Chipotle Shrimp, fresh whole red snapper, or the incredible Mexican Shrimp Cocktail.
Menu: Into the Blue Menu
Top Review: "I had the chipotle shrimp and fish plate and it was the best fish and shrimp anywhere near here in a 500 mile radius. The hush puppies were homemade and great!!! The chipotle sauce is to die foe on the fish and shrimp. My wide had the mexican platter and got it with the rice and charro beans. I may have taken them from her as they were the best beans i have ever had. Will definitely be back tomorrow to try the breakfast. The owner, Hector is awesome and very friendly. You will miss out if you come to the area and not try this place!" – Shawn F.
313 E Queen Isabella Port Isabel, TX 78578, (956) 524-8044
Mahi Nic
Mahi Nic is the next must-try seafood restaurant in South Padre you need to try. Easily one of the local favorites, they have great dockside views and a packed menu.
We recommend the Blackened Mahi Mahi Sandwich, and the Mahi or Shrimp Tacos. Divine!
Menu: Mahi Nic Menu
Top Review: "Very laid back place that is located right on the water. The food was absolutely amazing considering their smaller menu. I also had the pina colada. Ahhhmazing! Large Picnic tables fits us very comfortably. Live music! The guy taking orders was very patient with me while ordering! What a great laid back spot! We will return with each vacation!" – Chelsea B.
33384 State Park Rd Ste 100 South Padre Island, TX 78597, (956) 243-0279
Los Tortugo's Seafood Market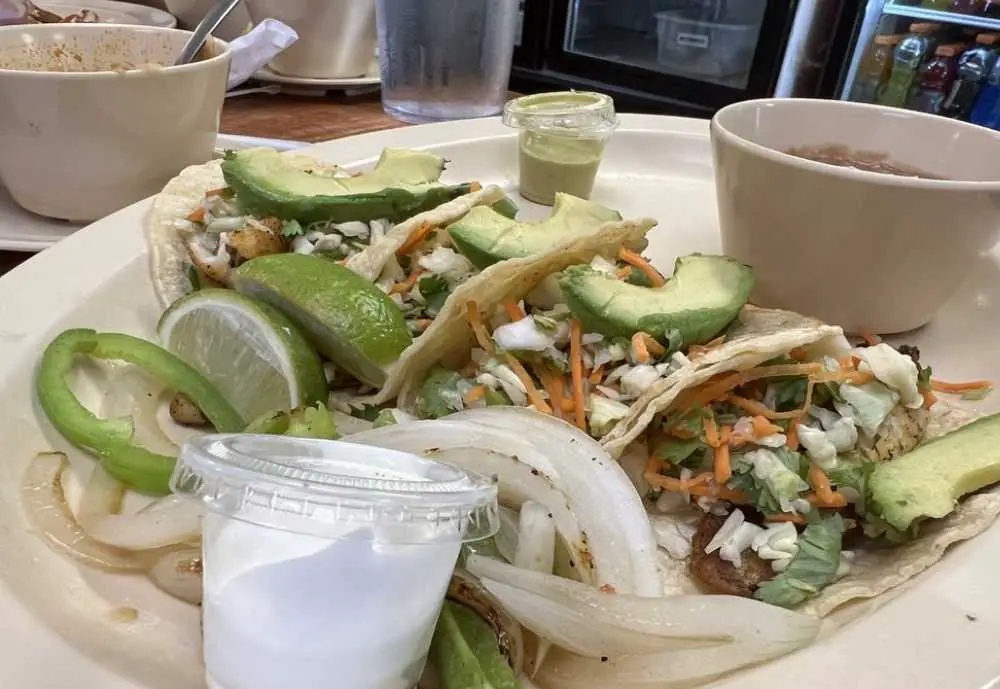 If you like to be thrown right into the action, then seafood markets like Los Tortugo's is where it's at. You can't get fresher seafood than this folks!
There are a number of amazing dishes to try. If you like ceviche, it comes highly recommended, especially if you like it more on the chunky side.
Their grilled red snapper is on point. You will not regret. The fish tacos will also hit the spot. They aren't small, so be ready!
Stop by the market side to take some fresh seafood with you. It's a great way to spend and afternoon or evening.
Top Review: "Amazingly awesome! Freshest seafood ever. Huge potions (oyster cocktail was a soup bowl size portion that must have had 2 dozen super fresh oysters). Great service – owner helped get us seated and came by to check later to see if we were enjoying ourselves. We were! Our waitress was super helpful and even went with us to seafood market side to help pick the Red Snapper that we selected. It was grilled whole the way we like it and was perfectly cooked and seasoned. Half went home along with most of the sides. Ceviche (shrimp, fish and calamari) was excellent as well. Not fancy but a very clean and most excellent seafood restaurant and market. We will be back!" – BW
318 Queen Isabella Blvd Port Isabel, TX 78578, (956) 943-5602
Joe's Oyster Bar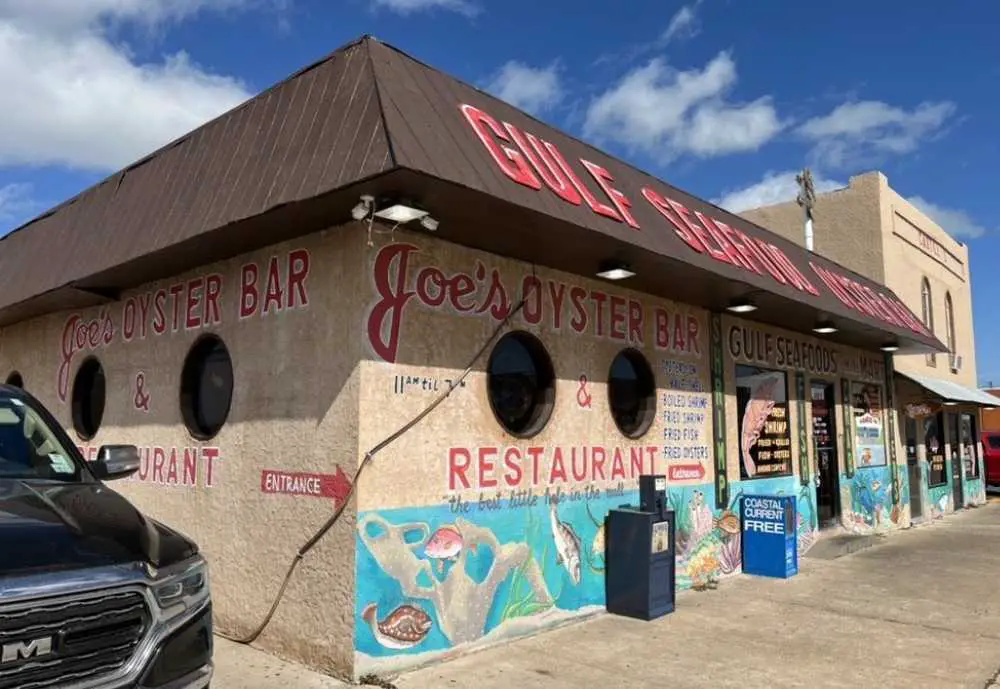 Joe's Oyster Bar is another amazing Gulf Coast seafood market with a restaurant. Fresh seafood to take with you or let them prepare their specialties for you with a drink. Or both!
Some dishes we recommend at Joe's are the crab claws, prepared how you like, any of their fried seafood is great, and the crab cakes.
Menu: Joe's Oyster Bar Menu
Top Review: "Oh man! Old School Gulf Coast! Going, going, gone! These places are few and far in-between. If your goal is to have your mind blown by just out of the water fresh seafood,this is it! The crab cakes I would put up against any no matter the restaurant or price! Unbelievable and a must order. Everything else,Perfect! Fried shrimp,flounder etc. I ate a dozen oysters by myself. Haven't had any that fresh in decades. These guys are friendly and have an attached seafood market with lovely products ready to take back. A huge…. Must Go!" – Guy H.
207 E Maxan St Port Isabel, TX 78578, (956) 943-4501
F&B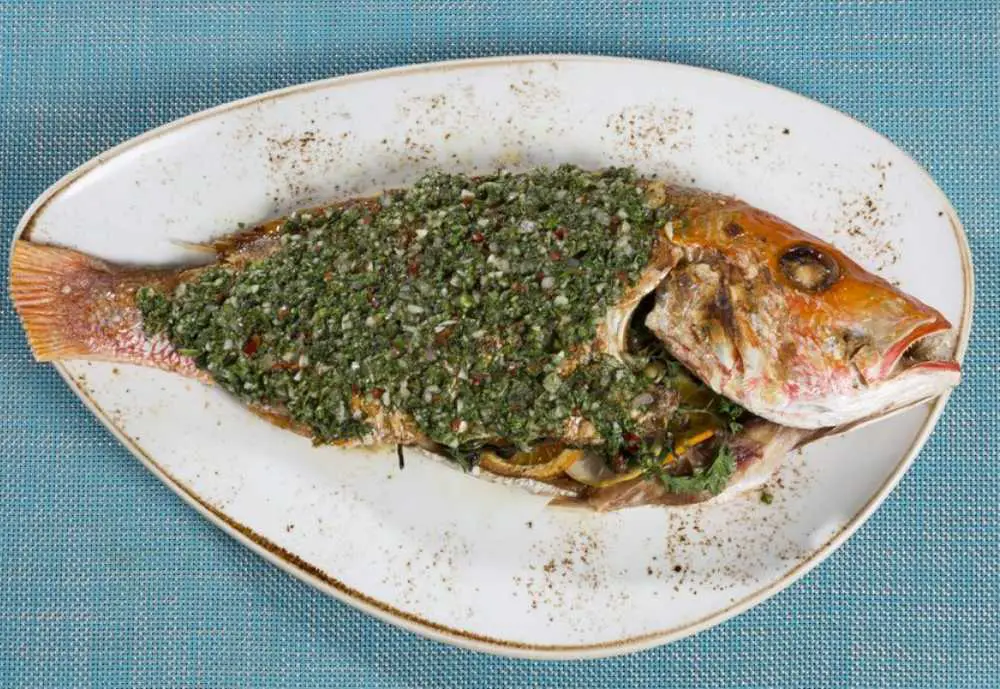 F&B is amazing upscale restaurant that hit the South Padre scene in 2018 and have they ever made an impression!
The interior is stunning, and it's clear they spared no expense. Their kitchen is extraordinarily strong, you will simply be delighted with any of the menu selections or off-menu specials.
Menu: F&B Menu
Top Review: "AMAZING!  Do not leave the island without a trip to this spot.  We had the seafood risotto and seafood pappardele.  Both dishes were sublime, and the attention to detail and presentation were all on point.  We enjoyed a bottle of Canard-Duchene which was a wonderful choice for the meal.  To end it all we had the key lime soufflé, oh my!
Go!  Just… GO!" – Patrick P.
3109 Padre Blvd South Padre Island, TX 78597, (956) 772-8114
Ceviche Ceviche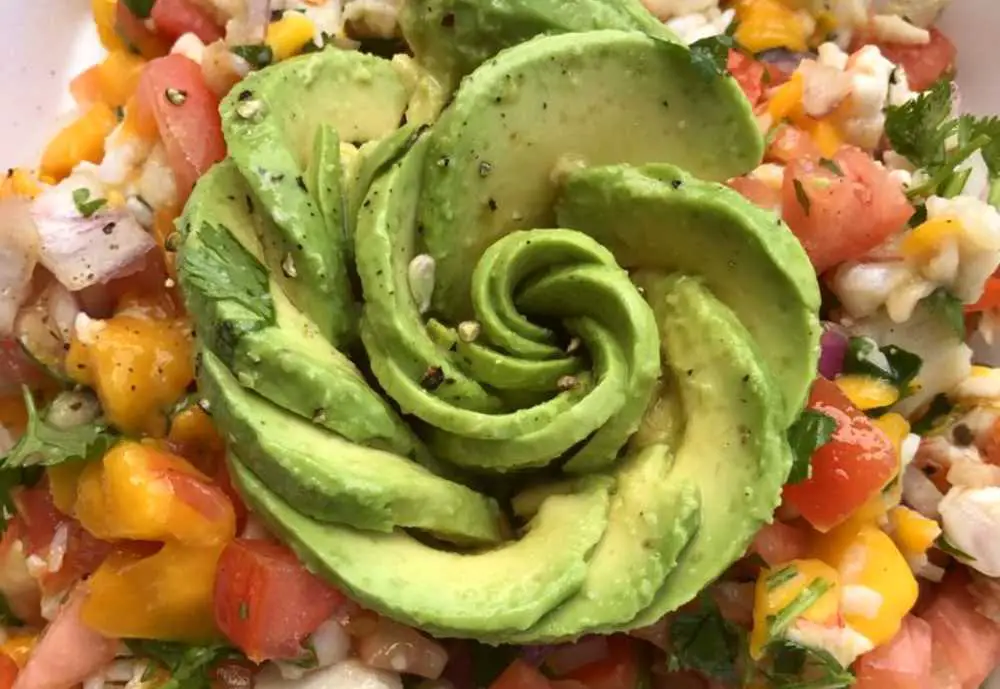 Let's face it. Some folks love ceviche. Others, not so much. Well, if you are in the "I can eat ceviche all day" group, then Ceviche Ceviche is your new home away from home.
You'll like it especially for the many different styles of ceviche to try out. They also have a variety of amazing salsas to drizzle over that perfect bite of fresh ceviche. Walk, don't run, Ceviche lovers!
Menu: Ceviche Ceviche Menu
Top Review: "I'd never been to a restaurant that specializes in ceviche as their main dish so this spot was on our must eat list when we traveled to South Padre Island. It's a small place and it shares space the poke place next door it looked like. We ordered our food at the counter and took it to go. It took about 15 minutes or so to wait through the line since the staff prepares you ceviche fresh in front of you. I wouldn't suggest stopping in here if you are in a hurry although i think you can call ahead your order. I actually enjoyed watching them create all the different things people were ordering. We ordered 3 different ceviches. Each was different and unique in its own way. All were tasty and plenty for our family of 3. I can't imagine a bad ceviche combination here, although if you build your own you could get wild with it. If you are looking for something different while visiting the island then this is the thing to try!" – Amanda S.
1004 S Padre Blvd H1 South Padre Island, TX 78597, (956) 772-1555
---
Did we miss a spot that deserves to be mentioned? Shoot us an email at: [email protected] Thank you!
---
You might also like: