Welcome foodies, breakfast lovers, and hungry wanderers! Are you on the hunt for the best breakfast in Bakersfield? Look no further! From fluffy pancakes to sizzling bacon, this charming city has a wide range of breakfast options to satisfy your taste buds without breaking the bank. So, grab a cup of coffee, settle in, and get ready to discover the best breakfast spots in Bakersfield, California!
Mango Haus
One of the best spots for breakfast in Bakersfield is Mango Haus. Mango Haus is a restaurant that believes in the power of wholesome food to nourish the body and soul. What's more, they offer delicious vegan options that will make you forget you're not eating meat.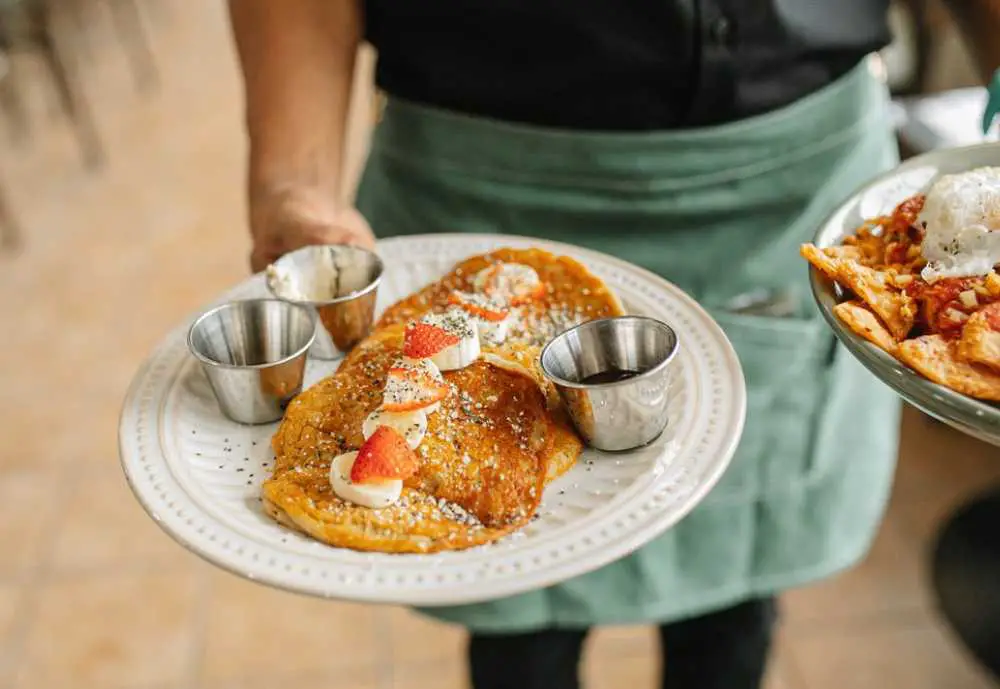 If you're interested in trying out their menu, Mango Haus is open from 8am to 2pm every day. So, whether you're in the mood for breakfast, brunch, or lunch, this restaurant has got you covered. Go check them out and indulge in some guilt-free deliciousness!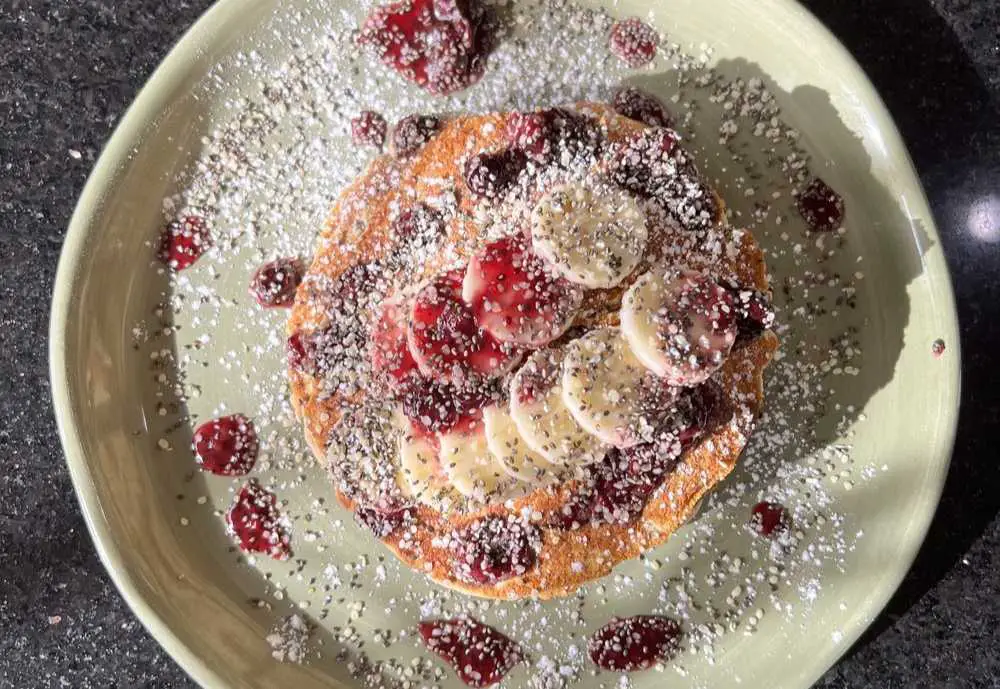 Menu: Mango Haus Menu
Top Review: "This is such a cute little breakfast stop! The staff is very friendly and attentive. The atmosphere and ambiance is bright and cheerful. This is a great option for your vegetarian friends. The food was very beautifully plated. We all tried something different and everything tasted good. The fan favorite was definitely the chilaquiles! They have bottomless mimosas! So add this to your breakfast rotation!" – Zoe T.
700 Truxtun Ave Bakersfield, CA 93301, (661) 717-2138
Cope's Naughty Pine Cafe
Cope's Knotty Pine Cafe is a family-friendly cafe that was established in August 1998 by Karla and Ronnie Cope. They purchased the cafe in 1997 with the dream of providing their customers with home-style cooking in a warm and welcoming atmosphere.
As a family-owned and operated cafe, Karla and Ronnie Cope have made it their mission to provide excellent customer service and delicious meals made with the freshest ingredients. They take pride in their establishment and are dedicated to ensuring their customers have a memorable experience.
If you're looking for a cozy and friendly cafe with a brunch menu that includes mimosas, Cope's Knotty Pine is definitely worth a visit.
Menu: Cope Naughty Pines Menu
Top Review: "Oh my goodness this place is a literally slice of heaven. The food was so good. It is so small on the outside, I passed right by it. Once I realized where I was going, I noticed that I missed it because it had the parking lot FULL of work trucks. Now…..we KNOW it is gonna have some good food if it is PACKED on a Wednesday morning. Surprisingly it didn't take long to get a table. The food arrived quickly and man oh man…..it was so good. We will definitely come back next time we are in the area." – Alyssa T.
1530 Norris Rd Bakersfield, CA 93308, (661) 399-0120
Cafe Smitten
Smitten is a specialty coffee shop that takes pride in offering house-made food, local desserts, and exceptional hospitality to its customers. The idea of Smitten has been brewing for years, as the owners dreamed of bringing a top-notch restaurant to Bakersfield. Inspired by some of the best coffee shops and restaurants across San Francisco and New York, they have brought their passion for coffee and delicious food to two locations in Bakersfield.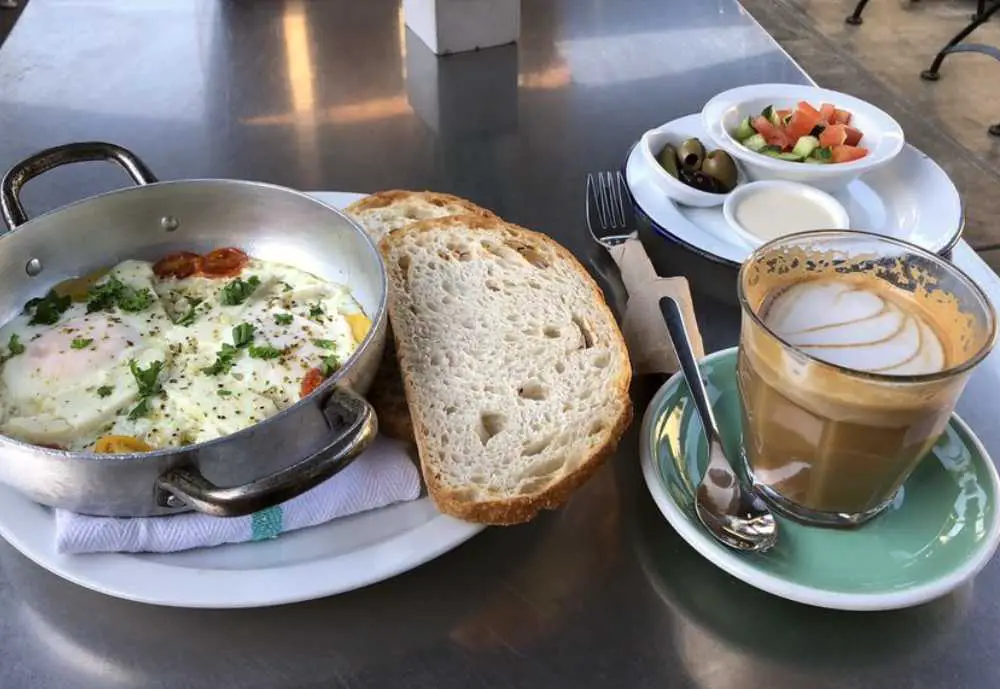 One of the best things about Smitten is that they have a variety of gluten-free options available for those with dietary restrictions. And the best part? The whole menu is available all day, so you can satisfy your cravings no matter the time.
Smitten is also an excellent spot for students and remote workers looking for a comfortable place to study or work. With a friendly and inviting atmosphere, you'll be able to focus on your work while enjoying the delicious coffee and food options available.
So if you're looking for a cozy coffee shop with exceptional hospitality and a diverse menu that caters to all dietary needs, head to Smitten today. You won't be disappointed!
Menu: Cafe Smitten Menu
Top Review: "Every time I'm in Bakersfield I have to stop into this cafe. The service is always top notch and the employees are super helpful and sweet. The food is fresh & the latte art adds personality. I love cafes that have a cute interior and the outside patio area is also welcoming. I love all the plants all throughout the cafe: inside & outside. They have so many options for pies and sweets. Menu items from toasts to salads. This is hands down my favorite Bakersfield cafe!" – Jessica H.
909 18th St Bakersfield, CA 93301, (661) 843-7305
Wake Up Cafe
Looking for some of the best breakfast in Bakersfield? Wake Up Cafe has got you covered with a diverse menu that offers both American and traditional Mexican dishes.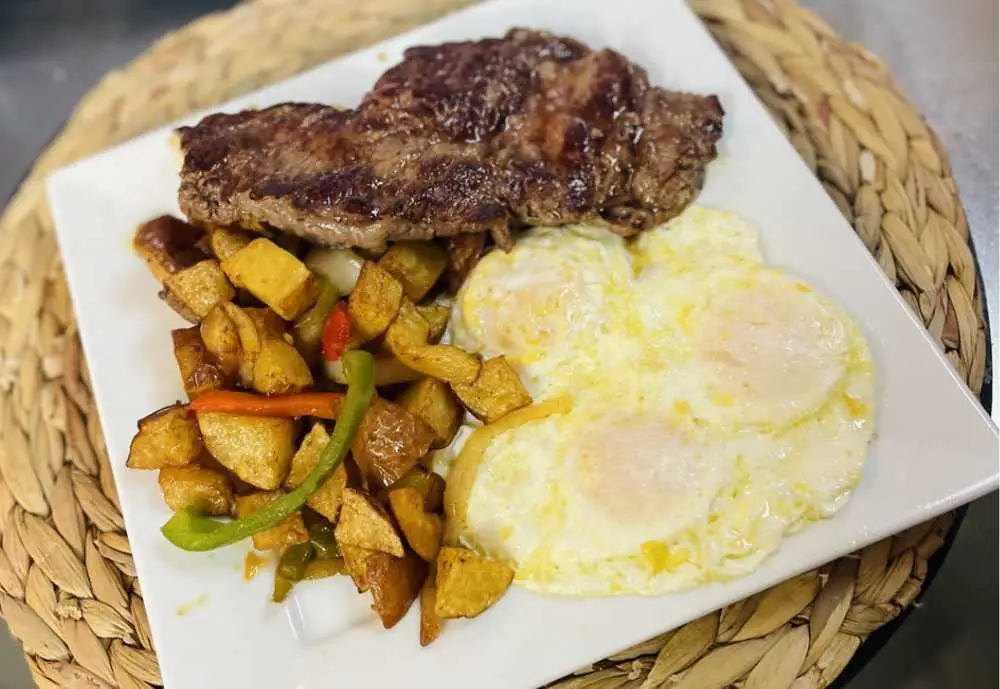 Open every day from 7am to 2pm, this restaurant is the perfect spot to start your day with a freshly brewed cup of coffee and a delicious meal. With a combination of sweet and savory platters, every dish is prepared to perfection and is sure to satisfy your cravings.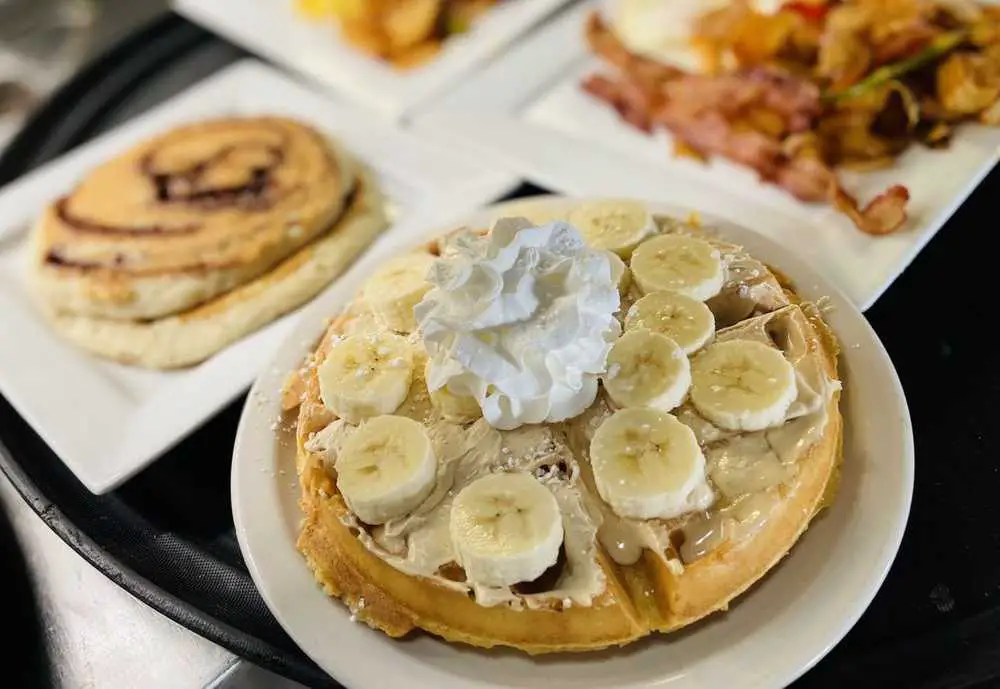 But it's not just the food that makes this restaurant a must-visit spot. The atmosphere is warm and cozy, making it the perfect place to relax and enjoy your meal. Whether you're in the mood for a quick breakfast or a leisurely lunch, you'll feel right at home in this welcoming spot.
So if you're looking for a friendly and inviting restaurant with a diverse menu and warm hospitality, make sure to check out this daytime destination. You won't be disappointed!
Menu: Wake Up Cafe Menu
Top Review: "The service was excellent from the greeting and seating to the serving. The food was delicious and the special touch of warming the pancake syrup and also the blueberry topping just made the breakfast even more satisfying. Special thanks to Elizabeth for service!" – Hughie B.
Carla's Cafe
This is a quaint diner styles breakfast spot that serves up big portions of all your breakfast favs. The staff are super friendly and their service holds up even when they are busy.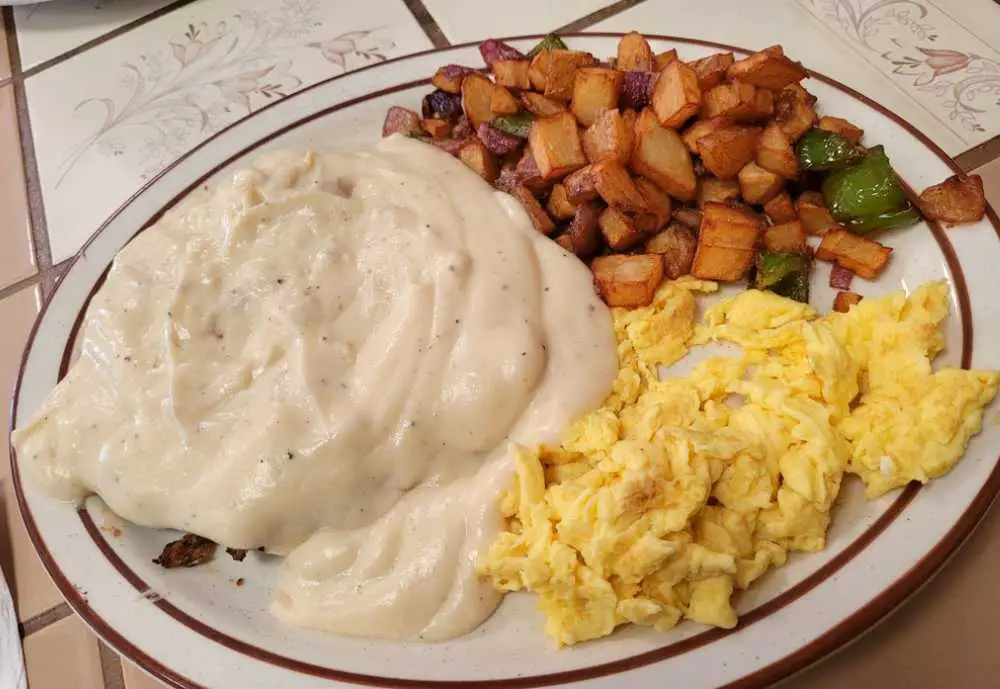 If you are looking for some of the best breakfast in Bakersfield and want to be treated like family, head to Carla's Cafe!
They are closed on Sunday, 6-2pm Monday – Friday, and 6 to 1pm on Saturday.
Top Review: "Doesn't look like it gets busy at this location but it most definitely does! This Is a hidden gem in Bakersfield,CA for breakfast! My favorite is the spicy omelette with country patatoes and a side of sourdough toast with a side of salsa! You won't regret your visit! The employees are also very friendly!" – Jannela V.
9809 S Union Ave Bakersfield, CA 93307, (661) 397-8404
You might also enjoy these mouthwatering breakfast articles:
bakersfield Breakfast, bakersfield breakfast, best breakfast in bakersfield, best breakfast downtown bakersfield, bakersfield breakfast restaurants, downtown bakersfield breakfast