Looking for the best breakfast in Boise? Boise may be known for its outdoor adventures and stunning mountain views, but one thing you don't want to miss is the city's breakfast scene. Whether you're in the mood for a classic diner experience or a trendy brunch spot, Boise literally has it all. Get ready to wake up and smell the coffee, because we're about to take you on a breakfast journey through Boise!
Goldy's Breakfast Bistro
Goldy's is a renowned breakfast spot in Boise that first opened its doors in February 1999. Located in the heart of downtown, the restaurant is committed to using fresh, locally-sourced ingredients to create a diverse menu that is made to order.
One of Goldy's most notable features is its homemade Hollandaise sauce, which perfectly complements their unique entrees, such as the Spinach Frittata and Andalusia Eggs, a dish that was featured in Bon Appetit's favorite list in 2002. The restaurant's scratch pancakes are another customer favorite.
Goldy's takes great pride in offering a wide variety of fruit cups and plates, featuring a stunning array of citrus, melons, kiwi, and berries that never fails to impress local customers.
In addition to their breakfast menu, Goldy's features a full-service espresso bar, offering locally-sourced Dawson Taylor coffee. Their range of mimosas, including the house specialty Goldy's Sunrise Mimosa, made with orange juice, mango, guava, and a touch of cranberry, is also a crowd pleaser.
Menu: Goldy's Menu
Top Review: "This is a great place to go and eat. This is a small cute little establishment. You may have to wait a bit, but it is worth the wait. The staff is very friendly and know the menu well when deciding what meal to choose. Their Sunrise Mimosa is delicious, the size of this thing is very good. Enough to have you feeling nice after one. Also they don't use cheap Prosecco to make it, that's always a good thing when having Mimosas. I recommend getting the smoked Hash and mimosa. All ingredients are sourced from local farmers. Also they were so sweet on Veterans Day they gave all Vets a free meal. My friend and I were able to spend our Veterans Day here and receive a free meal and great conversation from the staff." – La Denna R.
108 S Capitol Blvd Boise, ID 83702, (208) 345-4100
Fork
Fork is a restaurant that specializes in American cuisine, taking inspiration from the great Northwest region. All of the ingredients used in Fork's dishes are sourced locally, ensuring the freshest and highest quality produce is used.
The restaurant is open daily for lunch and dinner, and on weekends, patrons can enjoy brunch. The level of service and hospitality provided by Fork is unparalleled, and the atmosphere is warm and welcoming.
One of Boise's oldest downtown landmarks has been painstakingly restored and updated to create Fork's comfortable and relaxed dining room. The tables and glasses were crafted by local artisans, using reclaimed or recycled materials, further showcasing the restaurant's dedication to sustainability.
Menu: Fork Brunch Menu
Top Review: "Love coming here! The other day I was dining there alone and sat at the bar. The bartender asked if I was waiting on someone and I said, alone tonight. His response made me feel so good, "no you're not, you're with us" and proceeded to introduce himself and the other bartender. It's the little things. Food is excellent and I've gone back several times. 10/10 recommend the brisket eggs Benedict's for brunch." – Amanda C.
199 N 8th St Boise, ID 83702, (208) 287-1700
Blue Bench Brunchette
The Blue Bench Brunchette is not your average breakfast joint. The Brunchettes are a group of innovative foodies on a mission to reinvent traditional breakfast fare. Their secret? High-quality, mouthwatering recipes made with locally and ethically sourced products from small family farms and specialty vendors in the area.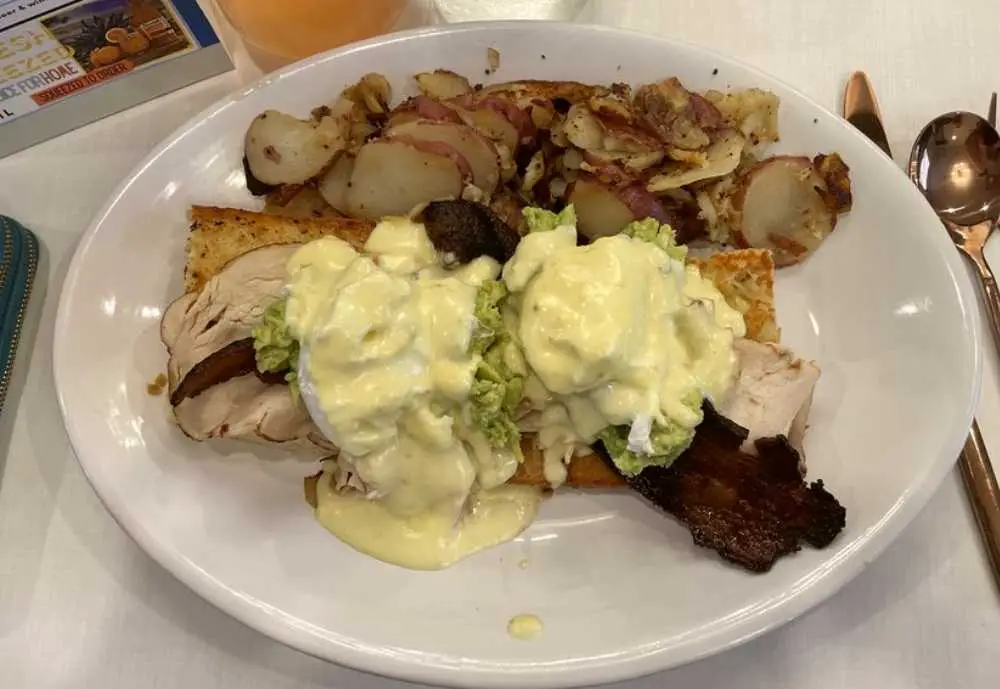 The Brunchettes are committed to bringing you the best brunch experience at the best price possible.
If you're looking for a new and exciting brunch spot, look no further than the Brunchette family of restaurants. With their dedication to quality ingredients and community support, you're in for a treat!
Menu: Blue Bench Menu
Top Review: "Great food and the mimosas are second to none! The ambiance is super cute! Definitely utilize the waitlist system, otherwise you'll definitely be waiting for a table! They do offer free coffee while you wait though! They have a big menu with lots of choices and offer espresso drinks + drip coffee. Great for groups!" – Rachel F.
4218 W Overland Rd Boise, ID 83705, (208) 343-2044
Egg Mann and Earl
Egg Man and Earl is a cute and quirky breakfast spot that likes to dish out huge breakfast plates, just in case you need fuel to run a marathon.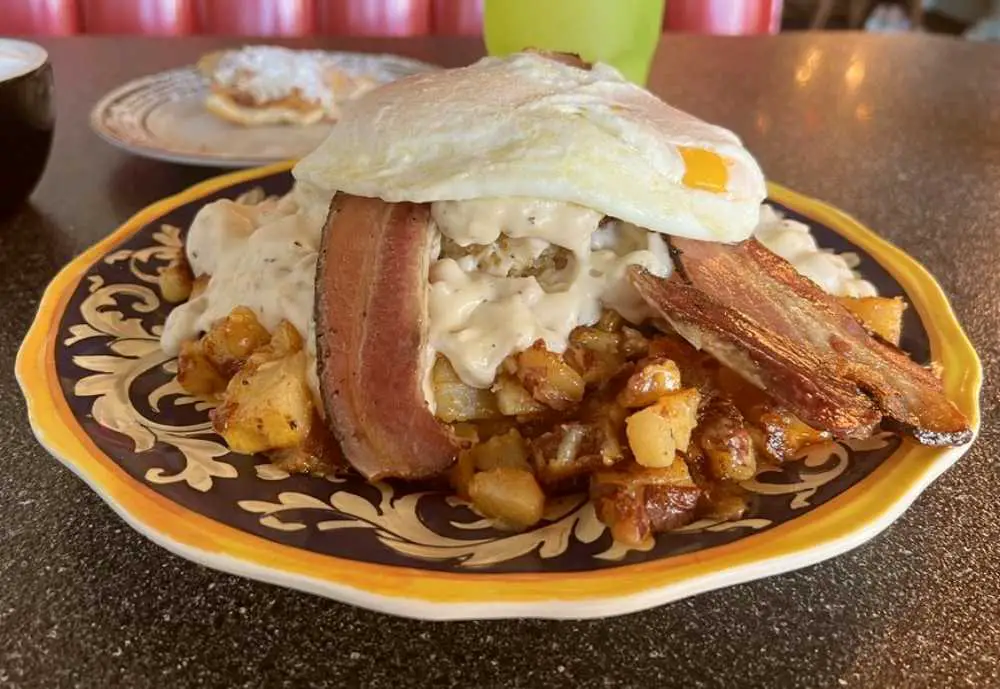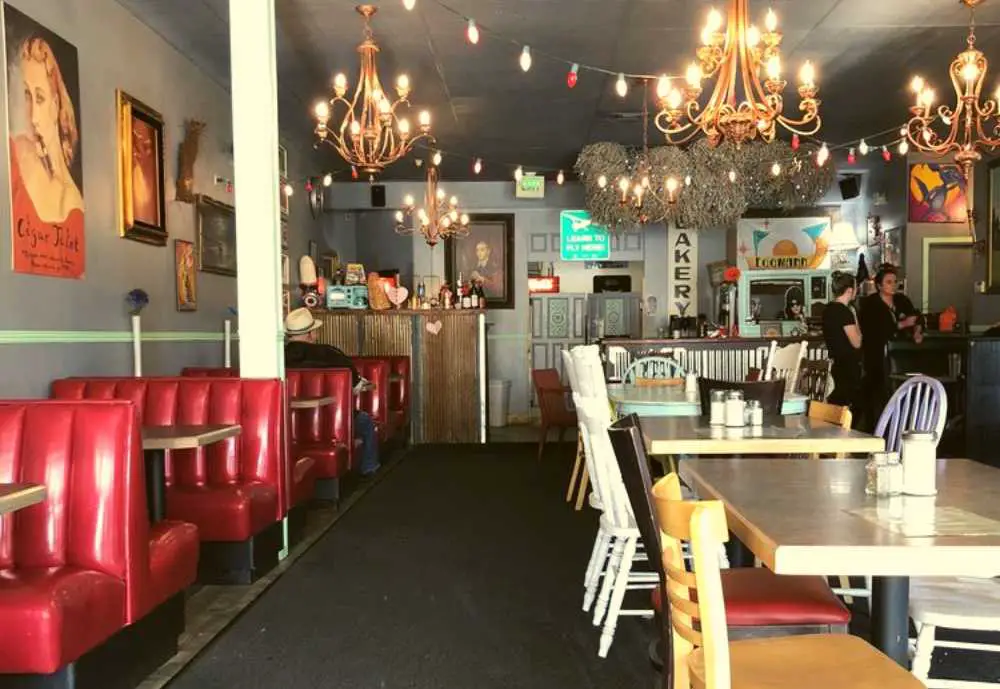 Top Review: "Oh my gosh is this place amazing! Often have to wait for a little bit to get a table but it's well worth it. We get the same thing every time and it never disappoints. I feel like I should expand my palate but I love what we always order so much that I can't stop myself. We always get the hash brown bake and the country Benedict. Plus the wait staff is so phenomenal and fun and friendly it's just an awesome place to have breakfast. You may have to wait for a bit but it's well worth it I guarantee it!" – Emily R.
650 E Boise Ave Boise, ID 83706, (208) 484-8831
Tupelo Honey Southern Kitchen & Bar
Tupelo Honey is a restaurant that celebrates the revival of Southern cuisine and traditions. Their dedication to this cause is rooted in the Carolina Mountains where they call home.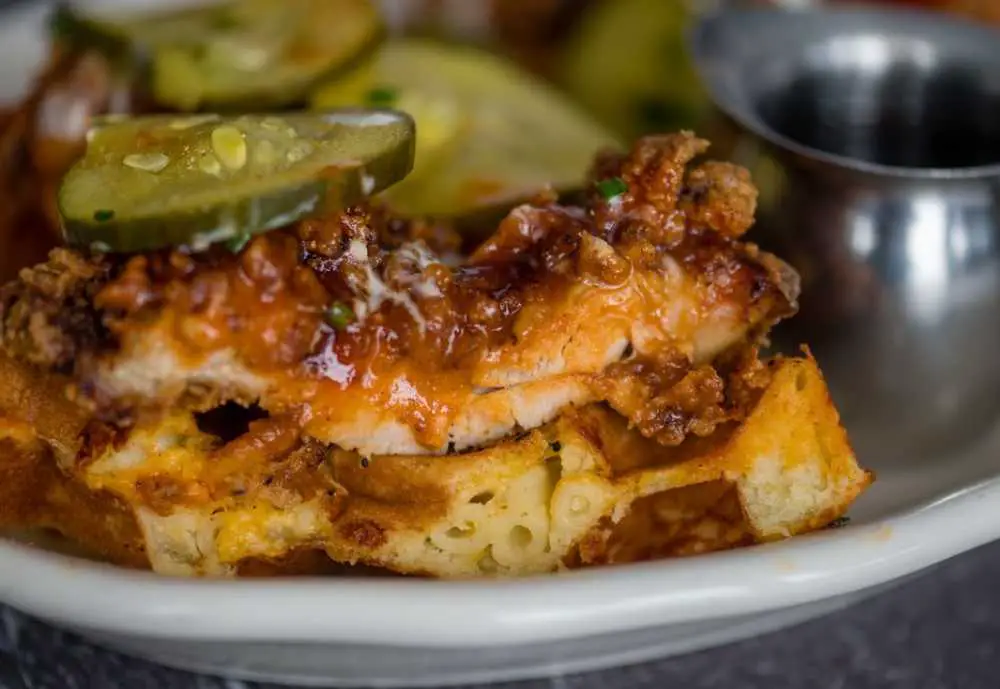 They specialize in crafting brunches, lunches, and suppers that bring family and friends together around the table, allowing for conversations and cocktails to linger longer than usual.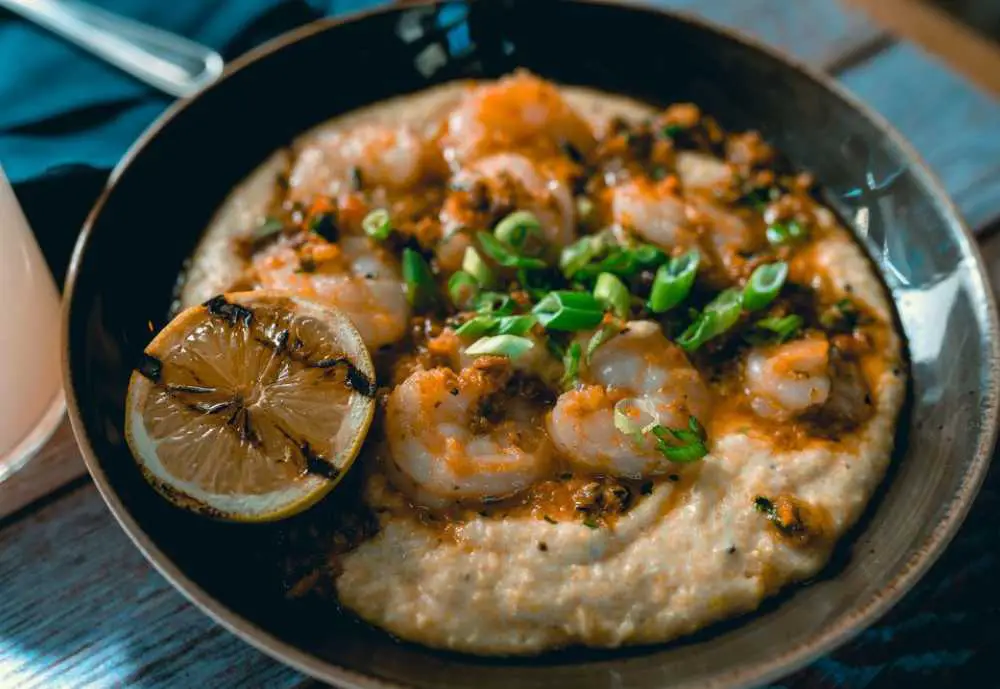 With their focus on locally-sourced ingredients and scratch-made dishes, Tupelo Honey provides a unique dining experience that is both comforting and inviting.
Menu: Tupelo Menu
Top Review: "Best brunch. I've been here 2x. My favorite is the shashuka skillet with 3 baked eggs and grits. Their mimosas are tasty as well. I've had the lavender blue berry and the peach. The kids menu has a good variety- my kiddo loves the blue berry waffles and the classic waffles. My niece had the Mac and cheese and loved it. I want to note that her skillet was not hot. That's really big when you have kids and I feel that it was thoughtfully cooled down for her. My husband had the pork scramble. We had no leftovers so that's saying something." – Ady V.
150 N 8th St Ste 200 Boise, ID 83702, (208) 803-6721
Trillium
Trillium Restaurant is a must-visit for foodies looking for locally inspired American cuisine in downtown Boise. Their contemporary atmosphere is the perfect backdrop for a memorable dining experience.
What sets Trillium apart is their emphasis on regionally sourced ingredients, which adds an extra level of freshness and quality to each dish.
The restaurant offers breakfast, lunch, and dinner, as well as private dining options for special occasions.
To make your visit even more convenient, Trillium offers up to three hours of complimentary valet parking exclusively for diners.
Menu: Trillium Breakfast Menu
Top Review: "Just had a quiet morning breakfast. Attentive and kind service with quality and tasty food. I always order eggs Benedict for breakfast and this is a quality and classic one, with house made English muffins. They even offer hash browns, instead of just breakfast potatoes, and they were crispy and yummy. Not to mention the tasteful decor and feel of the restaurant." – Brandon A.
245 S Capitol Blvd Boise, ID 83702, (208) 473-2424
Wild Root Cafe
Wild Root Café & Market is a downtown Boise gem that prides itself on serving seasonal, craft (see the Avocado toast below!) comfort food that highlights the best of local ingredients. Their location on 8th Street is ideal for those seeking a delicious breakfast or lunch during the week, or a delectable dinner Wednesday through Saturday.
For those weekend brunch-lovers, Wild Root has got you covered, serving up a delightful brunch on both Saturday and Sunday. The menu changes seasonally to ensure that each dish is made with the freshest ingredients available.
Whether you're in the mood for a hearty sandwich, a salad made with locally grown greens, or a unique take on a classic breakfast dish, Wild Root Café & Market is the perfect spot to satisfy your cravings.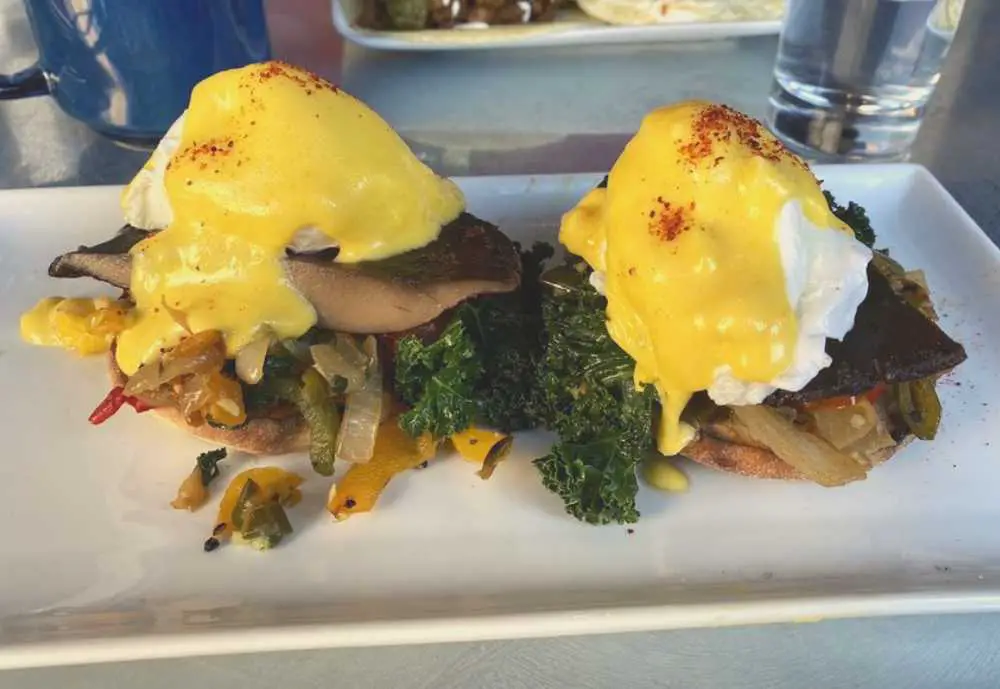 Menu: Wild Roots Menu
Top Review: "SO good! Gluten and dairy free options! Skillet was so awesome. Sub'd vegan cheese. Eggs were actually cooked "lightly scrambled" …not a lot of places get that right! The mushroom variety in this skillet were the best part though." – Stephanie M.
276 N 8th St Boise, ID 83702, (208) 856-8956
Waffle Me Up
Waffle Me Up is a family-owned business that specializes in sweet and savory waffles, located in Boise, Idaho. The business was established in 2012 with just one table and a household waffle iron, serving customers at local farmers markets and community events.
Over the years, Waffle Me Up has expanded to include a certified food cart, a food trailer, and in August 2016, their very own waffle shop across from the State Capitol Building.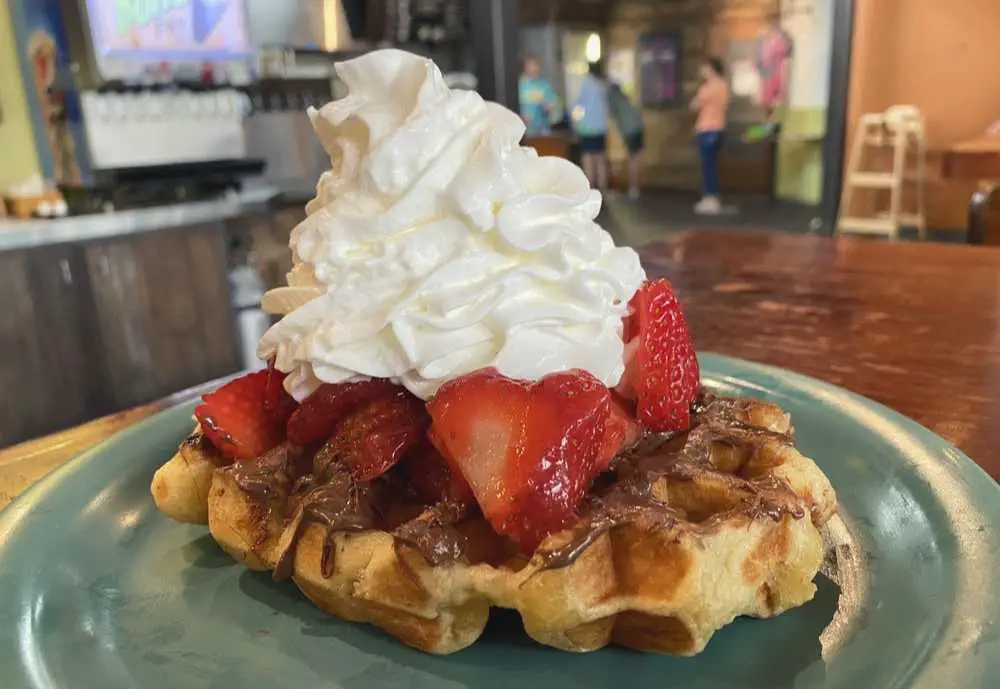 Waffle Me Up offers a variety of sweet and savory toppings, including their famous "BOB Deluxe," which consists of havarti cheese, a fried egg, bacon, basil, and organic syrup stacked on a Liege Waffle and garnished with strawberries. They also offer their most popular sweet creation, "Waffle Me Strawberry."
In addition to the delicious waffles, Waffle Me Up also has a strong social media presence, with active accounts on Instagram and Facebook where customers can follow to see upcoming waffle creations. Waffle Me Up believes in serving quality ingredients, using local and organic products whenever possible.
Menu: Waffle Me Up Menu
Top Review: "Waffle Me Up has been one of my Boise faves since 2019 (so this review is a bit overdue)! It's a bit pricey for waffles, but honestly worth every single penny. They use quality ingredients and such delightful combinations! My go-to order is the Bobacado Deluxe–seriously perfect every time. My husband usually gets the chicken and waffles and I usually steal a couple bites because that is also amazing. If I want something on the sweet side I go for the PB & currant which is simple and hits the spot! I'm certain you couldn't go wrong with anything you order from here!" – Gianna K.
204 N Capitol Blvd Boise, ID 83702, (208) 412-7253
Bacon Boise
John Berryhill is a renowned chef and restauranteur who was recognized among the 'Best Chefs of America' in 2013. His recipes and writings have been published internationally, and he has worked as the KTVB Channel 7 Chef for seven years. John currently serves as a chef for 'BSH Home Appliances Corporation,' which produces Bosch, Thermador, and Gaggenau.
John opened BACON Boise in 2011 in one of Berryhill's small, unused banquet spaces, with the initial goal of paying the rent through a light cafe menu and three staff members.
Now, BACON has been serving over 100,000 guests and cooking more than 10 tons of bacon each year for ten years. BACON has received numerous positive reviews, such as being featured on Travel Channel's 'Bacon Paradise 2' and Food & Wine Magazine's 'Best in the U.S. Mac and Cheese.'
John believes that the key to his success is not about the numbers, the bacon, or him; it is about the people. BACON's slogan is, "We don't serve bacon. We serve people, BACON." Even after 26 years in the business, John understands that what he values most is the people he serves.
Menu: Bacon Boise Menu
Top Review: "Y'all. This place. So we're in town from Denver and checked out this place on our last day. First of all, Francine is our favorite. She had us cracking up the whole time! I hate okra but she basically forced me to try it and boy am I glad she did – I AM A CONVERT! DELICIOUS! The bacon shots (it's a bacon sampler) was to die for. Their Bloody Mary is sooooo tasty and comes in three different heat levels. I had the eggs benedict and it was so perfect – I've never had bacon on a benedict before. Great patio, all covered with umbrellas. This place is just a total winner, made especially great by everyone who works here. Thanks for making our last morning in Boise the best!" – Sean W.
121 N 9th St Boise, ID 83702, +12083873553
Primal Coffee
Primal Coffee Boise is brilliant little coffee shop that prides itself on being friendly and inviting to all customers.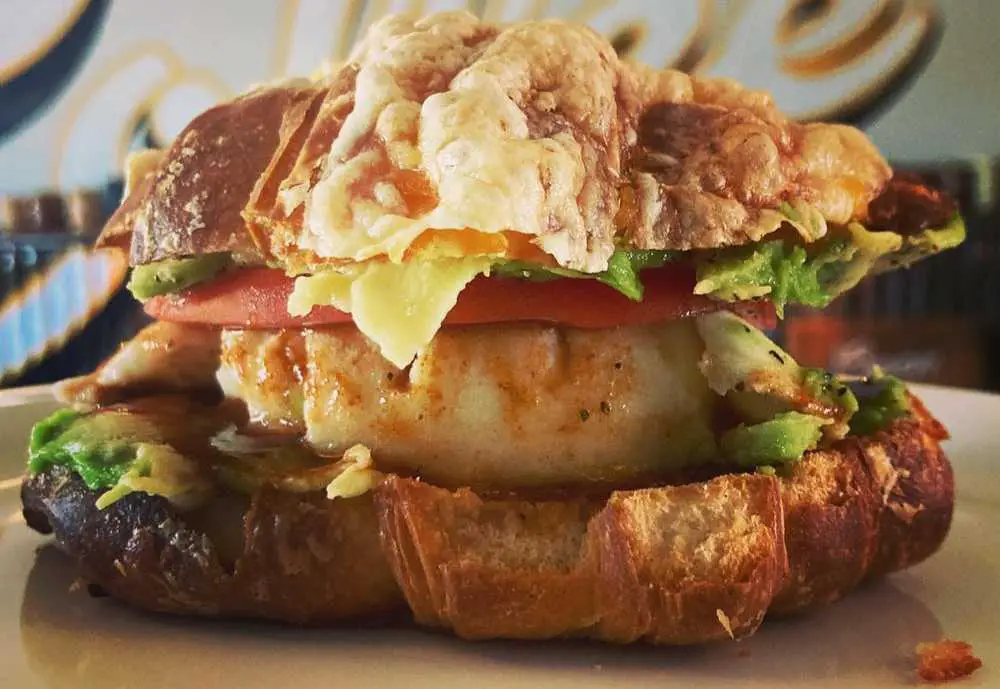 Primal Coffee serves very delicious coffee, accompanied by breakfast and handmade pastries. They also offer a variety of healthy teas, including chai and kava tea, as part of its daily beverage menu.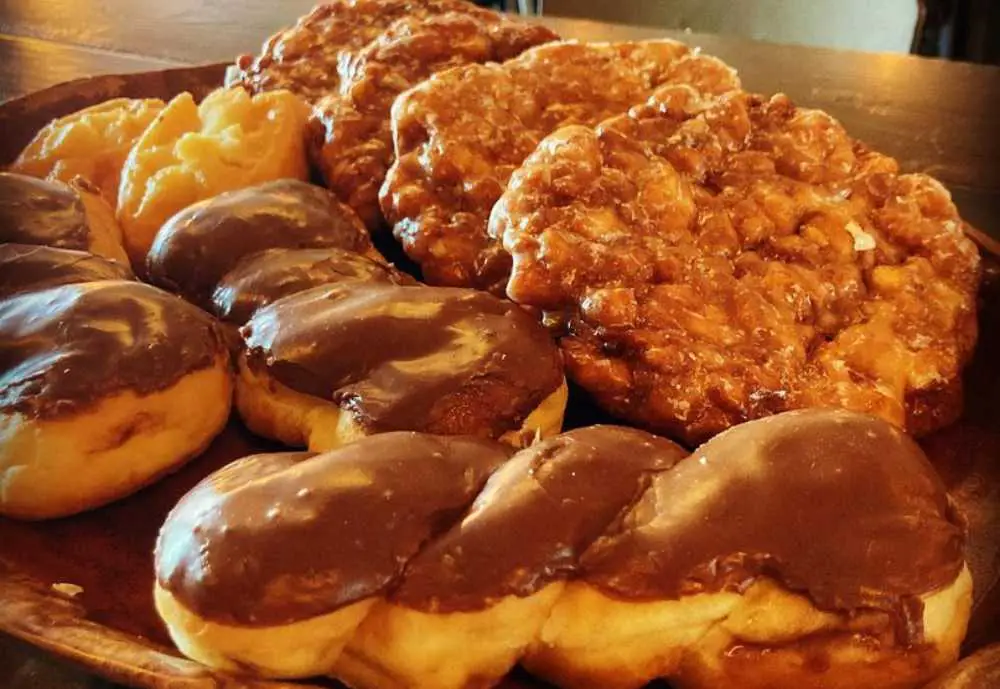 Primal is committed to providing exceptional customer service and the highest quality products in the area.
Menu: Primal Coffee Menu
Top Review: "Super friendly! Mocha and brown sugar lattes were great. I hear the breakfast sandwiches are to die for. We will have to come back and try. Open till 10 pm which is a plus. Indoor and outdoor seating with fire pits." – Heidi W.
20 N Latah St Boise, ID 83706, (208) 891-5818
Huck House Brunchette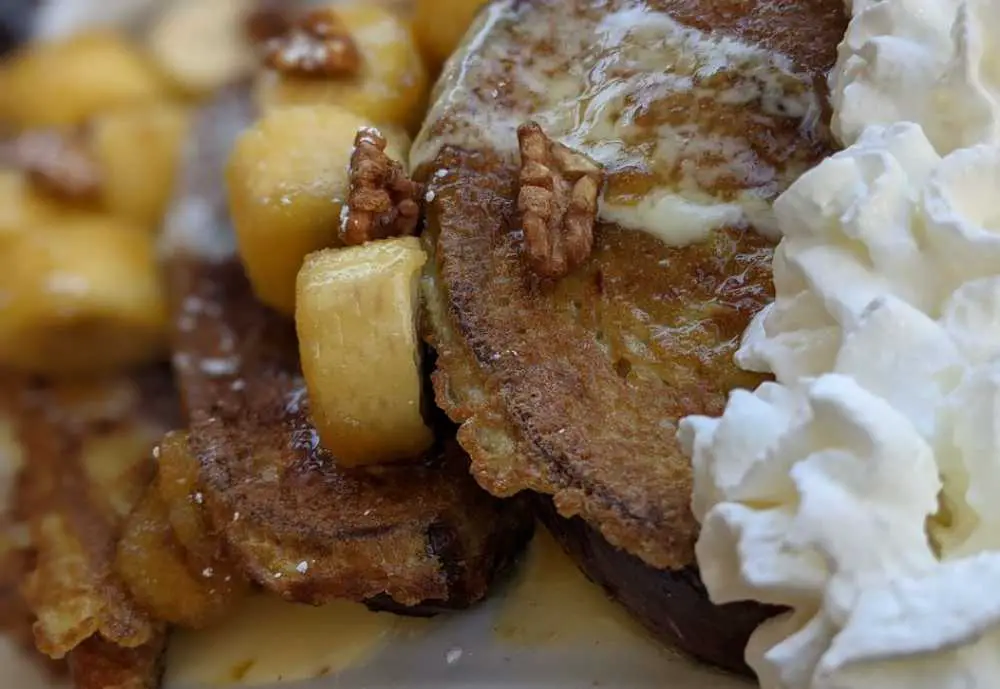 Menu: Huck House Brunchette
Top Review: "To say that Huck House is worthy of 5 stars is an understatement..! We stopped in on a weekday morning hoping for a casual brunch and were blown away by the impeccable service, high quality food and beautiful establishment. The ambience is light and cheery and complemented by bright colors AND smiles from staff and patron alike. I enjoyed the avocado toast with my husband opting for home fries and chicken fried steak. You can tell this establishment puts their best into ingredient selection and menu compilation. We will surely be coming back again and again." – Keela K.
7135 W State St Garden City, ID 83714, (208) 853-7400
Moe Joe's Breakfast Eatery
Moe Joe's offers a menu of freshly prepared and original meals, made entirely without the use of microwaves. Each dish is made from scratch, using only the highest quality ingredients available.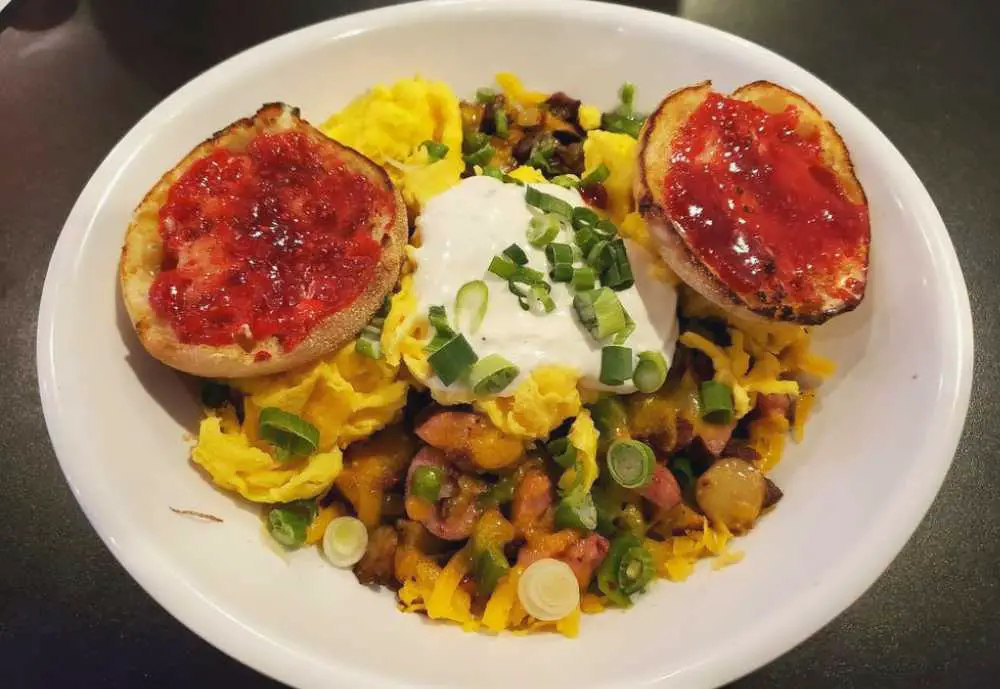 The restaurant has become a popular destination, particularly for its signature dishes such as the Smothered Breakfast Burrito, Moe Joe's Mile High Club, chicken fried steak, jalapeno berry pancakes, jalapeno popper frittatas, the Prime Rib Philly, and many other mouth-watering options.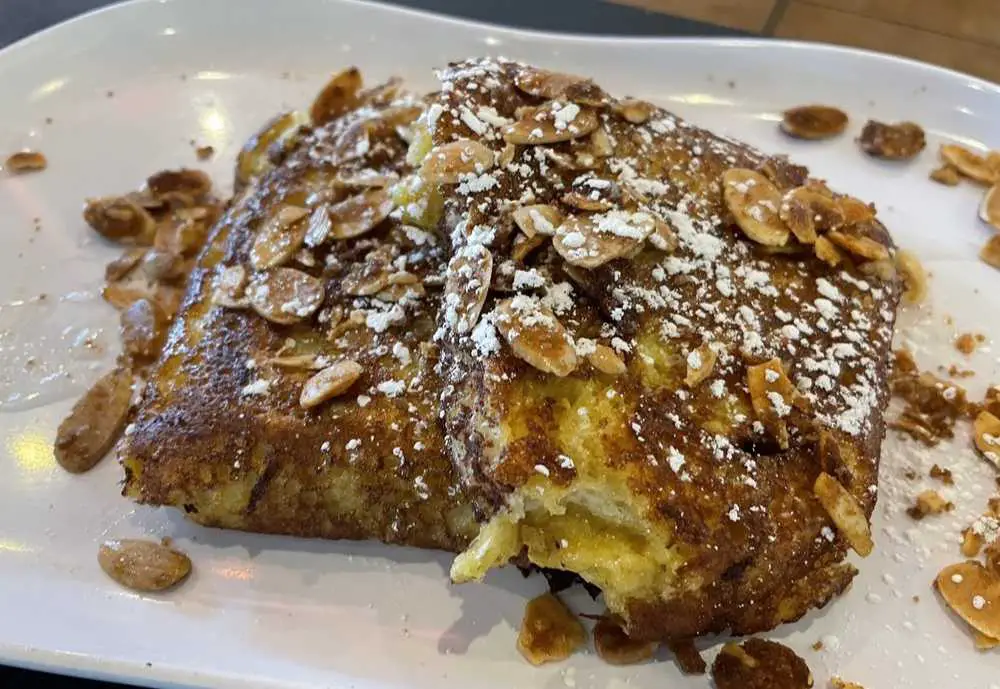 Whether for couples or families, Moe Joe's is a beautiful and modern location that offers a romantic and cozy atmosphere, perfect for any occasion. Customers are sure to satisfy their cravings for delicious breakfast and lunch foods at Moe Joe's.
Menu: Moe Joe's Menu
Top Review: "I eat low carb for my health. The veggie omelet with sides of meat protein and fruit is perfect for me. I can order the same combo in other breakfast places, but ordering this at Moe Joe's is the best!  I was here with a friend visiting from Houston, TX on 12/28/22. We both eat the same way, and we both agreed on how delicious our breakfasts were. Our waitress was an absolute sweetheart too!" – Linda G.
2951 E Overland Rd Ste 190 Meridian, ID 83642, (208) 629-8761
Certified Kitchen + Bakery
Certified Kitchen + Bakery occupies the space that was previously Certified Inc. Rug & Furniture Cleaners and is the brainchild of Lizzy and David Rex, who also founded The Wylder in 2017.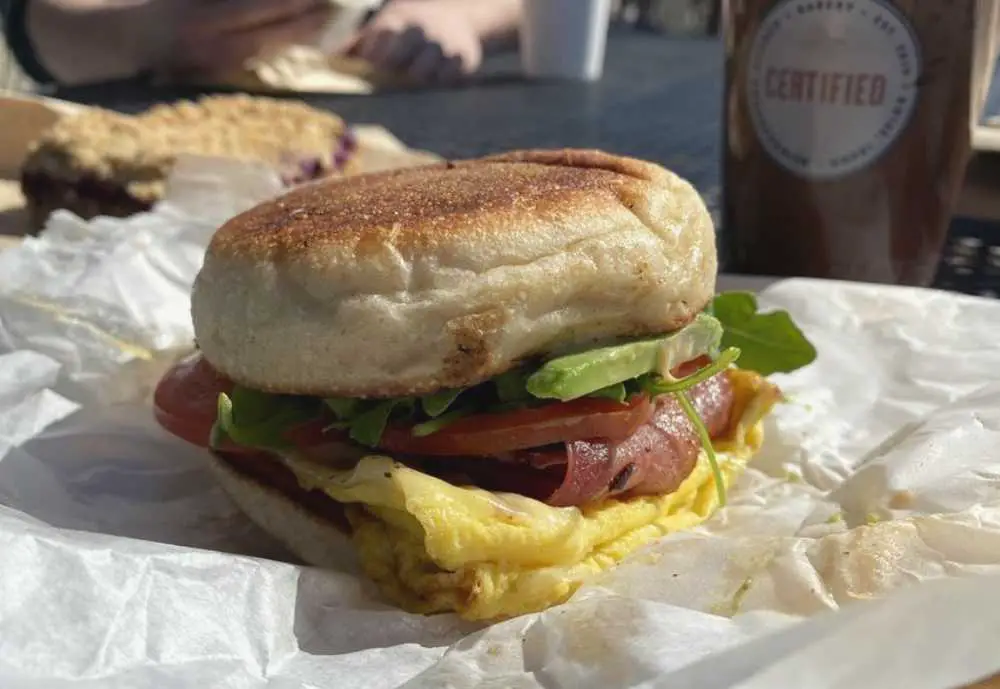 Certified Kitchen + Bakery serves breakfast and lunch in a counter-service format, and offers additional bakery and catering options. Although the space is cozy and offers bar seating and bistro tables, the take-away style menu allows customers to keep exploring the neighborhood.
One interesting bit of trivia around the restaurant is the 52-year-old sourdough starter that is used for pizza dough at The Wylder. This same starter makes an appearance in the form of English muffins, which are used to create stacked breakfast sandwiches.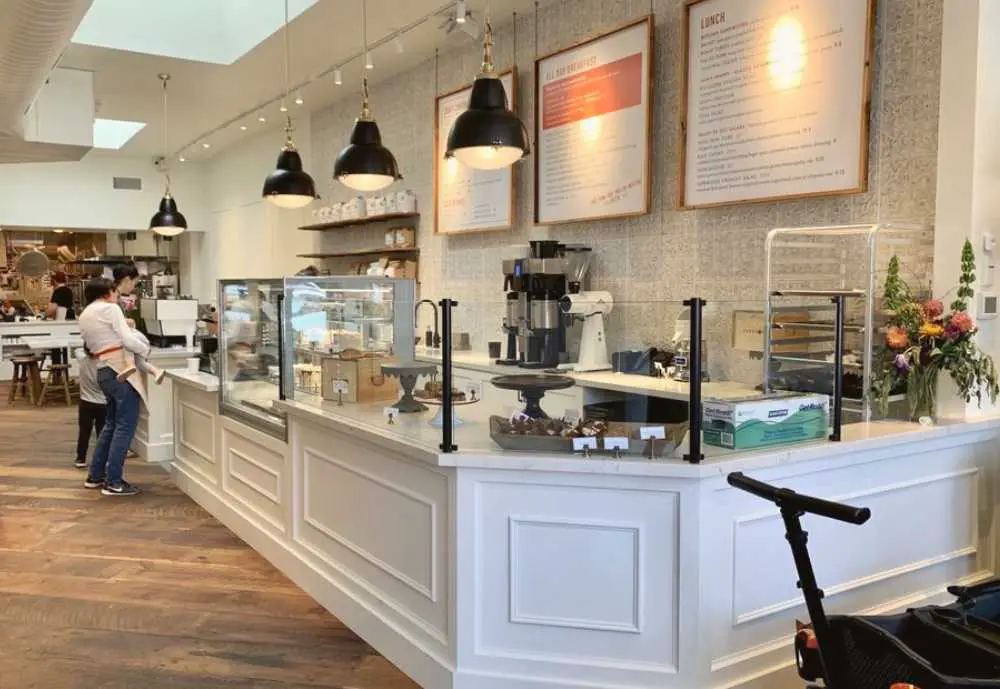 The menu includes a range of lighter breakfast items, such as chia seed puddings, as well as baked goods like cookies and cakes. Many agree Certified Kitchen has some of the best breakfast in Boise – get there soon!
Menu: Certified Kitchen Menu
Top Review: "This is my go to place for a quick grab and go breakfast. Located in Hyde Park, this is the perfect place to grab your morning coffee and walk around the North End/Camelsback Park. My absolute favorite thing to get here is their breakfast sandwich. The sandwich comes with egg, arugula, white cheddar cheese, and a delicious sauce. You can also add bacon or avocado for an up charge. The sandwich comes served on their homemade English muffins, which are to die for! Another one of their most popular items is their chocolate chip cookies. All I can say is wow! They come with walnuts in them which give them the best texture. Certified also has grab and go meals in a refrigerator inside the store. They have some amazing salads as well as oven ready dishes. Grab some breakfast and coffee or some pastries on your next free morning!" – Taylor W.
1511 N 13th St Boise, ID 83702, (208) 331-0313
Big City Coffee
Big City Coffee has a heartwarming story. Its founders started off 21 years ago in a small shop in West Boise before relocating to the Linen District in 2006. Since then, they have been committed to serving customers with freshly brewed coffee, delectable pastries, and farm-inspired breakfast and lunch dishes every day of the week.
What sets Big City apart from other coffee shops is its emphasis on unique, old-fashioned treats with a modern twist.
For instance, they offer a scone version of apple pie, and their Mexican Chocolate Shortbread Cookies are a must-try for anyone who loves Mexican chocolate mochas.
It's no wonder why Big City has become a beloved destination for locals and visitors alike in Boise. If you want to experience the charm and flavors that this coffee shop has to offer, head over to the Linen District and try out some of the best breakfast in Boise!
Menu: Big City Coffee Menu
Top Review: "Great customer service, DELICIOUS eats and great value :). I absolutely loved my veggie bagel and latte. Oh let me tell you this place is popular. If you're looking to eat in, get there early or be prepared to kinda stand and spy on all the tables until you can tell someone is ready to throw the towel in haha. I highly recommend this spot. Don't walk, run!" – Charlotte W.
1416 W Grove St Boise, ID 83702, (208) 345-3145
Goldstein's Bagels & Bialys
Goldstein's Bagels & Bialys is dedicated to upholding the family's tradition of creating a space where good people, quality food, and laughter come together.
Whether it's hanging out at the counter and sipping an egg cream while enjoying a freshly schmeared bagel with cream cheese, picking up a dozen warm bialys fresh out of the oven, or catering a special event, Goldstein's Bagels & Bialys is the perfect place to meet.
Menu: Goldstein's Menu
Top Review: "Best breakfast place in town. Amazing food and service. Got a French press and the whole press plus mug was delivered to my table. Nice to serve myself coffee at my leisure. Sandwiches were delicious! Can't wait to come back. Great atmosphere, very chill. And the smell of freshly baked bagels helps too!" – Christina O.
611 S 8th St Boise, ID 83702, (208) 336-8189
Trailside Bakery Cafe
Trailside Bakery Cafe is a new breakfast and coffee spot in Boise that is making waves fast. They have coffee and steamed tea offerings, as well as vegetarian breakfast as well.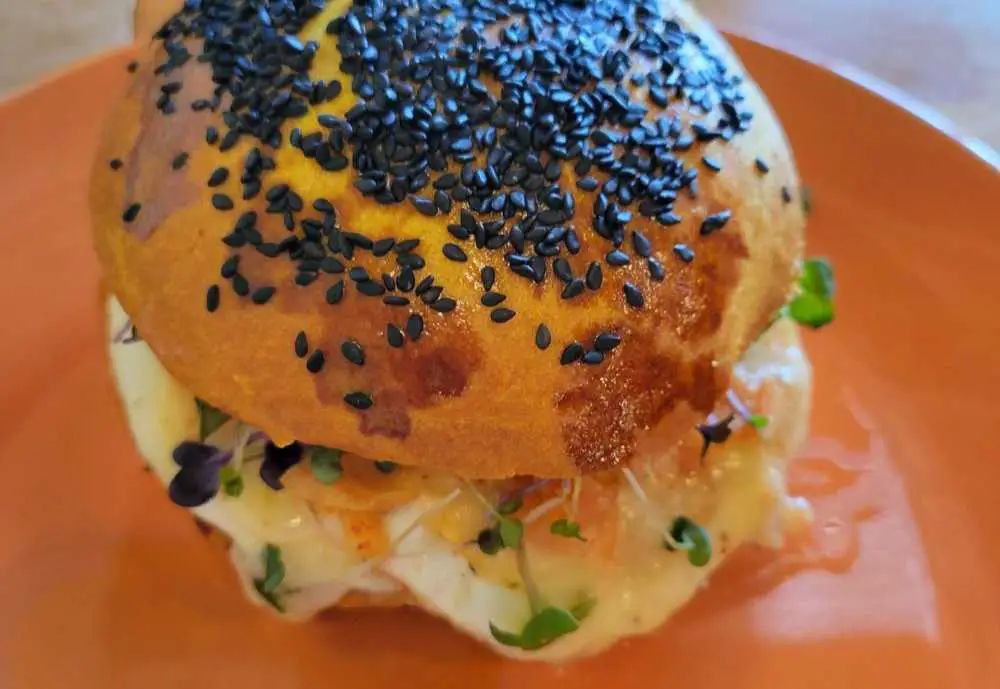 Stop by for some of the best breakfast in Boise!
Top Review: "Great little cafe/bakery. The staff is also very friendly. Highly recommend to anyone that is in the area. The breakfast burrito is one of the best I have had. The cinnamon roll was also amazing. Everything we tried from here was delicious. If you go for the biscuits and gravy, get it with the sausage gravy." – Madeline F.
2919 W State St Boise, ID 83702, (208) 807-2506
The Griddle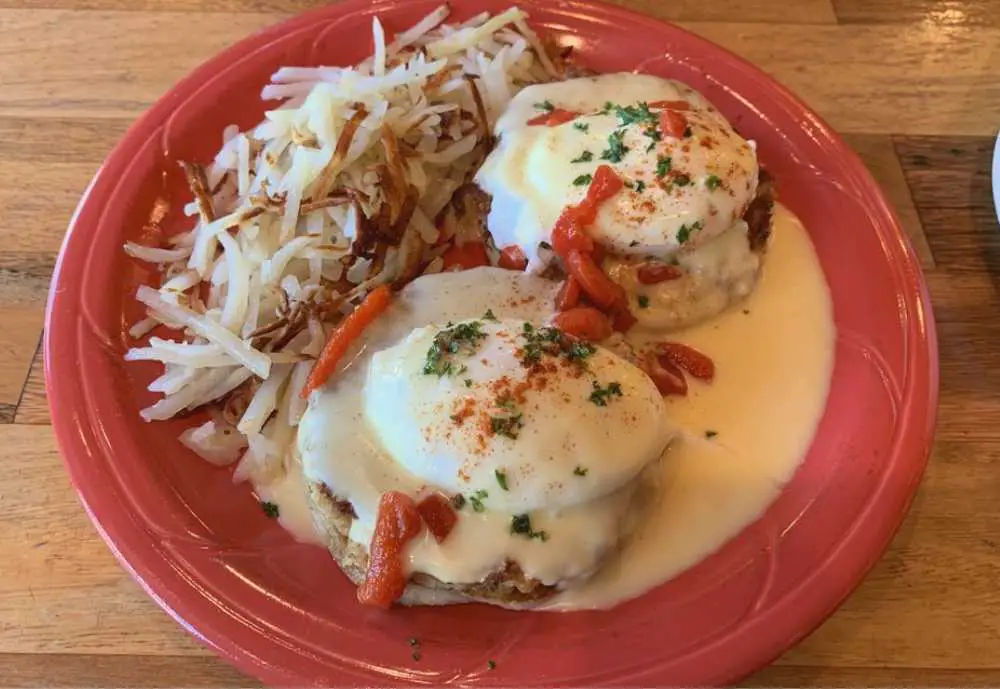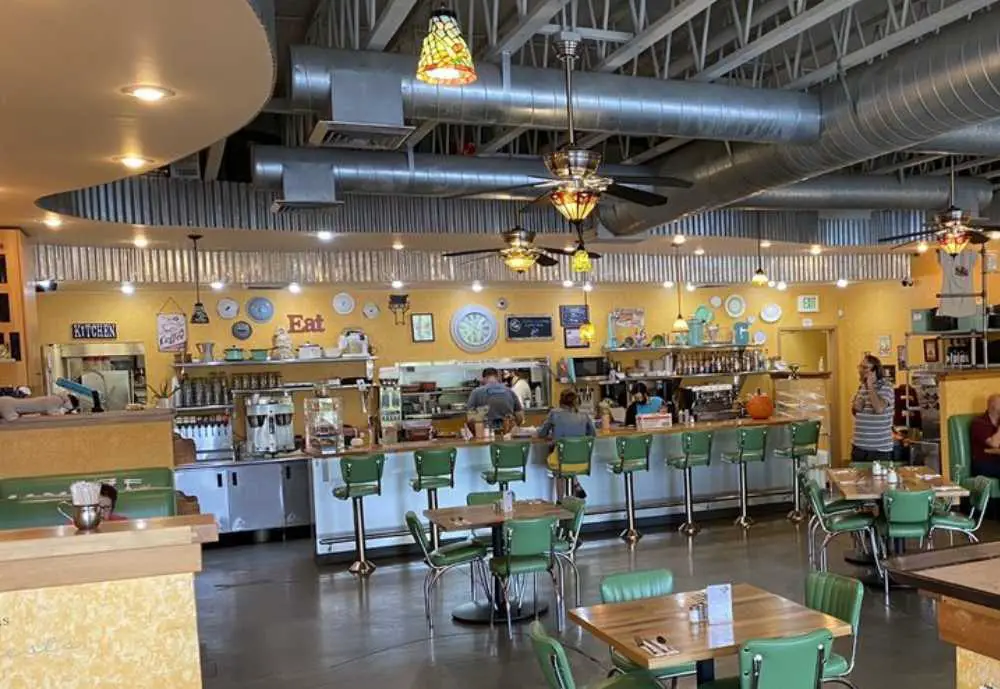 Menu: The Griddle Breakfast Menu
Top Review: "Highly recommend this brunch spot for locals and visitors alike! They do not take reservations so expect a longer wait on weekends. I was fortunate enough to stop by on a weekday morning and had the California Benedict and the Chilaquiles. Cali benny was very tasty and I loved that instead of the typical English muffin, it was served on a buttery grilled croissant. The Chilaquiles were also delicious, I especially liked the guac that came on the side. Also really loved the outdoor seating and convenient location/easy parking (and also accessible via the bike path)." – Kendall D.
404 E Parkcenter Blvd Ste 200 Boise, ID 83706, (208) 297-7615
Eddie's Restaurant
With two locations in the Boise area, Eddie's Restaurant and Eddie's Diner are beloved hangouts for hundreds of people, whether they're locals or just passing through.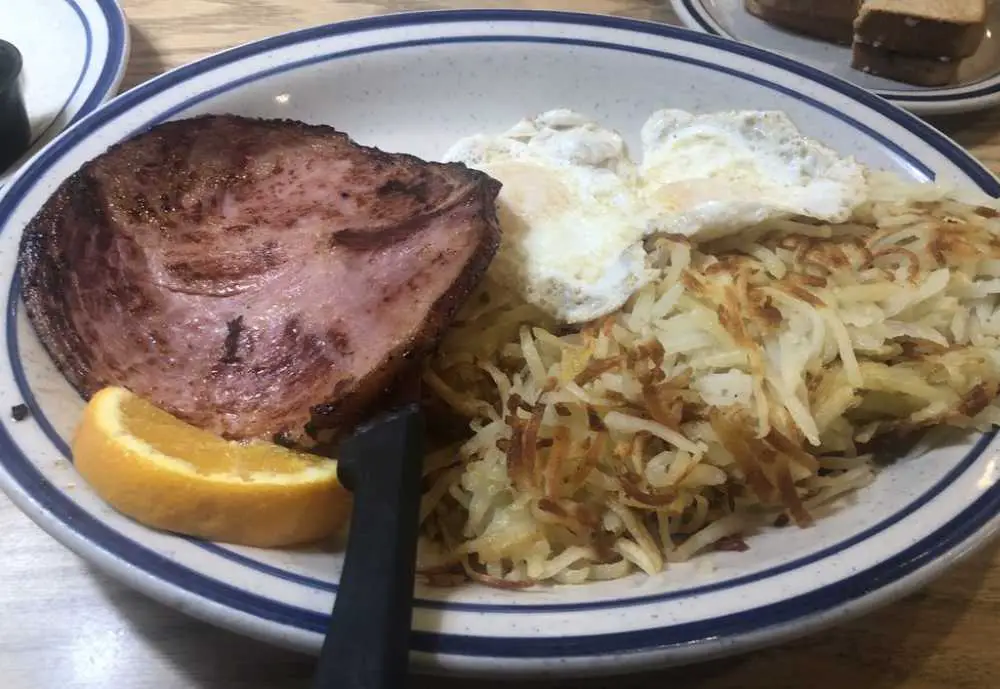 The 50's themed experience at Eddie's is a guaranteed trip back in time that our customers adore. As a family-owned business, Eddie's takes pride in offering great food, awesome customer service, and unbeatable prices.
The restaurant's decor features wall-to-wall memorabilia, adding to its classic family dining atmosphere. If you're looking for a unique dining experience, be sure to stop by Eddie's and give it a try for some of the best breakfast in Boise – you won't be disappointed.
Menu: Eddie's Menu
Top Review: "Great breakfast and lunch items.  Old style diner feel, a lot of locals dine here.  I loved the senior choices.  It is a place I stumbled upon while looking for lunch.  My waitress was patient and explained a couple of menu items.  I rarely find beef liver and onions topped with crispy bacon on menus.  The sides were delightful:  fresh sautéed veggies, potato option, I had a heaping of delicious mashed.  It came with soup or salad and a roll.   I was told and have now read that the clam chowder is delicious. Next time.  The atmosphere was calming and charming old school diner.  This was my first time and I definitely will return for the liver and onions.  The breakfast and lunch items are many.  I hope to try the  breakfast items soonest.  A hidden treasure.  I have lived here 22 years and I haven't heard anyone mention this place.  However, it enjoys some great reviews." – Macey P.
You might also enjoy these mouthwatering breakfast articles:
Boise Breakfast, Boise breakfast, best breakfast in Boise, best breakfast downtown boise, boise breakfast restaurants, downtown boise breakfast