Get ready for a mouthwatering adventure as we embark on a journey to uncover the best pizza spots in the heart of Virginia – Richmond!
From classic Neapolitan pies to innovative creations, we've scoured the city to find the top places to satisfy your pizza cravings. So grab a slice (or two) and join us as we explore the delicious world of Richmond's pizza scene.
Pupatella
Pupatella is fast becoming the number-one pizza place in Richmond, and you've got to come here and see why.
The pizzeria serves authentic Neapolitan-style wood-fired pizzas with fresh toppings and ingredients. They are made fresh to order, but that doesn't stop them from coming out quickly after your order.
The restaurant has a casual vibe with a beer, wine, and cocktail bar. Their recommended flavors are chorizo or Margherita pizza. Its some of the best pizza in Richmond, don't miss it!
Menu: Pupatella Menu
Top Review: "I've been trying to get here for a while because I heard it was the best pizza in Richmond. I'd say it was really good, probably not the best but definitely will recommend this brick oven pizza. Came in on a Saturday afternoon. There were a few people but not busy. The pizza oven looks so cool. I wonder if it takes long to get pizzas if they are busy because it's just the one oven. Maybe not because the pizzas we got came out real chick. We came in and placed our order at the counter. We sat ourselves and the staff brought the food and drinks to us at our table. We only got one drink but if we wanted another I guess we would have had to go back to the counter to place a separate order. Not really sure though. The staff was very friendly, the food came out quick and hot, and would return if in the area." – William V.
1 N Morris St Richmond, VA 23220, (804) 355-3135
Belmont Pizzeria
Belmont Pizzeria is another excellent choice to fill your pizza cravings. They have good portions and large pizza slices.
Their prices are affordable, and they've been complimented for having great service. Their cheese pizza racks up a lot of praise, and a pizzeria that can do a great cheese pizza is always a good sign.
They also have a good crust with a nice balance between the crunch and chew people look for. Recommendations include cheese pizza and supreme pizza.
Menu: Belmont Menu
Top Review: "The variety of toppings you can get here are no comparison for other pizza places in Richmond. Always busy with pickup orders but I always eat in! Pizza always comes out very delicious, fresh, and hot. My favorites are the spinach and potato pizzas! Highly recommend!" – Kam C.
602 N Belmont Ave Richmond, VA 23221, (804) 888-9861
Jo-Jo's Pizza
Jo-Jo's is a casual place where you can get a quick bite for lunch with pizza by the slice or come by for dinner for the whole pie.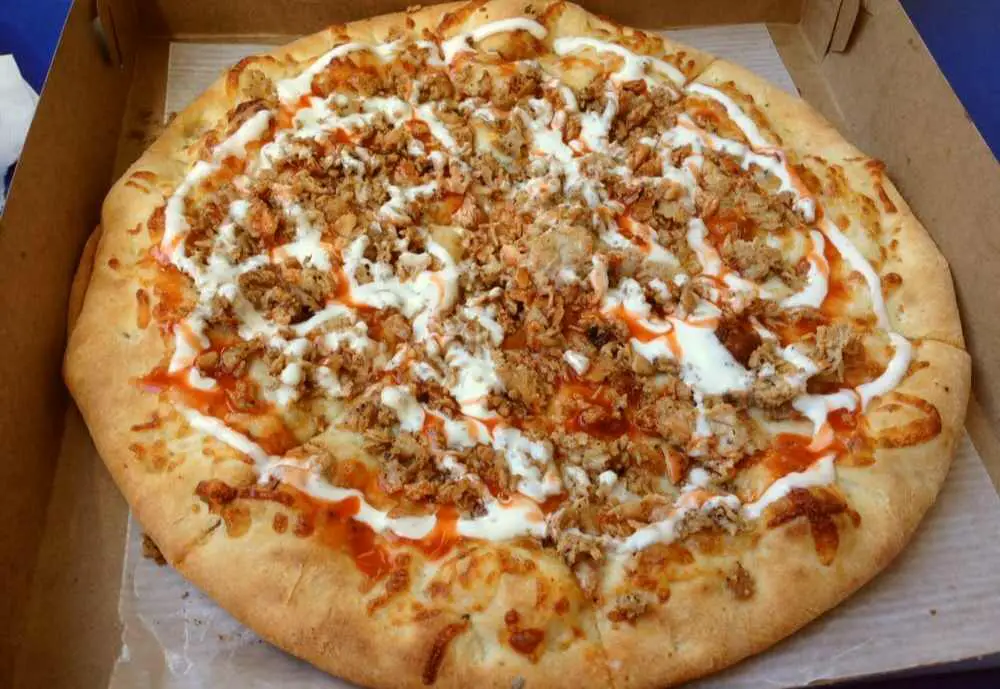 Their pizzas are New York-style, with the crust toeing the line between thick and thin. They have a lot of variety for pizza flavors, with favorites like buffalo chicken and tomato garlic reigning supreme.
You should also try their other menu items, like the calzones.
Menu: Jo-Jo's Menu
Top Review: "I stopped in for a few slices based on reviews on a recent visit to Richmond. First off, this place speaks to those of us who long for an honest NY style pie. Jo-Jo's does not disappoint. Tried cheese and pepperoni along with some amazing garlic knots. Their sauce really stands out. No surprise that the owner is a great hardworking guy from Brooklyn. Don't miss out on hitting this place up for some excellent pizza." – Richard V.
1201 E Main St Richmond, VA 23219, (804) 225-9600
Mary Angela's Pizzeria
Mary Angela's Pizzeria is a local favorite that's always been consistent regarding flavor and quality.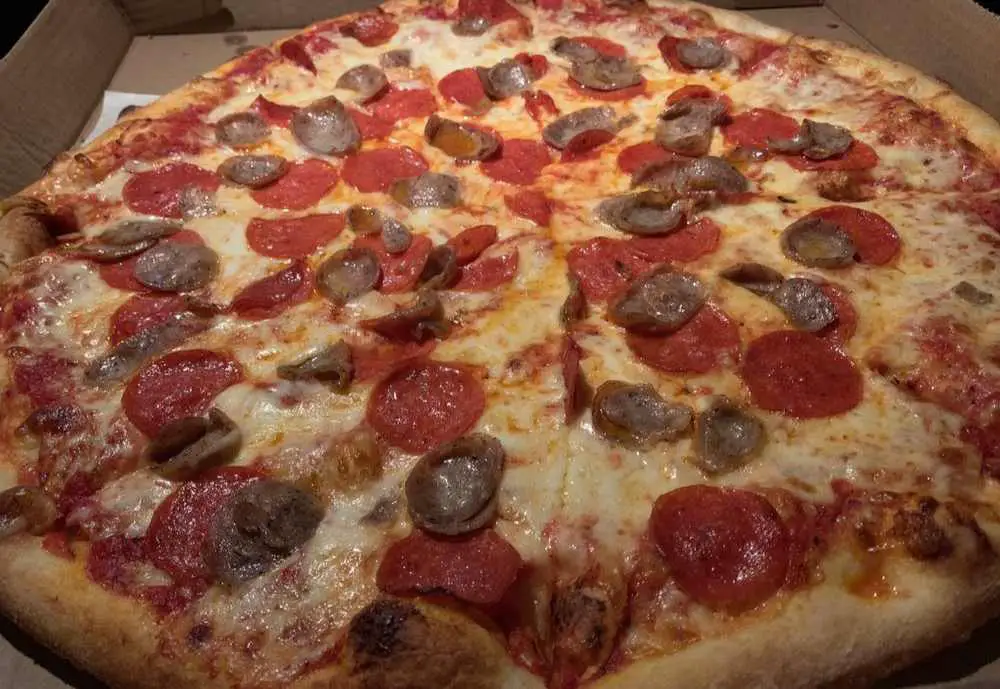 They have the friendliest service and always have fresh ingredients to serve you. You can get their pizzas by the slice, either in New York style or Sicilian style, whichever you prefer.
Try Mary Angela's special or eggplant parmesan pizza. They have other dishes that people say are also delicious.
Menu: Mary Angela's Menu
Top Review: "Mary Angela's has some of the very best pizza in town. The ingredients are always fresh. My favorites are the Mary Angela's Special with a variety of ingredients and the Eggplant Parmesan pizza, with fresh basil, which really adds to the flavor. The calamari appetizer is large and is cooked just right. The lasagna is delicious. The salads are generous. When I order the salad with chicken strips, it is enough for two good meals. When I order for delivery, they are pretty quick, which is great considering they are freshly made." – Rosemary W.
3345 W Cary St Richmond, VA 23221, (804) 353-2333
Bottoms Up
Bottoms Up is one of the most famous pizza spots and is considered to have some of the best pizzas in Richmond.
There have been mixed reviews about their service, but complaints about the food are few and far between.
They specialize in gourmet pizzas with lots of variety and unique flavor combinations. You can do a thick or thin crust, but you'll always get delicious toppings and a good amount of dough.
Some of the flavors you must try include the Bottoms Up loaded pizza, BBQ chicken, Chesapeake pizza, Karen combo, and Steven's favorite pizza.
Menu: Bottom's Up Menu
Top Review: "Loved the fun flavors and toppings of this pizza. The crust was fluffy and crispy all at the same time. We came in with 6 people and were seated right away for lunch on a weekday. The decor was cute all decked out for the holidays. We got a large crab pizza, large goat cheese and large custom with white sauce, chicken and Roma tomatoes. We had soooo many leftovers. Everything was delicious. The crab was a pleasant surprise as it wasn't fishy. loved the white sauce on it. Would definitely return if I'm back in the area!" – Justine D.
1700 Dock St Richmond, VA 23223, (804) 644-4400
You might also like drooling over these pizza articles:
pizza near me, pizza richmond, richmond pizza, best pizza in Richmond