Looking for the best burgers in Stockton? Look no further! We've scoured the city to bring you the top contenders for the title of "Best Burger in Stockton." From classic cheeseburgers to unique creations, we've got it all covered. Get ready for a delicious journey through Stockton's burger scene, and prepare to be amazed by the flavors and creativity that this city has to offer. Let's dig in!
Midnight at Burnie's Drive-up
Midnight at Burnie's Drive-up is a popular fast food restaurant known for its delicious burgers, hot dogs, fries, and desserts, which are perfect for satisfying late-night cravings.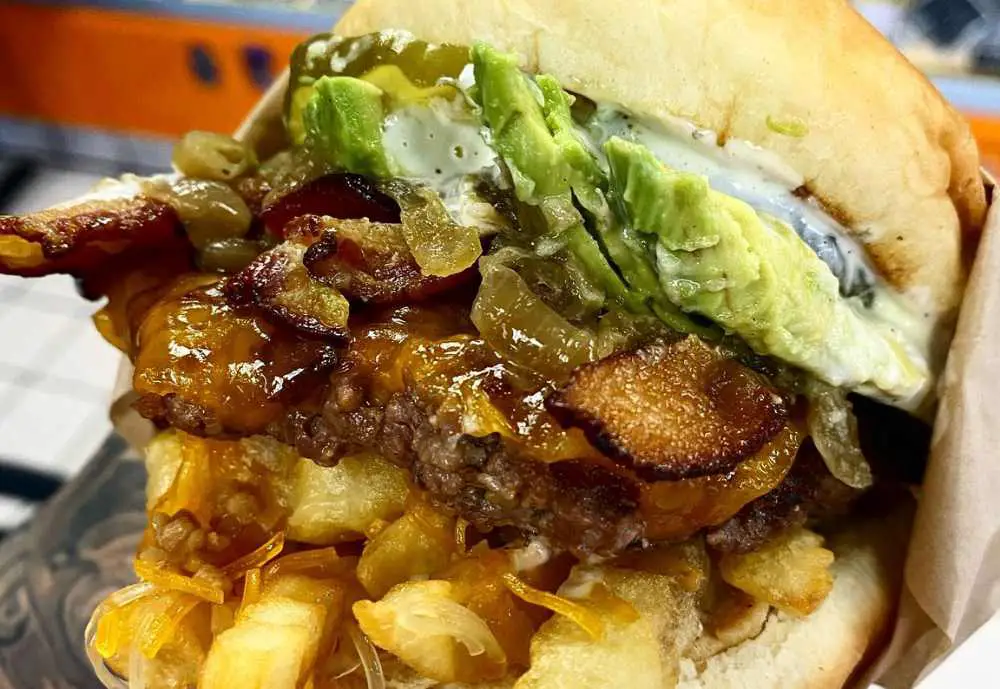 Customers have praised the hospitable staff and cool service, and the decor is absolutely taking in. Some menu items that have received particular praise include the breakfast fries and the shakes in yummy flavors.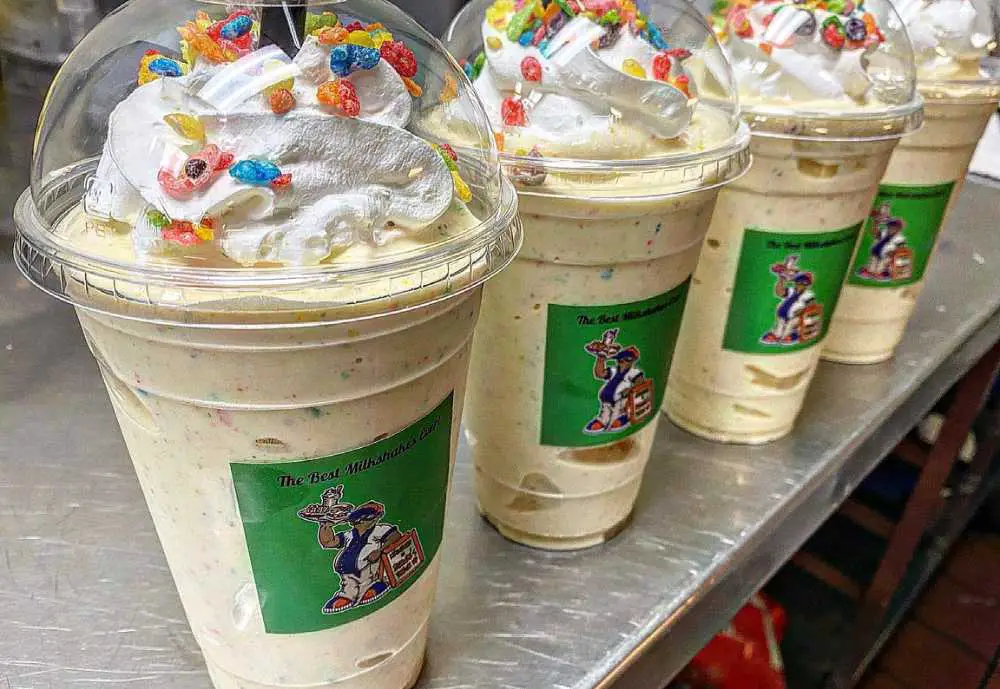 Go there for their incredible burgers, which are some of the best burgers in Stockton, but also go for the great vibes and experience!
Top Review: "Going to try & be as brutally honest as possible, this place is hands down the best burger spot in the area. The breakfast burger is perfection, & then you couple that with the Burnies fries? & they have hella good shakes? & they close late? & they usually have banger movies playing too. Can't recommend enough. The dudes working are mad chill & they got uno out for you. Top tier." – Joseph L.
3221 W Hammer Lane Stockton, CA 95209, (209) 952-0057
Fat City Brew & BBQ
If you're traveling to Stockton, California, be sure to check out Fat City Brew & BBQ. This popular restaurant is a must-visit for anyone looking for delicious pit-smoked classics and flavorful sides.
Make no mistake, the go to burger is the Pitmaster, if you are ready for a challenge!
Their mouth-watering brisket, juicy tri-tip, succulent smoked chicken, melt-in-your-mouth pulled pork, and juicy burgers are sure to satisfy any meat lover. The restaurant also offers a rotating selection of cold draft beers and a well-stocked fridge of local wines, making it the perfect place to relax and unwind after a long day of exploring.
And if you are investing in NFT's, you can purchase their own Fat City NFT!
Menu: Fat City Menu
Top Review: "I'm so glad I can across this little gem! Food is to die for the brisket salad was phenomenal. My fiancé had a sandwich also amazing and the fries are one of a kind hot & Crispy. All staff members are very friendly delivering 5 star service. Can't wait to stop by again soon." – Suleyma B.
1740 Pacific Ave Stockton, CA 95204, (209) 323-4920
Flip's Burgers
Flip's Burgers in Stockton is a no-frills mom and pop establishment that offers some of the best burgers in town. Their burgers are known for being very juicy and packed with flavor, making them a must-try for any burger lover.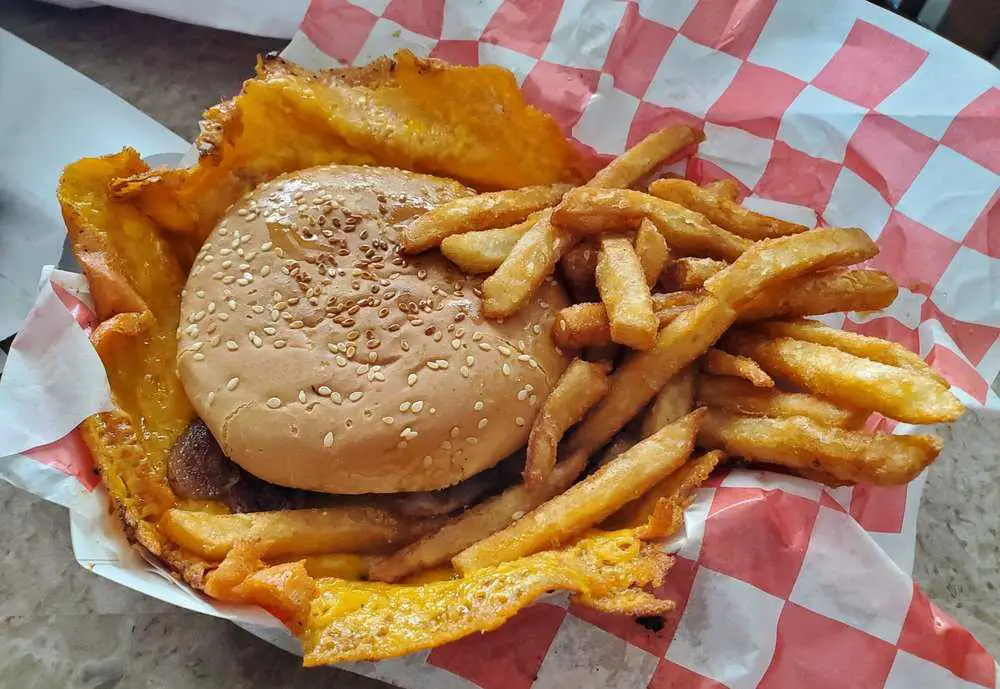 One of their signature items is the fried cheese skirt, which adds a substantial and delicious layer of cheese to any burger. Despite their quality, Flip's Burgers is an inexpensive option for those looking for a tasty meal that won't break the bank. If you're in the Stockton area, make sure to try out Flip's Burgers for one of the best burgers you can find in Stockton!
Menu: Flip's Burgers Menu
Top Review: "This is my favorite place to go when I'm in the area visiting our family. My daughter loves the ice cream and nuggets! I can't get enough of their burgers. Great quality and amazing prices. The staff is super friendly and truly care about the food they serve." – Steve G.
2503 Waterloo Rd Stockton, CA 95205, (209) 943-5477
Squeeze Burger & Brew
Squeeze Burgers & Brew, located in Stockton, California, is a popular American burger joint known for its classic burgers, sandwiches, sliders, tacos, and more. They offer amazing cheese skirts (Just like Flip's above), a crispy ring of grilled cheese over the burger, to give it an extra boost of deliciousness.
Customers can also opt for a mini skirt for a little less cheese. Featured in Diners, Drive-Ins and Dives, Squeeze Burger & Brew is a laidback, family-friendly restaurant that offers a selection of over 22 beers on draft. They strive to provide their customers with a comfortable and relaxed atmosphere. Some of the best burgers in Stockton, hands down. GO.
Menu: Squeeze Burger Menu (scroll down)
Top Review: "I've been here a handful of times and never been disappointed. They're known for the cheese skirt on the burger and it really is something to behold.  A massive amount of pan fried cheese surrounding your patty. How to eat it? Honestly, I just rip off pieces and it as a snack while I eat the burger. The 1/3 lb burger is a good size, juicy, and well-seasoned. The toppings are pretty standard but last time I went I got the mushroom burger and it came with a generous amount. I'd definitely do it again." –
856 Benjamin Holt Dr Stockton, CA 95207, (209) 473-2222
MiBurgers
MiBurgers is a popular burger spot located at 4027 E Morada Ln, Stockton, CA 95212. They offer a variety of burgers, including the popular Greek Lamb burger, which can be ordered online for pickup or delivery.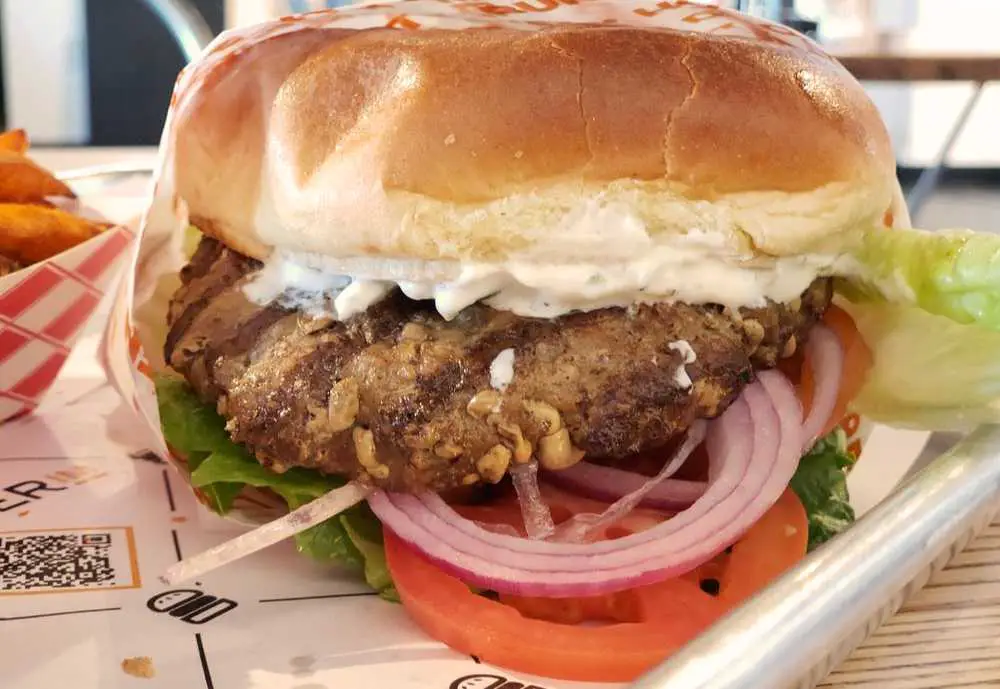 Their menu also features other items such as chicken sandwiches, fries, and salads. Customers have praised the friendly staff and convenient location off the freeway.
Menu: MiBurgers Menu
Top Review: "Excellent burgers! Wow! Both my wife and I had the Classic burgers and enjoyed them!  Get the tots instead of fries to add a little more to your meal!  Service was excellent with a smile and conversation from the owner.  Stop in, you will find Mi Burgers a fantastic choice." –
4027 E Morada Ln Stockton, CA 95212, (209) 751-4019
If you're a burger enthusiast in Stockton, California, you're in luck. The city offers a diverse range of burger joints, each with its unique take on this classic American dish. Whether you prefer a classic burger with lettuce, tomatoes, and onions or something more adventurous, like a burger topped with avocado or jalapenos, you're sure to find a burger joint that suits your taste buds. From fast-food chains to local diners, Stockton has something for everyone. So, if you're in the mood for a juicy burger, head out and explore the city's vibrant burger scene.
You might also like these articles:
Best burgers in stockton, burgers in stockton ca, burgers near me, burgers stockton, miburgers, squeeze burgers, fat city