Looking for the best burgers in Long Beach? Strap in!
Long Beach, California, is known not only for its stunning coastline and vibrant arts scene but also for its diverse culinary offerings. When it comes to satisfying your hunger, nothing beats sinking your teeth into a delicious burger. 
Long Beach has plenty of burger joints that offer their unique take on this classic American dish. From juicy patties and gourmet toppings to vegan and vegetarian options, Long Beach's burger scene has something for everyone. Whether you're a local or just visiting, these are the best burgers in Long Beach that you don't want to miss.
Louis Burger III
Louis Burger III is a beloved local spot known for its consistently delicious food. They offer a variety of burgers, breakfast items, and brunch options.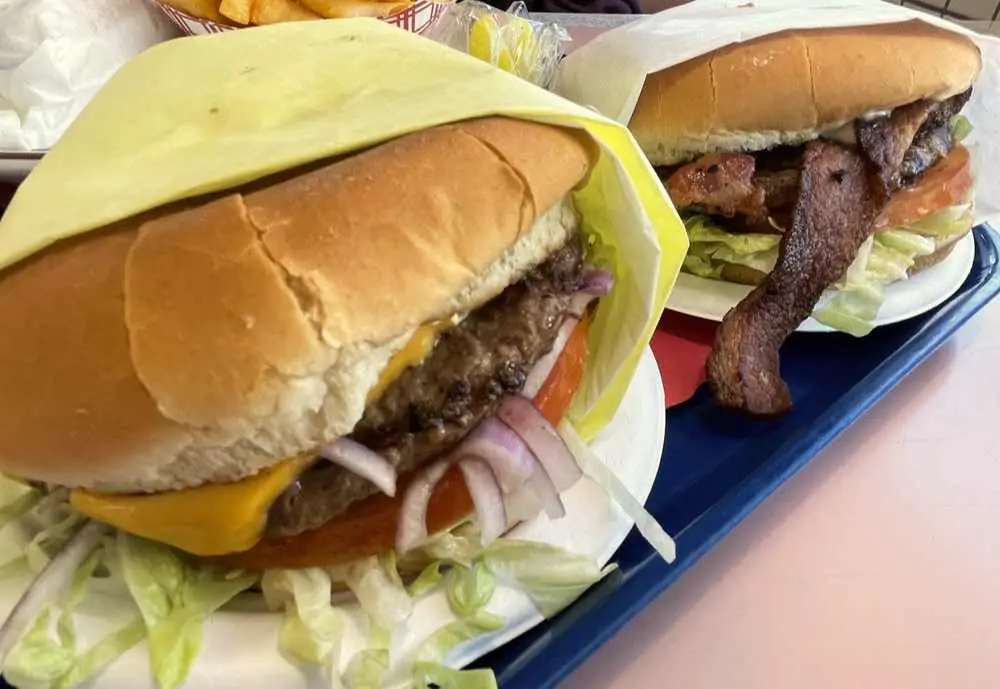 Their extensive menu is available any time of day, and they're open until 1 am. You can enjoy the spot's vintage aesthetic, while you savor a simple, no-frills burger. The staff is known for being hospitable and truly makes a wonderful experience. 
Their most popular burgers include the junior cheeseburger, colossal burger, turkey burger, and Western bacon burger. Their chili cheese fries are a great complement to any of their burgers.
Menu: Louise Burger III
Top Review: "Friendly staff Fernanda always greets with a smile and always gives the best customer service ! The cook Samuel I believe is his name is always so cheerful and has the best smile that's always makes me feel so welcome ! Also the food is amazing here !! Definitely on repeat" – Draya M.
MVP's Grill & Patio
MVP's Grill & Patio is an authentic local spot that has been an institution in Long Beach since the 80s. Their burgers are inspired by MVP athletes and legends like Shaq and Michael Jordan. They offer sandwiches, burgers, vegetarian options, and salads.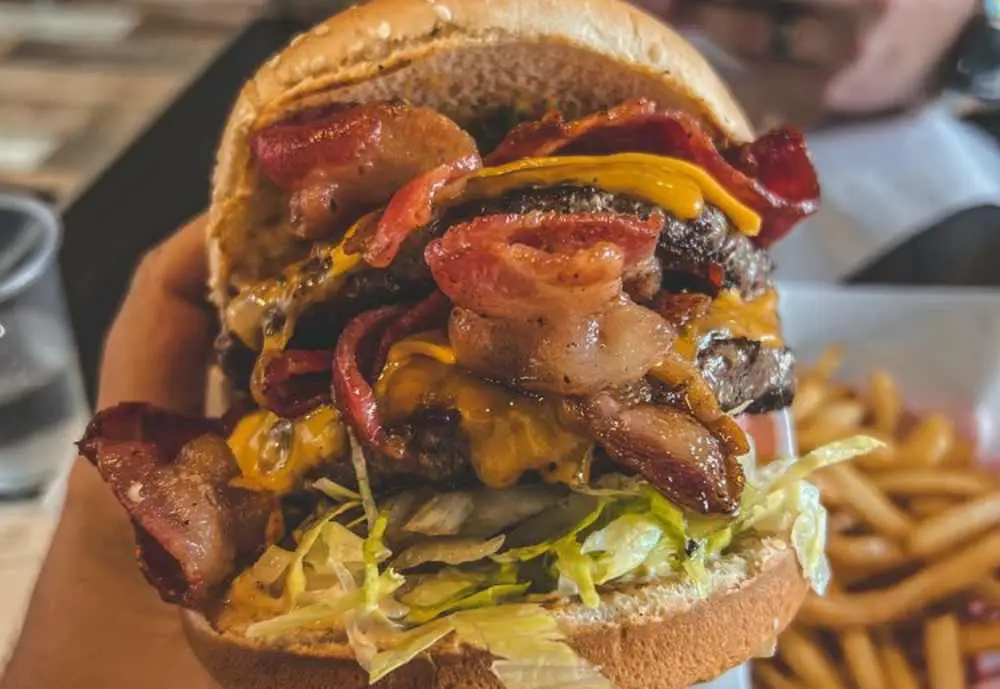 Burger faves include the George Foreman III burger, George Foreman V burger, Mike Tyson burger, and the Shaq burger. And no visit to MVP's is complete without an order of their famous Cajun fries. 
In addition to their big burgers, they have an outdoor patio where you can order and have your food delivered to the next-door bar. The family-owned business is known for its incredibly friendly service and accommodating staff that caters to dietary restrictions.
Menu: MVP's Grill & Patio
Top Review: "Being in the restaurant industry for 10 years let me just start by saying whoever owns this place , you can sure taste the passion in there food and there service. Living in a different county and hearing about how good this place is, I just had to try it and it didn't disappoint.  10-10." – Rick R.
Simmzy's
Simmzy's is a local pub that offers excellent food, craft beer, and specialty wines. They have grown popular over the years and have multiple locations in the city. 
Aside from burgers, their food includes wings, tacos, salads, sandwiches, and fries. They have rotating beers on tap. It's a good spot for any occasion as it's kid-friendly, can be a date spot, and is a local favorite. They're pretty popular, so it can get crowded, but previous visitors have commended their friendly service even in the middle of peak hours!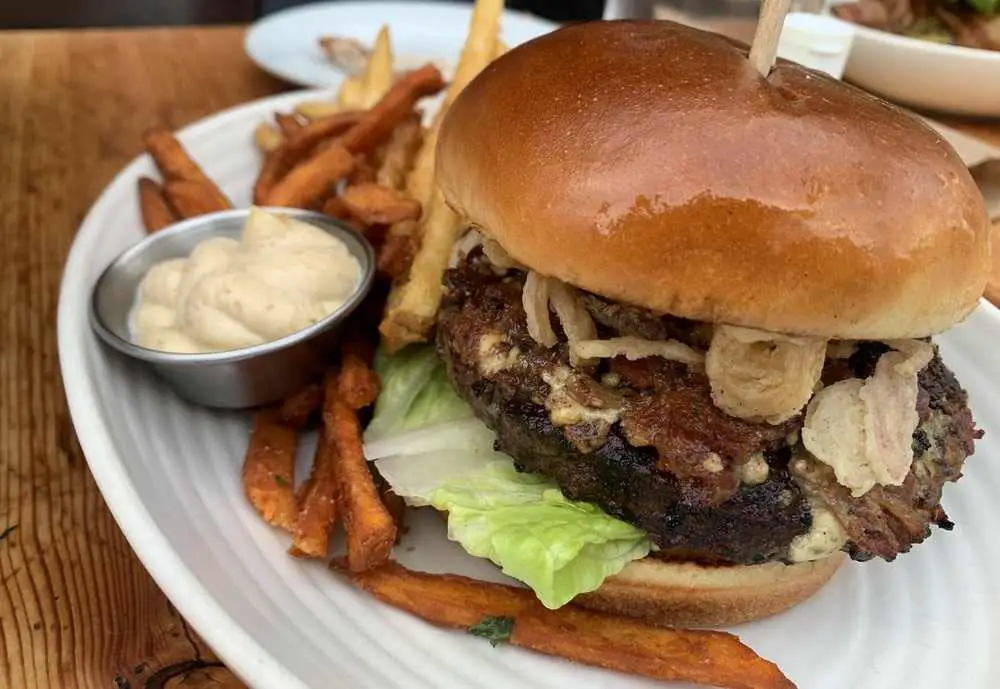 Their top-quality burgers are perfectly paired with their craft beers. Try their blue cheese haystack fries, bacon blue deluxe burger, and the California chicken sandwich. 
Menu: Simmzy's Menu
Top Review: "Our favorite item on the menu is the billionaire burger. The quality of everything on that burger is divine. I tend to upgrade my side to garlic fries or half garlic fries half sweet potato fries. The 15 min wings are tasty and meaty but I don't get the hype. They tend to have a nice variety of beers, wine and tropical beachy cocktails. Service is always on par but we enjoy sitting up at the bar when we have the chance." – Chanel L.
Nice Burger
Nice Burger is a must-visit spot in Long Beach, California for burger lovers, especially vegans! Their menu offers 100% vegan charbroiled burgers that are juicy, delicious, and guilt-free.
If you're not a vegan, don't worry, they also have options for you. Although the service might not be the best, the breakfast burrito is a must-try and is freshly made, hot, and so flavorful. Nice Burger is also listed as one of the best burger spots in Long Beach on both Yelp and Tripadvisor. So, whether you're a vegan or not, Nice Burger is definitely worth a visit!
Menu: Nice Burger Menu
Top Review: "I did not expect a vegan burger to taste this good.  I guess I had low expectations based on my previous experience with veggie burgers, but this is not your grandfather's veggie burger. The variety is astounding too.  I am already planning my return to try something different." – Leslie Y.
Golden Eagle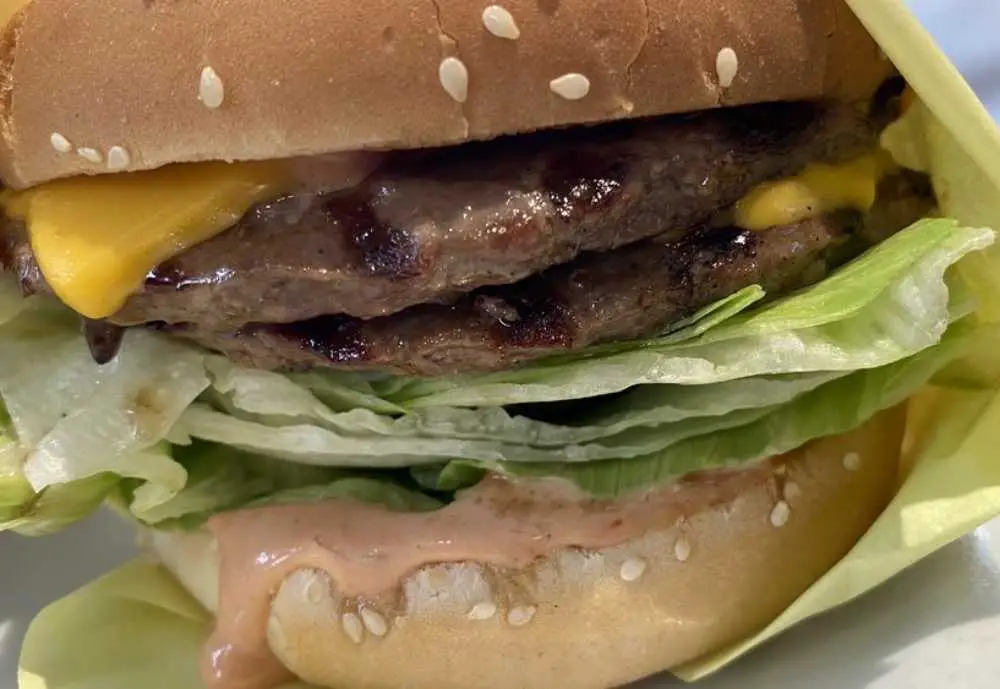 Menu: Golden Eagle Menu
Top Review: "This is the quintessential CA burger spot.  Variety of burgers and sandwiches.  All day breakfast.  Very friendly staff and owners that make you feel welcomed.  Never had a bad meal here. We order breakfast burritos for our staff often.  And there are never any leftovers." – Sara D.
Golden Burger
Golden Burger offers classic American burgers with lettuce, tomato, thousand islands, and a sizable portion. It's a little more expensive than your average burger, but so many locals still return because it's just that good.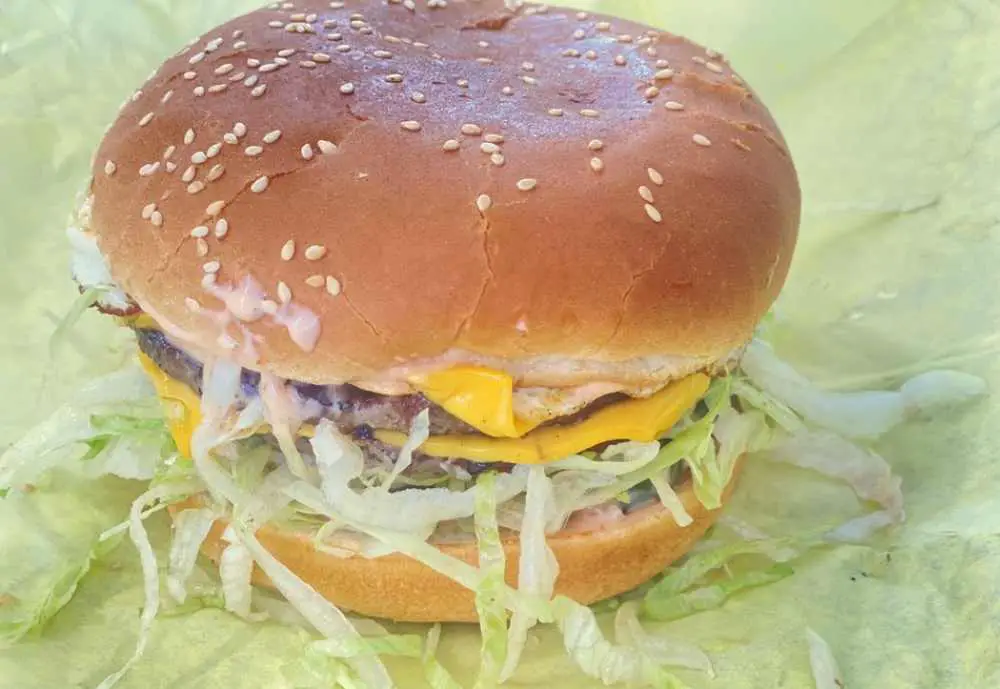 Burgers are made to order, so it comes out hot and fresh. There can be a wait, but it's worth it. Their fries are great vehicles for their delicious burgers, and their chili cheese fries are top-tier and come with pastrami, bacon, and jalapeños. It's an essential part of the Long Beach experience.
Ellie's
Ellie's is a southern Italian restaurant known for its juicy and flavorful burgers that are great for brunch or if you feel a little fancier. You can pair it with either wine or beer for a great day.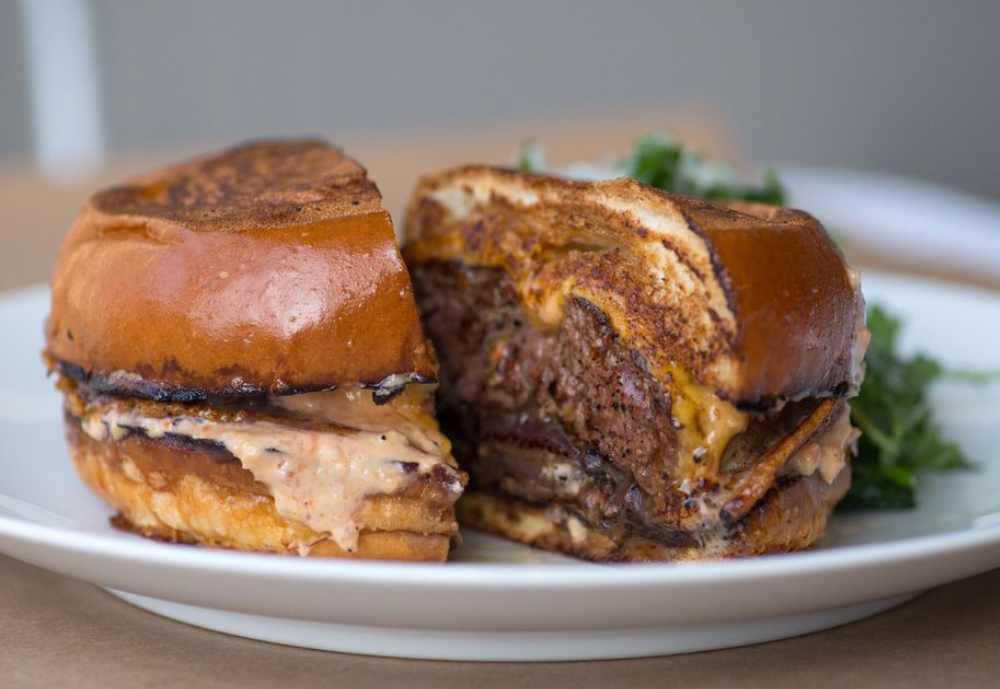 They also offer shrimp and melon salad, roasted cauliflower, short rib, and fresh plates of pasta made daily with seasonal ingredients. Their signature Ellie's burger has two thin patties with aged cheddar, pickles, and a secret sauce making for a perfect burger.
Menu: Ellie's Menu
Top Review: "This place was amazing!! The burger literally melts in your mouth. Great atmosphere and a fun place to have exceptional food! Can't wait to go back!" – Amanda L.
Conclusion
Long Beach, CA, has no shortage of delicious burger joints, each with its twist on this classic American dish. Whether you're in the mood for a juicy beef patty or a plant-based burger, you'll find something to satisfy your taste buds in this city. So, next time you're in Long Beach and craving a burger, check out one of these best burgers in Long Beach. With mouth-watering burgers and a welcoming atmosphere, you're sure to have a memorable dining experience.