No, San Antonio is not traditionally known for being a strong Italian or pizza town. Tex-Mex rules the roost around here, and with very good reason, it's freaking amazing here.
But the pizza scene is continually getting better. There are new spots that are making noise, and there are some hidden gems that don't get a lot of fanfare, but absolutely deserve it.
So, the pizza journey begins, at the time of this writing, there are only two restaurants that I've visited for this article. Many, many more will be sure to follow. So stick along for the ride, and by all means, leave comments and suggestions in the comment box below! Let's go!
Sorrento
If you are looking for an authentic Italian experience, Sorrento's in Alamo Heights might be the main card in San Antonio.
And let's get this out of the way first, this is a spectacular spot for a date night. It's very cozy and romantic.
And if you are one of the cool kids, take the entrance in the back and then take in the wine laden corridor that leads into the main dining area. It's fun.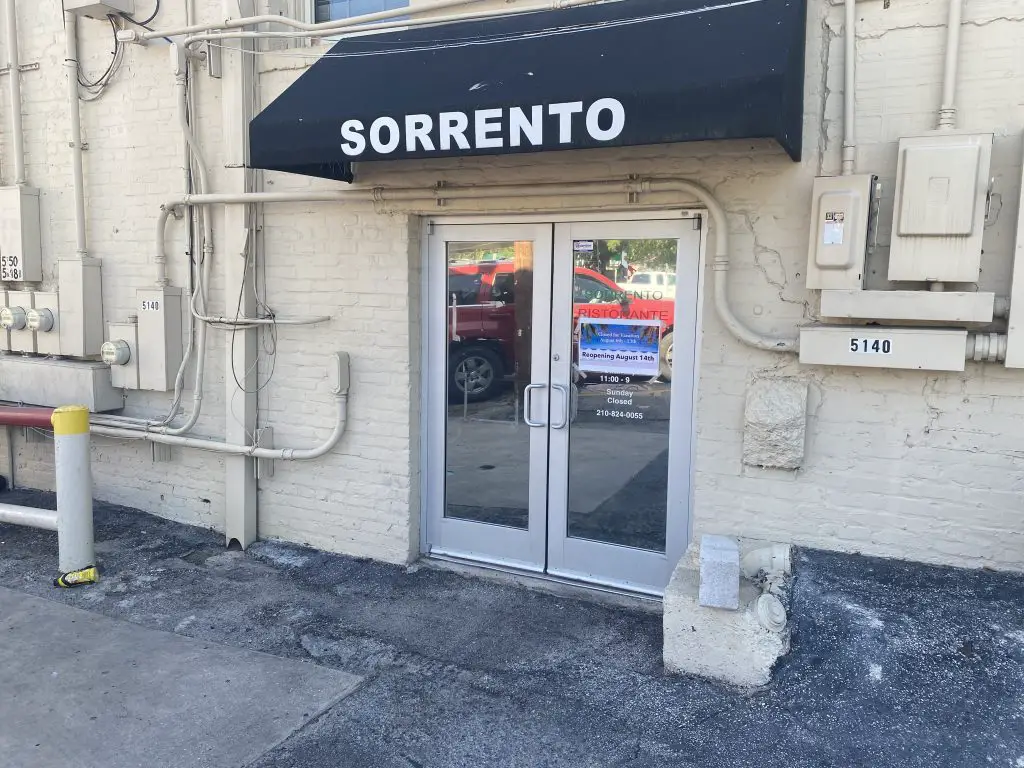 Before we get to their pizza, which was very good, take note that they have an extensive wine on display lining the entrance corridor. Very nice touch!
The pizza is simply outstanding here, let's get right to the point.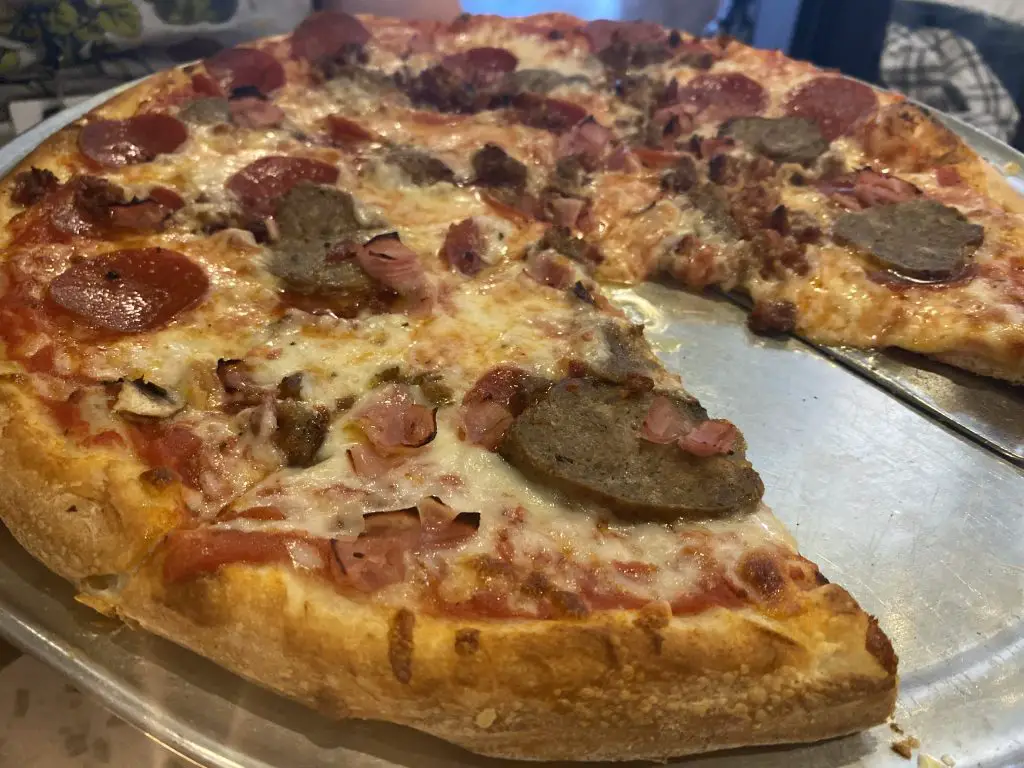 They were very well put together and so flavorful. The dough was high quality and delicious. And filling! I could only eat two slices of the meat lovers, and my cousin could only eat two slices of the Sorrento special, and he is a big guy!
So, you will definitely be taking pizza home with you. For that reason, the value is really great here.
I cannot wait to go back and try their other offerings, and will update this post as I do with more pictures!
Luciano's – North Star Mall
Luciano's first came across my radar when my son brought home an entire leftover veggie pizza from a function at UIW – which they also have a location there also. It looked fantastic, but when I heated a slice on a pan for a few minutes, it was simply out of this world.
But yesterday, my younger son and I stopped by Luciano at North Star Mall. The setup is very simple.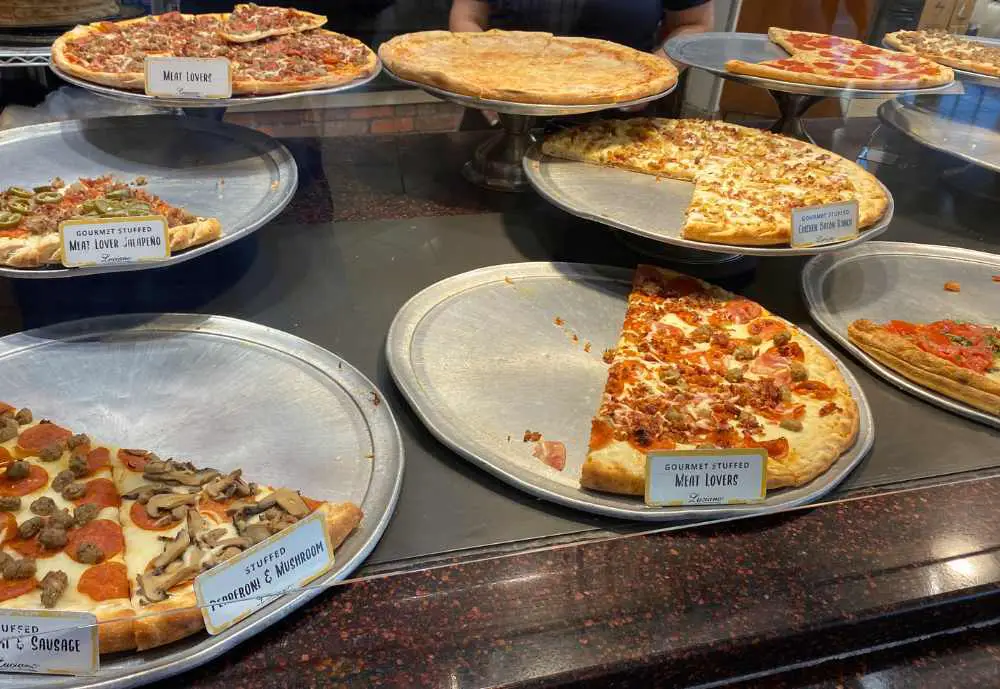 You order anything in the display case, and then they stick it in the oven for a few minutes so it comes out piping hot.
This is similar to how the Italian restaurants in the northeast operate, and I think it works really well.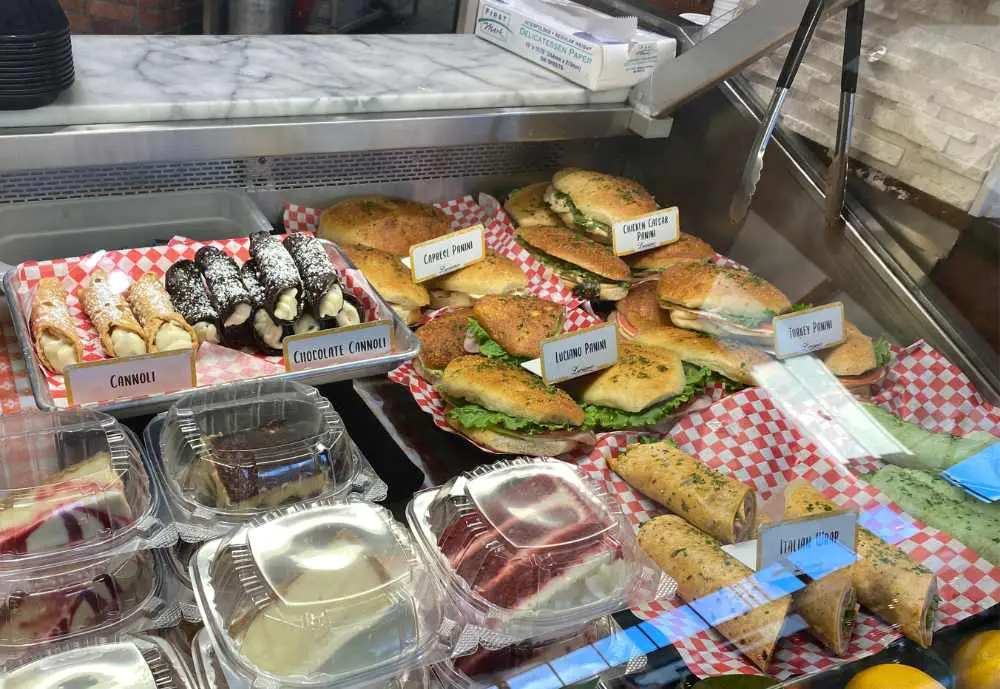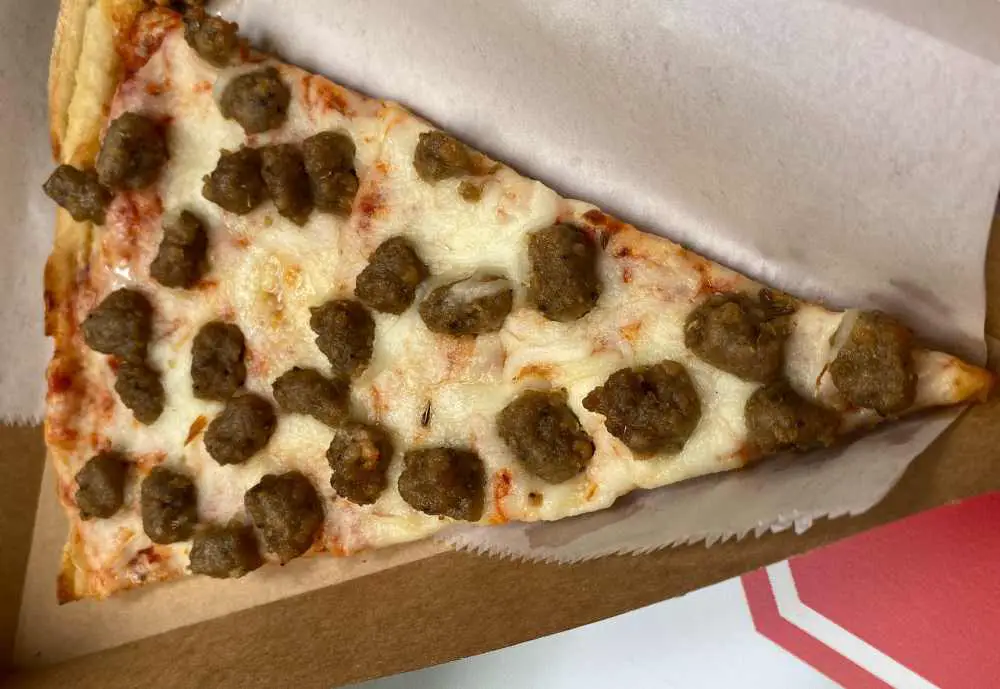 So that's all for now, but stay tuned as I will be adding pictures and my thoughts from these pizza spots soon: Maars Pizza, Julian's, Mattenga's, Dominos (Just kidding!), Capo's Pizzeria, Stout Pizza, Florio's, and many many more in coming days and weeks.
Until then, arrivederci!!