Looking for the best pizza in Flagstaff? Then welcome, pizza lovers! Journey with us on a tantalizing tour of Flagstaff, Arizona, a hidden haven of doughy delight. Forget the Grand Canyon; this slice of the world is gaining fame for its incredible pizza pies. Nestled amongst its stunning landscapes, Flagstaff houses a spectacular variety of pizzerias that will tease your taste buds and make your heart sing with joy. So here are the best
Fat Olives
First up is Fat Olives. Fat Olives boasts of an oven that was handcrafted in Italy by the Valoriani family. The restaurant prides itself on making handmade mozzarella and burratta every day.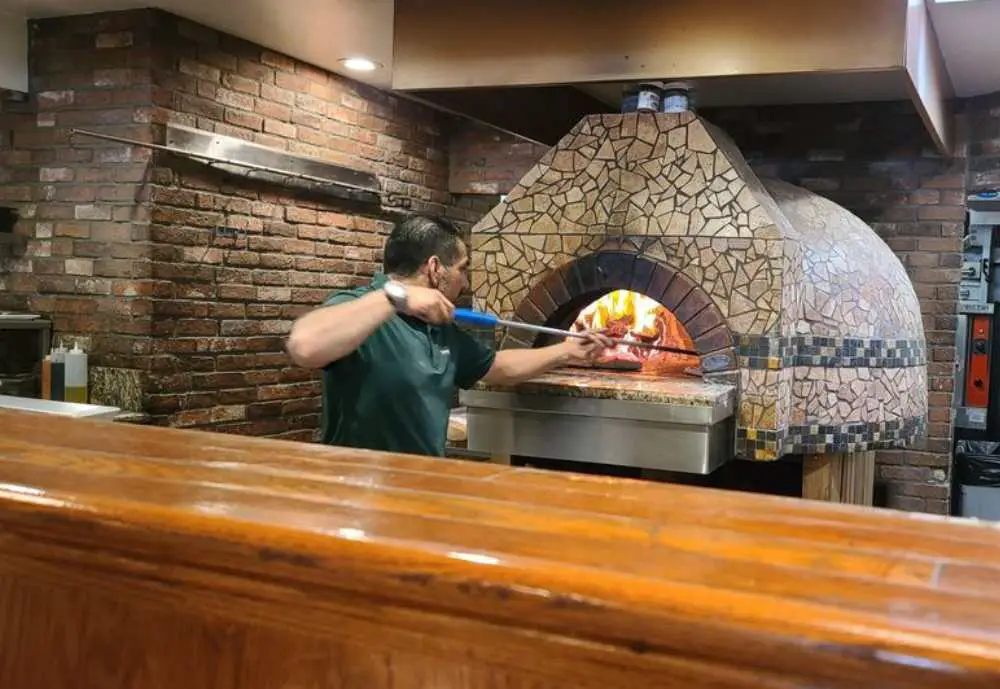 The tomato sauce used in their dishes is made with crushed San Marzano tomatoes, while they import and use only "00" Caputo flour.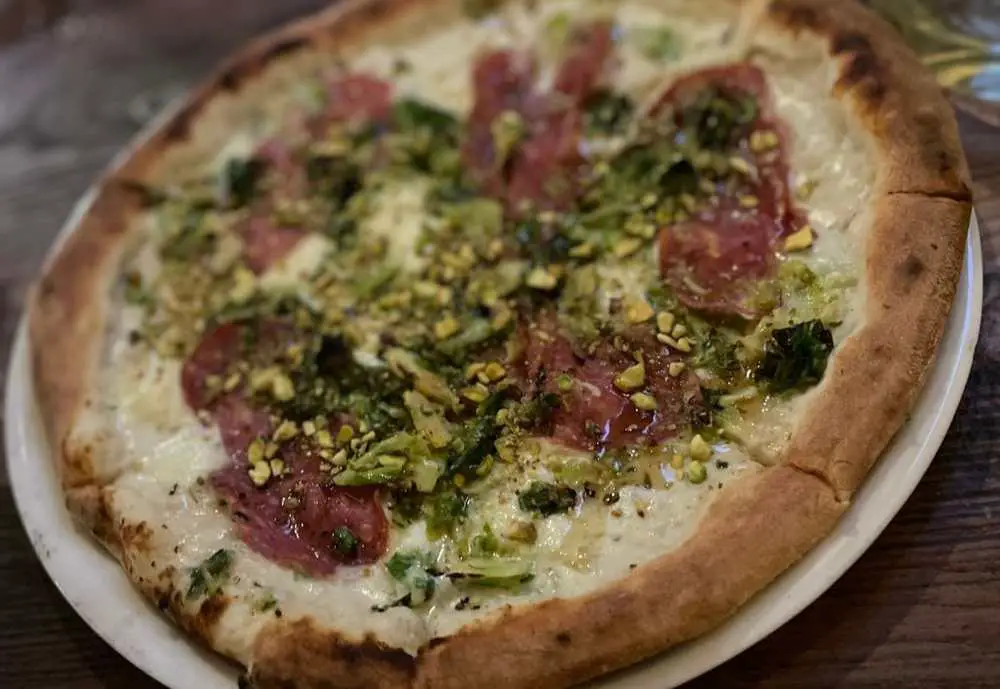 Fat Olives adheres to age-old principles and procedures to provide a true Neapolitan pizza experience. The benches and bar tops are built with 100-year-old timbers reclaimed from the Furniture Barn, adding to the restaurant's rustic charm. It's a fantastic spot for pizza and Italian and easily one of the best places to get amazing pizza in Flagstaff.
Menu: Fat Olives Menu
Top Review: "Favorite pizza joint in town.  Love the Calabrian dolce pizza! Wood fired to perfection.  Good crust. Good atmosphere sometimes the patio is open too! Service is good but the wood fired pizza really takes the stars!" – Katie G.
Pizzacleta
If you're in Flagstaff, Arizona and craving a delicious pizza, Pizzicletta is the place to be! Established in 2011 by Caleb Schiff, the restaurant's name is a play on words from the Italian word for bicycle, which Schiff discovered during a bike tour across Italy.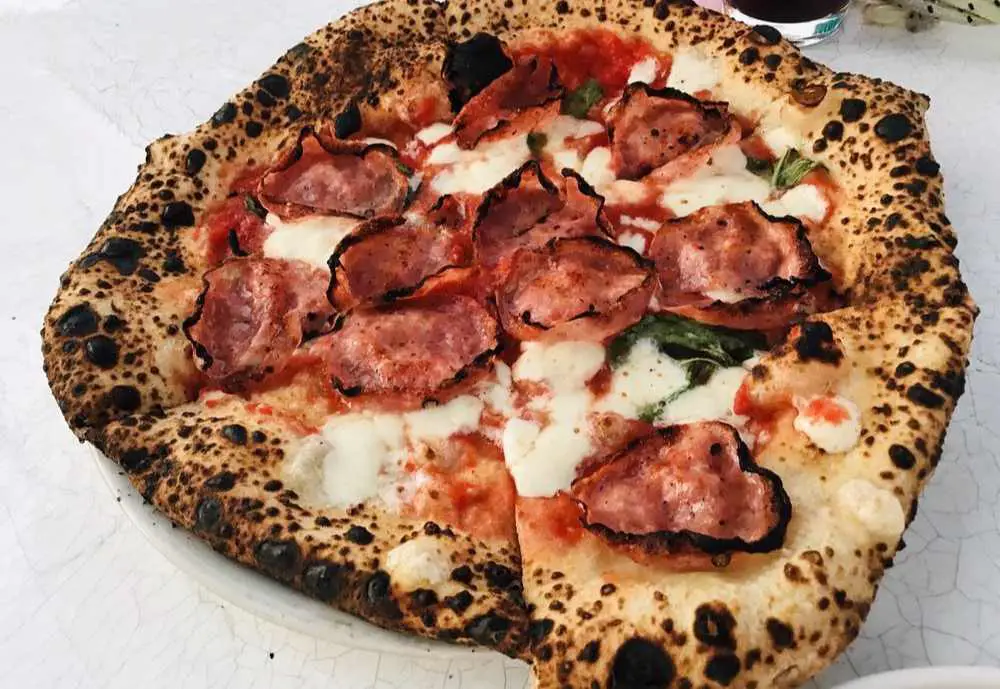 The restaurant uses a wood-fired oven to create their mouthwatering Neapolitan-style pizzas, which are made with fresh ingredients and cooked to perfection. The staff is super knowledgeable and friendly, making you feel right at home.
Once inside, you'll 100% feel like you've been transported to Italy with the cozy, intimate atmosphere and authentic Italian pizzas. Don't miss out on the chance to taste some of the best pizza in Flagstaff at Pizzicletta!
Menu: Pizzacleta Menu
Top Review: "Let's get one thing straight: I love this place more than I will love my first born child. I have been all over Italy, the east coast, and anywhere else people claim good pizza exists. Pizzicletta is the best pizza on planet earth. There are two types of people in the world. The people who admit Pizzicletta is the best pizza of all time, and liars." – Jackson M.
NiMarco's Pizza
NiMarco's Pizza has been a Flagstaff favorite since 1979. Their commitment to using the freshest and best-tasting ingredients is evident in their homemade dough and sauce, and specially ordered and grated fresh cheese.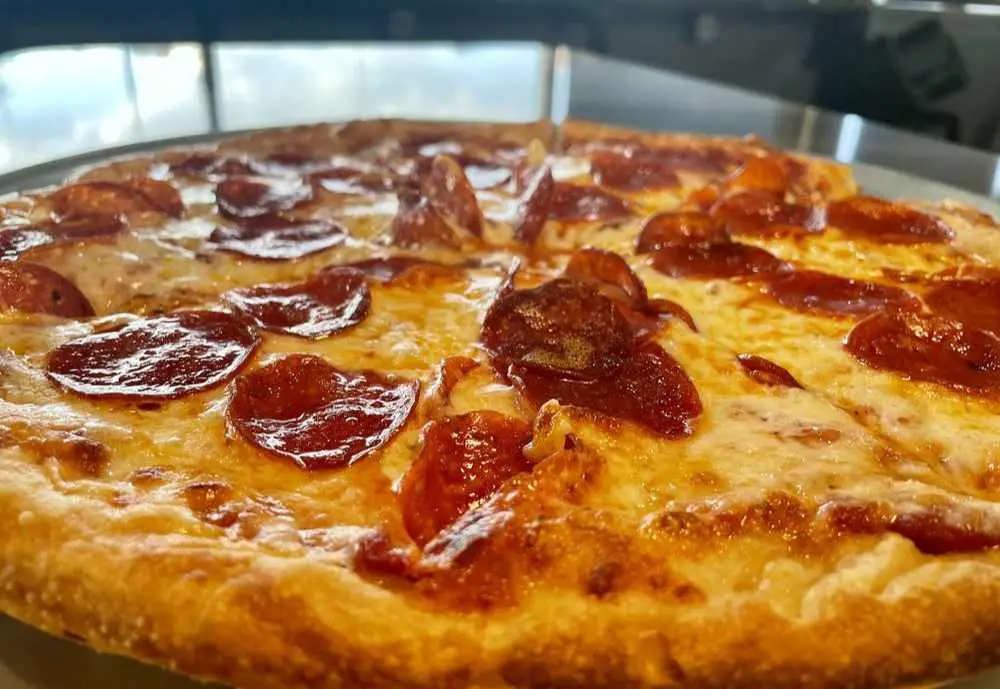 They have three locations in Flagstaff, making it easy to enjoy their delicious pizza no matter where you are in town. The owners are NAU alumni and Flagstaff residents. They are very hands-on and love Flagstaff. Supporting local business never tasted so good! Try them out for some of the best pizza in Flagstaff, you will not regret.
Menu: NiMarco's Menu
Top Review: "Great pizza & wings in Flagstaff. Friendly staff & service. Clean spot. Plenty of drinks. Awesome view of the peaks thru the giant windows." – Monica R.
Fratelli Pizza
Another hot spot for some of the best pizza in Flagstaff is Fratelli's Pizza. They offer hand-tossed pies made with only the finest ingredients, including Wisconsin Whole-Milk Mozzarella and housemade dough and sauces.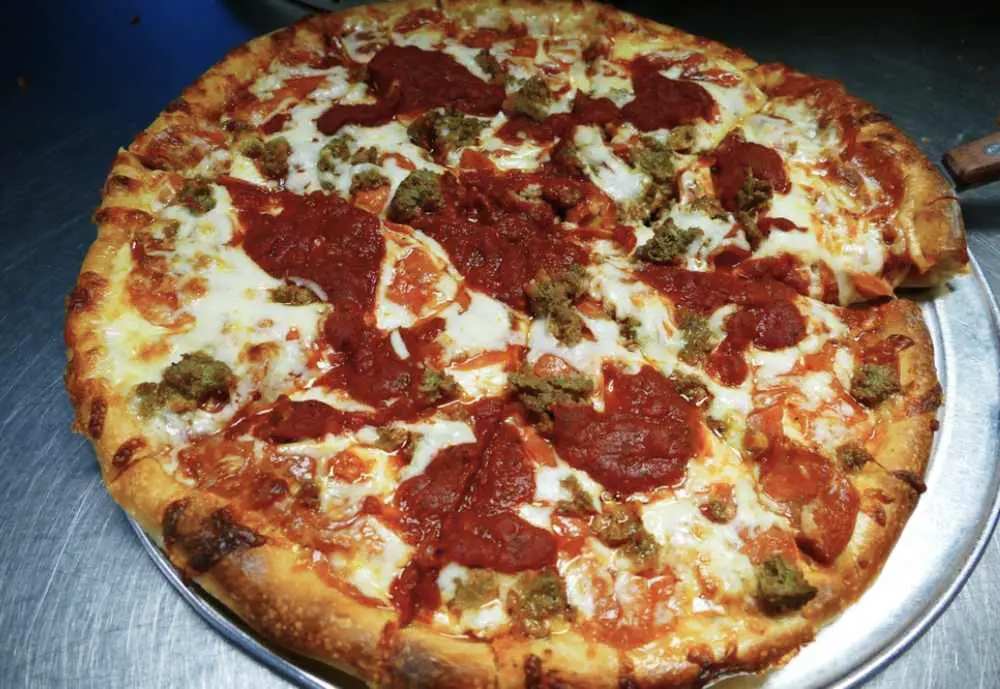 Their Specialty Pizzas are the talk of Flagstaff, with the Pesto Cashew and Route 66 BBQ pizza being local favorites. And if you're in the mood for something a little different, their Calzones are stuffed with up to four toppings and are usually enough to provide you with two meals. Sundays at Fratelli's are a blast, with NFL Sunday Ticket and Slice and Beer Specials all day long.
Menu: Fratelli's Menu
Top Review: "Stopped here on our drive across country. Wanted to find a nice shaded spot to have lunch with our pups. Breadsticks were light and fluffy and not loaded in a bunch of grease. Their ranch is made in house, so if you're a ranch fan like me make sure to grab some. Their hippie favorite pizza was so delicious, got a large and they were good sized slices. The girl who brought out our pizza saw we had dogs and brought a bowl of water and 2 dog treats for them which was very thoughtful. We didn't even have to ask! Glad we found this spot, it definitely hit all the spots!" – Tiffany Q.
Your Pie
In the bustling pizza scene of Flagstaff, Arizona, Your Pie is an establishment that stands out with its dedication to serving delicious, artisan-style pizzas. This spacious restaurant crafts pizzas that are consistently delectable, winning the hearts of locals and visitors alike.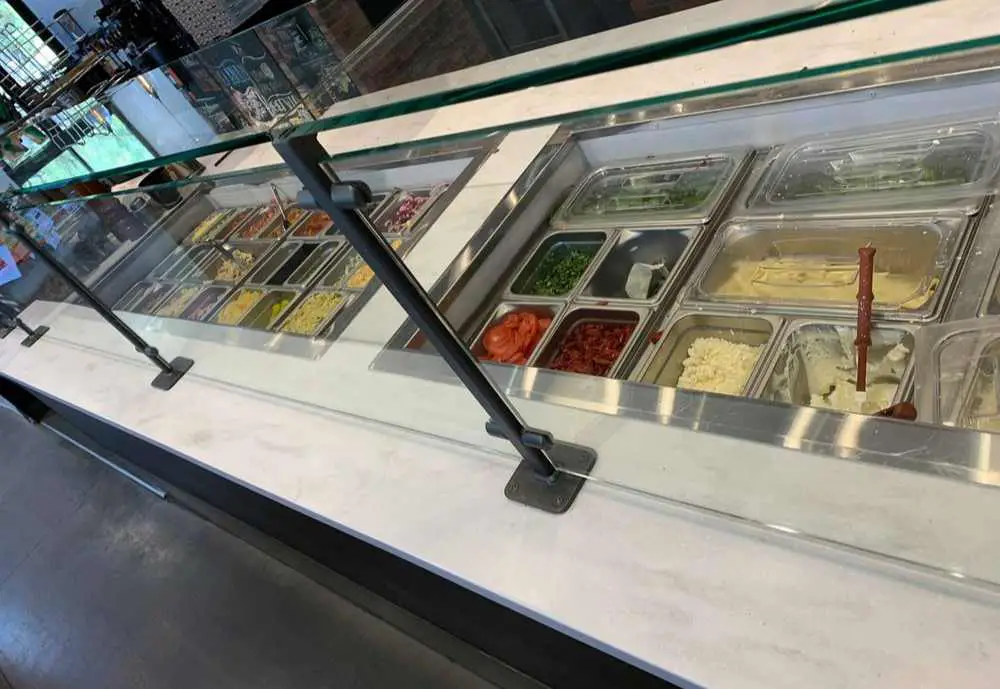 One unique aspect that sets Your Pie apart from its competitors is their customizability. Just like Mod's Pizza, they offer an option to make your own pizza, inviting customers to get creative with their choices and create a pizza that's perfectly tailored to their palate.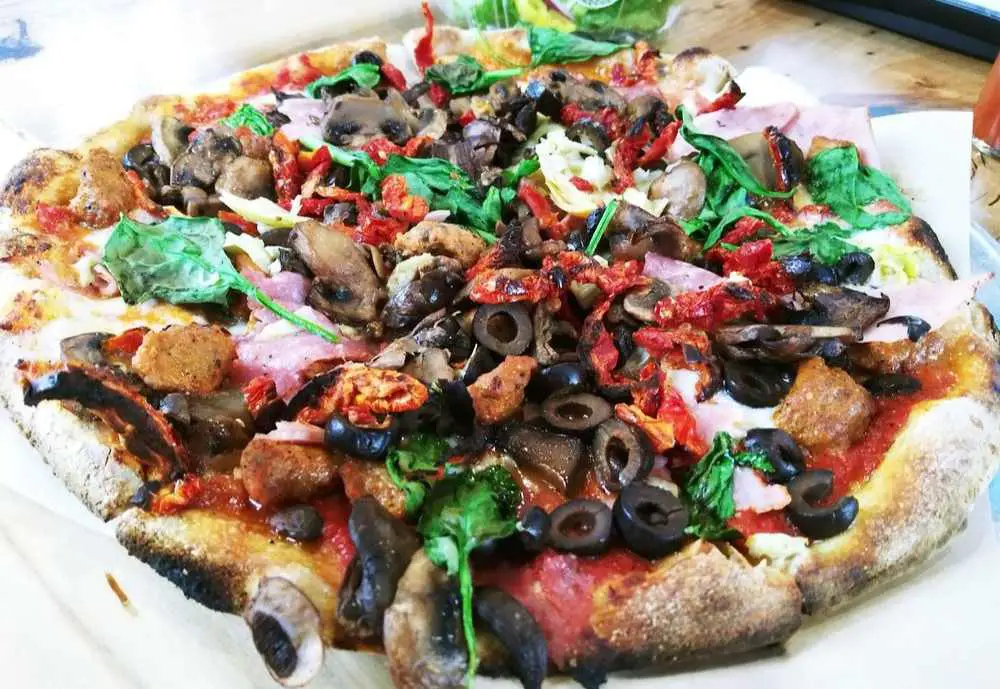 What further distinguishes Your Pie is their thoughtful attention to dietary needs. They offer a gluten-free crust, making it a haven for those with gluten sensitivity or celiac disease.
But they don't stop there; they also take the extra step to prevent cross-contamination by having a separate oven exclusively for baking gluten-free pizzas. In an arena where many establishments overlook these details, Your Pie goes above and beyond to ensure that every pizza lover, regardless of their dietary restrictions, can indulge in a slice of their mouthwatering offerings.
Menu: Your Pie Menu
Top Review: "Placed an order later in the evening after spending most of the day outdoors.  Ordered a gluten free personal chicken and pesto pizza which was very good.  We also ordered their supreme and a kids cheese pizza for my picky son.  It was a great deal to get pizza a drink and scoop of gelato for $9.  Quick service and friendly staff, we will return again next time we are in the area." – Ron I.
You might also like drooling over these pizza articles:
best pizza in flagstaff, pizza near me, best pizza near me, pizza flagstaff az