Boston is known for it's pizza? It sure is!
È l'ora della pizza! Are you looking for a pizza spot in Boston that will send you on a journey through time and space? Ok, that is a bit dramatic, but we all cherish a slice of pie that delivers the goods.
Read on fellow pizza traveler and discover the best pie Boston has to offer! Divertiti!
Regina Pizza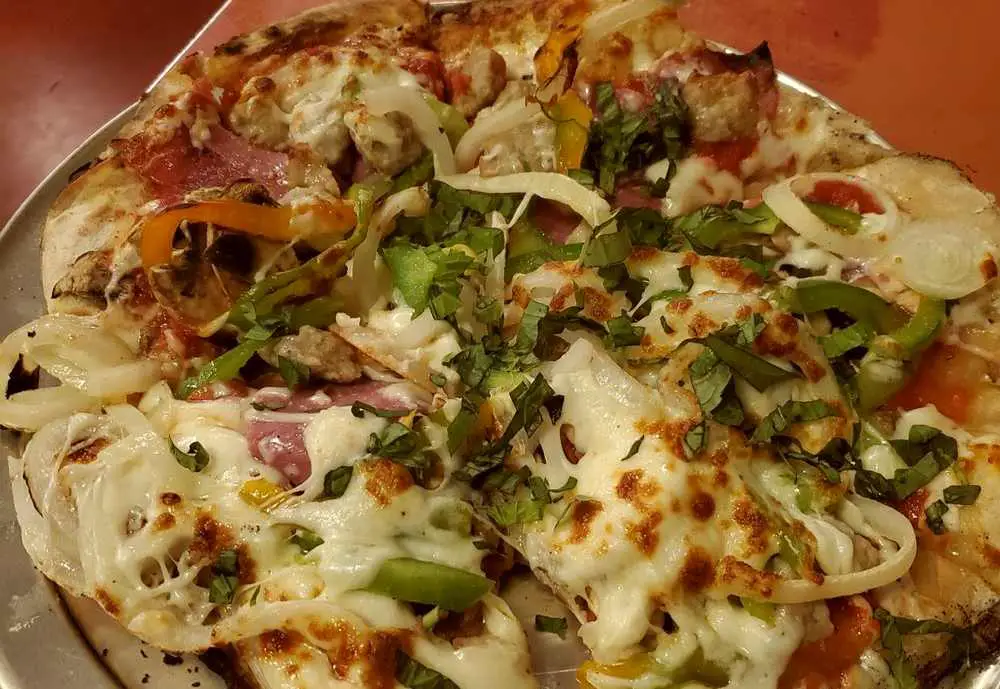 Regina Pizza is an iconic pizza restaurant in Boston, now a local chain with multiple locations. Their brick oven pizzas started in 1926 and have a fun, family-friendly environment.
There's so much nostalgia with their decors and booths still looking like they did in the past. Though it's got a ton of locations now, it's still a great experience to go to the original place on Thacher Street.
Their original location still serves some of the best pizzas in Boston. While here, try their Giambotta pizza!
Top Review: "Walked by Regina's with friends while exploring the neighborhood and decided to stop for a quick bite! The vibe of this pizza shop makes you feel like you're transporting yourself back in time with their booths and oldies music. But more important than the vibe was the food! We ordered the pizza with fried eggplant (which was breaded and the same consistency as the eggplant in an eggplant parm)! The pizza crust was crispy, the cheese was generous, and the sauce was flavorful. One of the best pizza's I've had in Boston!" – Natalie Y.
11 1/2 Thacher St Boston, MA 02113, (617) 227-0765
Galleria Umberto
Another popular pizzeria in the city is Galleria Umberto. It's a casual spot and is only open for lunch or until the dough runs out.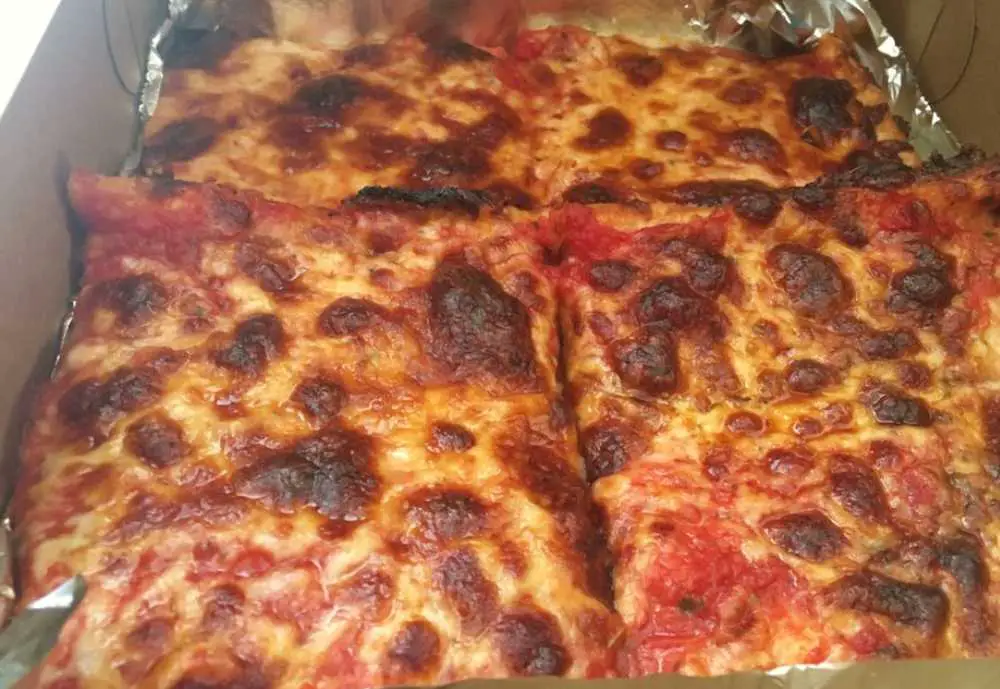 Suffice it to say that there are long lines, so we advise you to get there early. When it comes to what to order, the menu is short and straightforward.
You should go for the Sicilian slices and arancini, pair it with a beer or wine, and you're good to go!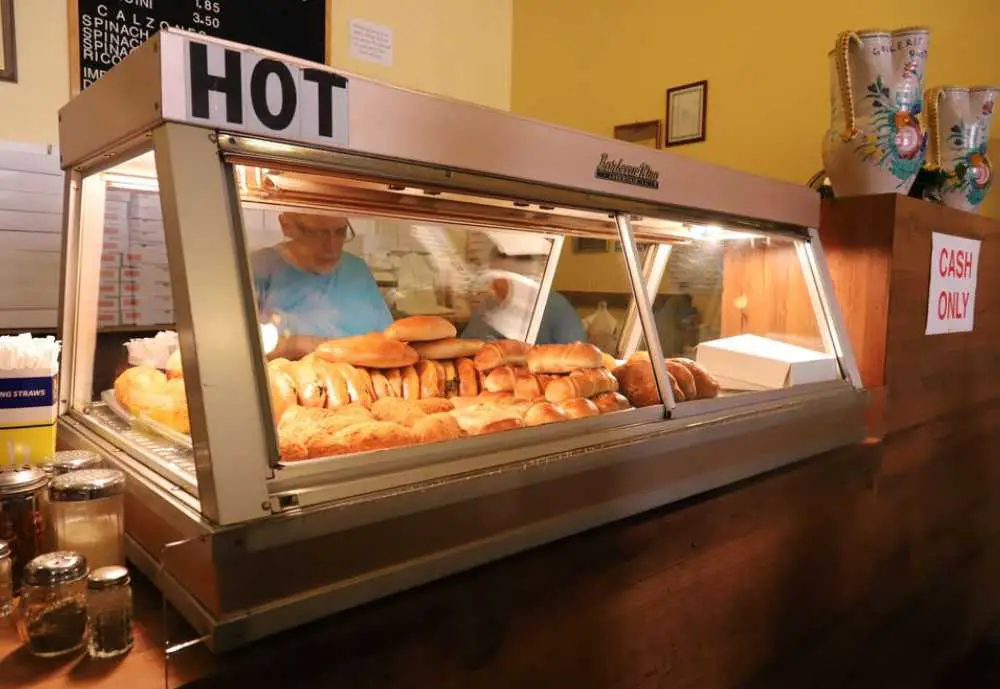 Fair warning that this is a cash-only establishment, so come prepared.
Top Review: "My friends and I almost missed this place when looking for it. A really cool pizza in North End that a Boston local told me about. The cheese on the pizza is amazing. I like how melted and stringy it gets. The aranchini is also really good. The outside is slightly crispy which was a pleasant surprise. I would highly recommend this place if you are in the area when they are open!"
289 Hanover St Boston, MA 02113, (617) 227-5709
Santarpio's Pizza
Santarpio's Pizza is a Boston institution and local legend. They started as a bakery, then started serving pizzas in 1933, and have been a crowd favorite ever since.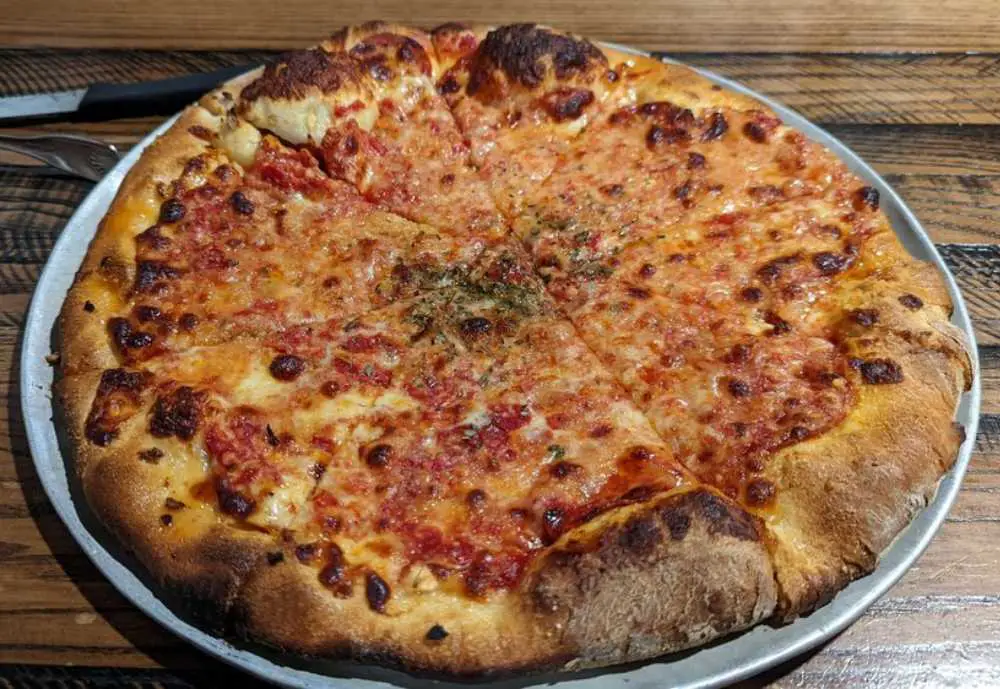 This family-owned and operated pizzeria has a no-frills casual set-up with New York-style pizzas. Thin-crust pizzas are their specialty, but they also have barbequed lamb, steak tips, and homemade Italian sausage.
The way they build their pizzas is also unique. The toppings go first, then the cheese and finished off with the sauce.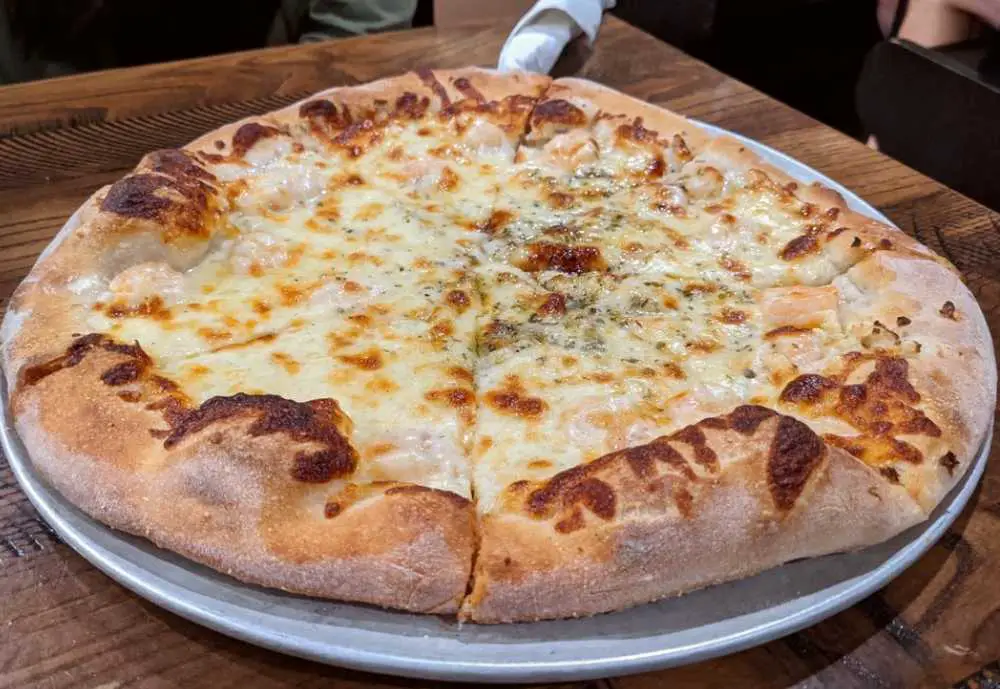 There might be some pizza magic there because it works well. They are also up for the best cheese pizza in Boston, but we'll let you be the judge of that.
Menu: Santarpio's Menu
Top Review: "Wish I could give it a 15 star review. I was there yesterday from Chicago with my girlfriend. The pizza was top 5 I ever had. Crispy, a good sauce, I couldn't stop eating it.  I had the sausage too which was amazing. But it's the atmosphere that goes beyond great pizzas I've had elsewhere.  First the pizza has to be great, and this was GREAT, but then I was just taken in by the age of this neighborhood joint and how it retained its old feel for a newer crowd.  The patrons were all calling me over "hey joe come see this!  Come meet this person!"  I got to meet the guy who broadcasts Celtics games, the owners of Santarpio's and I even got to try some of the soppresata they were cutting up right there at the bar.  Everything about this place pops from the servers to the atmosphere to the food!  The people do it right and it will be the first place I go to when I go back to Boston!  I loved it.  Not liked, loved .. you could drop this place in the south side of Chicago and it would be just as packed as it is in East Boston. Thanks Santarpio's!" – Joe A.
111 Chelsea St Boston, MA 02128, (617) 567-9871
Stoked Pizza
From food truck to restaurant, Stoked Pizza has gone through it and is now one of the best pizza spots in Boston.
They've got vegan choices, wood-fired pizza, salads, wings, and appetizers. Don't forget their craft beers, cocktails, and wine.
People recommend you go for the hot honey bacon pizza, mushroom and onion pizza, or the meatball ricotta pizza.
Menu: Stoked Pizza Menu
Top Review: "We stopped in right before closing after a long day at our daughter's gymnastics meet.  The staff was great.  We sat down at the bar ordered a couple drinks and 2 pizzas.  Within 15 minutes we were enjoying a veggie and pepperoni pizza.  The crust was perfectly crispy and thin. Would definitely recommend!"
1611 Massachusetts Ave Cambridge, MA 02138, (617) 945-0989
Picco
Picco is actually short for Pizza and Ice Cream Company, as they specialize in pizzas and homemade ice cream.
Pizzas are wood-fired and come out fresh and hot. The bread is remarkable, with a puffy crust and a distinctive char.
The char is totally intentional and adds to the whole experience! Many describe their pizzas as having an artist's flair, and we agree pizza is an art form.
Don't forget to save room for dessert and try their ice cream!
Menu: Picco Menu
Top Review: "Picco really earned it's place on the "Best Pizza in Boston" list!  We snuck in without a reservation early in the evening but you might want to save a spot because it got busy during normal dinner hours. I love a pizza that holds it's shape when you pick it up (no flop for me!) but I also enjoy a chewy crust. Well here you have it! Was that a sourdough crust I tasted? It was slightly tangy like sourdough and chewy to the perfect degree. I am not one for burnt things but I always trust the chef and here is not different- get their pizzas slightly charred how they recommend it!" – Hannah K.
513 Tremont St Boston, MA 02116, (617) 927-0066
You might also like drooling over these pizza articles:
pizza boston, pizza in boston, boston pizza, best pizza in boston, best pizza spots in boston