Enter the gateway to a cheesy paradise, where the iconic Gateway Arch isn't the only thing arching your eyebrows in amazement! St. Louis, Missouri, might be known for its blues music and Cardinals, but let's be honest, it's the pizza that deserves a standing ovation. From thin crusts that defy the laws of physics to toppings that'll make you question your life choices, St. Louis has perfected the art of pizza-making. Join us on a saucy journey through the city that'll have you saying, "Arch, who?" Grab your stretchy pants, folks, because we're about to uncover the pizza gems that make this town one dough-tastic destination!
Pizzeoli Wood Fired Pizza
Boasting an old-school charm and a Sinatra-infused atmosphere, Pizzeoli Wood Fired Pizza has New York pizza pub vibes, with just a touch of old Naples. With a motto of "Charred and flimsy," you know they've perfected the art of the wood-fired oven, extending their brick-lined love to their meaty, vegetarian, vegan, and gluten-free offerings. There's something for everyone here at Pizzeoli Wood Fired Pizza.
Menu: Pizzeoli Wood Fired Pizza
Top Review: "Awesome pizzas! The Arancini and Cashew Dill Pasta Salad appetizers are a must! The desserts were so yummy! Very cozy setting. The staff made us feel so welcome; like we were family! One last must have is the Espresso Martini. Do yourself a favor and try this restaurant, you will be glad you did!" –Carol L.
1928 South 12th Street, St. Louis MO 63104
W-Su 4pm-9:30pm
Guido's Pizzeria and Tapas
Spain and Italy: two beautiful, romantic, Mediterranean countries, each with their own storied histories and traditions reaching thousands of years into antiquity, not to mention their own very different, but equally delicious cuisines. Why is it so rare to see a fusion of these cultures? Guido's seeks to remedy this problem.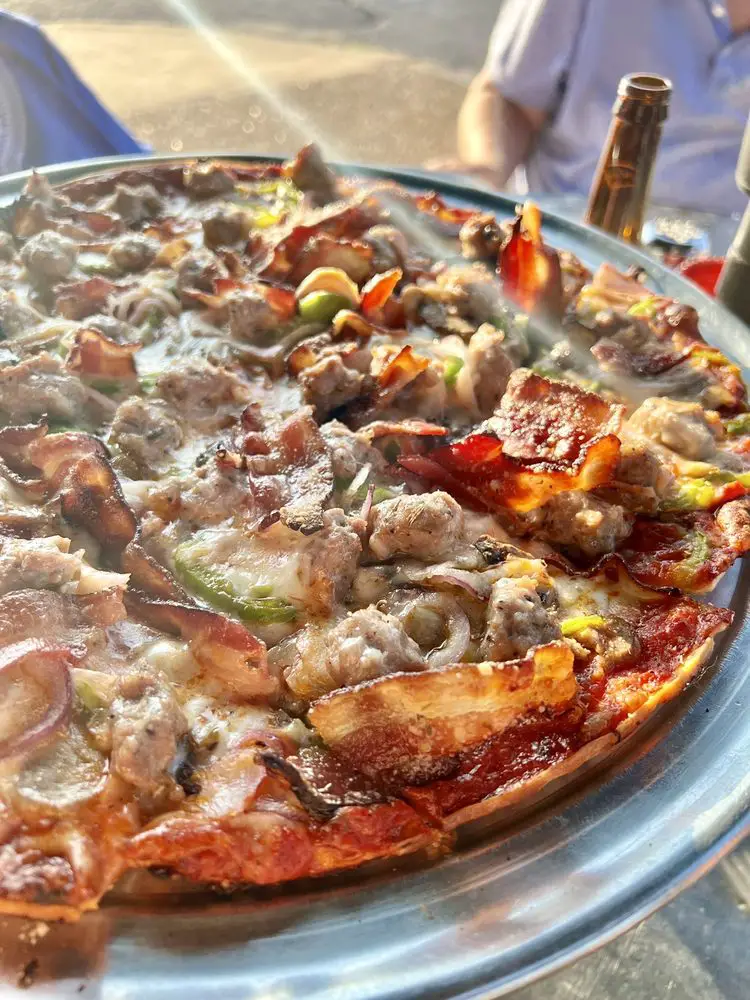 With a menu showcasing the best of both worlds, Guido's Pizzeria and Tapas offers everything from Paella to Cannelloni, from Gazpacho to (of course!) pizza, this place is sure to be a crowd pleaser, with something for every palate. They even have chicken strips for the REALLY picky ones.
Menu: Guido's Pizzeria and Tapas
Top Review: "Guido's is the BEST of the BEST.  We live more than 4 hours away…and I have no problem driving there for dinner.  The food is fantastic, but the people are even better.  It's old school in the best sense of the term.  You do need to have reservations 24 hours in advance.  That should tell you how busy they are, and that speaks for itself.  My last meal was a filet…and I cut it with my spoon." –Kraig D.
5046 Shaw Ave, St. Louis, Missouri 63110
W-Su 11am-10pm
Felix's Pizza Pub
Getting back to basics, Felix's Pizza Pub is very much a traditional New York style pizza pub, albiet with a more modern atmosphere. Gone are the smoky, dark wood walls and grease-stained tables. Here you'll find cool colors, clean lines, and a wide selection of pizzas, sandwiches, and appetizers. They have plenty of their own delicious recipies, as well as create-your-own pizza options. They even offer vegan options, to make sure that no one in your party is left out. Felix's is definately one of the best places to find the best pizza in St. Louis!
Menu: Felix's Pizza Pub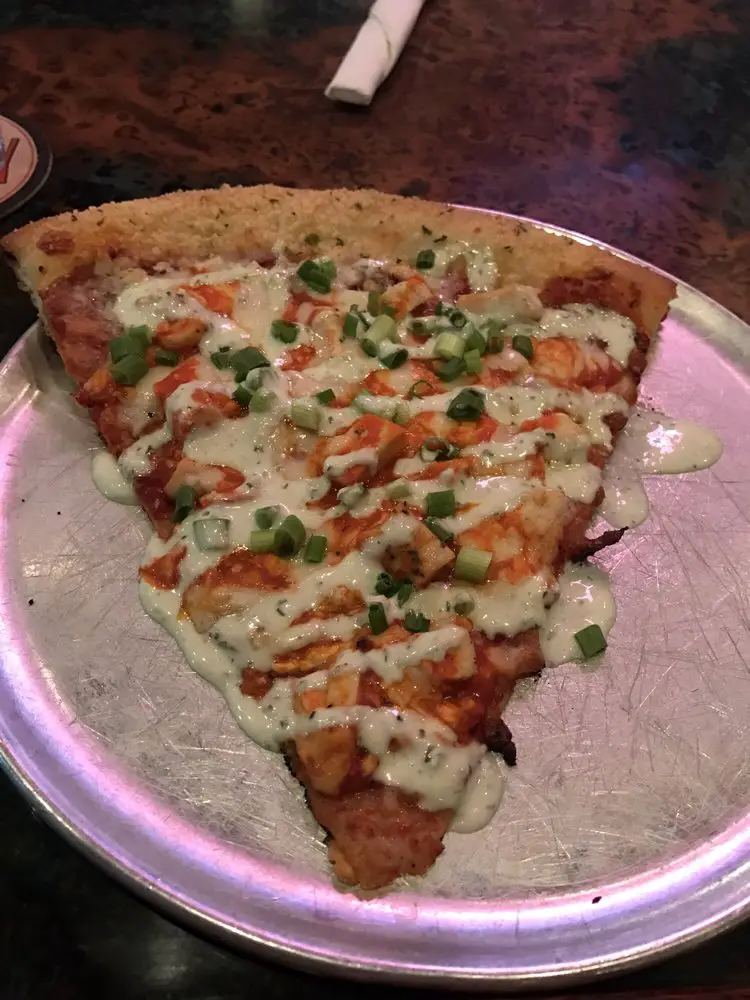 Top Review: "I've been going to Felix's for years.  They weren't even serving pizza when I I first started going but thank goodness they do now.  Their pizza is New York style.   They have all kinds of specialties or you can build your own. The dogtown is a great choice.  It's sold by the slice or you can order a whole pizza of course.  Their beer selection is extensive and there's something for everyone.  And the chicken wings!   The Thai Chile is my favorite but they are all amazing!  The caprese bread… I could go on but trust me just go!   It's an adorable place with a superb atmosphere!  You won't regret it!" –Merry W.
6401 Clayton Ave, St. Louis, MO  63139
M-T 3pm-9:30, Th 3pm-11pm, F-Sa 11am-11pm, Su 11am-9pm, Closed Wednesdays
Yaquis on Cherokee
On the surface, Yaquis feels like just another pizza joint. What sets it apart? A few things. How about having live music almost every single night? They thoughtfully include a music calendar on their website so you can pick and choose what you want to hear. What's that? You don't care about music, only the pizza? Fair enough. Boasting creative pies like the Charcuterie pizza, the Piggy Pickle, and the Fußstampfende, you won't be running out of new flavors to experience any time soon.
Menu: Yaquis on Cherokee
Top Review: "This is probably the best pizza I've had in St. Louis anywhere. It's so delicious and I love the vibe of the restaurant. We had to order at the bar but it wasn't a problem at all. The service was great! I can't wait to go back and try some apps, too!" –Melissa M.
2728 Cherokee St, St. Louis, MO 63118
M-Th 4pm-12am, F 4pm-1:30am, Sa 12pm-1:30am, Su 12pm-12am
Pizza-A-Go-Go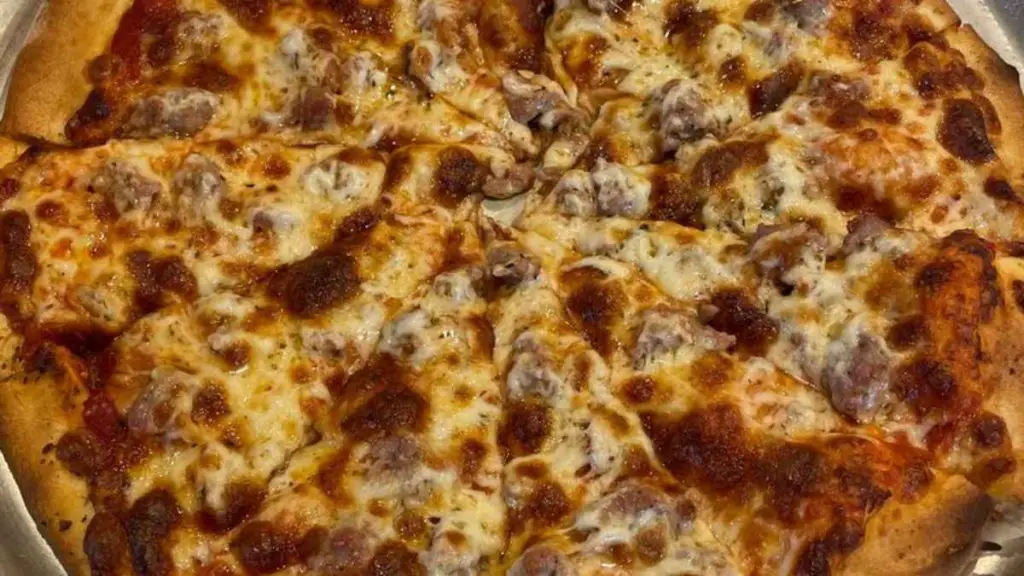 Pizza-A-Go-Go does exactly one thing, and does it well: PIZZA. No appetizers, no dessert, no salads, antipasti, or chicken nuggets. Just PIZZA. Founded in 1967, Pizza-A-Go-Go has been a mainstay of the St. Louis pizza scene for well over 50 years, and it shows. Known for their perfect crust and their simple menu, Pizza-A-Go-Go will satisfy that craving for a hot, cheesy pie like no other.
Menu: Pizza-A-Go-Go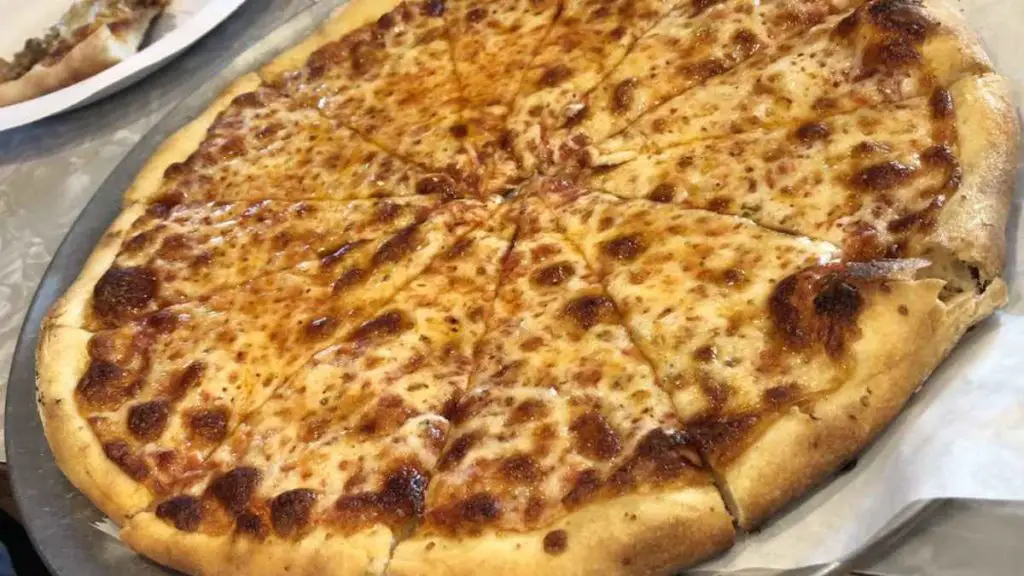 Top Review: "Very yummy pizza!! So cheesey, soft pillowy crust, great flavor. Fast service too. Cash only but they made sure to tell us on the phone when we ordered :)" –Audrey B.
6703 Scanlan Ave, St. Louis
Su, M, T, Th, 4pm-9pm, F-Sa 4pm-10pm, Closed Wednesdays
J.J. Twig's Pizza & Pub
Looking for a place to enjoy a brewski with your pizza? Maybe watch the game with some friends? J.J. Twig's is an ideal spot for you. Boasting a wide selection of draft beer and wines as well as a full liquor bar, you're sure to find just the right thirst quencher for you as you enjoy your pizza, or any of the other delicious pub food on offer.
Kick back with a beer and a slice, and feel the stress of the day melt away with some of the best pizza in St. Louis!
Menu: J.J. Twig's Pizza & Pub
Top Review: "One of the few neighborhood pizza places I go to on the regular. Their double decker pizza is great. More toppings without the 2 inches of crust. Good sauce and cheese with quality toppings. I go there so often they know me by name! I almost always get it to go, but the place is always clean and they have a patio too!" –Danny O.
Three Locations
2964 Dougherty Ferry Road, St. Louis, MO 63122
1090 Tom Ginnever Ave, O'Fallon, MO 63366
5600 Hampton Ave, St. Louis, MO 63109
Su-Th 11am-9pm, F-Sa 11am-10pm
In the grand finale of our St. Louis pizza odyssey, it's clear this city takes cheesy creations to a whole new level. Forget the ordinary, because St. Louis has perfected the art of turning dough and toppings into a culinary masterpiece that'll have you questioning your allegiance to any other food group. Really, who even needs anything else? Thank you for joining us on this quick trip through the best pizza in St. Louis, and have a slice for me.
Seek out your food fantasies with these other articles:
best pizza in st. louis, pizza st. louis, best pizza st. louis, best pizza, st. louis pizza