Charleston, South Carolina, renowned for its historic charm and Southern fare, has another culinary feather in its cap: delectable burgers. From quaint dives to chic gastropubs, this coastal city has transformed the classic American burger into a gourmet experience. Join us on a flavorful journey through Charleston's finest burger spots.
Tully's
First up is Tully's. Nestled in Charleston, South Carolina, Tully's offers burgers that many, many locals consider culinary masterpieces. The intrigue of their "Tully's sauce" is undeniable, and, delicious.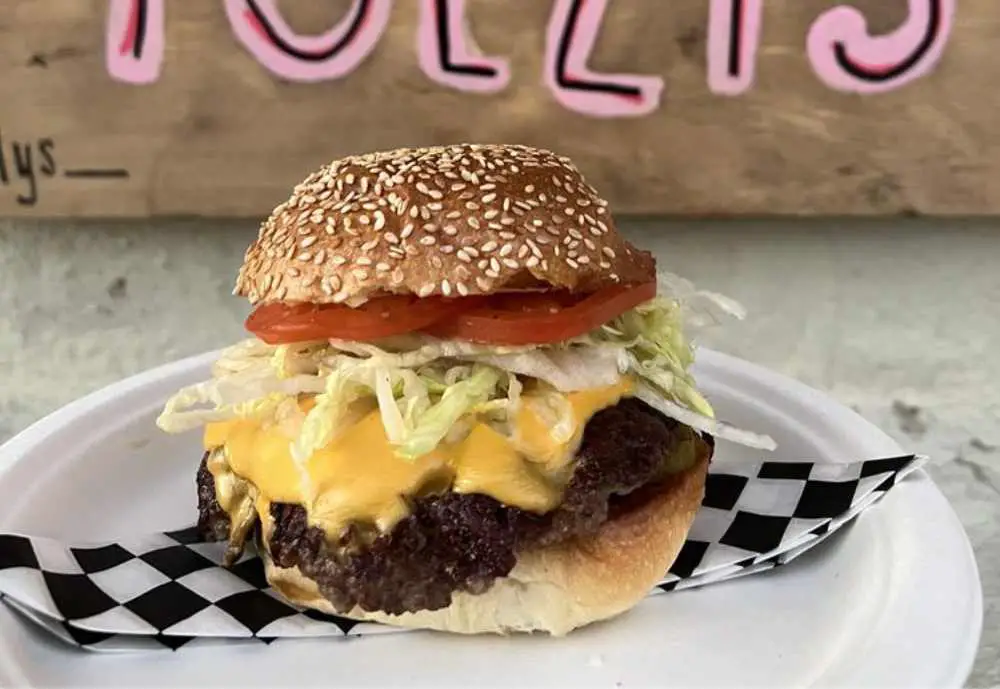 Be sure to try out their chicken caesar salad which is on another level, or you can also try their chicken sandwiches. They are next level.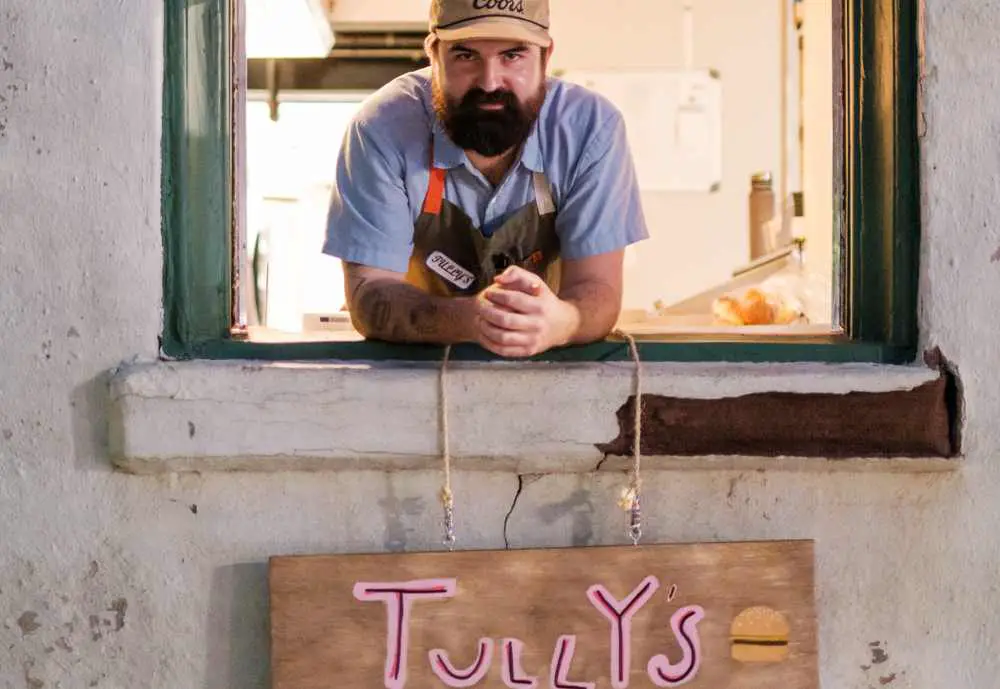 Whether you enjoy the ambiance of their sidewalk bistro or savor takeout at home, Tully's flavors promise a return visit. A must-visit for Charleston burger enthusiasts.
Top Review: "Best burger in town and it's not even close! Recommend the double with fries! 10 out of 10!" – Nick I.
Heavy's Barburger
Heavy's Barburger in Charleston, South Carolina is a classic burger joint that serves up a variety of burgers, fresh salads, classic sandwiches, ice-cold beer, and fresh-squeezed margaritas.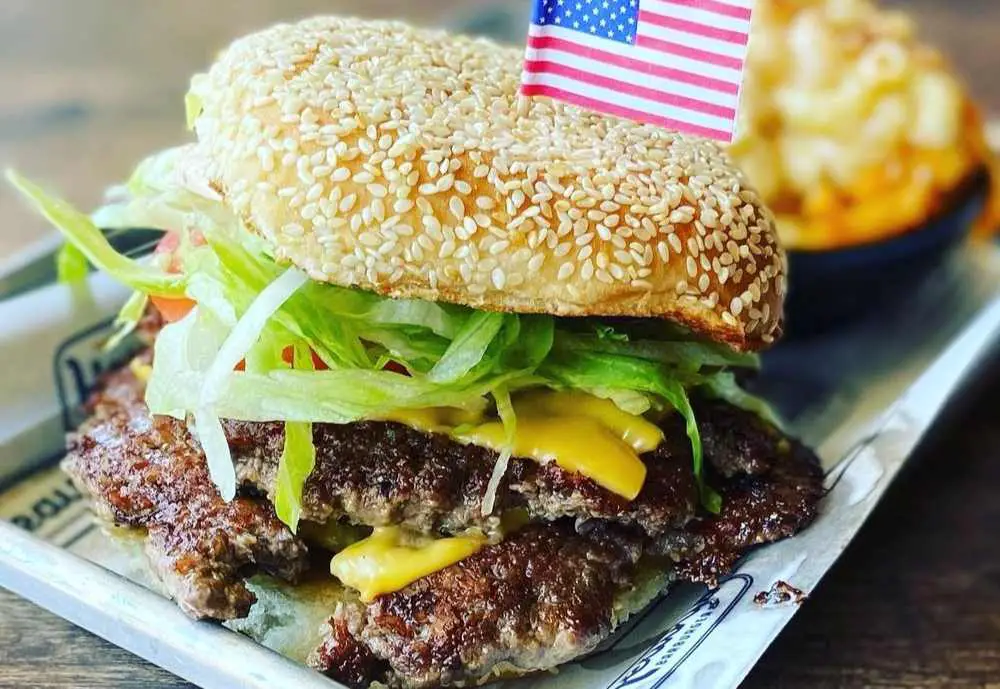 The menu includes a variety of burger options, including the classic Heavy's Barburger, the Bacon Jam Burger, and the Veggie Burger. Heavy's Barburger also offers chicken tenders, onion rings, and other sides to complement their delicious burgers.
Menu: Heavy's Menu
Top Review: "All I can say is wow. Very cool chill vibe with good music and friendly staff. I got the Fun Guy burger with crinkle fries and it was delicious. Caramelized onions and sautéed mushrooms with a dollop of Duke's, with a smash patty. The burger had gorgeous lacy edges and obvious care was put into seasoning and griddling. The Swiss cheese had a nice bite. My husband had the Uncle Gene's Ranchero and you could see the thick cut bacon from space. Definitely will be back to have that one." – Rosemary O.
Big Gun Burger Shop and Bar
Next up is Big Gun Burger Shop and Bar. Big Gun Burger Shop is an absolute must-visit spot for foodies and burger enthusiasts. They have a cool and comfortable atmosphere, with a small but cozy interior that provides a low-key vibe. The music is not too loud, and the staff and customers are friendly, making it a great place to enjoy a meal.
One of the highlights of Big Gun Burgers and Bar is their Thin White Duke burger, which is a masterpiece burger with mushrooms, bacon, swiss, caramelized onion, and horseradish mayo.
In addition to the Thin White Duke, the Classic Burger and Bungalow are also highly recommended. For some of the best burgers and experience in Charleston, head for the Big Guns.
Menu: Big Gun Burger Menu
Top Review: "What a great burger!  If you are looking for that great burger  a place with a dive bar feel, you gotta try Big Gun. Parking was quick and easy. Prices we reasonable and the burger was amazing!  Highly recommend." – Mike S.
Bumpa's
In the heart of Charleston, South Carolina, Bumpa's offers more than just burgers. It's an experience of comfort food, but not just any comfort food. It's elevated bar fare, a delightful fusion of tradition and innovation. Bumpa's prides itself on sourcing locally wherever possible, ensuring that their "from scratch" menu is always brimming with freshness.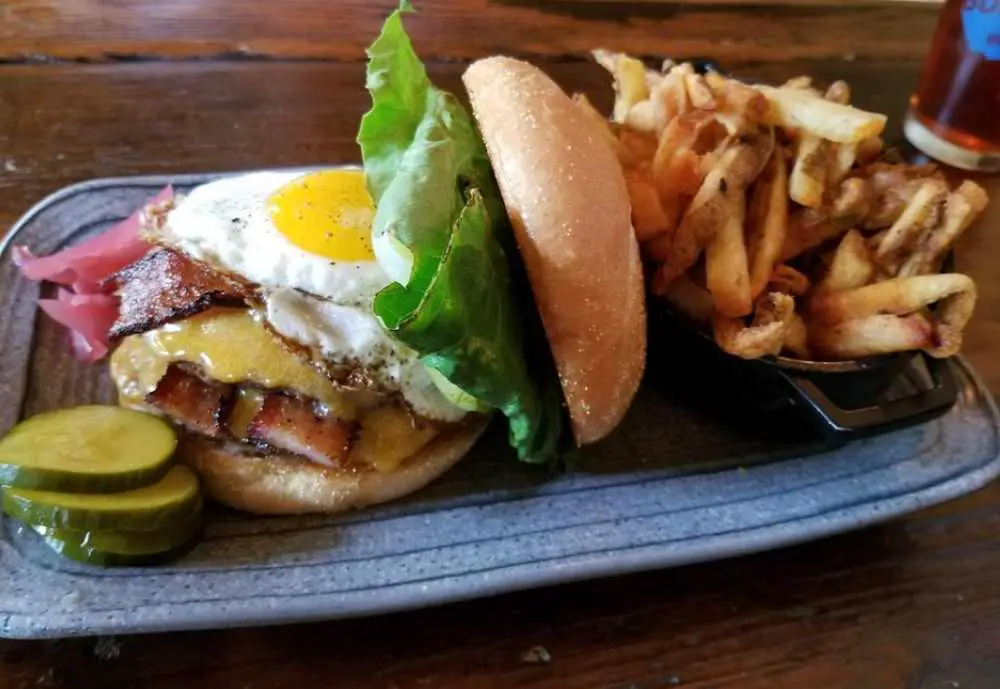 But it doesn't stop there. Their uniquely intoxicating bar program centers on the rich, aromatic flavors of beer and whiskey. And true to their local spirit, special emphasis is placed on collaborating with local breweries and distilleries.
Menu: Bumpa's Menu
Top Review: "We ordered the Jo's Disco Fries to share and I ordered the Southpaw Burger. Everything was so delicious! The fries came out steaming hot and they were seasoned to perfection. The cheese was super stretchy and the gravy was a great addition to the fries. My burger was cooked perfectly and paired very well with the pickles and pickles onions. The service was great and I would definitely recommend this to place to anyone!" – Michelle L.
Hugh-Baby's
Next up for some of the best burgers in Charleston is Hugh Baby's.
Originating from Nashville, Hugh-Baby's stands as a testament to heartfelt Southern hospitality and delectable cuisine. Envisioned by Pat Martin, it's a homage to cherished small-town diners of his youth, blending modern vibrancy with a nostalgic counter-service feel reminiscent of classic barbecue and burger joints.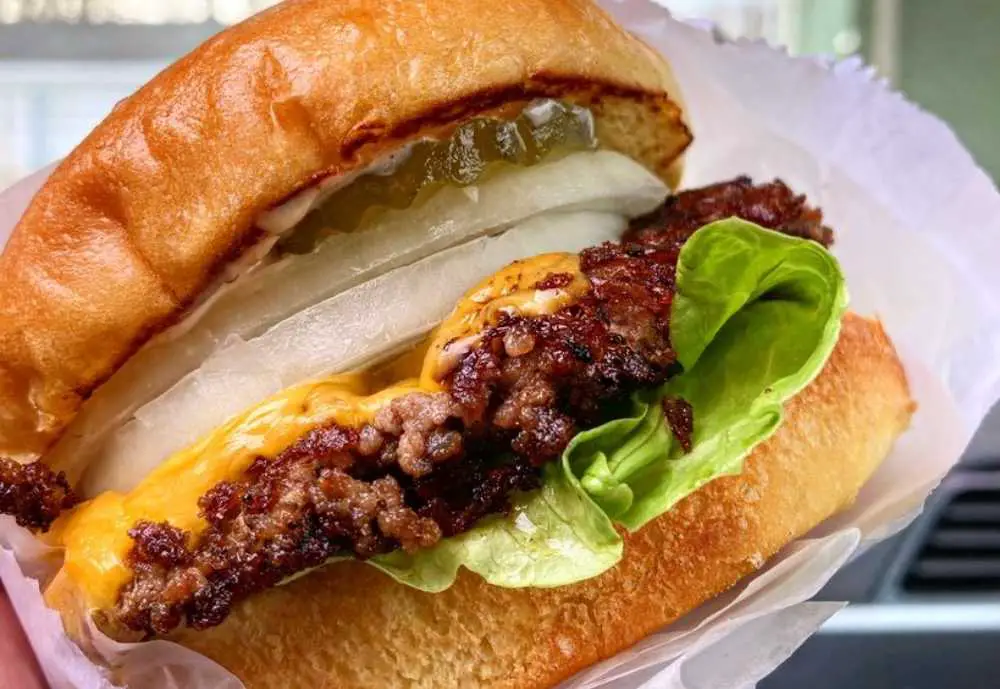 Named in honor of Martin's treasured uncle, "Hugh Baby" Coleman, a man who embodied family warmth while relishing authentic Southern food. This spirit of family, stories, and culinary passion inspired Martin, leading to creations like Martin's Bar-B-Que Joint and Hugh-Baby's BBQ & Burger Shop. Hugh-Baby's is more than a restaurant; it's a tribute to an enduring family legacy.
Menu: Hugh-Baby's Menu
---
A Culinary Ode to Charleston's Burgers
In the heart of the South, amidst Charleston's rich history and Southern delicacies, the burger has carved out its own noteworthy place. Each establishment offers a unique twist, capturing the essence of the city in every bite. Whether you're a longtime local or a curious traveler, these burger spots are a testament to Charleston's ever-evolving culinary tapestry. Don't miss the chance to savor these delectable creations; they're as much a part of Charleston's charm as its iconic cobblestone streets.
You might also like drooling over these pizza articles:
best burgers in Charleston, burgers in charleston, burgers near me, best burgers near me, burgers in charleston sc, best burgers in charleston sc