When it comes to international culinary triumphs, there is a particular food that everyone enjoys throughout the world. That dish is pizza.
It is a fact that people from all walks of life and across generations love pizza. It is the most popular dish in the world. In the United States alone, one out of every eight Americans like it.
So, what makes this dish so popular?
To know more about why pizza is considered a popular dish, here are some of the best pizza in Houston that you can visit.
BOH Pasta & Pizza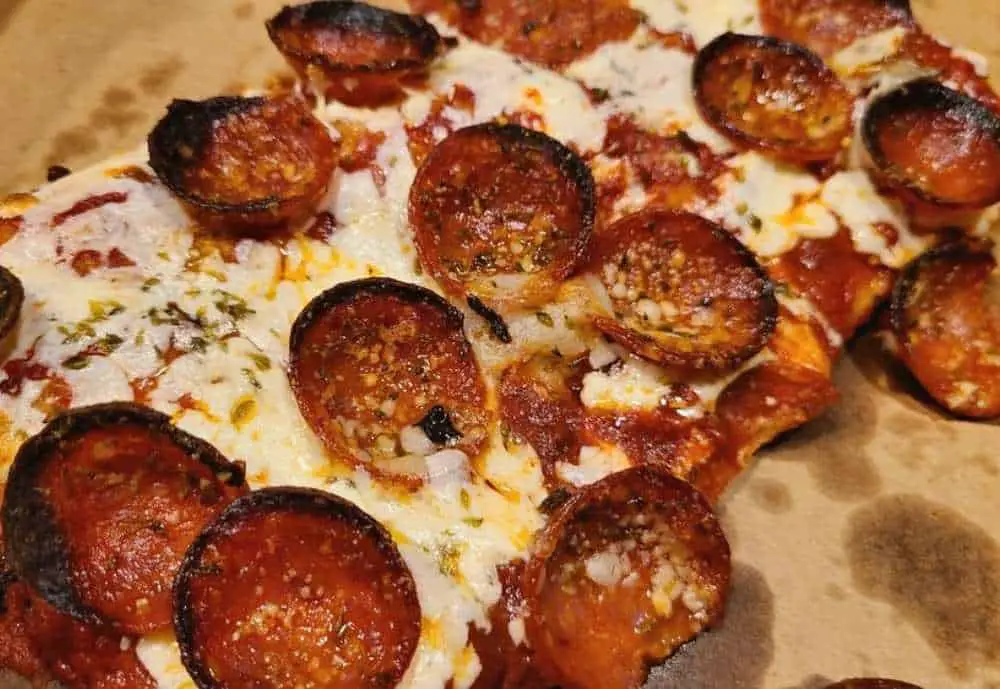 The process of creating pizza is not just about baking the dough.
To deliver a genuine and unforgettable Italian cuisine experience, BOH Pasta & Pizza emphasizes the fermentation process of the dough, ingredients, and customer experience. 
BOH Pasta & Pizza serves up tasty Italian dishes using fanciful ideas to make unique pizzas or the 17 different kinds of pasta and sauces for a delicious pasta meal.
The restaurant is committed to serving high-quality, authentic Italian cuisine that is created using local, national, and Italian artisanal produce and farmers. 
When you find yourself wanting to try BOH Pasta & Pizza, opt for double pepperoni or funghi. Double pepperoni pizza features tomato, mozzarella, Sicilian oregano, and grana padano. Funghi pizza features organic mushroom, truffle cream, Grana Padano, and chives.
Menu: BOH Pasta & Pizza
Top Review: "We originally came in with the idea of only getting the Pepperoni Slice and the Fungi Pizza, but once we saw someone order the carbonara, we knew we had to get it.The crust on both pizzas were amazing, chewy and crispy, what more could you ask for? The pepperonis on the pizza were so flavorful and the tomato sauce and cheese complimented everything so well. The cheese pull from our first slice of pepperoni really sold me (we went back for another because it was just so amazing).The Fungi Pizza was super great in its own way. The mushroom was fresh and the truffle cream was delicious and really completely the mushroom and the crust well." – Sharon P.
BOH Pasta & Pizza is located at the Bravery Chef Hall, 409 Travis St. Houston, TX 77002, (713) 364-5502
The Gypsy Poet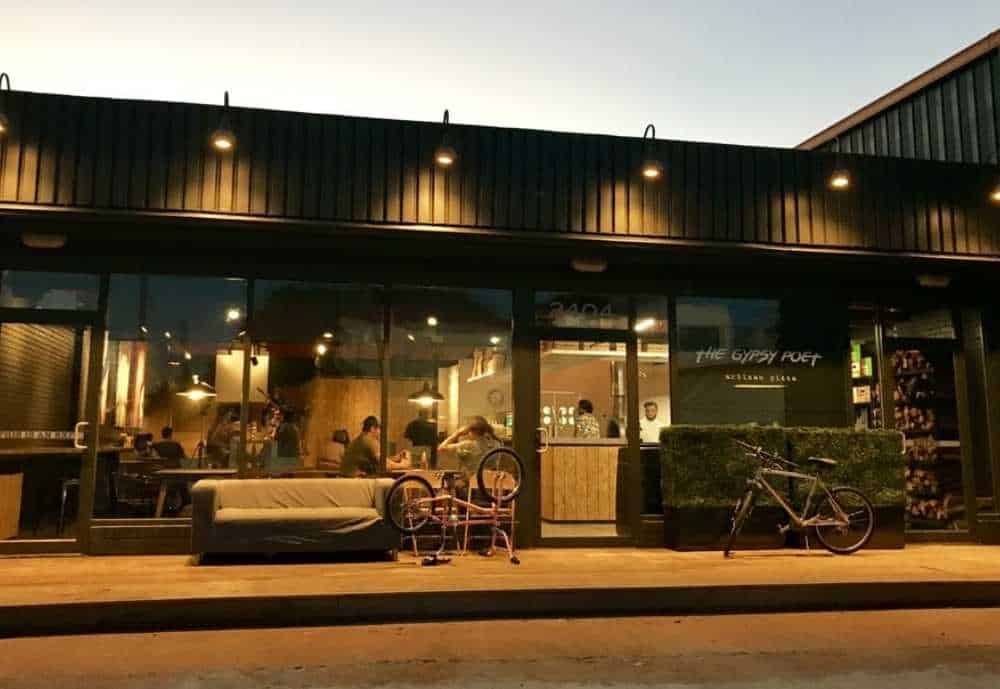 Tucked away in the owner's studio, The Gypsy Poet is a cool place on Austin Street and absolutely some of the best pizza in Houston.
It's an excellent pizzeria at the top of the list for getting together with family and friends.
It has an unusual mix of artwork, dramatic lighting, and outstanding entertainment. Enjoy this cozy ambiance while feasting on their artisan pizza.
Dave gives it high marks
The Gypsy Poet is not only a popular place for a night out, but its pizzas are tasty and delicious.
Try out their Fancy Backpacker with its house tomato sauce, Fior di latte, prosciutto di parma mozzarella, truffle oil, and arugula. Excellent!
Another popular pizza dish is the Dream Catcher. Its ingredients include house tomato sauce, fresh mozzarella, fior di latte, truffle oil, cherry tomatoes, goat cheese, and arugula. 
Dogs are allowed on the patio, great news dog owners.
Menu: Gypsy Poet Menu
Top Review: "This is by far the best pizza I've ever had! I've been to Chicago and New York, but this is by the far above and beyond anything I've ever had. The place is a family-owned joint and you can tell how much love and care they put into their pizza. Their main focus is on za (pizza slang). The za is so freaking good that I even eat the crust! This lovely restaurant is a hidden gem and they have outside seating – great for when this weather finally decides to cooperate and get warmer. Come get cozy with some good wine and food." – Timmy W.
The Gypsy Poet is located at 2404 Austin St. Houston, Texas 77004, (281) 888-8663
Buffalo Bayou Brewing Co.
There is plenty of Neapolitan-style pizza in Houston. Knowing who's the best in the industry is a challenge.
Look no further, Buffalo Bayou Brewing Co is serving up Neapolitan-inspired pizza, and it's selling out, fast. 
What makes their pizza so tasty? Chef Arash Kharat ferments his dough for 72 hours. He then assembles a crazy combination of New York, California, and Neapolitan-style pizzas and adds cheese, sauce, and toppings before firing them in a wood oven.
The result is a whole new level of pizza experience. It has set the tone for a Houston-style pizza, winning awards from local mag Houstonia as well as
Menu: Buffalo Bayou Menu
Top Review: "Then we had pizza – and I get why it's won so many awards. The chef was formerly at Beaver's and has a big following in Houston. The service was great and the atmosphere very cool. Can't wait to go back." – Cindy T.
Buffalo Bayou Brewing Co is located at 2101 Summer St., Houston, TX, (713) 750-9795
Luna Pizzeria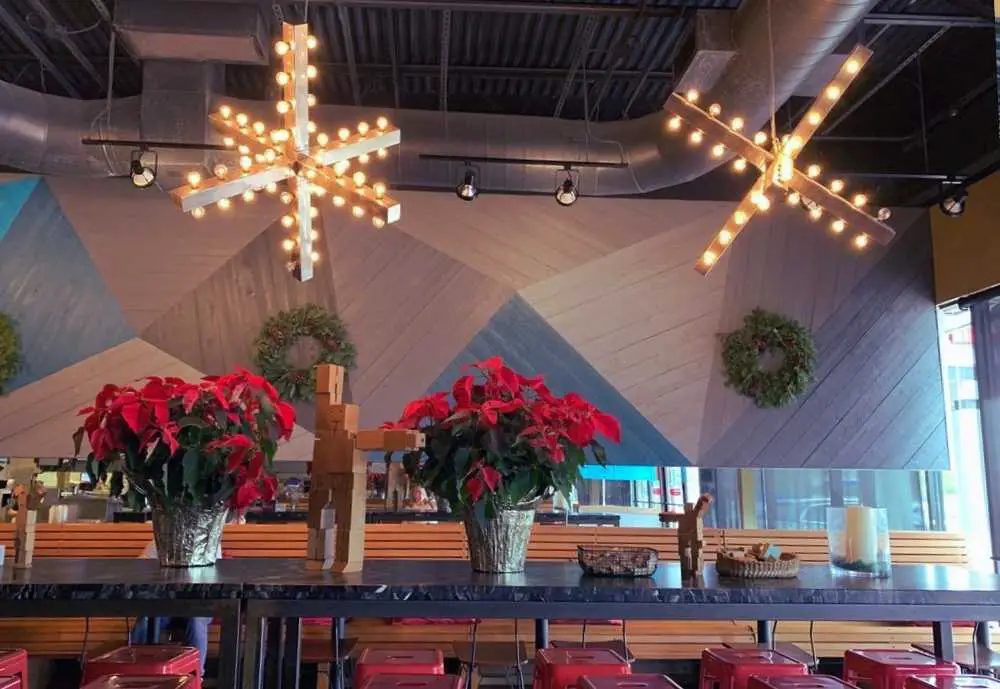 If you are looking for a stylish dining experience to eat your pizza, Luna Pizzeria has three locations in Houston.
Each place has a modern and cozy vibe with trendy lights, long tables, and an open kitchen where customers can see the pizza being prepared. 
The pizza of Luna Pizzeria features creative toppings like mushroom, pepperoni, spicy andouille sausage, and prosciutto on their signature 9" signature pizza.
You can upgrade it to a large pizza for an additional $8 if you are really hungry.
You can also customize your pizza by choosing your ingredients such as mushroom, Italian sausage, meatballs, beyond beef crumble, fresh jalapeno, and many more.
Menu: Lunas Pizzaria Menu
Top Review: "I would never rate a pizza place after just one visit since more than most restaurants have a tendency to be inconsistent.  It's annoying to find what seems like a really good pizza only to find that the quality on any particular night is a guessing game based on who's making the pizza and their mood. After 5 pizzas from their Kirby location, Luna Pizzeria has earned 5 stars from me for being consistently great. Every pizza has been loaded with cheese and really good ingredients. I order extra cheese and they really load it nicely with cheese. The crust is perfect; thin, but not too thin and perfectly cooked. The sauce is zesty and savory, not sweet. Their prices are a bargain for the level of quality and they don't price gouge on extra toppings." – Roger T.
Luna Pizzeria is located at 107 Yale St #400, 3435 Kirby Dr, and 7705 Westheimer #200, Houston TX.
Pink's Pizza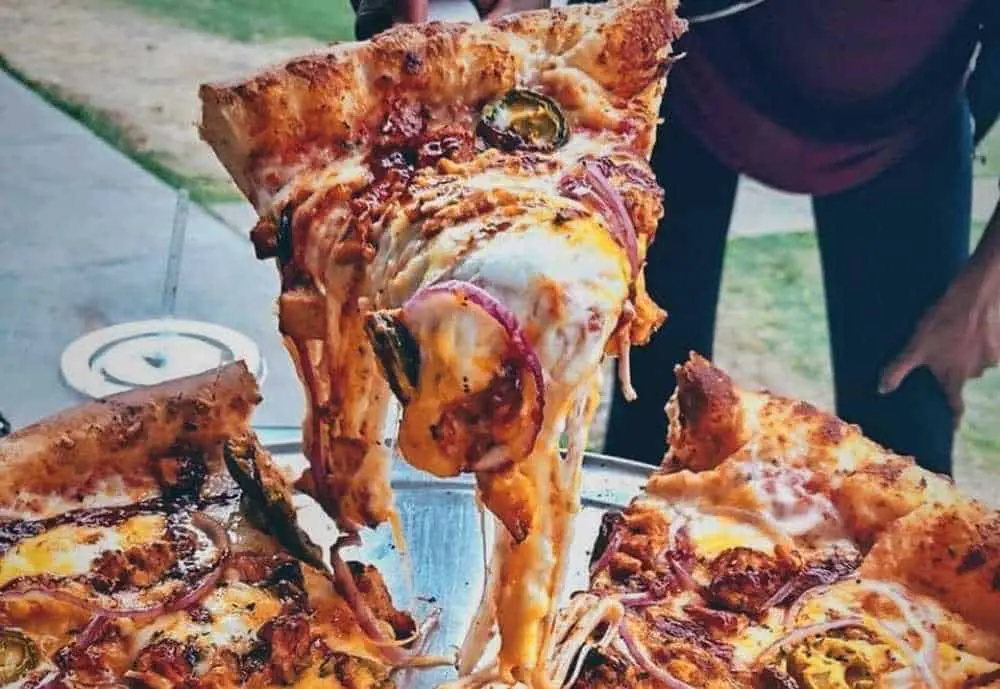 Taking an old-school approach to creating pies, the Pink Pizza opened in the early 2000s.
What started as a simple idea to use the freshest ingredients to create the best-tasting pizza, grew to become a popular go-to place for friends and families. 
Pink's Pizza provides a variety of specialty pizzas in 12-inch and 16-inch sizes, in addition to conventional toppings like pepperoni and anchovies.
They go above and beyond to guarantee their customers that they get the finest flavor and experience possible. 
For guests that love their veggies, try out their Veggie Supremo with mozzarella, onions, bell peppers, fresh mushrooms, black olives, and fresh tomatoes. You can also with their Classic specialty pizza featuring feta, pecorino romano, fresh mozzarella, Roma tomato, roasted garlic, fresh garlic, sun-dried tomato, and fresh basil.
Menu: Pink's Pizza Menu
Top Review: "Enjoy getting a custom-crafted slice or whole pie at this neighborhood pizzeria. No splash, no gimmicks, no over-the-top apps or infinite combination of ingredients. Just order one of their well designed pizzas and pay a very affordable price. Go home and enjoy your evening streaming sports or movies while eating pizza and drinking be. Make life a simple and positive experience." – Tim S.
Pink's Pizza is located at 3404 N Shepherd Dr, Houston, TX 77018, (713) 521-7465
Chicago Italian Beef & Pizza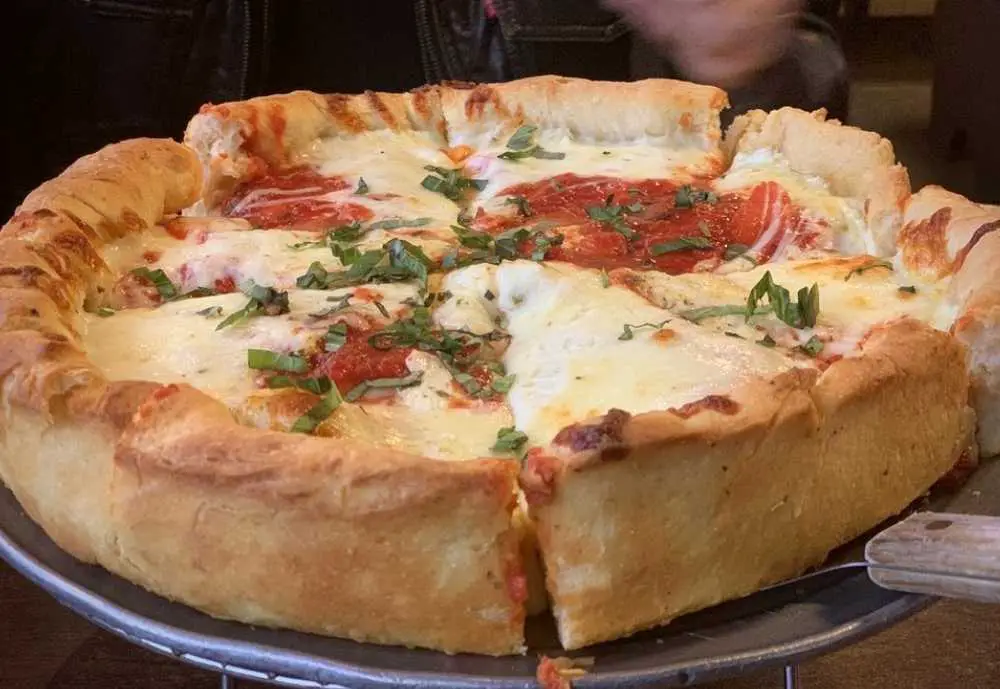 Looking for a place to spend the night with a little challenge to your taste buds and stomach?
Chicago Italian Beef & Pizza was established in 2006 by Chicago immigrant Luis Marquez.
While looking for a real Polish Sausage, Italian Beef, or Deep Dish Pizza, he cannot find one that satisfied his cravings.
Thus, he opened his place by bringing the taste of Chicago Style food into his dish.
Some of the specialties of Chicago Italian Beef & Pizza are deep dish, Chicago hot dogs, Polish Sausage, Italian Sausage, Italian pizza, and many other menu options.
One of their staple offerings is the Italian Beef Sandwich. A must-try!
Top Review: "This place is AWESOME!  I am from Chicagoland and I miss Italian Beef Combos and Chicago Pizza.  I came in and saw two police officers eating lunch (good sign because Cops only eat where the food is good!)" – Tim W.
Chicago Italian Beef & Pizza is located at 1777 Airline Dr. Houston, TX 77009, (713) 862-2828
Frank's Pizza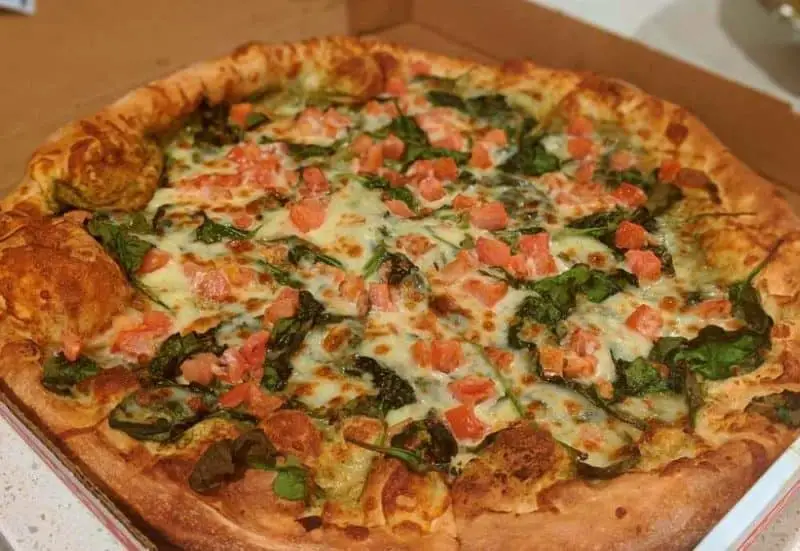 Situated at the heart of Downtown Houston's Historic District, Frank's Pizza serves whole pizza, lasagna, burgers, spicy chicken wings, salads, and desserts.
They serve hand-tossed pizzas, crafted with the freshest ingredients including the hand-made dough and sauce, which is their specialty. 
Frank's Pizza displays freshly baked pizzas in a glass-fronted cabinet. On the wall is a board with daily specials that customers can choose from.
Guests may eat in or take out to eat at home while watching a game or movie with family or friends.
While in Frank's Pizza try their house specialties Boudin and Bacon, Chicken Fiesta, or Hawaiian. They also serve vegetarian specials like Garden Veggie or Pesto Spinach.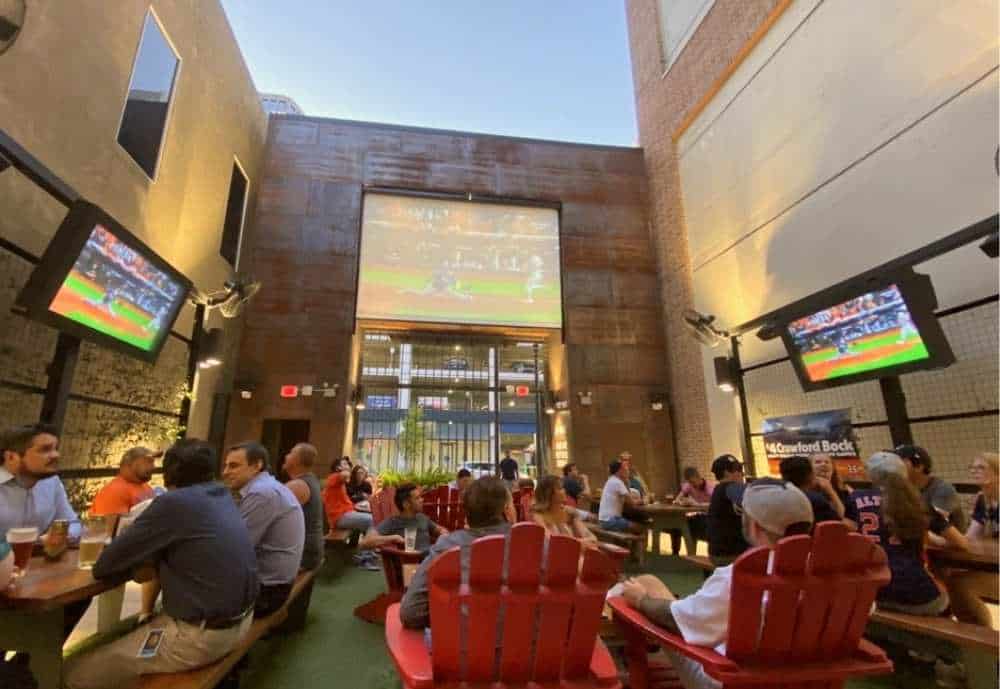 Menu: Frank's Pizza Menu
Top Review: "In case you didn't already know, Frank's pizza is the best in Houston! If you haven't been there it's a must for pizza lovers. The softest crust, the cheesiest cheese, yummiest meats…and a decent selection of beers make this the perfect place. Pizza by the slice, or whole pies if you like. It's a small skinny building and it gets packed at times. I've seen a line out and down the sidewalk before. Open until pretty late on the weekends, covid may have screwed these hours up a little…so keep that in mind. Love it, I will be a fan forever…plus at around $4 a slice, it's the cheapest lunch spot during the week!" – John C.
Frank's Pizza is located at 417 Travis St. Houston, TX 77002, (713) 225-5656
Fuzzy's Pizza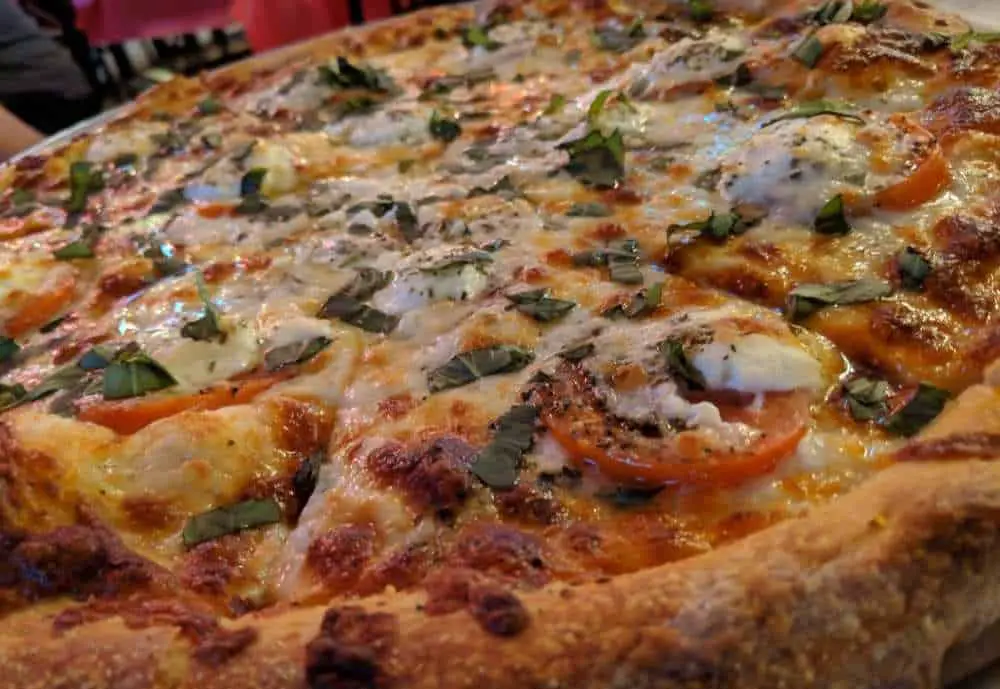 Fuzzy's pizza is an award-winning quality local pizza restaurant.
For more than three decades, this pizza house uses the freshest ingredients when creating their dish. Quality is a must-have to all their dishes, from ingredients to customer service. 
Fuzzy's Pizza has over 20 specialty pizzas and 24 available toppings. They also serve homemade desserts, specialty baked sandwiches, and many more.
All their dishes are baked on-site. So, guests can eat their dishes hot and fresh. 
Menu: Fuzzy's Menu
Top Review: "I literally drive across town to devour this cheesy yumminess! The crust is perfect. The sauce is delicious and not too much! And the cheese…oh the cheese! You can tell they use high-quality mozzarella and they use the right amount…no need to get extra! The service is excellent and they go outta their way to make sure you get exactly what you want!" – Brandy S.
Fuzzy's Pizza is located at 823 Antoine Houston, TX 77024, (713) 682-8836
Pizaro's Pizza Napoletana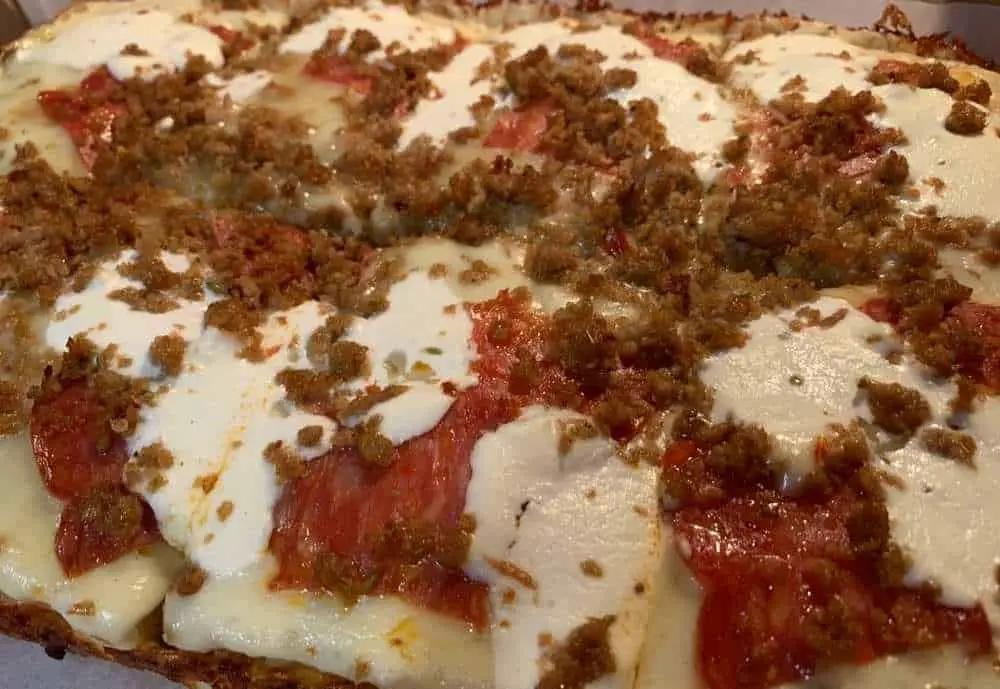 Pizaro's Pizza Napoletana is committed to making authentic Neapolitan-style pizza.
To produce this type of product, co-owner Bill Hutchinson went to Italy to learn under renowned pizza chefs.
Because of this experience, Bill started creating some tasty pizzas after obtaining the unique Italian Tipo 00 flour and pomodo plate tomatoes from Italy.
Pizaro's Pizza serves Napoletana-style, Detroit-style, and New York-style pizza. They make all their dough, mozzarella, and tomato sauces in-house every day.
Guests have the option to dine in or take out. They also have an option to build your pizza by picking your style, base, and toppings. 
Menu: Pizaro's Pizza Menu
Top Review: "We have passed by this restaurant probably thousands of times and never tried it.. but last night we decided to change that! And wow!!! We were pleasantly surprised. This might just be some of favorite pizza now! We had a  large New York style pepperoni. The crust is perfect…airy and crisp without being too thin. The sauce is sweet with a little hint of tanginess to it. The cheese….so fresh and flavorful. Pepperonis were great and cooked well. We will be back for sure!" – Casey C.
Pizaro's Pizza Napoletana is located at 11177 Katy Freeway Houston, TX 77079 and 1000 West Gray Street, Houston, TX 77019.
Saint Arnold Brewing Co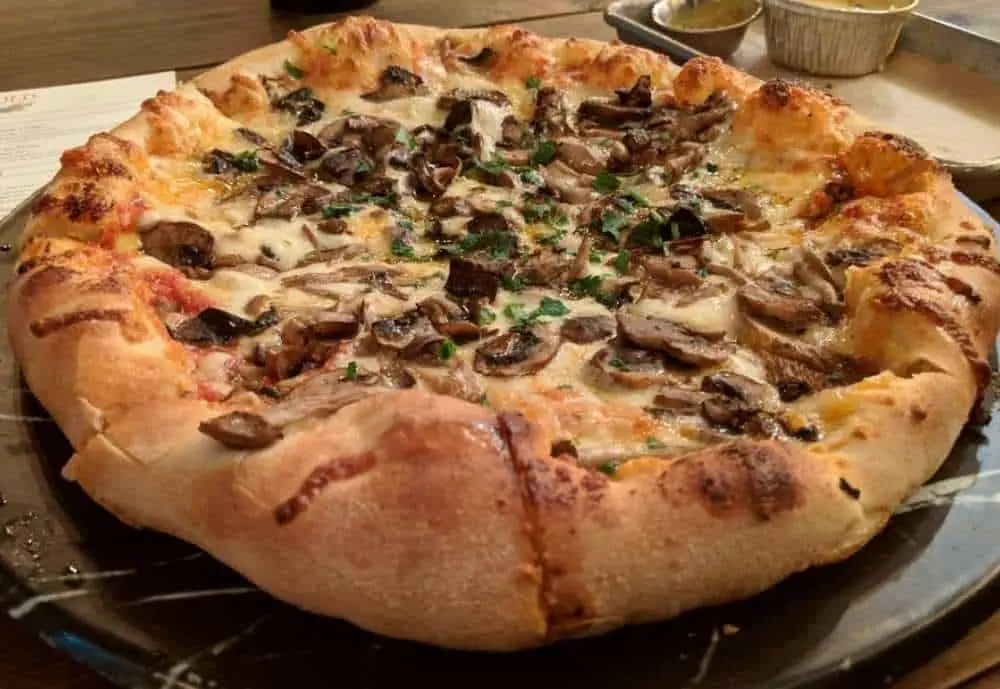 A nice cold beer commonly goes hand in hand with a hot tasty pizza. Saint Arnold Brewing Company creates world-class beers and delivers them to their clients as fresh as possible.
Not only do they craft beers, but they also serve sandwiches, salads, desserts, pizza, and many more.
Pizza is one of Saint Arnold Brewing Co's best dishes. They make their dough by hand daily to optimize its freshness and taste. They even have a suggested beer pairing per pizza option.
If you like chicken and vegetables, you can opt to choose Greek Chicken and Spinach Pizza. It features white sauce, grilled chicken, artichokes, sun-dried tomatoes, spinach, feta, and a garnish of parsley and lemon. Pair this pizza with Lawnmower beer.
Menu: St. Arnold's Menu
Top Review: "Then I got the mushroom pizza with the low dose beer. If you like mushrooms, then you would love the pizza. It's just simply a pizza with many different kinds types of mushroom. The size is bigger then a single person can consume. The low dose beer goes very well with the pizza." – Chunnan W.
Saint Arnold Brewing Co is located at 2000 Lyons Ave, Houston, TX 77020. (713) 686-9494
Romano's Pizza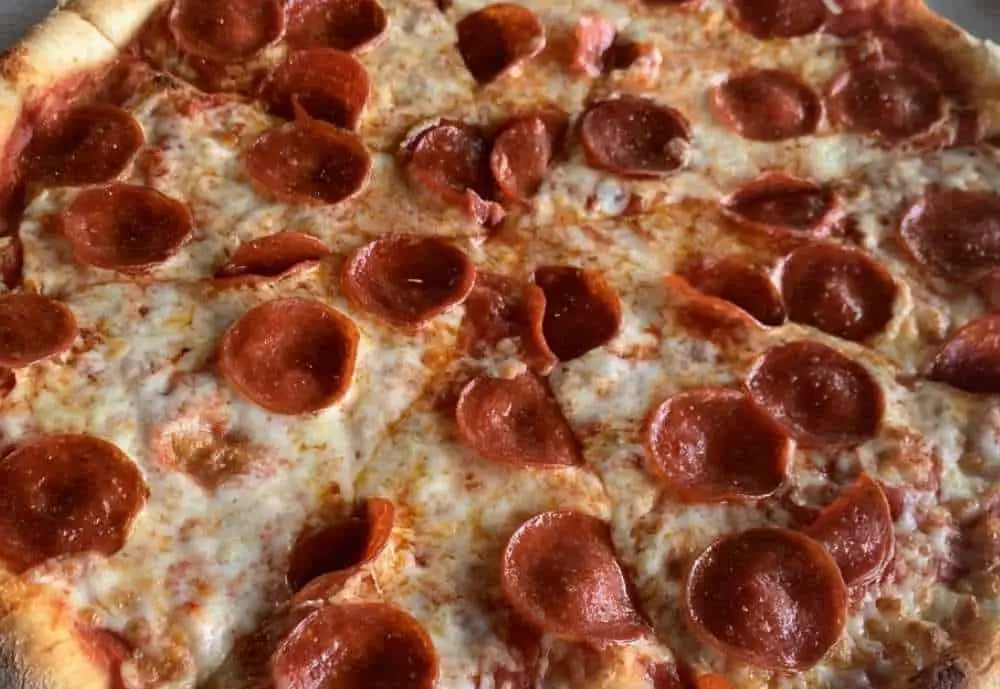 For customers that are looking for a classic New York-style pizza, Romano's Pizza is the place to go.
The owner's pasta-making skills are inherited from their moms, who taught them how to prepare the delicious pasta cuisine on their menu options.
Despite its posh River Oaks location, guests are taken back to what an old-fashioned pizza restaurant looks like.
Romano's Pizza uses fresh dough for their pizza daily. It comes with a variety of toppings ranging from typical pepperoni and Italian sausage to mozzarella cheese.
If you wish to treat yourself to a full carb diet, the Sicilian Deep Dish is a good option. They have cheese, veggies, meat, and special deep-dish choices.
Menu: Romano's Menu
Top Review: "This is my favorite pizza I've ever had anywhere in the world. I've had plenty of pizza from coast to coast and even in Egypt (don't eat pizza in Egypt), even had plenty in nyc and brooklyn and this is better than anything I had there. Their baked ziti is also the best I've had besides my homemade version." – Shoe L.
Romano's Pizza is located at 1528 W Gray St, Houston, TX 77019. (713) 526-1182
Rosie Cannonball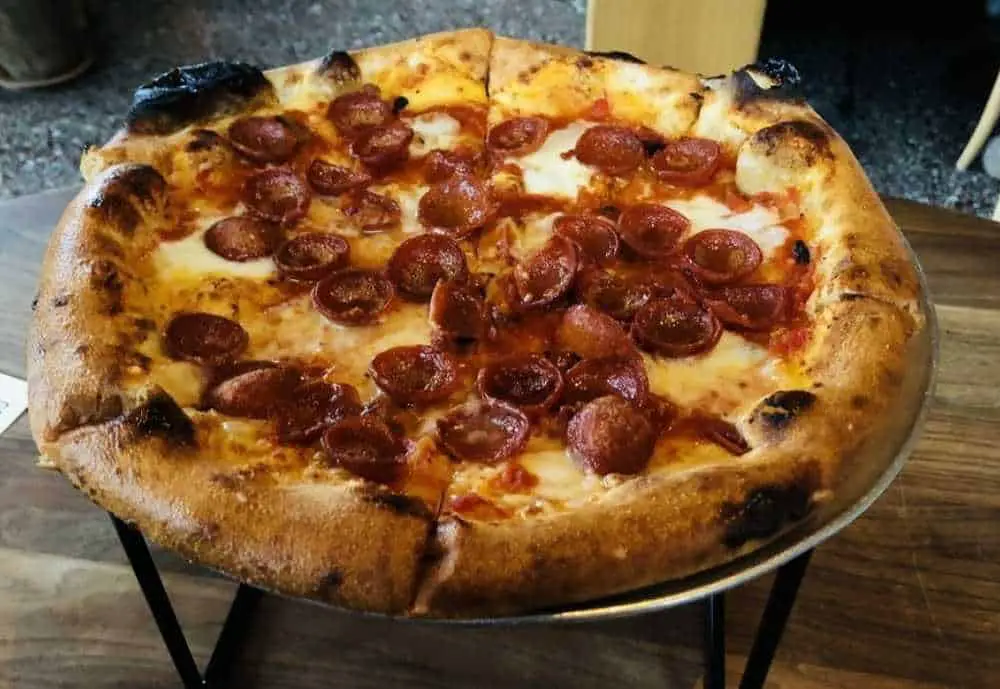 Rosie Cannonball has some of the best pizza in Houston and the perfect place to go for guests that are looking for European comfort food.
The restaurant has a unique set-up where it focuses its cooking in a wood-burning oven and grill in an open, live fire. Their menu is inspired by individual ingredients such as veggies, pasta, pizzas, seafood, and locally sourced meat products. All are cooked over an open fire.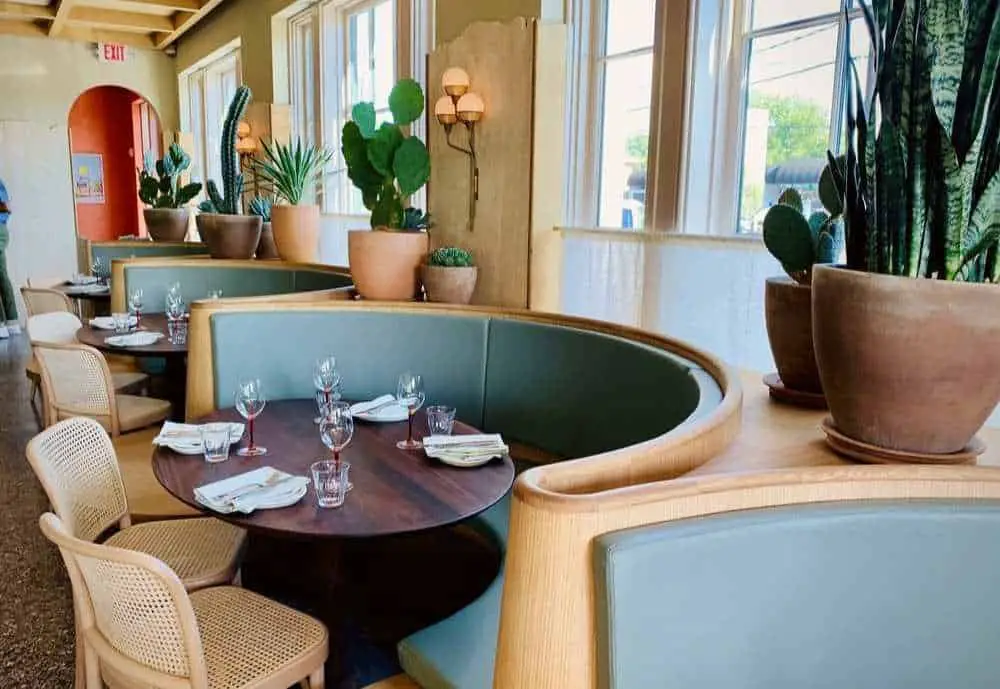 Guests that are looking to try a different style of pizza cuisine can opt to choose Charred Broccolini & Sausage or Rianata. The Charred Broccolini & Sausage features cheese sauce, garlic chips, and lemon while Rianata features red sauce, anchovy, capers, garlic, and oregano. 
Menu: Rosie Cannonball's Menu
Top Review: "The food, drinks, atmosphere, and employees are all so nice. Food OMG is amazing!! I've came a couple of times and ordered different food items. All are flavorful and taste amazing. If you like Irish coffee, order it here it's delicious." – Ericka S.
Rosie Cannonball is located at 1620 Westheimer Road, Houston, TX 77006
ORG Pizza Garden
ORG Pizza Garden is a new pizza truck that serves up amazing pies. They are getting popular, fast, and with good reason.
Top Review: "Could this be the best pizza in Houston? I am beginning to think so. I cannot recommend this place highly enough. Although his focaccia are available at Spec's, frozen, to bake at home at 450 F for 6 minutes, on Sundays, Chef Andrea prepares these exquisite Roman style pizzas from 9-2 at this location on Yale at Tidwell. And they are spectacular." – Jay
5618 Yale St Houston, TX 77076
Brother's Pizzeria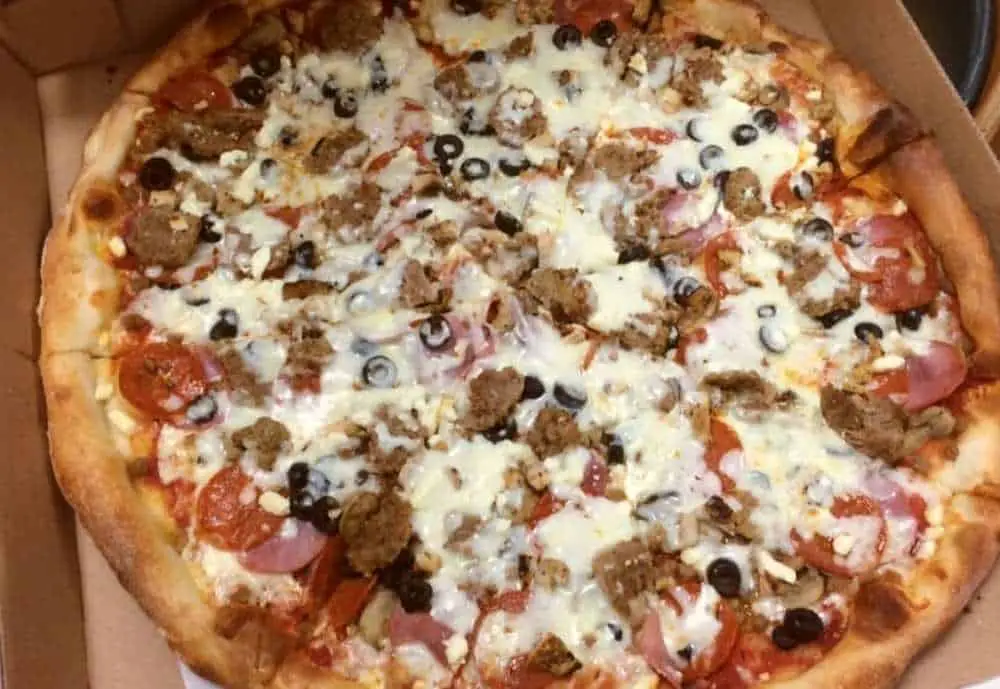 If you are looking for a no-fuss, killer pizza place in Houston, search no more.
Brother's Pizzeria provides a feast of pizza parlor classics with four decades of New York-inspired pizza-making experience. It is a local restaurant that has served the neighborhood since the 1980s.
Thanks to their excellent cuisine and service, the restaurant amassed a large number of loyal customers throughout the years. 
The menu of Brother's Pizzeria features irresistible fresh hot pizzas. Grab a single slice or order a whole pizza with toppings like pepperoni, mushrooms, bacon, onions, olives, and extra cheese.
They also serve hot and cold subs, hot rolls, pasta, a kid's menu, and Italian desserts. 
Menu: Brother's Pizzeria Menu
Top Review: "Pizza should have it's own food group in my opinion. There is something about the pizza from Brother's pizzeria that has me hooked. It is not super greasy to the point that the slice is soggy and it is flavorful. Honestly, you don't need to add Parmesan/red pepper flakes. They are efficient and have great customer service." – Natalie T.
Brother's Pizzeria is located at 3820 N Shepherd Dr. Houston, TX 77018. (713) 692-2020
Star Pizza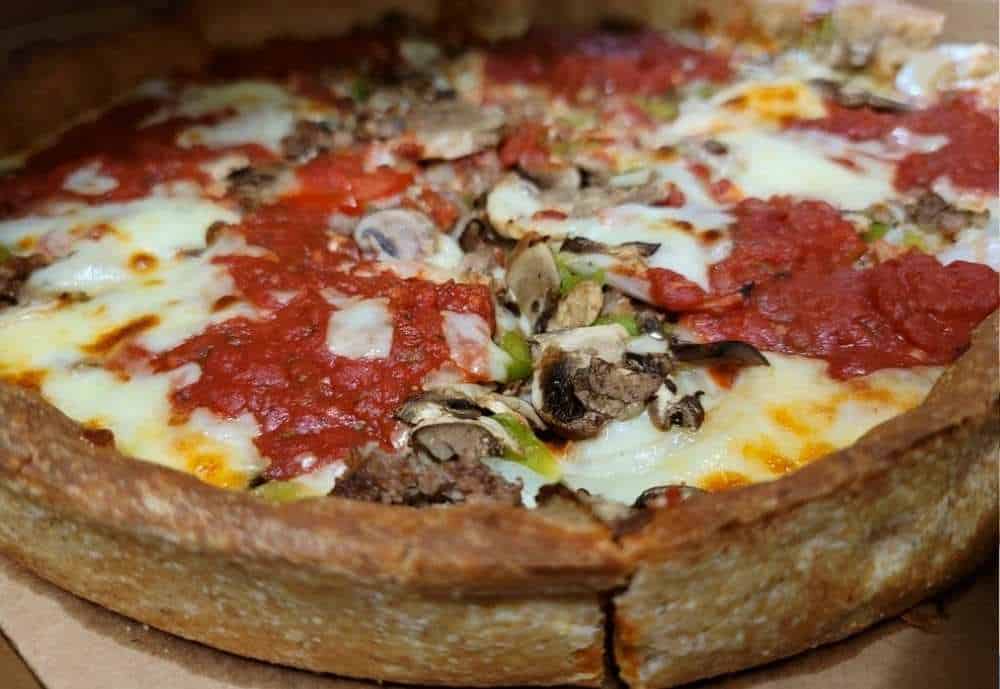 A family-owned business since 1976, Star Pizza uses the finest and freshest ingredients.
All their pizzas are made to order. Their sauces and pizza dough are created right in their commissary kitchen and are created from scratch with their special recipe of herbs and spices.
Every day, the dough is also produced from scratch with only unbleached, untreated flour as ingredients. 
Star Pizza offers Gluten-free, New York-style, Chicago Style Deep Dish pizza. They also serve pasta, sandwiches, and desserts.
Menu: Star Pizza Menu
Top Review: "This place is great! Tasty pizza and a top notch service staff. Enjoy a game or a group outing here. If you're a pizza fanatic then this is the place for you in Houston!" – Carlos R.
Star Pizza is located at 2111 Norfolk, Houston TX 77098, and 77 Harvard Houston TX. 
Vinny's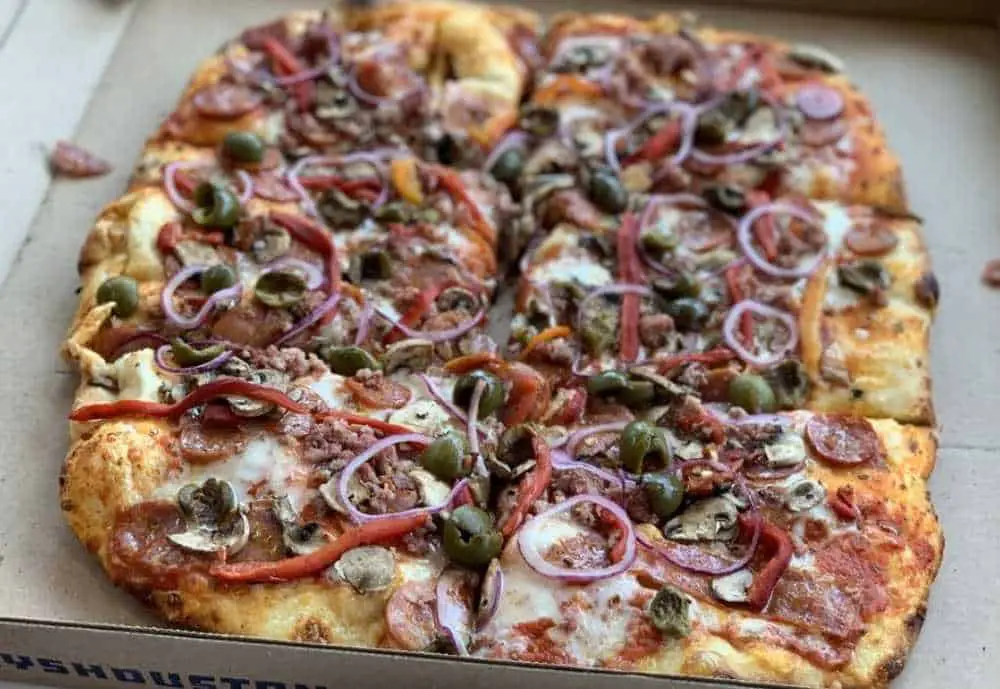 Vinny's pizzeria is considered a crust lover's paradise by many pizza lovers.
Thick, bread-like pieces serve as a sturdy foundation for heavy meats, vegetables, and cheese.
Although it is considered the newest pizza joint in East Downtown Houston, its pizzas are well-crafted which makes you crave more.
Vinny's not only served pizza, but sandwiches, salads, lunch combos, and desserts. They also have a wide selection of beer, cocktails, and wine.
For pizza, you can opt to choose The Classic or their Meatzilla. The Classic features provolone, pepperoni, Italian Sausage, mushrooms, red peppers, red onion, olives, and tomato sauce.
Meatzilla features pepperoni, Angus beef, fatback bacon, Italian sausage, tomato sauce, provolone, and chili flakes.
Menu: Vinny's Menu
Top Review: "Houston has been missing a good pizza by the slice place for a while now, so you can imagine my delight when I came across this absolute gem. Upon entering we were warmly greeted by the guys working and they proceeded to tell us about all their lunch combo options. I opted for a slice of their BCR (bacon chicken ranch) pizza and my boyfriend got a BCR and a meat lovers slice. Everything was delicious (suchhh a good crust) and they even gave me an extra free slice! Service was honestly what made this place really stand out for me." – Astrid M.
Vinny's is located at 1201 Saint Emanuel Houston TX 77003, (713) 750-9433
Luigi's Pizzeria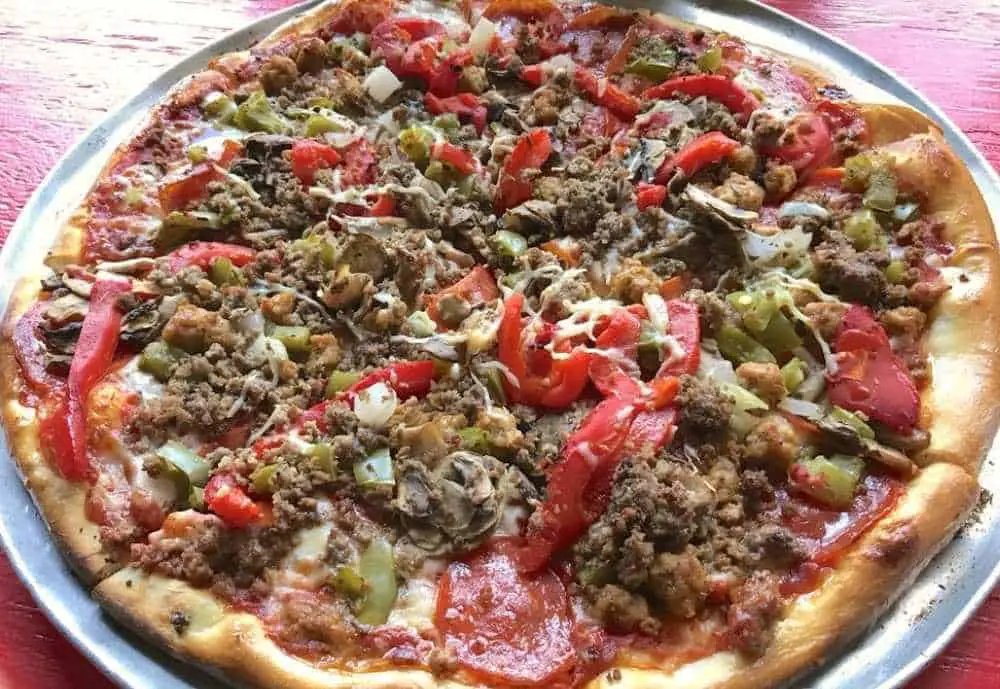 Luigi's Pizzeria began as a labor of love for cancer patients. It started in the backyard of Ward's family and now, it has grown into a thriving business.
This fantastic pizzeria serves you a variety of delectable pizzas, buffalo wings, meatballs, salads, sandwiches, and many more menu options. 
Many of Luigi's Pizzeria's regular customers claim that this is the greatest pizza in town. All their pizzas are homemade dough and covered with tomato sauce, mozzarella, parmesan cheese, virgin olive oil, and oregano.
Their Mexicana and Caprese Pizza are a fan favorite amongst their customers. Mexicana features fajita beef and/or chicken and fresh pico de gallo while Caprese Pizza features fresh tomatoes, buffalo style mozzarella, and basil.
Menu: Luigi's Menu
Top Review: "I've been here once before as a third wheel to a date, which I didnt know at the time. All I could remember was the glorious pizza flavor dripping down my mouth. Ten years later, here I am reliving the experience (the pizza part that is)! The density of toppings to surface cheese area can not be matched by other pizza providers. It is truly amazing to see, taste, smell, and touch. If only they could let me experience the sense of hearing the pizza cook in their ovens. A definite place to eat for any level of pizza enthusiast." – Josh H.
Luigi's Pizzeria is located at 3700 Almeda Houston, TX 77004, (281) 793-3333
Piola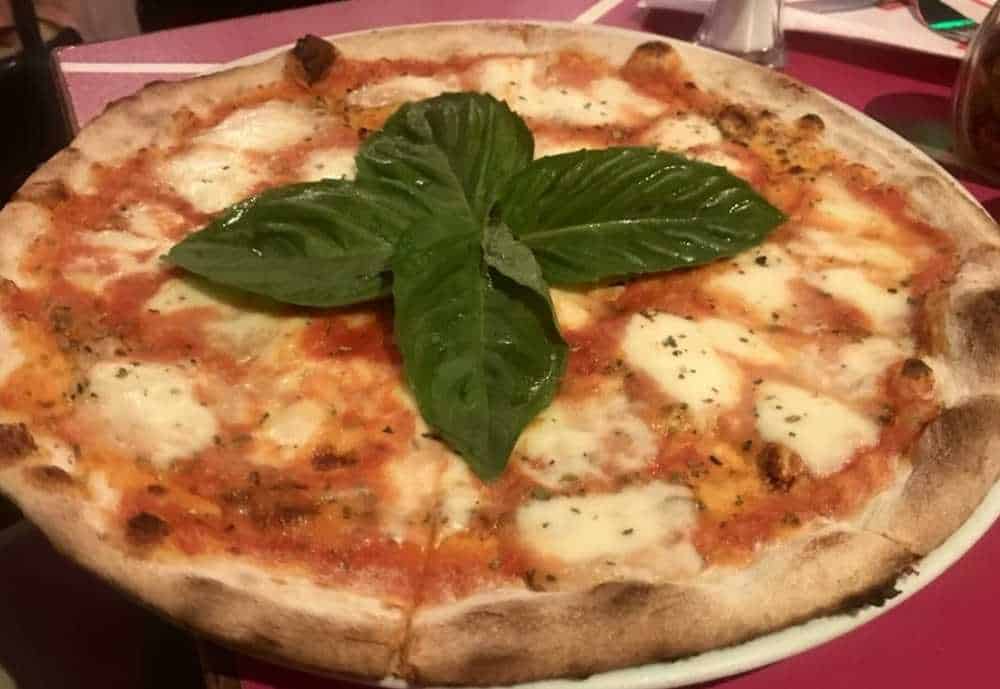 For customers that are looking for pizzas that are inventive and unique, Piola is the place to go.
Piola's is strategically located at the heart of Midtown Houston.
This pizzeria has a wide selection of pizza options. If you prefer the traditional pizza dish, nothing can go wrong with Margherita featuring tomato sauce, mozzarella, and fresh basil.
If you prefer a vegetarian pizza, you can choose Houston Pizza featuring tomato sauce, mozzarella, jalapeno peppers, fresh avocado, diced tomatoes, and fresh parsley.
Menu: Piola's Menu
Top Review: "10/10!! I am born and raised in Palermo and I've lived in California, Nevada and Houston and no kidding this is the top 3 best pizzas I've ever ate in the US." – Chanel R.
Piola is located at 3201 Louisiana St., Suite #103, Houston TX 77006.
Pizza is the perfect snack in many ways since it comprises a crunchy crust bathed in a flavorful sauce, hidden behind a mound of gooey, melting cheese. It is no wonder that many consider this dish comfort food.
Also, if you enjoy traveling to other areas of the world, and find yourself hungry and unsure of what to eat, you can never go wrong by ordering pizza. 
You might also enjoy:
Pizza houston, best pizza in houston, houston pizza, best pizza houston, pizza restaurants, houston pizza, pizza restaurant houston, pizza restaurant near me