Are you a breakfast lover searching for the best breakfast places in St. Louis? Well, your search is about to end! This city has a ton of delicious breakfast joints, each with their own unique style and offerings.
From classic American diners to hip new cafes, there's something for everyone. And to make things even better, many of these restaurants are located in some of the city's most popular neighborhoods.
So whether you're looking for a leisurely weekend brunch or a quick weekday morning meal, be sure to check out these St. Louis breakfast hotspots.
Egg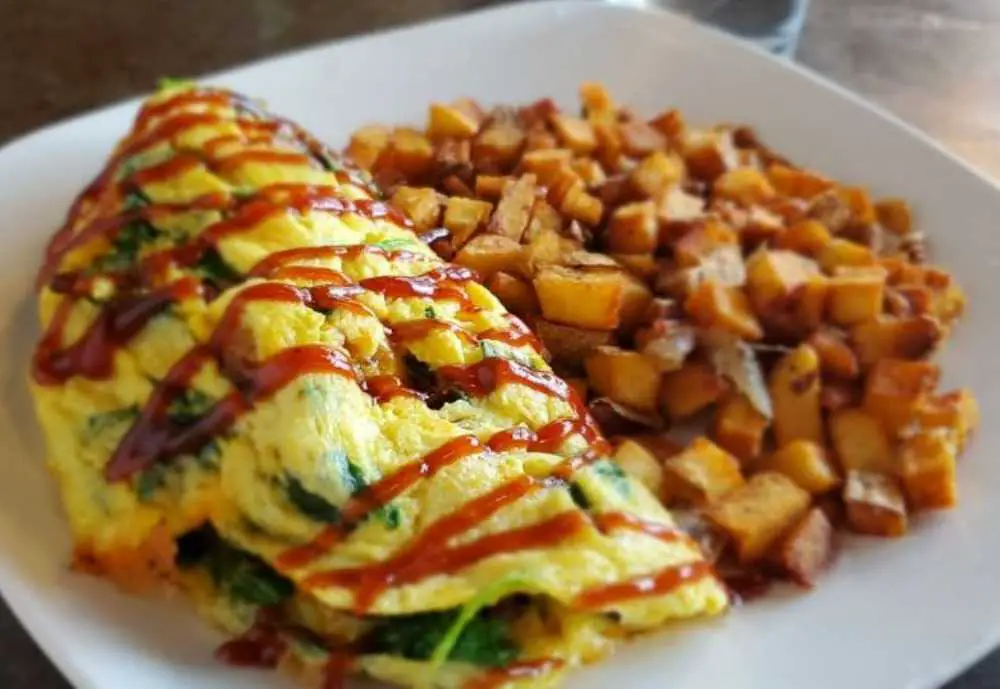 Untitled - October 24, 2022
Egg started as a weekend pop-up shop that grew too popular for its small spot. Their breakfast spot serves classic American breakfasts with a twist.
They also offer many Tex-Mex and Tunisian flavors for more flavors to choose from! Their aesthetics are caught between a diner and a rustic design, which gives their place a unique ambiance.
Wondering what to try? Visitors loved the French toast, El Cerdo, breakfast tacos, and pork belly benedict.
Menu: Egg Menu
Top Review: "An unconventional twist on breakfast. Egg serves delicious breakfast staples with Latin flavors. The vegetarian options at egg are fantastic, but for those looking for a delicious meat dish, I would recommend the pork belly Eggs Benedict. The food is delicious, and the service is fantastic. It's a must if you have a craving for something outside of a typical breakfast/brunch menu. The restaurant in this review is the one on Chouteau." – Tucker B.
2200 Gravois Ave Ste 101 Saint Louis, MO 63104, (314) 202-8244
Rooster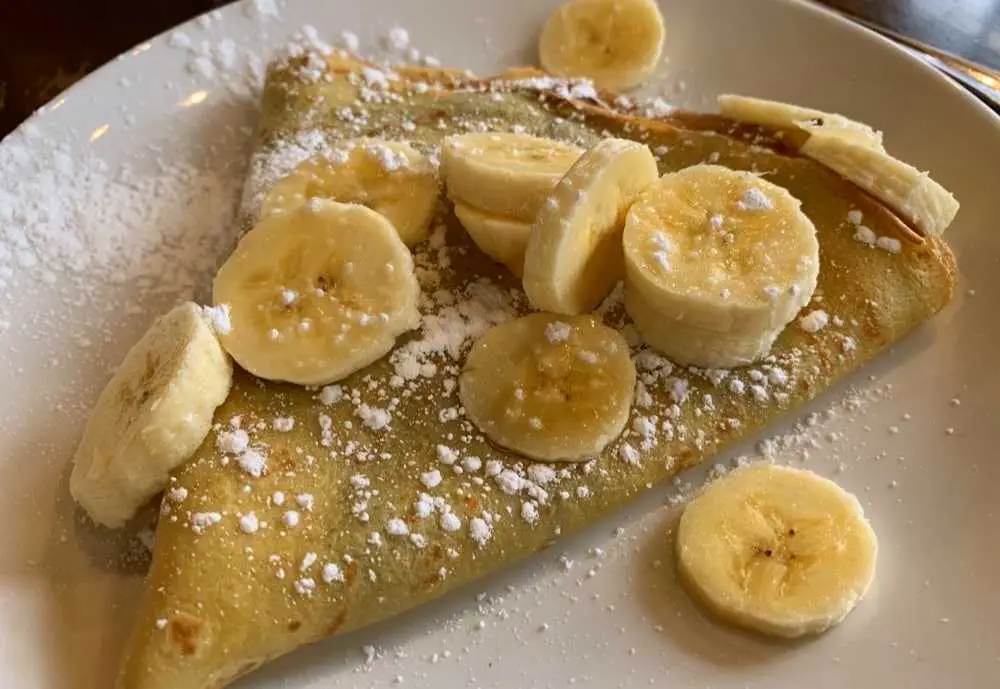 For crepes and sandwiches, look no further than Rooster. This is a popular downtown breakfast and lunch favorite.
They have a simple and friendly vibe with delicious food. Their scrambles are noteworthy, and their bloody mary is an excellent pairing to any brunch.
Try their Rooster slinger (the namesake dish), French toast, a savory crepe, or a fried egg sandwich.
Menu: Rooster Menu
Top Review: "We had our BEST St. Louis breakfast at Rooster! Our farm-to-table meals were a delight, and a mixed drink with breakfast, a treat. We ordered crepes with a potato and egg side, and a slinger. All were absolutely amazing! Equally pleasing was the fun atmosphere! Egg-shaped pendant lights, decor lovingly brushed by local elementary-aged artists, farm-style colors, and a bustling, positive atmosphere. Our server, Jason, welcomed us to St. Louis and offered local sight-seeing advice. What a great guy!And, what a great experience!!" – Crystal T.
1025 Washington Ave St. Louis, MO 63101, (314) 241-8118
Russell's on Macklind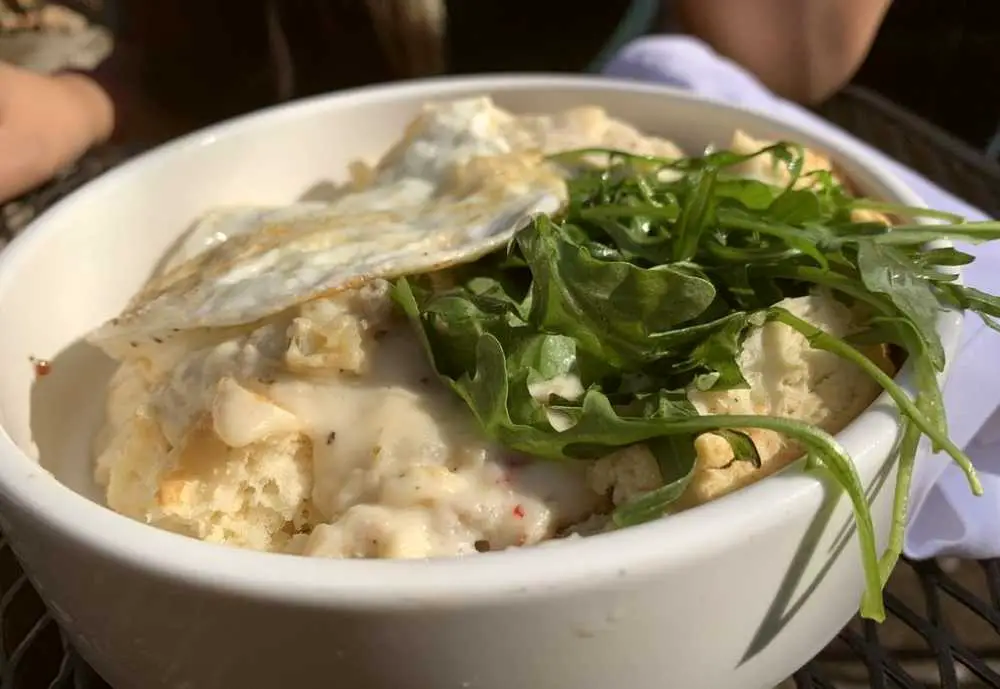 One of the best breakfasts in St. Louis, MO, is Russell's on Macklind. They are a small restaurant that is still extremely popular among breakfast and brunch lovers.
They serve generous portions of food and top it off with an artsy presentation that makes any dish look more elevated.
You can get pastries on the go from their bakery or try any of their dessert options. They are pretty known for their desserts, so make sure not to miss them!
Other things to try are the sunrise on sourdough and the breakfast flatbread.
Menu: Russell's Menu
Top Review: "The cinnamon roll was the size of my woman's head and the icing was almost as sweet her. This is probably the first spot I've been too that has exceeded my expectations on the ratio of bacon to breakfast sandwich… this sh*t was PACKED in there. Piggybacking off that last sentence, the avocado on the toast was taking no days off. I almost had to take out a ruler cause it was that stacked on there. Staff was friendly, ambiance hit, St. Louis was out to play today." – Brett J.
5400 Murdoch Ave Saint Louis, MO 63109, (314) 553-9994
Kingside Diner
It would be remiss to list the best breakfasts in St. Louis and not mention Kingside Diner.
Kingside Diner specializes in brunch and is a hip spot in town. It's got cute and modern aesthetics that will make you smile when you walk in. Plus a chess room!
They've got something for you, whether you're craving something sweet or savory. And it's always a plus when you've got a full-service bar for those boozy brunch weekends.
Try the Johnny Cash breakfast sandwich, huevos rancheros, avocado toast, blue plate special, and French toast. Take it all to the rooftop patio with a mimosa flight for the best brunch experience.
Menu: Kingside Diner Menu
Top Review: "This was a fantastic place to come for brunch on our trip to St Louis. It was pretty busy for a Friday morning, but they were able to seat our party of 11 after a brief wait, which was amazing. The King Mary Bloody Mary was really good, and my friend really enjoyed her peach Bellini. I got the Huevos Rancheros, and it was really good. The Corn+Beef+Hash=Diner skillet was also a hit. The kids were all happy with their pancakes, waffles, French toast, and bacon. I would definitely come back the next time I'm in town." – Kelly W.
236 N Euclid Ave St. Louis, MO 63108, (314) 454-3957
Southwest Diner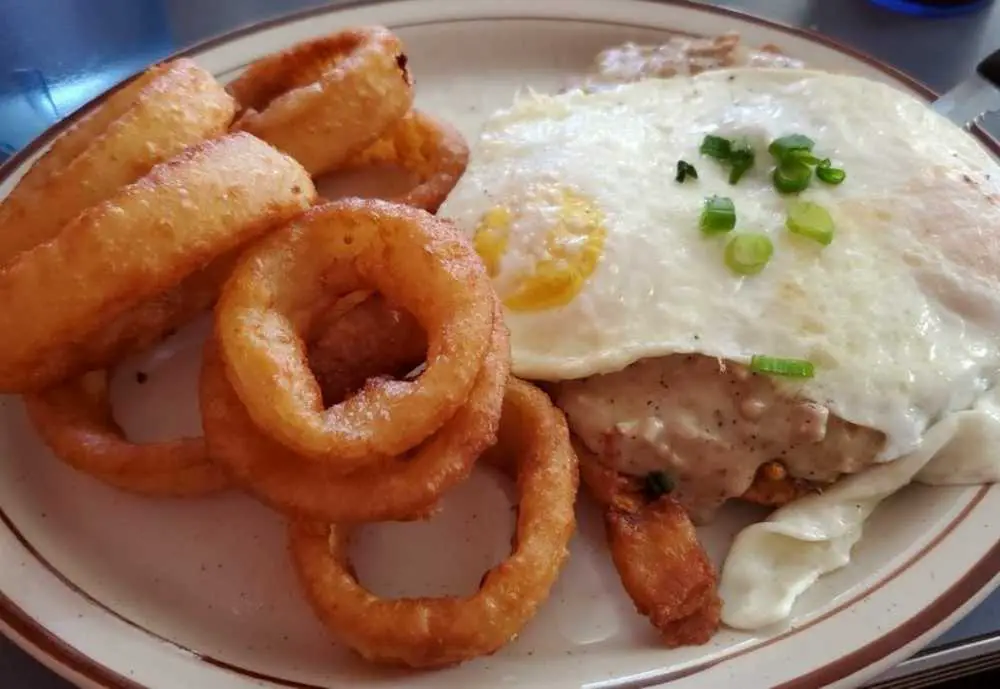 Southwest Diner is a popular brunch spot and is easily one of the best brunch places in St. Louis.
They serve traditional diner items of American and Tex-Mex flavors. They've got the vibe as you'll feel like you're in a southwest diner while inside.
Their popular menu items are the breakfast burrito, grits on fire, huevos rancheros, country fried steak, and southwest slinger.
Menu: Southwest Diner Menu
Top Review: "This place never disappoints. This time around I got the Rocket to Bacon Land omelette and it was what a hearty breakfast is made of. The house potatoes were a good addition but, honestly, the omelette is filling on its own. What I loved most about my visit was all the new outdoor seating that's now available. They have about six picnic tables that accommodate a group of six well with fans hanging from the ceiling. If the weather is good, I definitely recommend sitting outside. As always, I'll be back to you, Southwest Diner!" – Carmen L.
6803 Southwest Ave Saint Louis, MO 63143, (314) 260-7244
Songbird
Songbird is also one of the best breakfast places in St. Louis, MO. They are best known for their excellent breakfast sandwiches.
They also have creative menu items that you could have fun with.
Their most recommended dish is the combo breakfast sandwich with 3 slices of aged white cheddar, 3 slices of bacon, a fried egg, and all lying on toasted sourdough.
Other noteworthy dishes include the breakfast Tamale and the farm toast.
Menu: Songbird Menu
Top Review: "Absolutely phenomenal. Chefs kiss. We stopped by for Sunday brunch and the wait was an hour long so we ended up going somewhere else and making a reservation for Monday morning (highly recommend calling to make a reservation at least a day before). Came back on Monday morning and was seated immediately. This place gets an easy 5 stars because the decor is so cute and quaint and quintessentially brunch, the food was delicious, and the price was very fair. We got the combo toast, the French toast, and the cheese grits and all of them hit THE spot. I will be a loyal regular from now on and vow to bring all of my out of town guests here til death do us part. Well done ballad bird" – Terry G.
4476 Chouteau Ave St. Louis, MO 63110, (314) 781-4344
The Mud House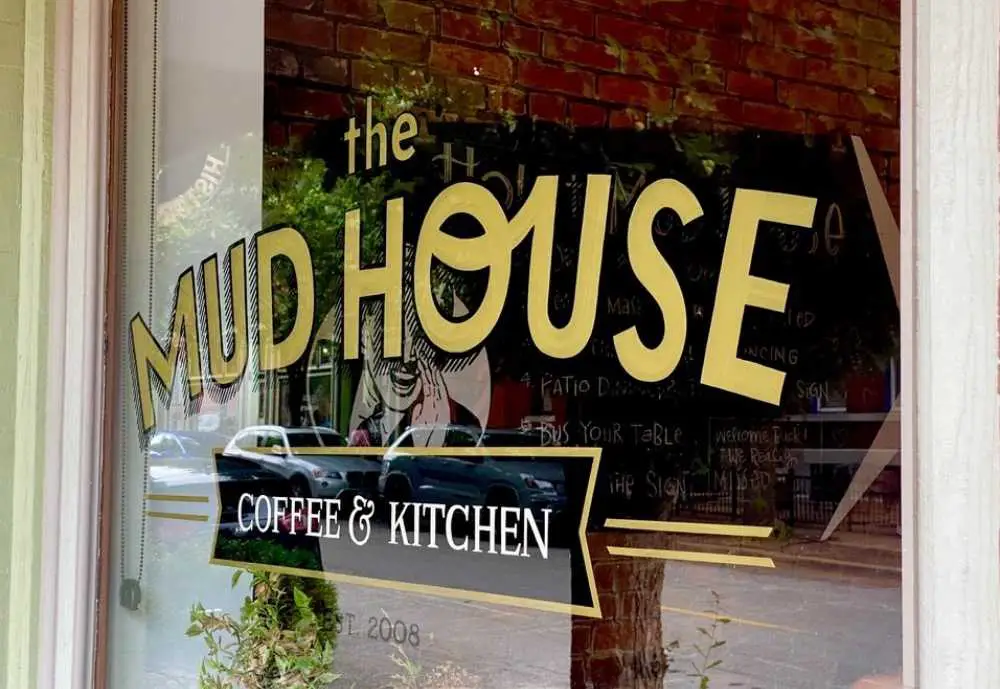 If you're craving something with a local flair and some good 'ol classic breakfasts, head to The Mud House.
They are a smaller spot and one of the more popular breakfasts and brunch places. It might get crowded at peak hours, so you better come prepared. Their specialty drinks are great, and they have an overall friendly service.
A plate of French toast or a mudslinger is always a good choice when you're in St. Louis, especially in The Mud House.
You can also try their breakfast sandwich and breakfast burrito.
Menu: Mud House Menu
Top Review: "Super cute, best breakfast food ever and lots of drink options. I can't handle dairy but there are always menu options for me (and the staff is very helpful and accommodating). I especially love their cold brew coffee n tonic when it's hot out." – Sandra M.
2101 Cherokee St Saint Louis, MO 63118, (314) 776-6599
Half & Half
Half & Half is a great brunch option in St. Louis. They have weekend specials that draw in the crowd, so you can expect a line if you're going to brunch here.
Their cocktails are also perfect for that brunch vibe. But if you're more of a caffeine fiend, they also have a ton of coffee options to choose from.
They serve American breakfasts like avocado toast, fried egg sandwich, and steak and eggs.
Their Clara cakes are also the must-try here, so don't miss out on that.
Menu: Half and Half Menu
Top Review: "The food was SO good and fresh. Came out quickly and the staff was very friendly. It was pretty crowded though, so definitely would want to make reservations ahead of time." – Kaitlyn B.
---
All in all, these restaurants are definitely some of the best breakfast places in St. Louis! They not only offer delicious food, but also a great atmosphere that is perfect for starting the day.
Whether you're looking for a quick bite or a leisurely meal, these restaurants will definitely have something to suit your needs. So next time you're in the mood for breakfast, be sure to check out one of these great locations. You won't be disappointed!
You might also like: