Hold on tight to your buns, food enthusiasts, because we're about to embark on a saucy journey through the heart of the Queen City. If you've ever thought of burgers as the "juicy sonnets of the culinary world", you're in the right place. Yes, we're talking about the best burgers in Charlotte, North Carolina – the ones that set your taste buds ablaze with delight and fill your stomach with the kind of contentment that only a well-constructed tower of meat and cheese can provide. Get your napkins ready, folks – it's going to be a delightfully messy ride!
Bang Bang Burgers
Bang Bang Burgers is a popular burger joint located in Charlotte, North Carolina. This restaurant is known for its artisan brioche buns, which are crafted from scratch by local Charlotte bakery Dukes Bread.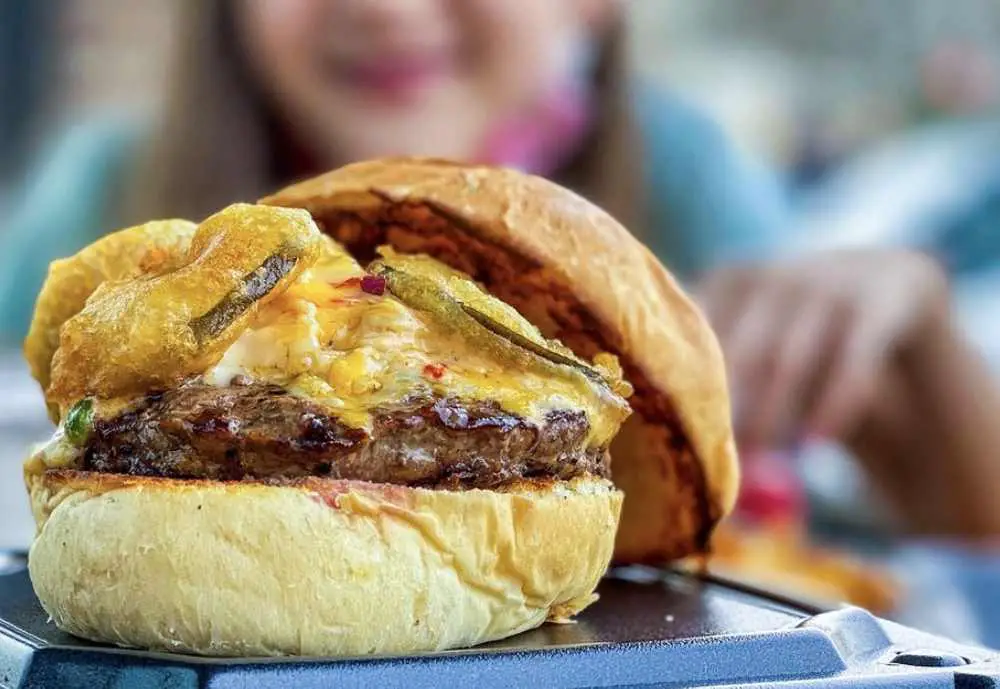 The menu at Bang Bang Burgers features a variety of gourmet hamburgers with a range of toppings, appetizers, and sides. The signature dish is the Bang Bang Burger, which is a must-try for anyone visiting the restaurant.
The atmosphere is friendly and relaxed, with outdoor seating available for those sunny days. Customers rave about the food quality and great friendly service. If you're in the Charlotte area and looking for a delicious burger, Bang Bang Burgers is definitely worth a visit.
Menu: Bang Bang Burgers Menu
Top Review: "Bang bang never disappoints.I still think top five best burgers in Charlotte. Burgers are always cooked to perfection, music is always on point.  The best part? the staff! everyone is always welcoming, friendly, and truly care about their customers. I had to double cowboy medium well with a sunny side up egg, and of course the onion rings! you can never go wrong with those onions rings! Bang sauce on the side and you're golden my friend!" – Alex H.
Harriet's Hamburgers
Harriet's Hamburgers in Charlotte, North Carolina is a must-visit for burger lovers. Located within the trendy Optimist Hall, this gourmet burger joint serves up delicious smash burgers made with all-natural meat and premium cheese.
The menu is simple, featuring classic options like a burger with cheese and fries, but the quality of the ingredients and the friendly service make it stand out.
The restaurant is housed in an old textile mill, adding to the unique and charming atmosphere. Be sure to give them a go for some of the best burgers in Charlotte!
Menu: Harriet's Menu
Top Review: "This hamburger joint was one of the highlights of my recent Charlotte trip. It's located inside Optimist Hall, a spacious food hall with plenty of seating inside. Although there were a lot of people in line when I went, service goes by pretty quick. They give you one of those pagers that beeps when your food is ready so you can walk around whole waiting. The servers/cashiers are also very friendly. The burgers themselves are amazing. Just a simple burger with cheese and pickles but well seasoned, some crispy bits on the outside, good bun to meat ratio. The fries are crispy and soft on the inside, also well seasoned. Highly recommend stopping by here if you're ever in the area." – Micah C.
Cowbell Burger & Whiskey Bar
Cowbell Burger and Whiskey Bar is a must-visit restaurant in Charlotte, North Carolina for anyone who loves burgers and whiskey. Located at 201 N Tryon Street, Unit 1010, Cowbell Burger and Whiskey Bar is a popular spot for locals and tourists alike.
The restaurant boasts a diverse menu of delicious burgers, sandwiches, salads, and sides, with a focus on locally-sourced ingredients. In addition to its food offerings, Cowbell Burger and Whiskey Bar has an extensive selection of over 200 whiskeys, making it a great destination for whiskey enthusiasts.
The restaurant's cozy, rustic atmosphere and friendly staff make for a welcoming dining experience. Cowbell Burger and Whiskey Bar is a fantastic burger spot in Charlotte – be sure to check them out.
Menu: Cowbell Burger Menu
Top Review: "The food here was absolutely amazing!!! I can't tell you the last time I had a burger that delicious. The staff was so friendly and accommodating . I want to come back the next time I come in town." – Star D.
Ace No 3 – Belmont Village
Ace No. 3 is a must-visit burger joint in Charlotte, North Carolina. With three locations across the city, including Myers Park and Belmont Village, this local gem has quickly become a favorite among locals and tourists alike.
The burgers are the star of the show, with a crunchy crusted grill top and perfectly cooked patties that will satisfy any burger craving. The menu also includes delicious sides like fries and onion rings, and there are vegetarian options available as well.
The atmosphere is casual and inviting, with friendly staff and a laid-back vibe.
Ace No. 3 is undoubtedly one of the best burger joints in Charlotte. Whether you're a local or just passing through, a trip to this local gem is well worth it.
Menu: Ace No 3 Menu
Top Review: "I love Ace's, and this Belmont location is great. Friendly and quick service. Delicious burgers. Beats the heck out of fast food while keeping a low price point. I recommend stopping by or ordering to-go for a tasty treat." – Jen M.
Pinky's Westside Grill
Pinky's Westside Grill in Charlotte, North Carolina, is a must-visit spot for anyone craving a delicious burger. With two locations in Charlotte and Huntersville, Pinky's has become a local favorite thanks to their mouth-watering burgers, friendly service, and laid-back atmosphere.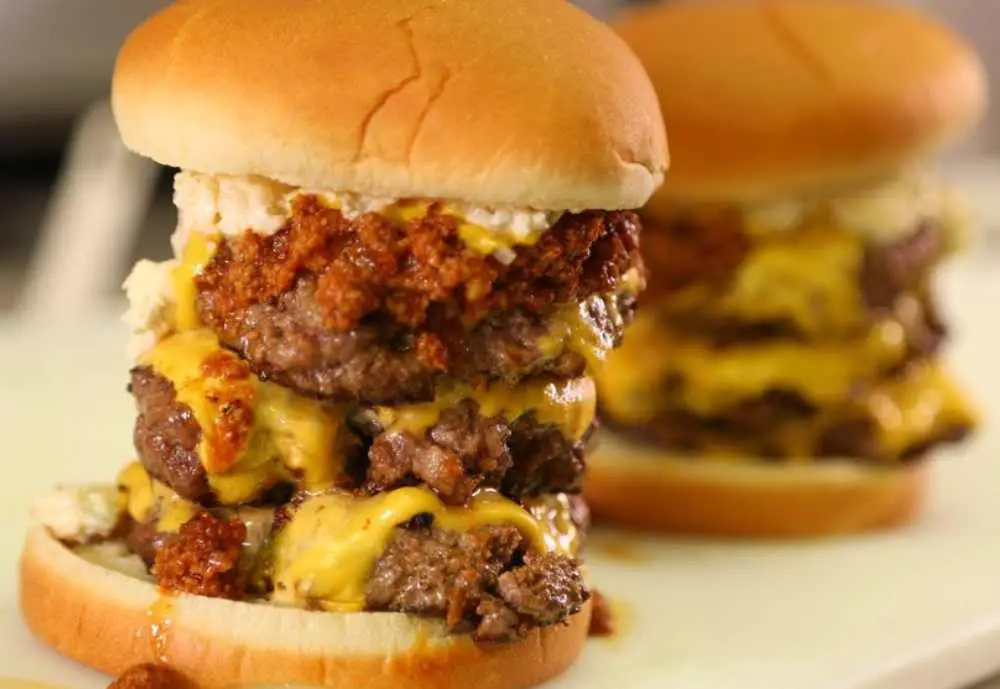 Their menu is packed with unique burger options, such as the "White Trash Burger" with provolone, fried pickles, onion straws, and spicy ranch or the "Asian Pork Burger" with ground pork, Korean BBQ sauce and cilantro honey slaw. Vegetarians will also find plenty of options, including the "Impossible Burger".
But it's not just the burgers that make Pinky's special. They also serve up tasty sides like sweet potato fries and fried pickles, as well as a selection of craft beers and cocktails. If you're looking for a casual spot to grab a delicious burger and hang out with friends, Pinky's Westside Grill is the place to be.
Menu: Pinky's Menu
Top Review: "Believe the hype. Place is legit. My gf is a worshipper and has converted me. I've been here several times and haven't found a thing I wouldn't try again. There really is no reason that you shouldn't give this place a shot. Absolutely love the business model and how they execute. Quick and efficient. The decor is the vibe. The menu is local and eclectic." – Nino R.
CHUBZ Famous Chiliburgers
CHUBZ Famous Chiliburgers is a must-visit restaurant for burger lovers in Charlotte, North Carolina. Co-owned by Steve Kalik and Scott Piechocinski, this restaurant has been serving up some of the best chili cheeseburgers, hotdogs, fries, and onion rings in Charlotte since 2013.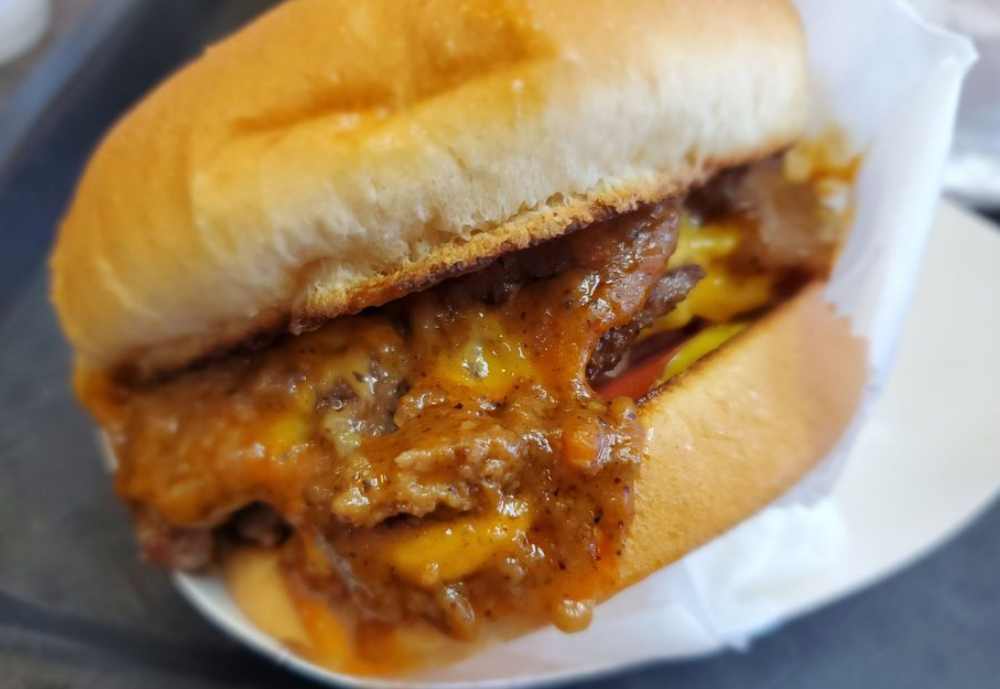 Their unique flavor profile comes from using only the finest quality ingredients, including locally raised, 100% grass-fed Angus beef that is certified chemical-free. The relaxed atmosphere and friendly staff make it a great spot for a casual lunch or dinner.
Menu: CHUBZ Menu
Top Review: "Five stars! The hospitality is unmatched. The whole neighborhood seems to feel at ease in the pop and son owned and operated shop. The food was delicious. Chubz sauce for the win was reminiscent of In-n-out sauce! The fries were hand cut and perfectly crispy and salty. I can't recommend this place enough if you want a big plate of good food and and laid back atmosphere." – Julianna S.
---
From the humble dive bars to the swanky uptown joints, each burger joint we've explored is a testament to Charlotte's unyielding commitment to the craft of burger-making. Remember, dear readers, life is too short for a bad burger. Stay hungry, fellow foodies, and may your burgers always be cooked to perfection!
You might also like these articles:
best burgers in Charlotte, burgers in charlotte, burgers charlotte nc, best burgers in charlotte, best burger in charlotte, burgers in charlotte, best burger charlotte, charlotte burger, best burgers in charlotte nc, burgers charlotte nc, best burgers charlotte nc, harriet's hamburgers menu, harriet's hamburgers, best burgers near me, burger in charlotte.