Saddle up, pizza enthusiasts, because we're about to ride into a culinary journey through the heart of Louisville, Kentucky, where the only thing faster than a racehorse is the delivery time of these delectable pies. In a city known for its Derby delights and Southern charm, we've uncovered a hidden treasure – a stampede of pizza joints that'll have you saying "Neigh!" to ordinary slices. Get ready to trot through the savory streets of Louisville as we explore the finest pizzerias, where each bite is a winner in our high stakes. So grab your reins and race with us through this quick look at the best pizza in Louisville!
Arno Pizza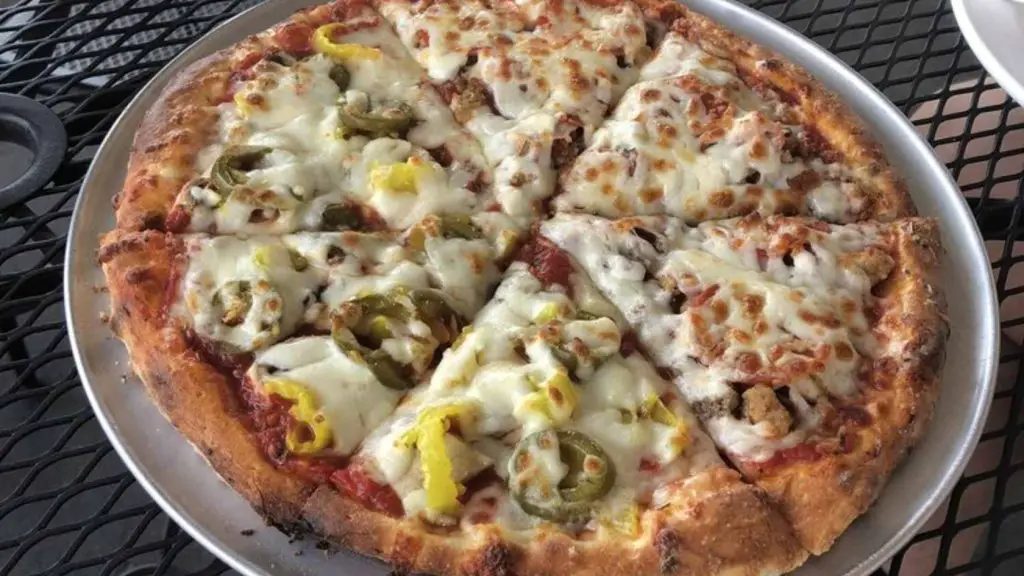 Admittedly, Arno Pizza doesn't look like much from the outside, but please don't let that fool you. Arno is one of the highest rated pizza joints in the city, and for good reason! Their service is fast and friendly, and their pies are fresh and delicious. Beyond pizza, they offer a variety of paninis, calzones, and sandwiches which can also be ordered as flatbreads. Come here for lunch or dinner, and you can fully expect to leave with some of the best pizza in Louisville.
Menu: Arno Pizza
Top Review: "This is a small place, underwhelming and what you'd expect in the neighborhood it lives. But! I appreciate how clean and quick they are. Their buffalo chicken pizza is my favorite! It's hard to stop eating–perfect sauce, perfect toppings, and great crust. Service is friendly and fast. I would like try other food on their menu because what I've had was that yummy." –Lindsey A.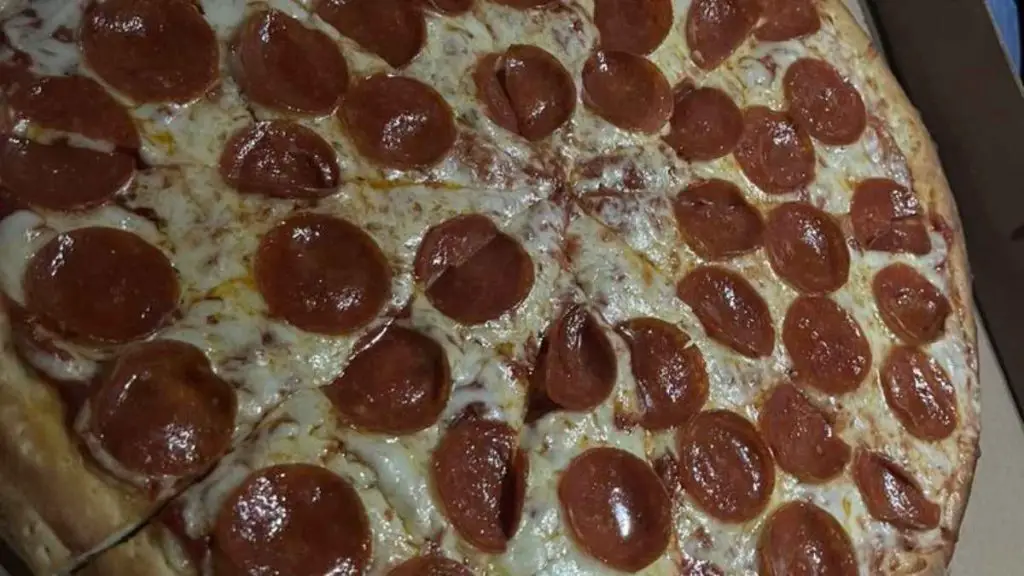 3933 Bardstown Rd, Louisville, KY 40218
M-F 11am-8pm Closed Weekends
Impellizzeri's Pizza
Difficult to pronounce but easy to enjoy, Impellizzeri's Pizza is a local chain with three locations in Louisville and one in Elizabethtown. They specialize in deep dish pizza, but they also have thin crust, as well as a full menu of Italian entrees. Their large dining rooms have a warm atmosphere,
Menu: Impellizerri's
Top Review: "Upon arrival, the place was vibrant and welcoming!    The Reviews are on point with the breadsticks! Best I've ever had. Loaded with garlic and butter and baked to a crusty perfection.
The Chicken-bacon Ranch pizza was a generous 14″ size! Very much deliciously cheesy delight and pipin hot. ¡Delicioso!
Also got a glimpse into the kitchen/serving area
(A rarity). It was spotless (floor and prep area), well organized and the prep staff had gloves, aprons, etc. All areas in restaurant were sanitized.
Don't make the mistake of overlooking this place because it sits in a strip center !  
You will be amazed on all levels with this fun delicious place!" –Eunice L.
Three locations in Louisville
Danny Mac's Pizza
Nestled within a cozy little outdoor shopping area, the old school charm of Danny Mac's Pizza is more than enough to get you in the door. Once you're inside, be sure to try their famous cheesy breadsticks, known as "Crack Sticks!" They have plenty of delicious pizza choices, but if you're not in the mood for a pie, they also offer calzones, baked spaghetti, and many others besides.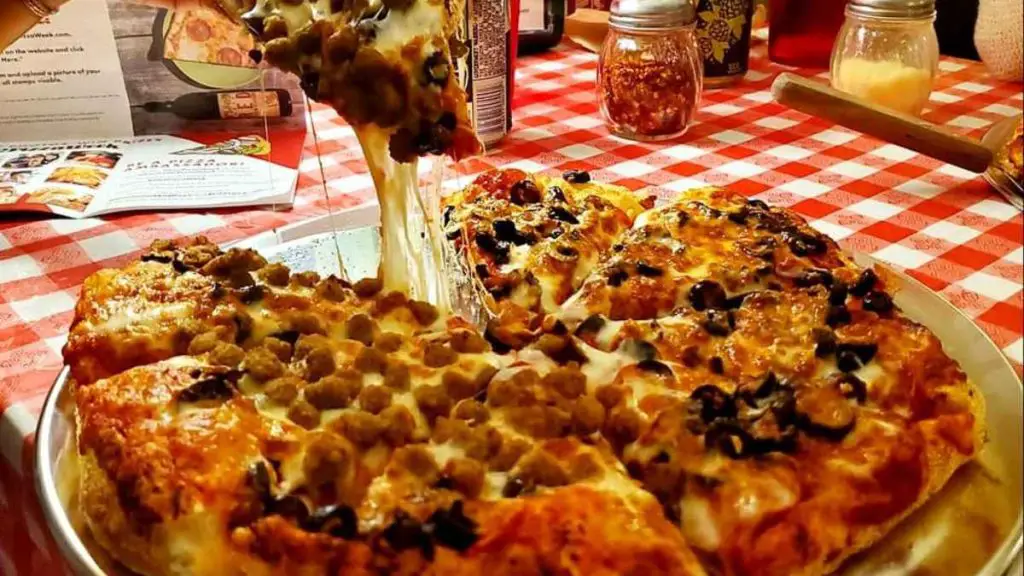 Menu: Danny Mac's
Top Review: "Had a great visit at Danny Mac's off Melwood! The pizza was great! Nothing was left over! We also ordered the "Crack Sticks", they were fantastic!  They were covered in melted butter!
The place was a bit hard to locate at first, but that's part of the fun! Danny Macs is attached to a much larger building with many tiny businesses inside. I couldnt believe this hidden gem.
The pizza was old school, just the way I like it. Cheesy, saucy, perfectly cooked dough with a great texture.
The cheese sticks or crack sticks were more of the same, cheesy, sloppy, messy and just plain good!
You order, they bring it out!" –T O.
1860 Mellwood Ave, Louisville, KY 40206
Tu-Sa 11am-8:30pm, Su 1pm-8:30pm, Closed Mondays
Pizza Lupo
Menu: Pizza Lupo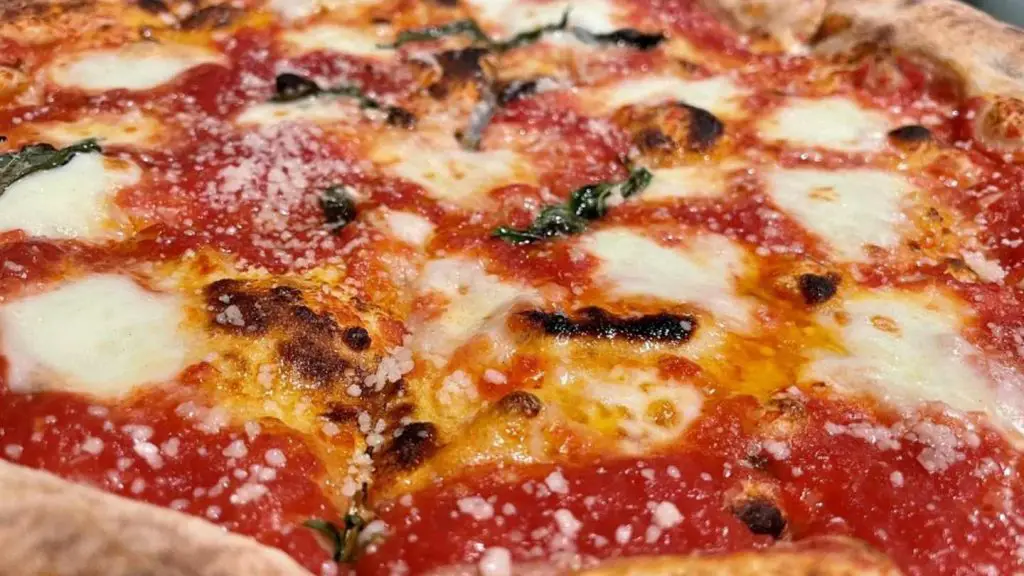 Located in what appears to be a quaint, two-story home converted to a restaurant, Lupo is truly lovely. Consequently, the inside is beautifully decorated and cozy, with a charming covered patio outside for additional seating. Famous for both their crust and their delicious house-made sausage, Pizza Lupo is food for the soul and belly alike. With a full bar and generous wine selection to compliment your meal, you are sure to be satisfied with your dinner here, enjoying some of the best pizza in Louisville.
Top Review: "Amazing Pizza, Neapolitan style 100%!
Clear winner for Best pizza in the city.
Highly recommend for anyone who wants to feel in Italy for a little bit!" –Alexandre G.
1540 Frankfort Ave, Louisville, KY 40204
Open Everyday 5pm-10pm
Wick's Pizza
Wick's Pizza: where cool vibes and great pizza meet. With a darker atmosphere and an old-school feel, this place has a vibe all it's own. Enjoy a drink and a game of pool while you wait for your pizza, or just kick back and enjoy the game on one of the many TV's. If you're really hungry, be sure to try out the Big Wick, their own unique spin on the idea of a supreme pizza.
Menu: Wick's Pizza
Top Review: "Still the best pizza ever!  Been going every opportunity I get when we travel through Louisville.  This is the place I think about when you mention pizza. Crust is crisp on outside and chewy on the inside.  Toppings are plentiful.  Love the Big Wick which is a supreme type pizza." –Jeffrey B.
Four Locations to Serve You and Expanding!
Old School N.Y. Pizza
If New York style is indeed your pie of choice, be sure to visit the good people of Old School N.Y. Pizza! Specializing in authentic, thin crust New York pizza, these folks know exactly what they're doing. Want lunch, but don't need to buy a whole pizza? No problem, Old School sells their pizza by the slice, and even offer the perfect lunch special: a slice, a salad, and a drink. Come for lunch, get hooked, and come back over and over!
Menu: Old School N.Y. Pizza
Top Review: "You've got to come check this spot out! Food is absolutely perfection! Service is nothing short of amazing and they added a bar if that's your thing. You can get a slice or two or order a whole pie. They have a great selection of pizzas and I love their garlic knots. Best Caesar's salad around." –Christopher P.
12907 Factory Ln, Louisville, KY 40245
M-Th 11am-9pm, F-Sa 11am-10pm Closed Sunday
MozzaPi
MozzaPi is a bit different than the rest of the entries on this list. Rather than being a pizza joint, MozzaPi is an artisan bakery, that also makes incredible pizza. Need an event catered? These are the folks to call. They'll arrive at your venue with their mobile wood-fired oven in tow, and your guests can "Ooh" and "Aah" over their pizzas as they come out of the oven, fresh and perfect. Afterwards, can you imagine anything more amazing than wood-fired s'mores? Nope, didn't think so. Neither can I.
Menu: MozzaPi
Top Review: "So delicious. From the road, it's the "wait, are they open?" Yes they're open and you won't be disappointed. There are a handful of pizzas to choose from. Each pizza serves about 1-2 people. The Ingredients are homemade, the cookies are homemade and the staff are super nice." –Sara L.
Three locations to serve you
In the grand finale of our pizza pilgrimage through Louisville, Kentucky, it's clear that this city isn't just about horse races; it's also a winner in the pizza game. From crusts that are as dependable as a seasoned jockey to toppings that gallop their way into your heart, we've uncovered the city's tastiest hidden gems. So as you bid adieu to the Derby City, remember that whether you're betting on the ponies or indulging in a slice, in Louisville, you're always in for a memorable ride. Go ahead, saddle up your taste buds soon for another delicious lap around the track, because Louisville's pizza scene is truly a winner in our book!
Salivate over more of our travel blog articles:
best pizza in louisville, pizza in louisville, best pizza in louisville ky, pizza in louisville kentucky