Are you craving some sushi? You're in luck because the city has some of the best sushi restaurants in the country. There's no shortage of great sushi spots in Austin, but we're listing the cream of the crop and giving you the best sushi restaurants in Austin.
Lucky Robot Japanese Kitchen
If you're looking for more contemporary Japanese cuisine, Lucky Robot Japanese Kitchen is the place to go.
Lucky Robot features locally sourced, sustainable ingredients and offers a unique twist on Japanese street food with influences from different Asian flavors.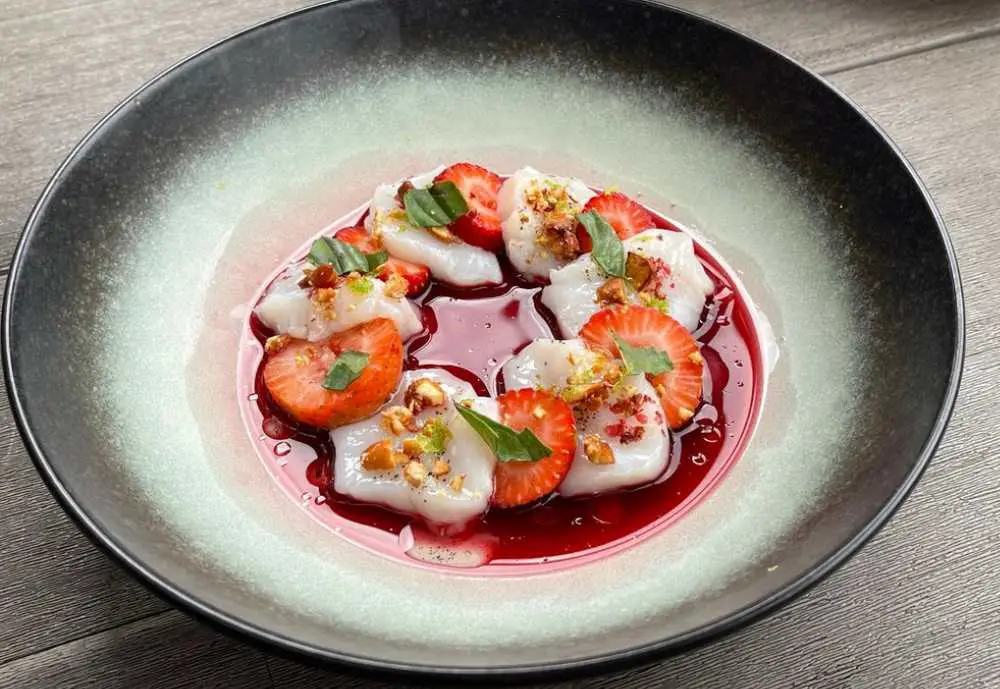 Try the pork belly nigiri, steamed pork buns, crunchy atomic salmon roll, spider roll, and dry-aged sushi.
Menu: Lucky Robot Menu
Top Review: "I came in looking for sushi and left after eating the best wagyu curry I've ever had! The steak was melt in my mouth tender and the green Japanese curry was flavorful and bright. Our server gave us recommendations and everything she mentioned was spot on. The atmosphere is full of Japanese cherry blossoms and even swinging benches for seating. Just be prepared if you're bringing a five year old that wants to swing swing swing! She might have given mom and dad just a little motion sickness but she ate her food so that's a win!" – Jesus G.
1303 S Congress Ave, Austin, TX 78704, (512) 444-8081
Uchi
No Austin sushi roundup would be complete without the famous Uchi. It's taken over the city with its freshly flown fish, inventive rolls, and delectable specials.
They have some of the best sushi in Austin and it's a perfect way to celebrate a win and splurge a little.
They have multiple locations in the country, but nothing beats the original Austin location. Try their Machi Cure, Hama Chili, Walu Walu, or Wagyu Gunkan.
Menu: Uchi Austin Menu
Top Review: "Absolutely amazing. Amazing may not even be the best description! You feel like you're being treated to a show of sushi! The experience mixed with friendly staff made this one of the best meals I've ever had. Coming from Florida I've had many sushi dinners but the quality of this visit is unmatched. Melt in your mouth fish with explosive flavors will definitely have me coming back to Austin for another meal! Thank you all!" – Daniel K.
801 S Lamar Blvd, Austin, TX 78704, (512) 916-4808
Fukumoto Sushi and Yakitori
Fukumoto Sushi and Yakitori is also considered one of the best sushi restaurants in Austin. It's no wonder as the owner, Kazu Fukumoto, trained under Musashino, another great Japanese restaurant in Austin.
They offer a balance of great atmosphere and food with a focus on charcoal-grilled comfort foods, sushi, and sashimi.
The restaurant features dishes such as uni pasta, chicken meatball yakitori, orange-fed snapper sushi, and bluefin tuna sushi.
Menu: Fukumoto Menu
Top Review: "Wonderful! I have to say it is a very cool restaurant but more importantly the staffs were on point! Honestly, We could not have asked for a much more enjoyable night in Austin. Anna, Trevor and Sofia.. thank you. You all rocked the night for us and we hope to bring the rest of the family next time we visit. Try Uni Pasta, Lady Killer sake, and Yakitori. Highly recommended!" – Pear A.
514 Medina St, Austin, TX 78702, +15127706880
Soto Japanese Cuisine
Soto is one of the greats as it offers a wide variety of classic and luxurious sushi dishes. You can enjoy classic tuna and salmon or opt for more luxurious picks like truffles.
There are also creative rolls and nigiri, as well as Japanese hot and cold plates. Don't know what to order? Try their Chili Hamachi, White Tiger Roll, and Chu Toro Bluefin Tuna.
If there's one thing you can't miss at Soto Japanese Cuisine, it's their uni pasta. This dish is an absolute must-try and is sure to delight your taste buds with its creamy and flavorful combination of sea urchin and pasta. Head to Soto for some of the best sushi in Austin.
Menu: Soto Menu
Top Review: "First the servers were so friendly and helpful. Very honest everything she recommended was amazing. Definitely knows the menu and have ate this plates. Every roll we ordered was delicious and to perfection. My kids ate so much I was very impress because they are very picky. The salmon was so well prepare and the way it cooked on our table, made it perfect. Every plate we ate was truly a work of art. The plates details and decorations were beautiful and very tasteful. My kid loved the additional plates besides the rolls we order." – Ibelice L.
11066 Pecan Park Blvd #402, Cedar Park, TX 78613, (512) 257-0788
Uchiko
If you're a fan of Uchi, you must try its sister restaurant, Uchiko. While Uchi is known for its inventive sushi and luxurious atmosphere, Uchiko offers a more laid-back vibe with a focus on exceptional food.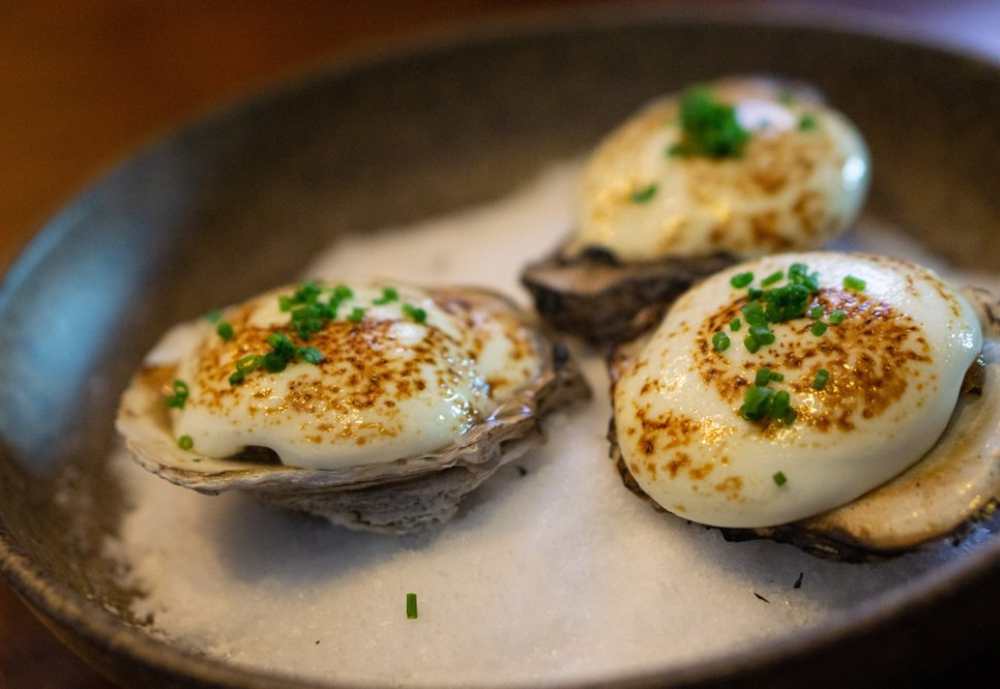 They also offer a unique twist on Japanese farmhouse cuisine and are a must-visit for sushi lovers in Austin. Their most popular dishes include the Hama Chili, Sweet Corn Sorbet, P-38, and Jar Jar Duck. Try out Ushiko for some of the best sushi in Austin!
Menu: Uchiko Menu
Top Review: "I can't believe it took me so long to try Uchiko. I tend to avoid high end or over hyped venues, but in this case .. Uchiko is the real deal. Food, service, ambiance, all great. Crowded? Yes! Must make a reservation. Expensive? Surprisingly not crazy. Order from the happy hour — lots of options. Regular menu has larger portions. I love ordering a few dishes at a time…and keep them coming. Favorite was anything with salmon and tuna…creamy bites of clouds! But everything was perfection. Try something unusual and you won't be disappointed." – Diana H.
4200 N Lamar Blvd, Austin, TX 78756 (512) 916-4808
Austin has a great selection of sushi restaurants that offer unique and delicious dishes. Whether you're looking for traditional sushi or contemporary Japanese cuisine, these restaurants are definitely worth a visit.
You might also like:
austin sushi, sushi austin, sushi in austin, best sushi in austin, sushi austin tx