Looking for the best breakfast in Buffalo? Look no further than this guide to the top breakfast spots in the city. Buffalo, New York is a city that is known for its rich history, stunning architecture, and delicious food. And when it comes to breakfast, Buffalo does not disappoint. From traditional diners to trendy brunch spots, there is no shortage of delicious breakfast options in this city. Whether you're a local or just visiting, you don't want to miss out on the best breakfast spots in Buffalo. In this article, we will guide you through the top breakfast spots that you must visit during your stay in Buffalo, New York.
Sophia's Restaurant
Sophia's Restaurant is a popular breakfast and lunch spot is well known for its satisfying breakfast dishes, Sophia's has been serving up delicious meals for years.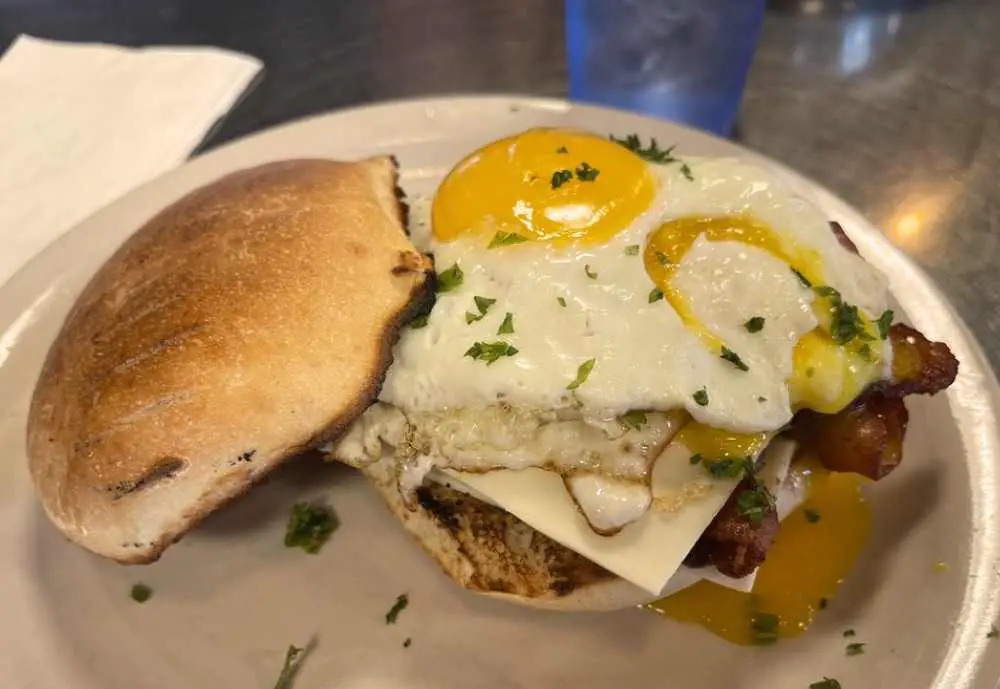 It has received positive reviews on Yelp and TripAdvisor, with customers praising its breakfast burritos, homemade toast, and chicken souvlaki breakfast.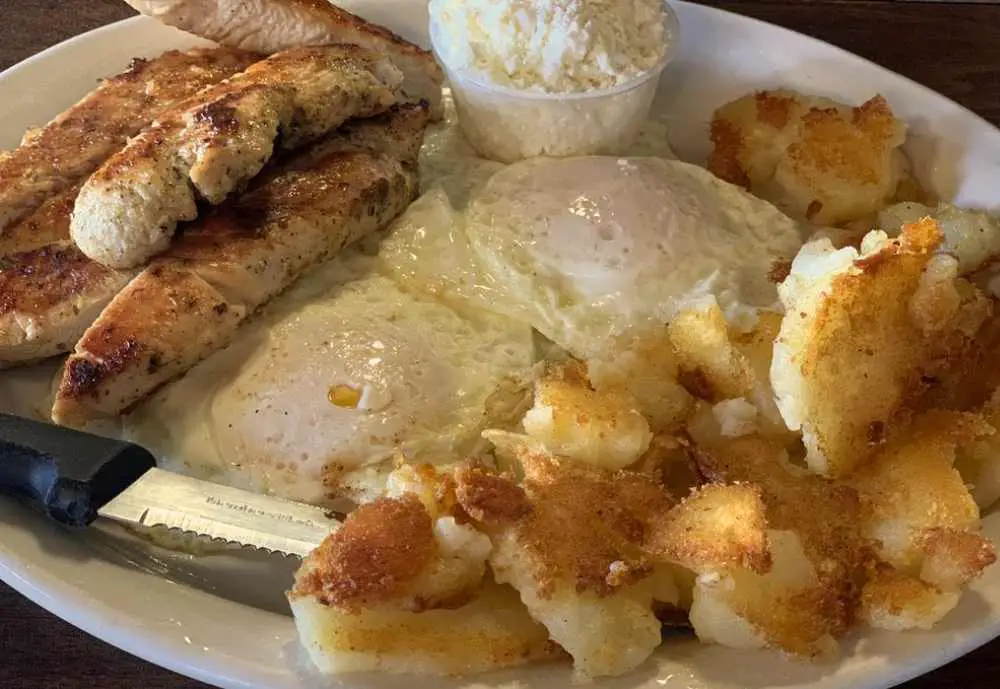 The restaurant was previously run by Sophia herself, and it has plans for a huge expansion in 2022. Sophia's Restaurant is a must-visit for those looking for a great breakfast spot in Buffalo.
Top Review: "I love this place! Every time I come visit family in Buffalo I make sure this is one of my stops! It's a little family owned restaurant right on the corner, it's not very spacious so there is always a wait but it is well worth it! The food is always fresh and hot, the "big plates" they have on the menu are actually big & leave you full. They also have a full bar serving seasonal drinks like the delicious apple cider mimosa and bloody marys. There is not one bad server here either, everyone here is so friendly and welcoming. Definitely a go-to breakfast spot!" – Hillary F.
749 Military Rd Buffalo, NY 14216, (716) 447-9661
Betty's
Betty's in Buffalo, New York is known for its simple, honest, great tasting food that is sometimes influenced by other ethnic cuisines while remaining strictly American.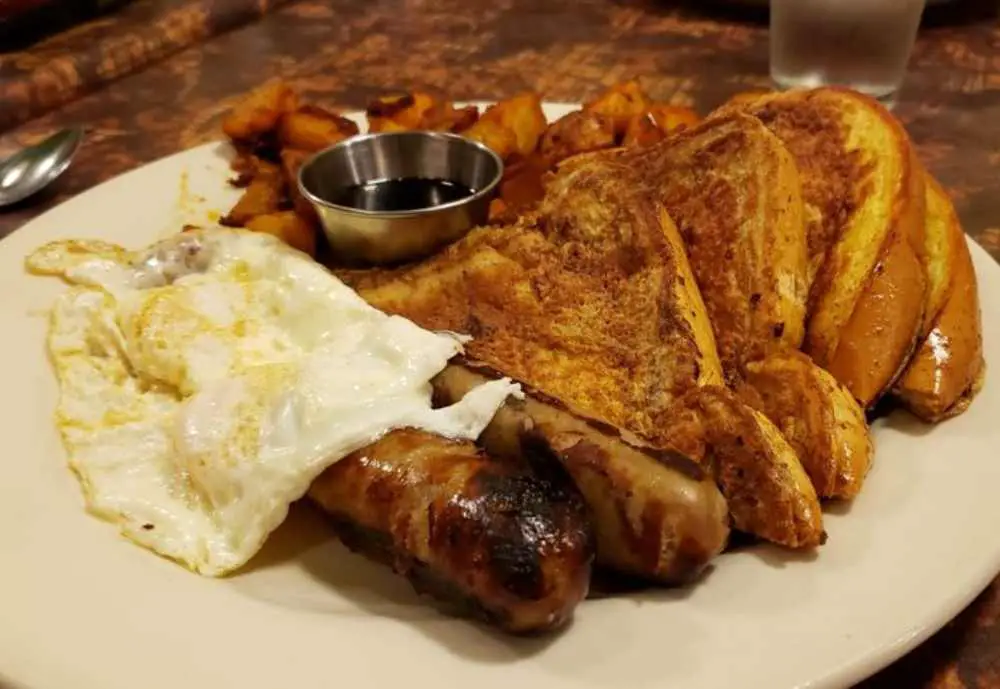 The restaurant boasts colorful and comfortable dining spaces and a caring and competent staff, which come together with the food to create a seamless and memorable dining experience.
Betty's is also known for its fresh baked goods, the Betty's Black Bean Burrito, Tofu Hash, Chicken Pot Pie, Coq au Vin, and its interesting and eclectic wine and spirit list. Try them out for some of the best breakfast in Buffalo!
Menu: Betty's Menu
Top Review: "Happy, happy, place, crazy corner cafe, wait staff was a classic diner style character, food was hot, fresh and tasty. My wife and I were visiting Buffalo and we like to find neighborhood cafes and diners rather than eat at chain places. Betty's hit all the stars with us, so much so we went back a few days later for a second lunch. Highly recommend Betty's for the weary traveler and/ or the foodie adventurer." – William H.
370 Virginia St Buffalo, NY 14201, (716) 362-0633
The Howling Rooster
The Howling Rooster is known for its famous Roo-ben Omelet, a three-egg omelet filled with corned beef, Swiss cheese, sauerkraut, and a side of 1000 island dressing served with Homefries and toast. Not to be missed, folks!
Howling Rooster also offers a variety of homemade breakfast items such as hotcakes, crepes, and stuffed French toast. You can choose from the house favorites omelets or build your own.
The menu also features a slight Greek taste with Chicken or Beef Souvlaki breakfast or lunch, and a Taco omelet. For lunch, guests can choose from the in-house slow-roasted turkey items, salads, or build their own burger. Check them out for some the best breakfast in Buffalo.
Menu: Howling Rooster Menu
Top Review: "It's rare to find a spot this well-rounded. You can have breakfast until 3PM, and it also makes a wonderful place for dinner and drinks. The burger was up-there in cost but it was one of those "you get what you pay for" situations. It. Was. DELICIOUS. Their wings rank up there with some of my favorites in Buffalo. The sauces are fun with just enough variety and creativity to not panic you, and the wings meaty and crispy. They are planning some events for the fall and winter – they have a large space for such things. While the weather is still nice hit their ample patio. Check this place out!" – Jennifer R.
491 Amherst St Buffalo, NY 14207, (716) 551-0716
Jack's Corner Cafe
Jack's Corner Cafe is a cozy coffee shop located in downtown Buffalo that offers a variety of delicious breakfast dishes and drinks. Their Bruleecino is a must-try and has been described as "to die for." In addition to their tasty menu, the staff at Jack's Corner Cafe are friendly and helpful.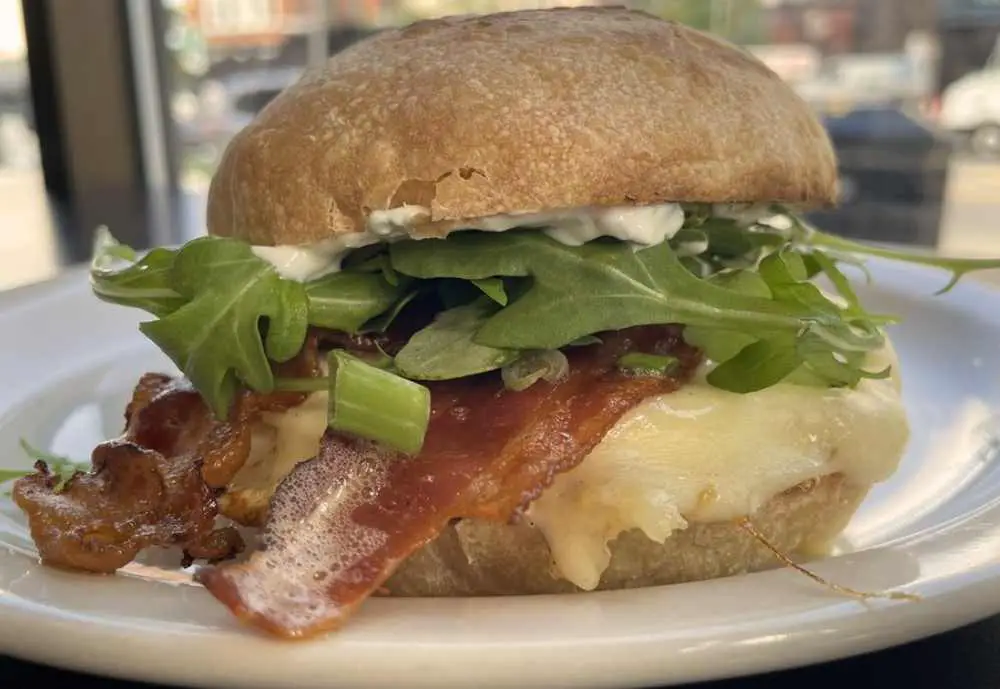 They have a number of recommended breakfast dishes, including the Avocado BLT, Avocado Toast, hearty breakfast sandwich, and amazing french toast. Can't do gluten? No worries, Jack's Corner Cafe also offers gluten-free options.
Menu: Jack's Corner Cafe Menu
Top Review: "Amazing breakfast and coffee. Other reviews that mention that the staff is not friendly is just ridiculous. Go to a friends house for breakfast if you want someone to be your friend. Or the WiFi is spotty comment from another review. If you need WiFi and you need to get work done then go to the office. This place is the best breakfast spot in town, period." – Jonathan B.
111 Genesee St Buffalo, NY 14203, 716-783-8285
Swan Street Diner
Swan Street Diner in Buffalo, New York is a must-visit destination for anyone looking for a unique dining experience. Housed in a fully restored 1937 diner car, Swan Street Diner serves breakfast and lunch seven days a week from 7 a.m. to 3 p.m.
The diner's menu features classic American dishes with a modern twist, and the star of the show is the brûlée grapefruit, a delicious and unique offering. Located in the heart of Larkin Square, Swan Street Diner is a perfect spot to enjoy a meal with friends and family. Don't forget to get there early to avoid the wait!
Menu: Swan Street Menu
Top Review: "Came for an impromptu breakfast and was absolutely not disappointed. Everything made in house – I got the cornbeef hash with wheat toast and it was amazing. The cornbeef is well cooked and freaking delicious. The jam was a homemade raspberry, strawberry and blackberry I think and it was delicious. Server was great, friendly and prompt and such a cute little space." – Allison B.
700 Swan St Buffalo, NY 14210, (716) 768-1823
---
Buffalo, New York is a city that truly has it all, including some of the best breakfast spots around. Whether you're in the mood for a classic breakfast at a traditional diner or a trendy brunch at a hip new spot, Buffalo has something for everyone. From the delicious food to the friendly atmosphere, these breakfast spots are sure to make your visit to Buffalo unforgettable. So, the next time you're in town, be sure to check out these top breakfast spots and start your day off right.
You might also like these mouthwatering articles:
best breakfast in buffalo, breakfast buffalo, breakfast in buffalo