Looking for the best breakfast in Stockton? You've come to the right place! Whether you're a local or just visiting, there's nothing like starting your day off with a delicious breakfast. From classic diners to trendy cafes, Stockton has a variety of breakfast spots to choose from. In this post, we've rounded up the best breakfast spots in Stockton, so you can enjoy a tasty meal and kick-start your day on the right foot. So, without further ado, let's dive into the top breakfast spots in Stockton, California!
Heirloom Kitchen
Heirloom Kitchen is a locally owned and operated breakfast and lunch restaurant located in Stockton, California. The restaurant has a welcoming atmosphere that hits you as soon as you walk in. They have an open kitchen where you can watch the chefs cook.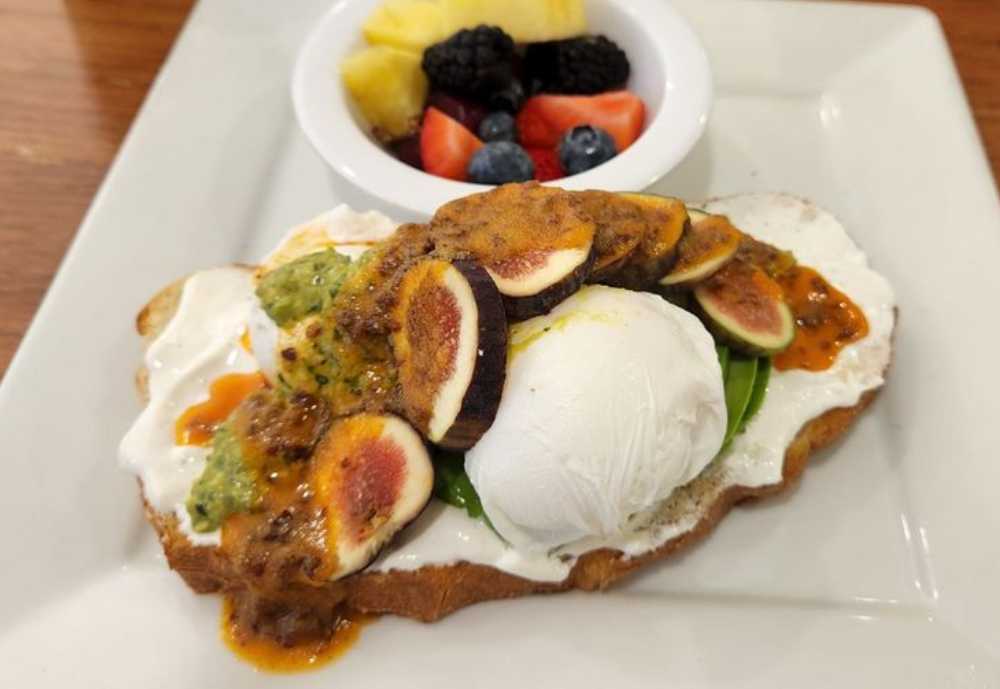 One of their must-try dishes is the avocado toast, which comes with garlic, avocado, eggs, cashew pesto, Chile butter, and a side of potatoes.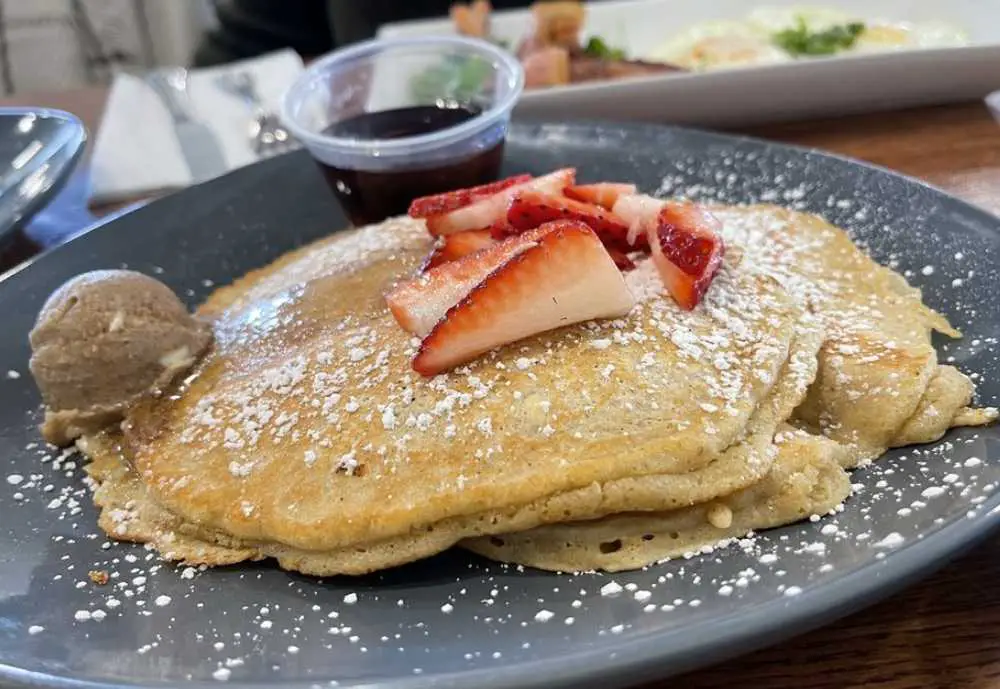 Other dishes that come highly recommended are the steak and eggs, oatmeal griddle cakes, and the very thick and hearty French toast. All of the dishes are very delicious and worth trying.
Menu: Heirloom Kitchen Menu
Top Reviews: "We love this place, nice and cute. We love the mimosas, flavored guava…. But talking about the food it's absolutely amazingly good. Staff are very friendly and attentive." – Sheene M.
61 Lincoln Ctr Stockton, CA 95207, (209) 477-9513
The Omelet House
The Omelet House in Stockton, California is a must-visit spot for breakfast and lunch. With over 540 reviews on Yelp, this American (Traditional) restaurant has a solid reputation for serving up delicious omelets and other breakfast dishes.
The cozy diner-style atmosphere and friendly staff make for a comfortable and enjoyable dining experience. If you're in the area, be sure to stop by and try one of their famous omelets.
Top Reviews: "This place is really really good. Plates are huge and prices are good too as much as dennys but you get more food. It pretty packed, so try and plan out your timing when you come. The only things I could say is they should have a bigger variety of waffles." – Falisha H.
3455 Cherokee Rd Stockton, CA 95205, (209) 941-2750
The Well
The Well is a popular coffee shop located in the Magnolia District of downtown Stockton, CA. The staff are truly exemplary and go well above and beyond to ensure that everything is perfect and to your liking. No exaggeration guys.
The Well is famous for their amazing breakfast sandwiches and outstanding coffee, and they also serve an amazing avocado toast. Drop by for easily some of the best breakfast in Stockton.
Top Reviews: "There weren't many choices nearby my hotel so I ventured out in the opposite direction of downtown. It was about a half a mile but worth the walk. I had a fantastic breakfast sandwich and an exceptional large coffee. The interior decor and the staff and clientele all made the Well a pleasing place to answer emails for a half an hour." – Joel M.
1200 N Center St Stockton, CA 95202, (209) 645-2209
The Kitchen at StoneBrier
The Kitchen at StoneBrier in Stockton, California offers a delectable brunch menu that is most definitely worth a visit. Their brunch menu features classic breakfast items such as eggs benedict, pancakes, and waffles, as well as unique dishes like the smoked salmon benedict and their top shelf Huevos Rancheros.
The portions are generous and the quality of the ingredients is top-notch. The cozy and inviting atmosphere makes for a perfect brunch spot to catch up with friends and family. The Kitchen at StoneBrier is a must-visit for anyone looking for a delicious breakfast brunch experience in Stockton!
Menu: The Kitchen Menu
Top Reviews: "LOVE this place! I went on a Sunday morning for brunch. The ambience was nice, and my server was even better! I was torn between the Monte Cristo and the Eggs Benedict. My waitress, Maya, suggested the Eggs Benedict and I'm so glad she did, it was amazing! My husband had the Steak and Eggs which looked delicious. Maya also suggested that we order a side of French Toast with our meal, which was fantastic!" – Sadie S.
4780 West Ln Stockton, CA 95210, (209) 932-9322
Terra Coffee
Terra Coffee in Stockton, California is a must-visit for anyone looking for the best breakfast in Stockton. This micro roaster offers a wide array of specialty coffee selections to please every palate. Their lavender latte, moccachino, and espresso are highly recommended.
The beautiful decor and nice atmosphere let clients feel relaxed here. Terra Coffee Roasters is well known for its great service and friendly staff, that is always ready to help you. The food options are also great, with the Mexican mocha and Yosemite Fog Latte being popular choices. Overall, Terra Coffee is a great breakfast spot in Stockton that you don't want to miss.
Menu: Terra Coffee Menu
Top Reviews: "Stopped by Terra Coffee for a cup of coffee with a friend.  We decided to try their breakfast food items as well.  My soy latte was yummy but the avocado toast is what will bring me back.  This little cafe has a nice neighborhood vibe and the staff was nice too.  Next time I need coffee beans I'll also stop by to pick up one of their bags of freshly toasted coffee beans." – Cindy C.
912 N Yosemite St Stockton, CA 95202, (209) 645-2326
You might also like:
best breakfast in Stockton, breakfast in stockton