Nestled in the heart of Central Texas, Round Rock serves up more than just its rich history and vibrant community spirit—it's a breakfast lover's paradise too! From buttery croissants and artisanal coffees to Tex-Mex-inspired morning tacos, this charming city offers a delightful variety of spots to start your day right.
Join us as we guide you through the top breakfast havens in Round Rock, Texas. Your perfect morning meal awaits!
Cafe Java – Round Rock
First up, let's talk about Cafe Java. If you are looking for some of the best breakfast in Round Rock, then Cafe Java is a must-stop.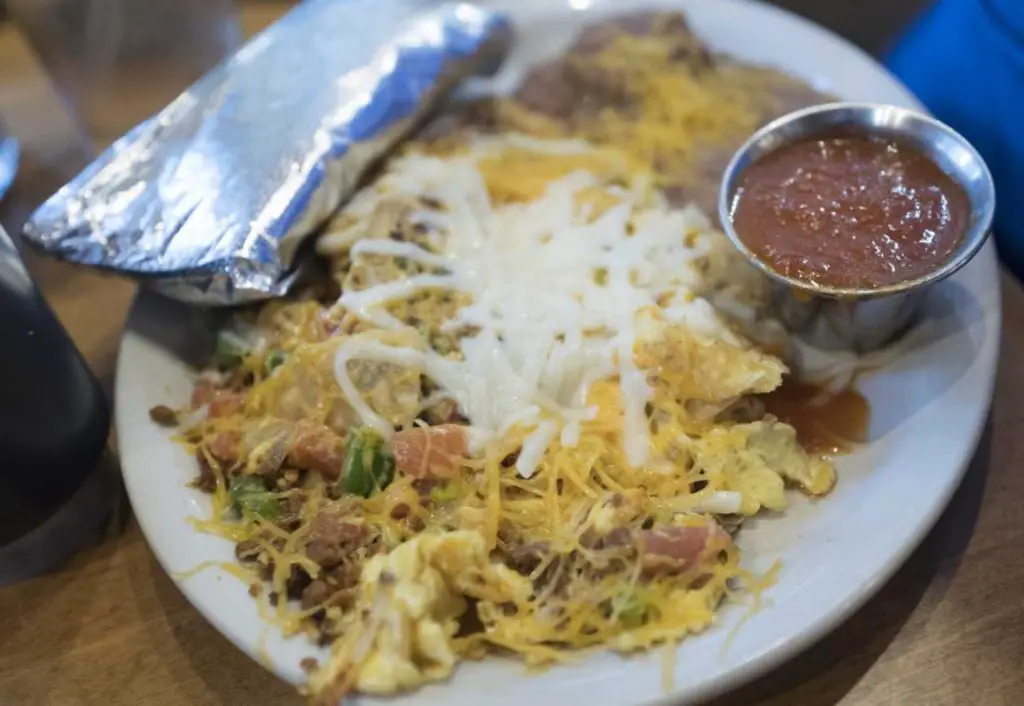 They've got a huge menu to choose from, but if you need a little help deciding, their pancakes are massive and delicious. No-brainer on the flap-jacks.
We also recommend their migas, always delicious and the hearty Cowboy Omelet with gooey cheddar and hash browns.
Menu: Cafe Java Menu
Top Review: "This summer we made 2 trips to the area, about 7 days and every day we ate at this place! I absolutely love the Whole Lotta Latte after recommended by the staff. My mouth is watering, thinking of another one. My family enjoys the chorizo tacos, ALOT! My toddlers eat pancakes and fresh fruit. The Java melt on an everything bagel is delicious. It is a busy little place, staff is friendly and quick!! If you love good food and friendly people, then this place will not disappoint." – Danielle Z.
Waffle Love
Waffle Love in Round Rock, Texas is our next must-visit destination for breakfast foodies.
They specialize in Belgian waffles and offer a variety of dishes for every meal of the day, including breakfast sandwiches and waffles, chicken and waffles, and even waffles for dessert.
Their waffles are made fresh daily with high-quality ingredients and are warm, fluffy, and bursting with flavor. Customers rave about the delicious food and the cute ambiance of the restaurant.
Whether you're a local or just passing through, Waffle Love is definitely worth a visit for a delicious and satisfying breakfast experience.
Menu: Waffle Love Menu
Top Review: "The waffles here are so good! I am glad I stopped in her and took a chance. Customer service was great. The girl at the register was very patient with me and helped me find the waffle flavor I was looking for. The indoor decor was very cute and felt welcoming." – Kyla S.
Jack Allen's Kitchen
Jack Allen's Kitchen in Round Rock is a must-visit breakfast spot for anyone looking for a delicious and satisfying meal. They specialize in Southern-inspired dishes infused with the spice of Southwestern cuisine, making for a unique and flavorful dining experience.
Their brunch menu features a variety of dishes ranging from classic breakfast staples like eggs Benedict to more unique options like green chili pork and sweet potato pancakes.
For some of the best breakfast in Round Rock, head to Jack Allen's.
Menu: Jack Allen's Menu
Top Review: "The freshest foods, the most attentive servers, and a calming ambiance. I seek out and eat here at least once a month. My favorite location is on 360, but I also enjoy Cedar Park and southwest Austin locations." – Ré A.
Round Rock Donuts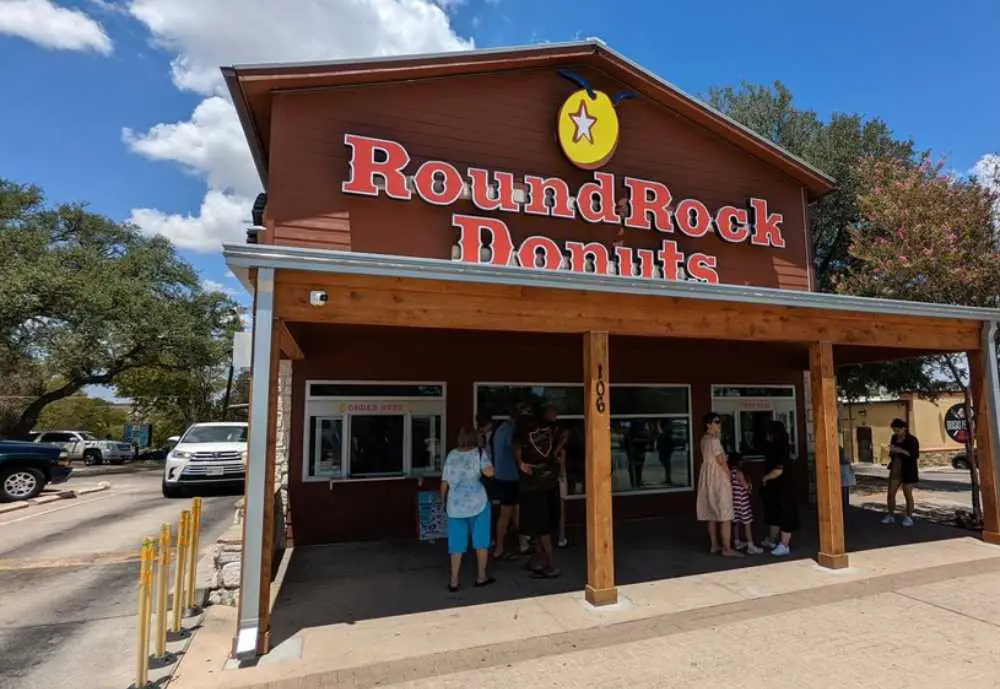 Since 1926, Round Rock Donuts has been a breakfast destination for people from all over the world. The famous yellow (or orange?!) donuts have attracted visitors to Round Rock, Texas, year after year.
The donuts are made from the original owner's recipe and are created with as much care and finesse as they were years ago. The yeast-risen donut originates from a bread-like dough and its distinct yellow color, which comes from fresh eggs, sets it apart from any other donut.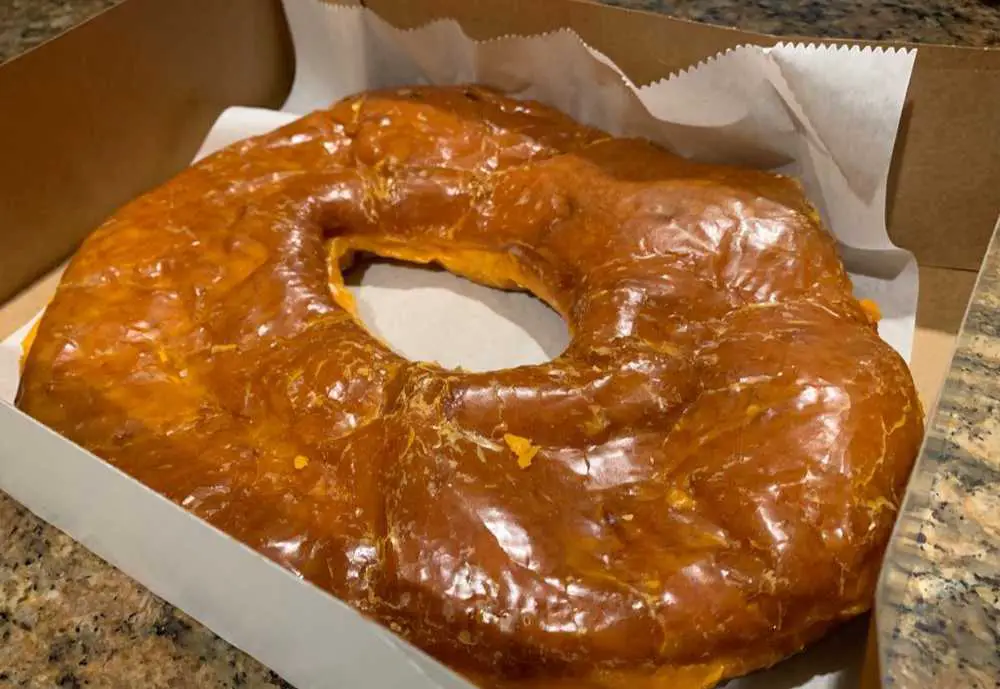 Unlike baking powder donuts, this yeast donut cannot be machine-made. It must be hand-rolled, cut, fried, and iced. On busy days, the bakery turns out over 500 dozen of these popular originals, just as it did in the past. Round Rock Donuts is a must-visit breakfast spot for anyone in the area.
Menu: Round Rock Donuts Menu
Top Review: "The best drive thru service ever! As a first time visitor to Round Rock Donuts, I wasn't sure what I wanted or even where to start. The two amazing individuals supporting the drive thru gave me their suggestions and MAN! They did not disappoint! All of the donuts (and cinnamon roll) we got were delicious and perfectly made. You can't go wrong with their traditional glazed and any of their cake donuts, but the cinnamon roll warmed up when we got home was to die for!" – Melissa I.
Sarena's Breakfast & Donuts
Sarena's Breakfast and Donuts in Round Rock, Texas, has gained popularity for its delicious donuts, which some claim are as good as the famous Round Rock Donuts.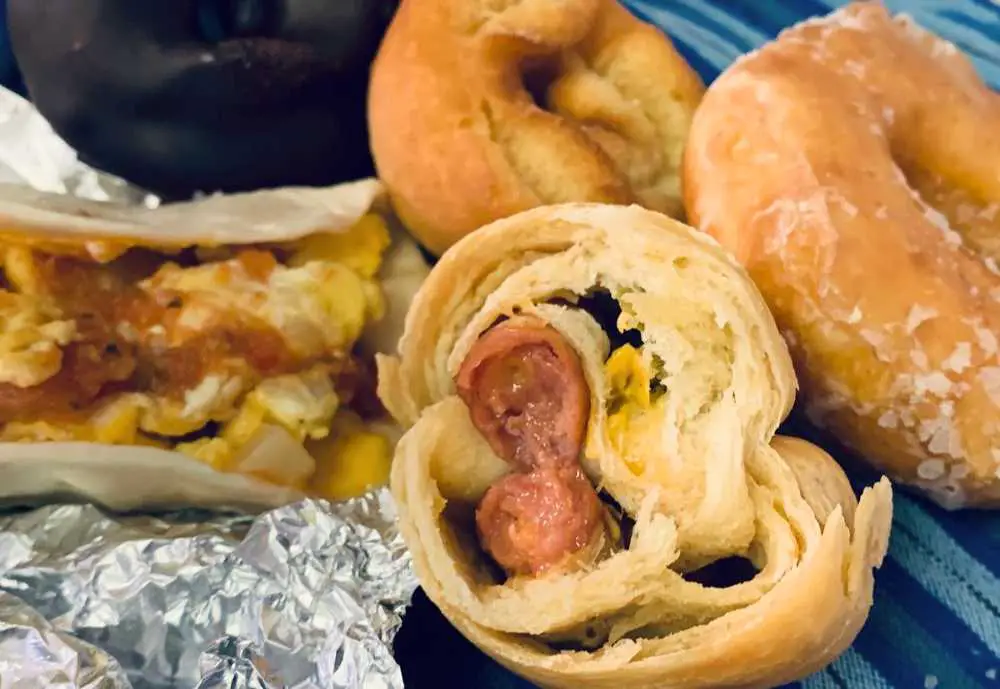 Try their croissants with breakfast meats, buttery, flaky deliciousness! The bakery is also known for its great kolaches and massive made-to-order breakfast tacos, which come highly recommended.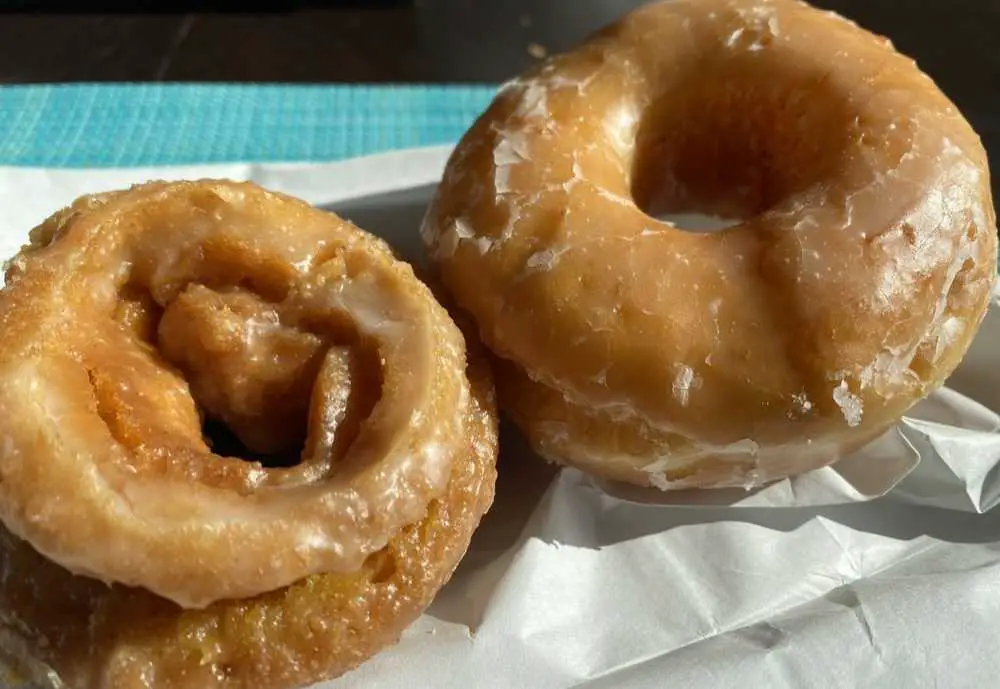 In addition to the tasty food, the owners of Sarena's are known for their friendly and welcoming demeanor. It is not uncommon for them to send customers away with an extra donut, adding to the charm of the bakery. Anyone looking for a delicious breakfast spot in Round Rock should definitely consider Sarena's Breakfast and Donuts.
Top Review: "Sarena's Breakfast & Donuts has been a staple in Round Rock for years, and it's about time I write about it. I love the kolaches here and the fresh donuts. Breakfast tacos are made to order. It's a busy place on the weekends but not that bad. Get some goodies from Sarena's." – Jake H.
---
As the sun rises over Round Rock, Texas, the city's breakfast spots come alive, each offering a unique blend of flavors, ambiance, and warm Southern hospitality. From quaint cafes where the coffee is as rich as the conversation, to bustling diners where the pancakes are almost too beautiful to eat, Round Rock is a morning haven for both residents and visitors alike. Whether you're in the mood for a classic American breakfast or a spicy Tex-Mex morning feast, this delightful city has something for every palate. Start your day the Round Rock way, and you'll quickly understand why breakfast here is more than a meal—it's a cherished local ritual.
You might also like drooling over these pizza articles:
best breakfast round rock, best breakfast in round rock, breakfast in round rock, breakfast near me, best breakfast near me