Looking for the best burgers in Texarkana? Welcome to Texarkana, the heart and soul of all things deliciously Texan! Nestled at the crossroads of two great states, this charming city boasts a culinary scene that will leave your taste buds dancing with joy.
And when it comes to burgers, Texarkana takes the crown with its irresistible creations that blend smoky flavors, juicy patties, and a whole lot of love. In this blog post, we embark on a mouthwatering journey to uncover the best burgers in town, where each bite is an experience that resonates with the rich heritage and genuine warmth of the people. Let's go!
Pecan Point Gastropub & Brewery
Pecan Point Gastropub & Brewery is a popular restaurant in Texarkana, Texas, known for its craft beer and delicious food. One of the standout items on their menu is their burgers. They have two to choose from. The Bacon Cheeseburger and the Rasberry Chipotle Burger.
The burgers are served with a side of crispy pub fries. Whether you're a local or just passing through, Pecan Point Gastropub & Brewery is a no brainer for some of the best burgers in Texarkana!
Menu: Pecan Point menu
Top Review: "The service is excellent, the food, the Raspberry Chipotle Burger is amazing, atmosphere seems very nice even with me being the only customer before happy hour.  Their current brews are very smooth and crisp with an authentic microbrewery experience.  I would highly recommend as a must stop In  Texarkana." – Justin H.
Reggie's Burgers, Dogs & Fries
Situated in Texarkana, Reggie's Burgers, Dogs, & Fries is a fast-casual burger spot, known for its "Classic American Deliciousness". Their mastery of a select menu delivers some of the best burgers in Texarkana, alongside specialties like deep-fried Angus Beef hotdogs and bologna sandwiches.
Beyond the deep fryer, fresh salads, Vidalia onion rings, and hand-dipped malts and shakes offer a delightful variety. Reggie's, with its consistent commitment to quality and flavor, embodies the spirit of Americana cuisine.
Top Review: "My family loves Reggie's. We wish they didn't move. The best cheeseburgers in Texarkana. But don't overlook the fried bologna sandwich. We have had everything on the menu. It is all excellent. The fries with cajun dust are great, and the fish is very good on a consistent basis." – Paul L.
MOOYAH Burgers, Fries, & Shakes
Next up is MOOYAH. MOOYAH Burgers, Fries, & Shakes in Texarkana is a popular burger place that offers delicious burgers made from 100% Certified Angus Beef, hand-cut veggies, gluten-free and vegan options, baked in-house buns, and hand-cut French fries. They even have Keto and Paleo options, how cool is that?
If you've got your exercise in (or not, no judgement here) and you want to indulge your sweet tooth, then you have to try their Hershey's Chocolate or their coffee milkshake – and coffee milkshakes are a diamond in the rough, so if that is your jam, then jam on it!
Menu: MOOYAH Menu
Top Review: "This restaurant is amazing! The staff is attentive and great food! They have vegan options along with t-Rex options  they are also very clean and neat and provide great service. There rabbit option for the Pattie's are black bean burgers which are amazing! They also have milkshakes so it's a win!" – Gavon W.
Old Tyme Burger Shoppe
Old Tyme Burger Shoppe in Texarkana, Texas is another must-visit for anyone who loves a good burger. With a menu that features classic favorites like the Old Fashioned Hamburger and Cheeseburger, as well as unique options like the Mushroom Burger and Jalapeno Burger, there is something for every taste bud.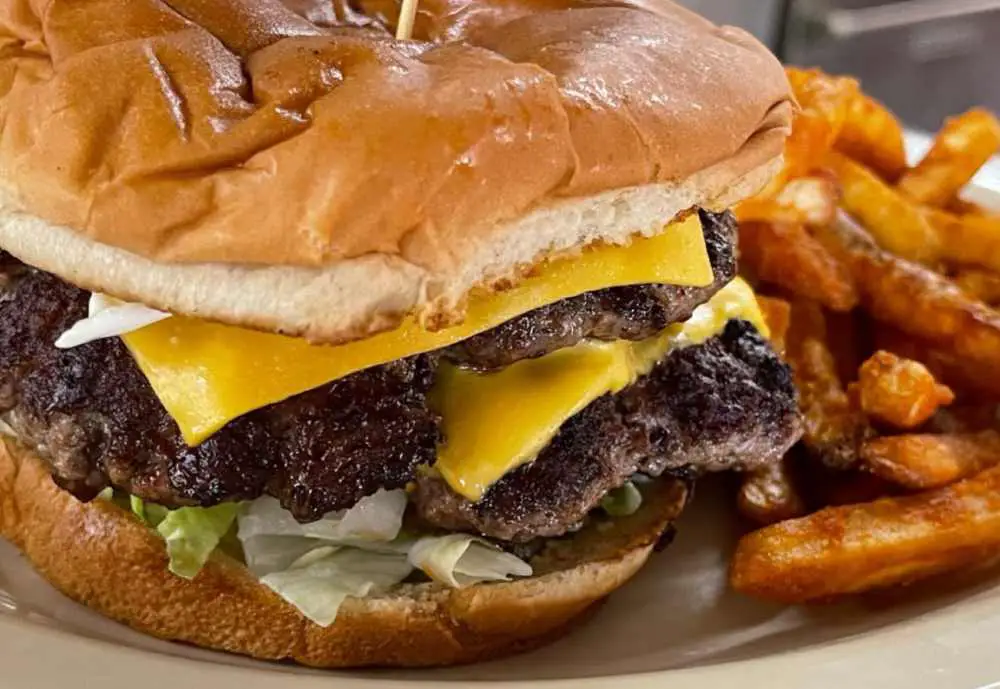 But what really sets Old Tyme Burger Shoppe apart is the quality of their burgers. Made with fresh, never frozen beef and cooked to perfection, each bite is a flavor explosion that will leave you wanting more. If you're in the mood for a burger that is both delicious and satisfying, then Old Tyme Burger Shoppe is the place to be.
Top Review: "This is a great restaurant for homemade burgers. Staff is very polite and attentive, Great customer service. I decided to dined- in after calling order in  due to cleanliness and great staff. I even believe the owner greeted me with Outstanding service I couldn't tell if he was staff or Owner. I will definitely return soon!" – Harmon S.
Flying Burger & Seafood of Texas
Flying Burger & Seafood of Texas in Texarkana, Texas is a must-visit destination for anyone looking for the best burgers in town.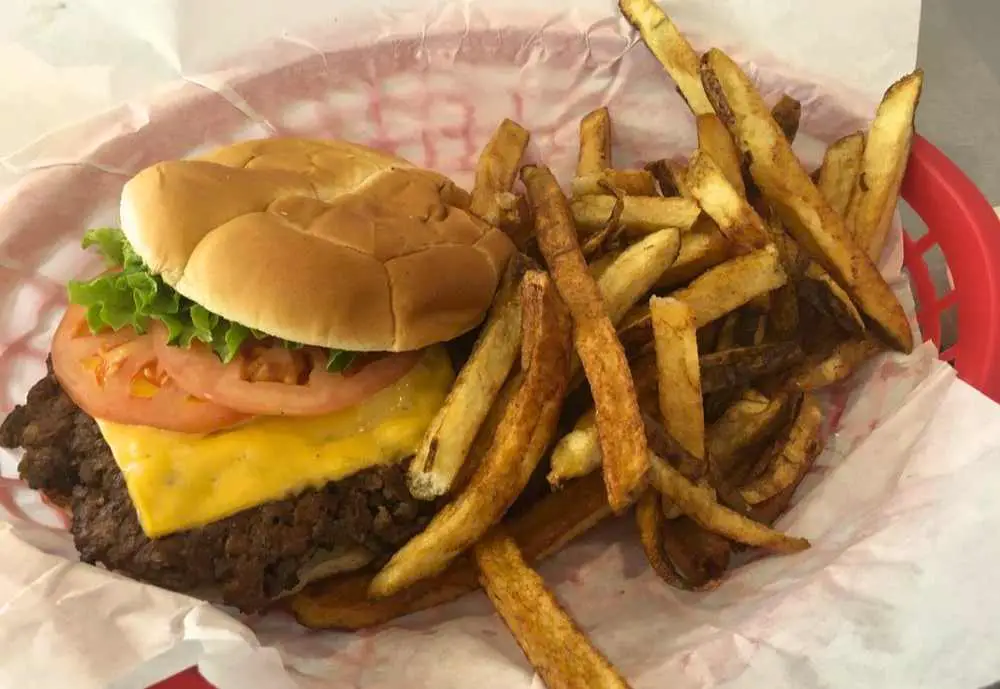 The restaurant also serves up fresh seafood, so if you're in the mood for some shrimp or gumbo, you won't be disappointed. With a 4-star rating on Menupix and glowing reviews on Yelp, Flying Burger & Seafood is a gem that serves up some the best burgers in Texarkana.
Menu: Flying Burger Menu
Top Review: "This was our first time here and the food was actually good. We ordered the grilled tilapia surf rice, beans, salad. Then my wife ordered catfish and shrimp basket with fries. We're from California and she said the fries were better than In-N-Out Burger. We will be coming again!" – Nancy S.
TLC Burgers and Fries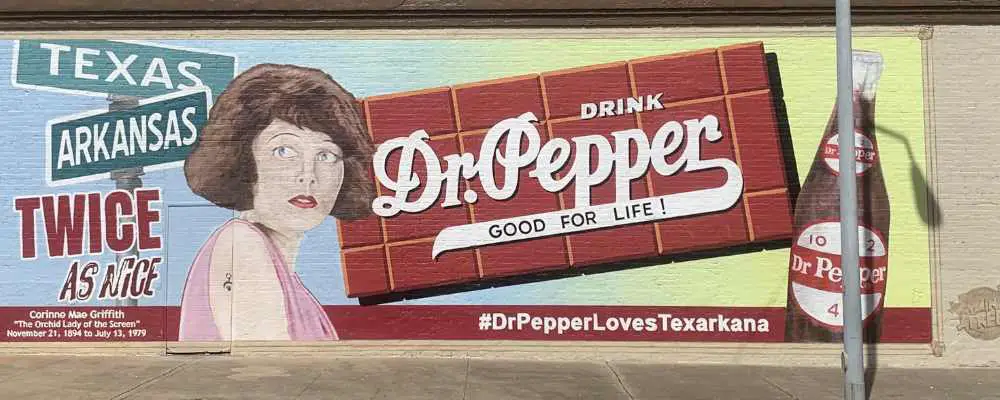 TLC Burgers & Fries is a renowned restaurant located in the heart of downtown Texarkana, Arkansas, that has been serving the community since 1982. This beloved establishment is known for its delicious, homemade burgers, fresh-cut fries, and perfectly seasoned onion rings.
Customers rave about the red river sand seasoning on the fries, which is a unique touch that adds to the restaurant's charm. Recently reopened after a 13-month closure, TLC Burgers & Fries is back and better than ever. The friendly staff and lovely atmosphere make this spot a must-visit for anyone looking for a tasty bite to eat in Texarkana.
Top Review: "Its awesome to find a local burger place thriving when so many local places are Closed. Food made to order with mouth watering burgers and delicious fries I can't wait to go back. The place is very popular and seems to be doing a little repainting outside so I they keep the doors open." – James S.
You might also enjoy these articles:
best burgers in texarkana, burgers near me, burgers texarkana tx, best burgers texarkana, best burgers near me