Calling all food-loving explorers searching for the best burgers in El Paso! If your taste buds yearn for the ultimate burger experience while touring the American Southwest, look no further than the sun-kissed city of El Paso, Texas. Renowned for its vibrant culture and mouthwatering Tex-Mex, El Paso also serves up some of the best burgers in the country. Get ready, because El Paso's burger scene is a thrilling adventure you won't want to miss!
Star Burgers & Fries
A long time ago, in a galaxy far, far away….
This cute Star Wars themed Burger food truck is truly one of a kind and a must-visit. Not only for their superb burgers, but also for their fun, Star Wars themed menu. Who doesn't love quirky fun themed menu items?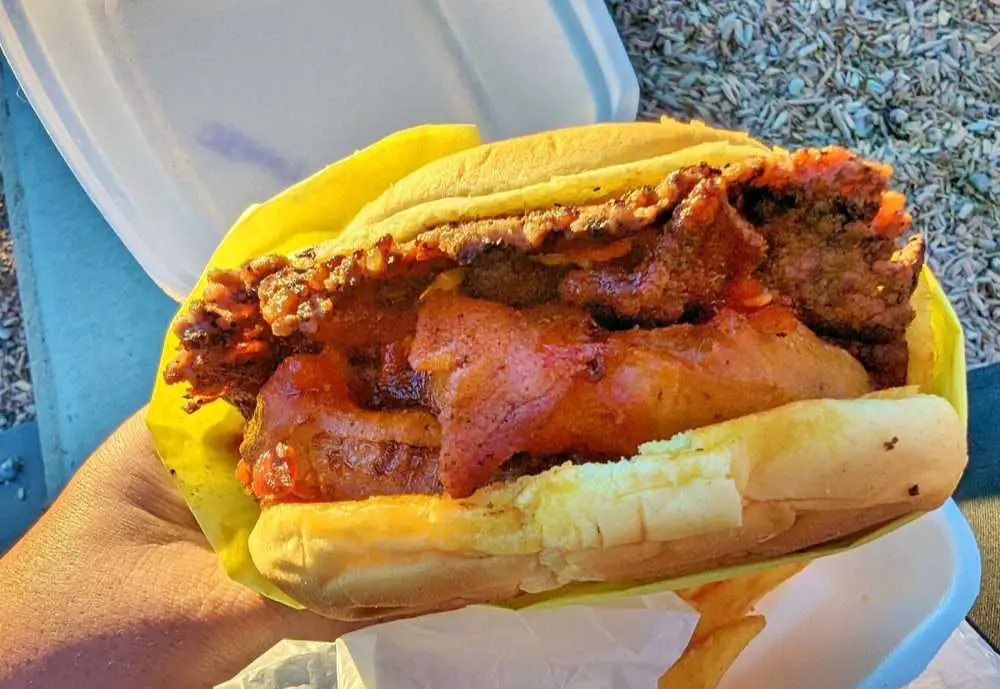 Star Burgers has so many different burgers to choose from. We recommend the The Western Obi, The Grogu-Shroom, the Avocado heavy Avoyoda, and The Mando, for a little a more spicy.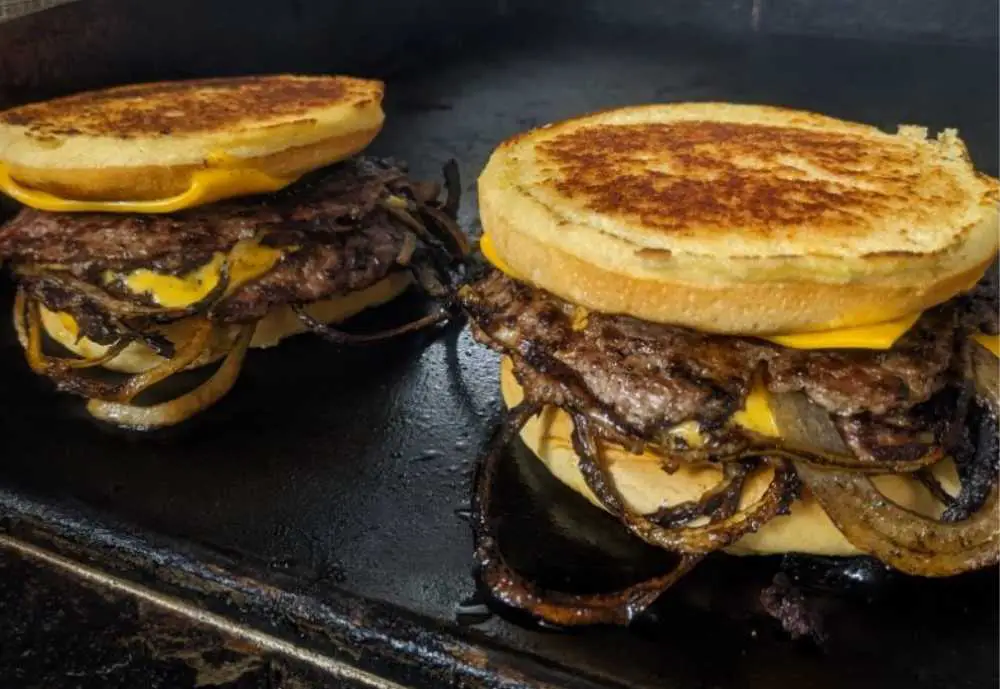 Menu: Star Burgers Menu
Top Review: "This Star Wars themed burger and food truck made best burger I've had in a long time. When we visited, it was parked in the back of Mountain Star Brewing Company. I'm not sure how long it will be there or if it moves, but they're pretty active on their instagram which is @starburgers_fries. I ordered a single patty Grogu-shroom burger and Solo fries. The burger itself is an amazing smash burger with great flavor and perfect crisp. The mushrooms and onions had great flavor themselves and added to the burger rather than just being there. The garlic aioli sauce was perfect and the cheese melted beautifully. And the buns were soft and thick enough to keep all the ingredients in. The fries were coated in a subtle, delicious garlic truffle coating. I could probably eat there a couple times a week and be totally happy every time. A little side note, but you can tell the owner is working so hard and really enjoys what he does. That makes the business even better. Go check it out. You'll be happy you did!" – Samantha B.
Rosco's Burger Inn
Rosco's Burger Inn is a beloved institution in El Paso, Texas, known for its simple menu of quality burgers and commitment to community.
Rosco's has been serving up delicious burgers for over 60 years, and locals and visitors alike rave about their mouth-watering creations. With a 4.5-star rating on Yelp and recognition as the "Best Burger" in El Paso, Rosco's is a must-visit for any burger lover.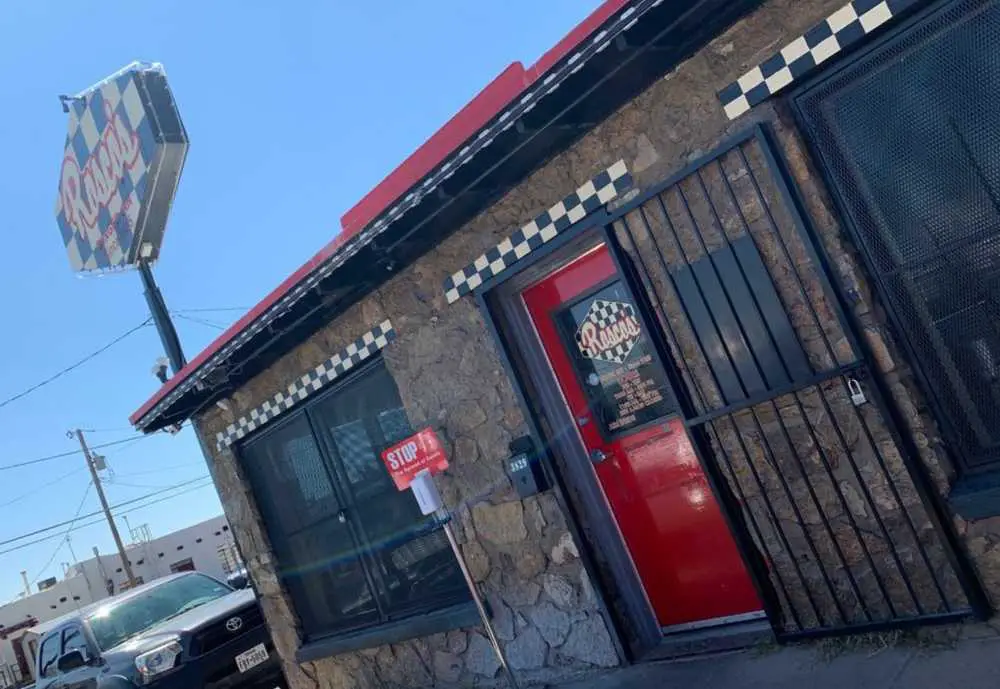 Top Review: "We go to Roscos every chance we get. Service is always great, good is always perfect, burgers are juicy and made to order. Best burger joint in El Paso, hands down." – Gina M.
Orange Cow Burgers
Orange Cow Burgers in El Paso, Texas is a must-visit spot for burger lovers. Their burgers are made with 100% real beef and cooked to perfection.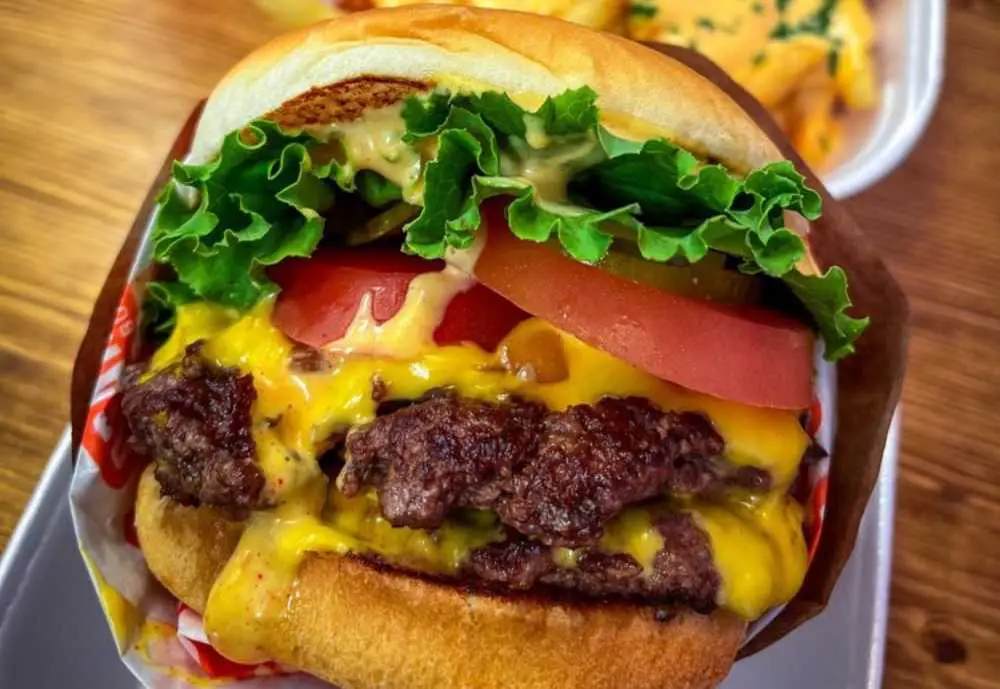 The food truck turned brick-and-mortar restaurant is known for its long queues and rave reviews. Don't miss out on some of the best burgers in El Paso!
Top Review: "Driving through El Paso, we were looking for something not a chain and a good local place. This place had 4.5 stars, so we stopped. So glad we did, the burgers were so tasty…definitely quality ingredients: meat, pickles and lettuce. We also ordered the loaded fries to share. They were a great side to the burgers. The grilled onions and their special sauce on top was quite good. It's kinda like a better version of In & Out's stuff. We drank a vanilla cinnamon and chocolate shake with our meal! No wimpy version of shake there!! So good, and my hubby is picky about his chocolate shakes. Since they didn't have fountain drinks, it seemed the bottled Coke is definitely a favorite there. Most of the restaurant had one. We wanted to try something new, so we did the shakes." – LaDonna H.
Punk Burgers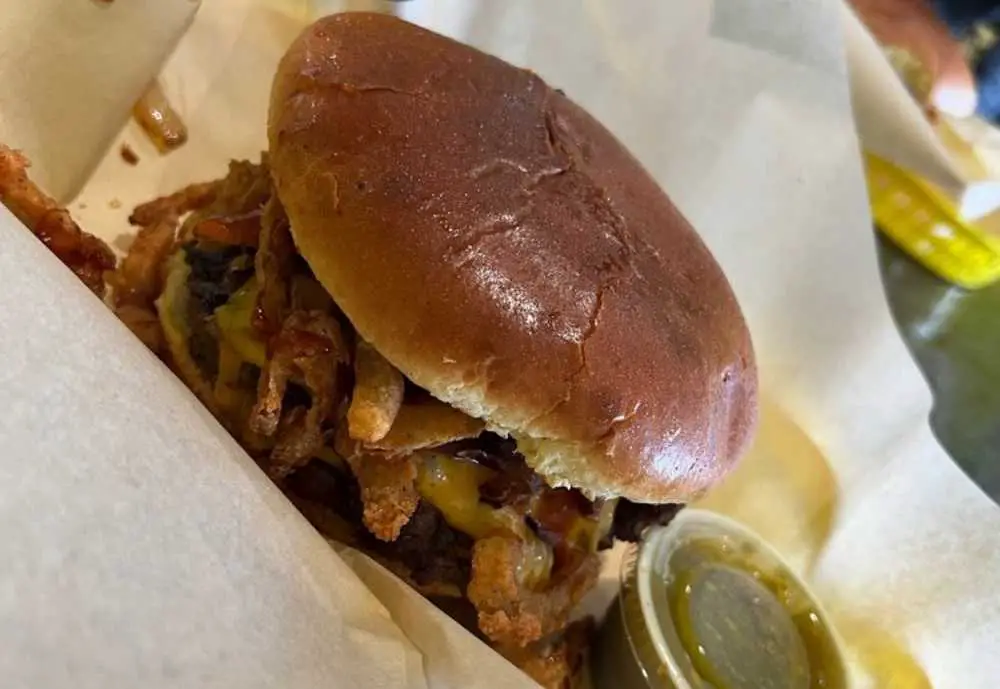 Top Reviews: "Such amazing burgers and wings AND specialty fries!! Doesn't matter what you get it's all amazing! Plus all the burgers have double patties so if you're not feeling hungry ask for a single patty! You will not regret going there. Even have a pb&j burger which was surprising an amazing combo for a burger" – Gabrielle V.
"Amazing burger! I got the punk burger – cooked just right. Good quality beef, that was juicy and flavorful. The punk sauce was excellent as well. I put some green salsa on there too – perfect!" – Pat R.
Burger Bros
Burger Bros in El Paso, Texas is a popular restaurant that serves delicious burgers. According to Yelp, Burger Bros has 35 reviews and an average rating of 4.5 stars out of 5.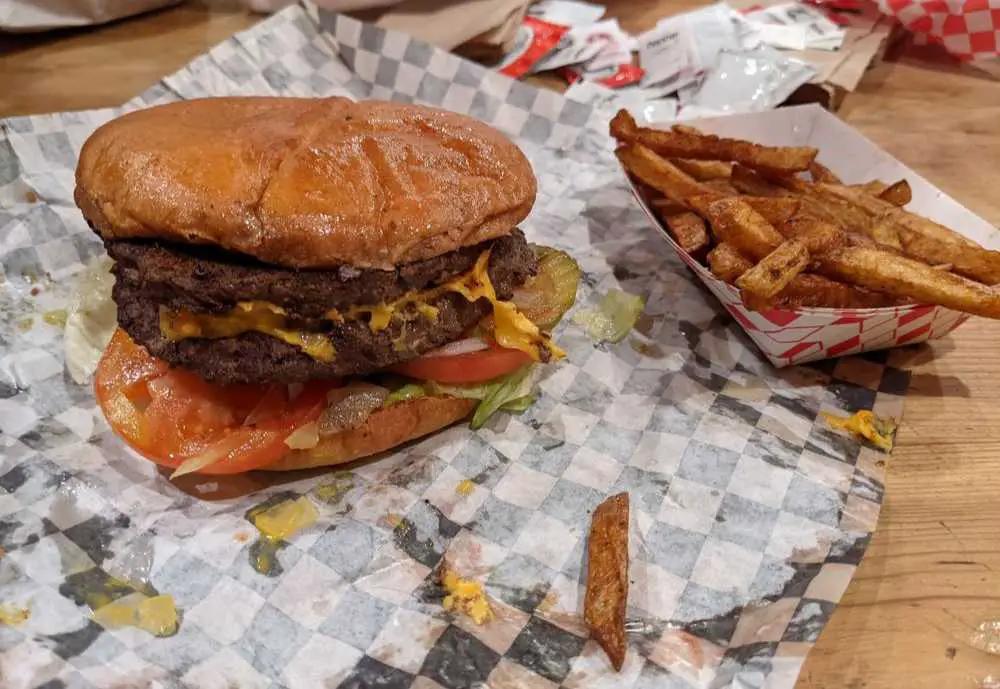 Customers can choose from a variety of burgers, including the Bro Burger, Texan Bro, and Big Bro Combos. Burger Bros is located at 9300 Acer Ave in El Paso, Texas.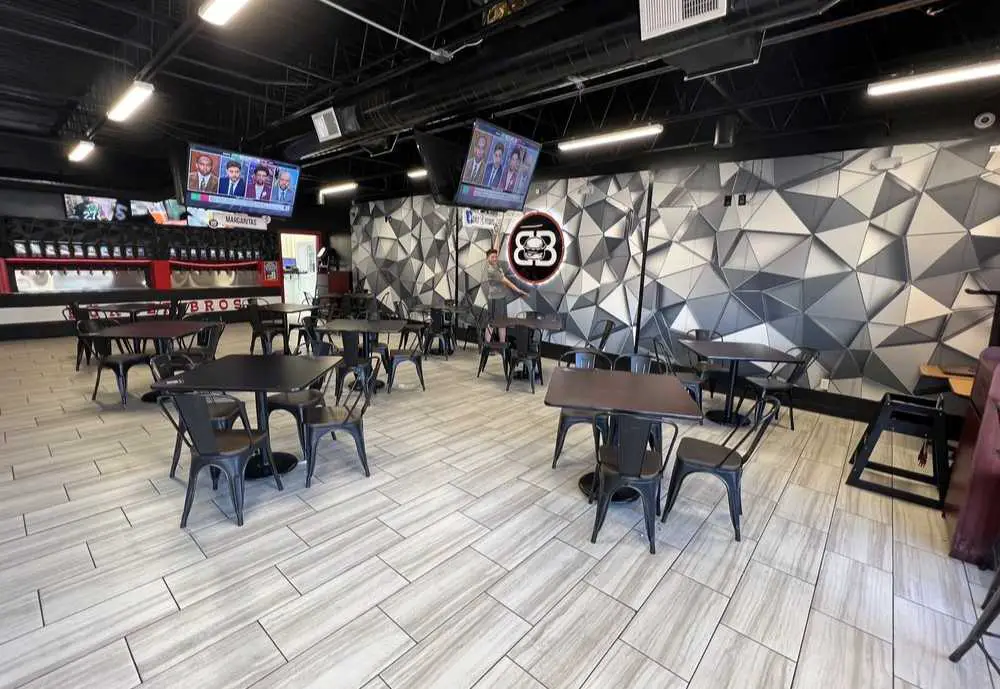 And their beer wall is top flight: "Our Business is bringing to the El Paso region one of the most advanced beer Walls in the industry. Featuring over 15+ beers with safe, contactless pouring. Our Burgers are made to order with speed and efficiency, without ever sacrificing quality."
Top Review: "From the moment I walked in I instantly loved the place. The service & the lady at the front was beyond nice & welcoming. The prices were good they had a well menu. They also serve alcohol & had deals on certain days or certain things. I noticed they had a draft bar on the back wall as well. That's interesting I've never seen that before. I really loved this place! The food was  delicious!! We will definitely be back & telling others of this place. 1000/10" – Chey L.
Border Burger Bar
Immerse yourself in the culinary delight that is the Border Burger Bar, situated in the bustling heart of El Paso. Border's builds their burgers from scratch, right from grounding their premium beef fresh every single day, to hand-cutting our perfect crispy French fries.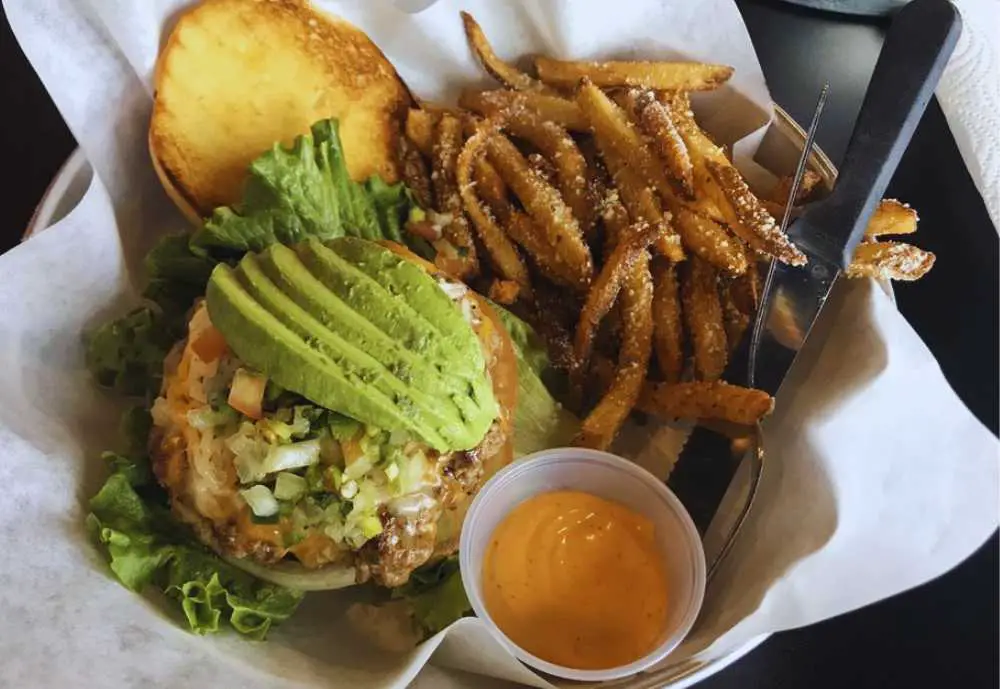 At Border Burger Bar, the burger experience is elevated by their curated selection of Colorado craft beers. This assortment harmoniously complements the flavors of their globally-inspired burgers, promising an enticing culinary journey with every paired bite and sip.
Menu: Border Burger Menu
Top Review: "Yes yes and YES!! This is my 2nd visit to this establishment and trust me not my last. The place is clean and inviting. The staff is quick and friendly. The burgers are freaking amazing!! Everything is hot and made to order. It's hard to decide what you want because everything looks and sounds so yummy. Any time someone at work suggests a good burger I've mentioned this spot and they come back raving about it. Don't skip coming here." – Jackie S.
As we wrap up our burger tour, it's clear that El Paso's culinary scene is far more than just great Tex-Mex. The city's vibrant burger joints offer a delightful blend of tradition, creativity, and bold flavors. So next time you find yourself in this sunny corner of Texas, remember to venture beyond the typical and treat yourself to some of El Paso's best burgers. Bon Appétit!
You might also like these articles:
burgers in el paso, best burgers in el paso, burgers el paso tx, best burgers in el paso