Sometimes a slice of excellent pizza can make a bad day into the best day ever. It's the ray of sunshine on an otherwise gloomy day. We all get days like that where only a good bowl of pasta can lift our spirits up. If you're one of those people, this list is for you. We're diving deep into some of the best Italian restaurants in Atlanta, so you can satisfy your cravings and sleep with a smile.
La Grotta Ristorante Italiano
La Grotta Ristorante Italiano is a fine dining restaurant and an iconic spot in Atlanta. It's one of those places you have to try at least once.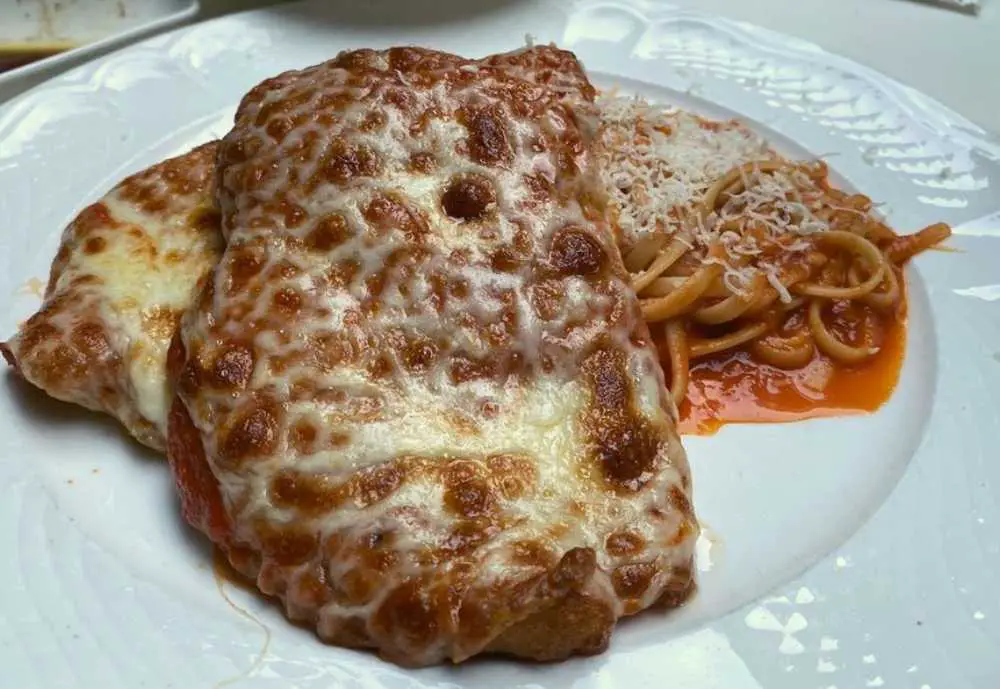 This white tablecloth restaurant is renowned for its delectable pasta dishes, seafood, veal, and beef.
Also, dress up or reserve this for a special night out with your loved ones. What can you get in La Grotta?
Try their Sacchetti Di Formaggio E Tartufi Neri, veal chop, or go bold with Chiocciole Aglio Olio Con Spinaci (snails).
Menu: La Grotta Menu
Top Review: "This is one of the best restaurants in Atlanta but you'd never know it by the location.  La Grotta is in the basement of an apartment/condo building that will remind you of where your grandma used to live or will live, it is straight out of the early 1980s.  When you take the geriatric elevator downstairs it opens up into a LOVELY restaurant with fantastic food, beverages and service and you'll forget the trepidation that you initially had. It's loud, it's crowded but what that means is that it is GOOD!  Like really good!  Pasta is homemade, wait staff are total pros and you're going to have a great time and a great meal.  Yeah, you'll spend a few coins but you will be waiting to make another reservation as soon as you leave!" – Helen H.
2637 Peachtree Rd NE Atlanta, GA 30305, (404) 231-1368
Sotto Sotto
With over 20 years of experience, Sotto Sotto has become a favorite destination for pasta lovers and those seeking classic Italian dishes.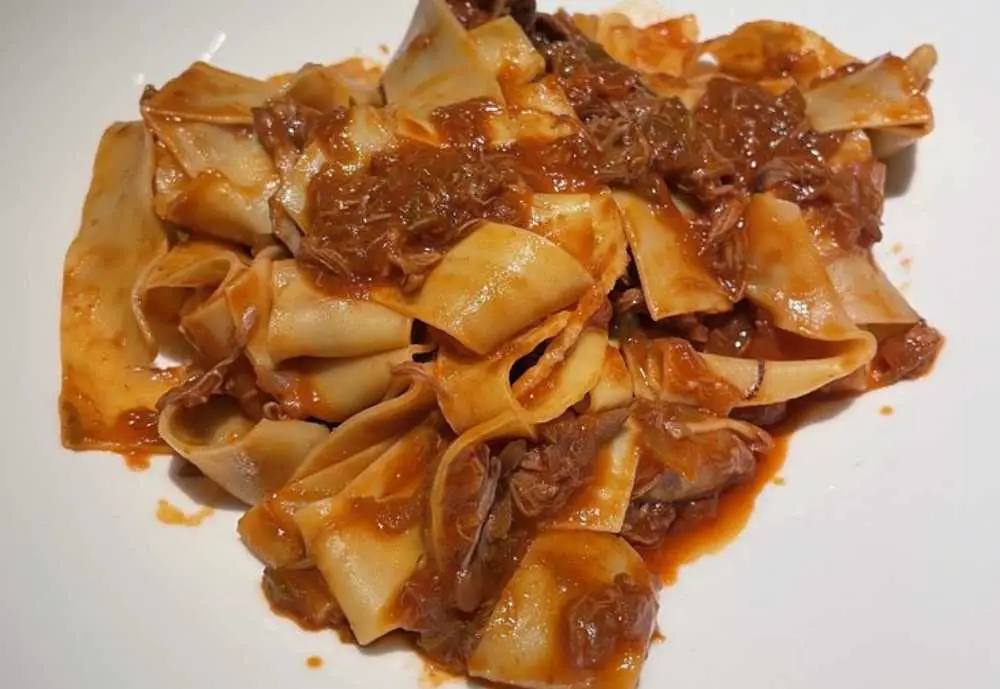 It's a cozy setting great for date nights, and snag a seat on the outdoor terrace if you can. They also have a great wine selection that goes well with their pasta dishes.
Some of their best dishes, according to previous visitors, are Tortelli Di Michelangelo, Strozzapreti Alla Salsiccia, Ravioli Nudi, and Tagliatelle Ai Funghi.
Menu: Sotto Sotto Menu
Top Review: "Very high quality Italian food! And the Ambiance is pretty upscale with white table cloths and dimmed lighting. It would be perfect for a romantic night out. Seating is pretty close but not so bad; you still have your own space to move around. What I enjoyed most is that all of the dishes were so fresh and authentic. My husband and I both got the lasagna bolognese and it was really fresh. Our friends ordered chicken and shrimp fettuccine which she said was perfect and our other friend ordered the Strozzapreti all Salsiccia. All so good." – Jada C.
313 N Highland Ave NE Atlanta, GA 30307, (404) 523-6678
Pricci
Pricci continues to be the go-to destination for Italian food aficionados and one of the best Italian restaurants in Atlanta.
Whether you're looking for a family-friendly dining experience or a romantic dinner for two, Pricci has something for everyone.
The restaurant combines classic dishes with modern twists, creating a sophisticated dining atmosphere.
We recommend the Carpaccio, branzino, veal chop, or Linguini Frutti Di Mare.
Menu: Pricci Menu
Top Review: "Great ambience and amazing service! The food was delicious as well and they have half price bottled wines! I tried their orecchiette which came with sausage, broccoli rabe, and garlic and olive oil. Our waiter came by with red pepper flakes and fresh Parmesan cheese. This dish was very good and filling. We also ordered calamari and the creamy goat cheese marinara with focaccia for appetizers. The bread was so soft and warm and moist! The calamari was absolutely a must have. Even their dessert was delicious. We will come back for sure!" – Paula N.
500 Pharr Rd NE Atlanta, GA 30305, (404) 237-2941
No. 246
Located nearby in downtown Decatur, No. 246 is a must-try. They are known for their classic Italian dishes that are simple yet taste like the comforting flavors of old-school Italian cuisine.
You'll still get beloved dishes like spaghetti and meatballs, wood-fired pizzas, and more.
Their most recommended dishes are chicken marsala, Cacio E Pepe, baked Ricotta, and squid ink pasta.
Menu: No. 246 Menu
Top Review: "We wanted Italian food and this establishment did not disappoint! They served warm bread with a marinara dipping sauce to start. It was so good! The server also recommended our drinks: The Hugo, Prosecco with Elderberry syrup. Extremely tasty! After devouring the Fritto Misto (calamari) and an Insalate Verde with Champagne Vinaigrette, we knew that the dinner would be special. We settled on the Margherita pizza, the Agnolotti Formagi al Limone, and the Spicy Rigatoni Vodka. Each dish was simply delicious. The pasta was perfect. The meal and experience were definitely a vibe. Meg provided impeccable service, and the GM, Michael greeted us during the meal. What a great dining experience! I will most assuredly return!" –
129 E Ponce De Leon Ave Decatur, GA 30030, (678) 399-8246
BoccaLupo
Since it opened in 2013, BoccaLupo has gained a reputation for being the neighborhood restaurant everyone must try.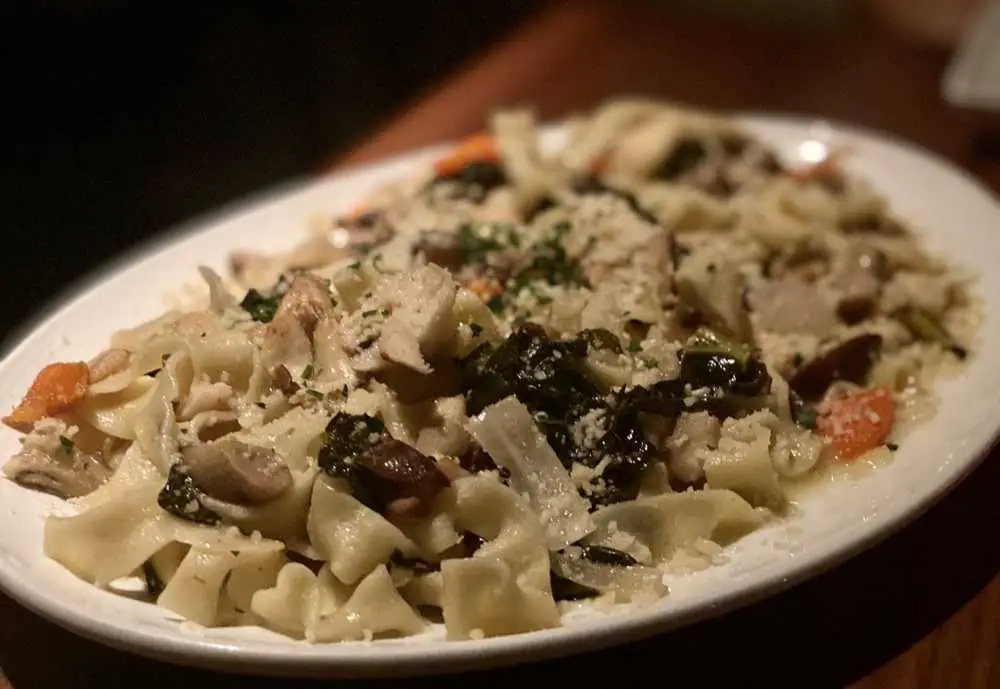 Here, you'll find an array of fresh pasta dishes that have become Atlanta classics, including the legendary black spaghetti and the indulgent 20-yolk tagliatelle.
Aside from these, people also love the Southern fried chicken parm, Roman fried cauliflower, and their chicken liver ravioli. Be sure to explore the restaurant's curated wine list and cocktail menu! One of the spots with the best Italian in Atlanta folks, get there when you can.
Menu: BoccaLupo Menu
Top Review: "Craving fresh pasta and a great selection of Italian wine? Make a reservation at BoccaLupo, located in Inman Park. Chef Bruce Logue and his team specialize in merging seasonal Southern produce with traditional Italian pasta, so the menu constantly changes. Trouble deciding what to eat? Say yes to the four-course tasting menu for a flavorful experience! The wine list features many varietals from Italian regions, and the knowledgeable staff make excellent wine pairing recommendations. BoccaLupo has a casual vibe, but the service and food are higher end at this neighborhood gem. I found myself lingering over the pasta and wine all night!" – Amanda M.
753 Edgewood Ave NE Atlanta, GA 30307, (404) 577-2332
Atlanta is a city that is rich in Italian culture and cuisine. From the classic red sauce joints and cozy trattorias to the elegant destination ristorantes, there is a wide variety of Italian dining experiences in Atlanta. With so many great options, we're sure you'll find your next Atlanta favorite.
You might also like drooling over these articles:
best italian in atlanta, atlanta italian, italian atlanta, best italian atlanta, best italian atlanta, italian restaurants atlanta