Are you a fan of authentic Italian cuisine? Are you in the mood for a plate of freshly made pasta or a slice of piping hot pizza? Look no further because we're rounding up the crème de la crème of Italian restaurants.
So grab a fork, a knife, and a glass of Chianti, and join us on a culinary journey through the best Italian restaurants in Kansas City.
Garozzo's Ristorante
Dining at Garozzo's Ristorante is an experience that transports you back to the days of Prohibition. The atmosphere, characterized by Sinatra music and dim lighting, creates a cozy and intimate ambiance. 
You'll understand why Garozzo's is one of the best Italian restaurants in Kansas City, from stuffed artichoke hearts to ravioli and classics like lasagna with sausage and meatballs.
Don't miss out on the signature Garozzo's chicken spiedini. This original Garozzo creation is now an iconic Italian dish in the community. Recommendations include the ravioli, Samantha or Georgio chicken spiedini, and the tiramisu! Don't miss out, this is some of the best Italian in Kansas City!
Menu: Garozzo's Menu
Top Review: "We love this place! Mike Garozzo and his restaurants have been such a staple of Kansas City for so long and with good reason. This location is without a doubt the best. The ambience the old-school approach, photos of famous people that have been in the restaurant make it just a unique Kansas City environment. Everything from the appetizers, salads, pastas to the original and famous Spiedinis all the food is great. Make sure to stop by the bar where are you will be well taken care of by Kate and Katie. If you're visiting Kansas City this is a mandatory stop if you live in Kansas City it should be a regular stop."
526 Harrison St Kansas City, MO 64106, (816) 221-2455
Lidia's Restaurant
You can find Lidia's in a former railway house just north of Kansas City's historic Union Station. The restaurant has a cozy and inviting atmosphere, perfect for date nights.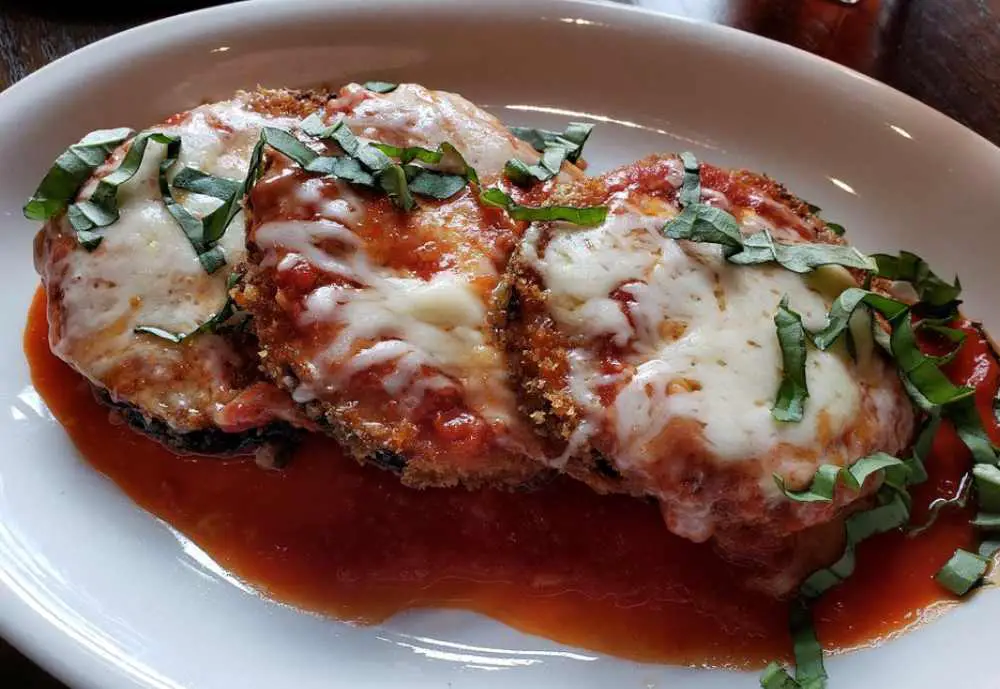 Lidia's offers a daily three-course pasta special modeled after the popular service that's also offered at Becco.
Some of the best Italian in Kansas City is at Lidia's, don't miss it!
The Gnocchi, Frico, Bolognese, and Arancini are other menu items to try. 
Menu: Lidia's Menu
Top Review: "I FINALLY got around to trying Lidia's after hearing rave reviews for years from all of my friends. They hosted a work event that some coworkers and I attended, and our choices were chicken, pasta trio, or steak. I chose the steak and let me tell you, TO DIE FOR!!! Even though they had to cook food for 50+ people, each plate was still cooked to perfection. My friends tried the pasta trio and the chicken and everyone loved what they got. Our starter was the Caesar salad, which of course was fantastic. For dessert (it looked so good I forgot to take a picture before digging in!) we got the tiramisu. It was so perfectly moist and sweet. Also- our server was delightful, he always had a smile on his face and was just SO friendly. I will definitely be back to try more items on the full menu!" – Erica G.
101 W 22nd St Kansas City, MO 64108, (816) 221-3722
Cascone's Italian Restaurant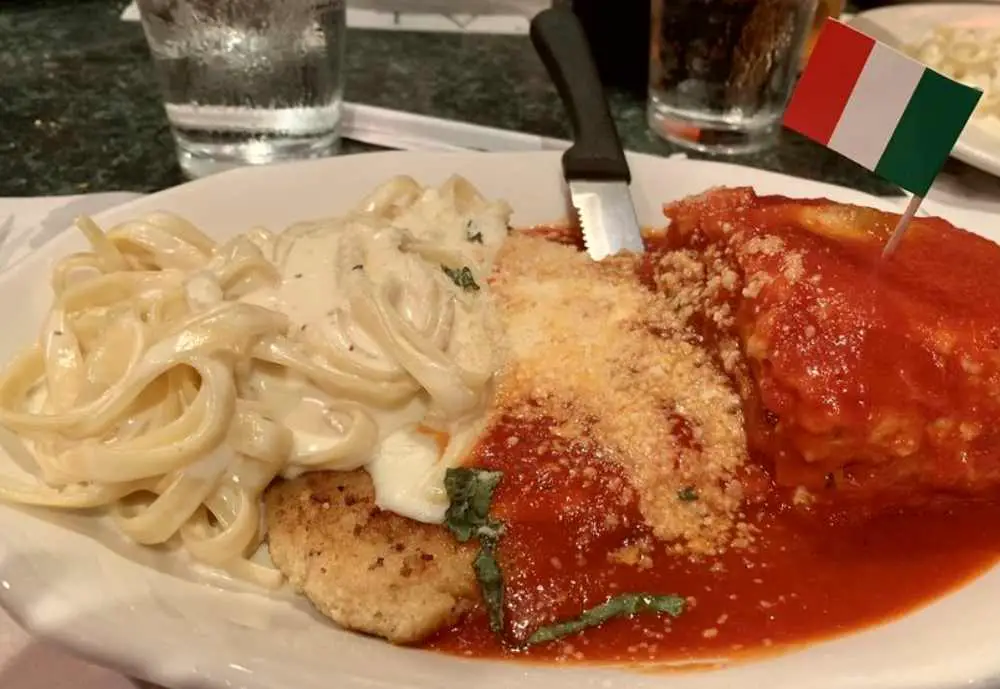 As a family-owned and operated business with over 60 years of history, Cascone's top priority is its consistent quality. The menu items are all prepared in-house and never frozen, ensuring that every dish is made with the freshest ingredients.
The restaurant takes pride in its Sicilian roots with a distinct traditional Italian menu that delivers every time.
Visitors love their lobster ravioli, Italian sausage dinner, and surprisingly, their fried chicken is a bestseller. 
Top Review: "Where to start! Cascone's was so delicious and the service was excellent. The nachos are so unique, I have never had anything like it. The meatball salad was amazing as was the Chicken Parm. Their sauce is a mix of sweet and tangy and I am so happy they ship! We ended with espresso martinis and they were some of the best I have ever had. The environment is so fun, we can't wait to go back!" – Alison B.
3733 N Oak Trafficway Kansas City, MO 64116, (816) 454-7977
Trezo Mare
Trezo Mare offers bold flavors with the freshest ingredients and locally-sourced seasonal produce.
They make everything in-house — from plates of pasta, mozzarella, and even their bread. Trezo Mare brings diners a taste of Italy, inspired by the sun-drenched farmhouses, fields, and vineyards, which makes it one of the best Italian restaurants in Kansas City.
They have various options, but their bestsellers are the En Fuego, the goat cheese fondue, fish tacos, and tiramisu for dessert. 
Trezo Mare is without a doubt some of the best Italian in Kansas City.
Menu: Trezo Mare Menu
Top Review: "My first stop for 2023 Restaurant Week and it did not disappoint! My best friend comes into town every year for RW and we loved Trezo's dinner. We started out with some amazing goat cheese fondue, pretzel bites, and bruschetta! I had to eat the remnants of the fondue with my fork, it was so good. The bruschetta was so well done – perfect tomatoes and balsamic. We shared the short rib rigatoni and the braised short rib. My friend is allergic to shellfish and pork and they were so accommodating about leaving out the bacon with the brussels! Our service was great all night, no issues and fast. All of the short rib was melt in your mouth tender. The horseradish gravy w potatoes was unexpected but really good! For dessert we got the creme brulee and the chocolate bar – the bar was the clear winner with the peanut butter crispy base and light mousse! Trezo Mare is lovely inside – I had only had brunch on the patio before. Some people were more casual than I expected but we had fun dressing up for a fancy dinner! Would love to come back and try some more items on the menu." – Emily K.
4105 N Mulberry Dr Kansas City, MO 64116, (816) 505-3200
Cupini's
Another spot considered as one of the best Italian restaurants in Kansas City is Cupini's. They are a fantastic option if you're craving some Italian flavors.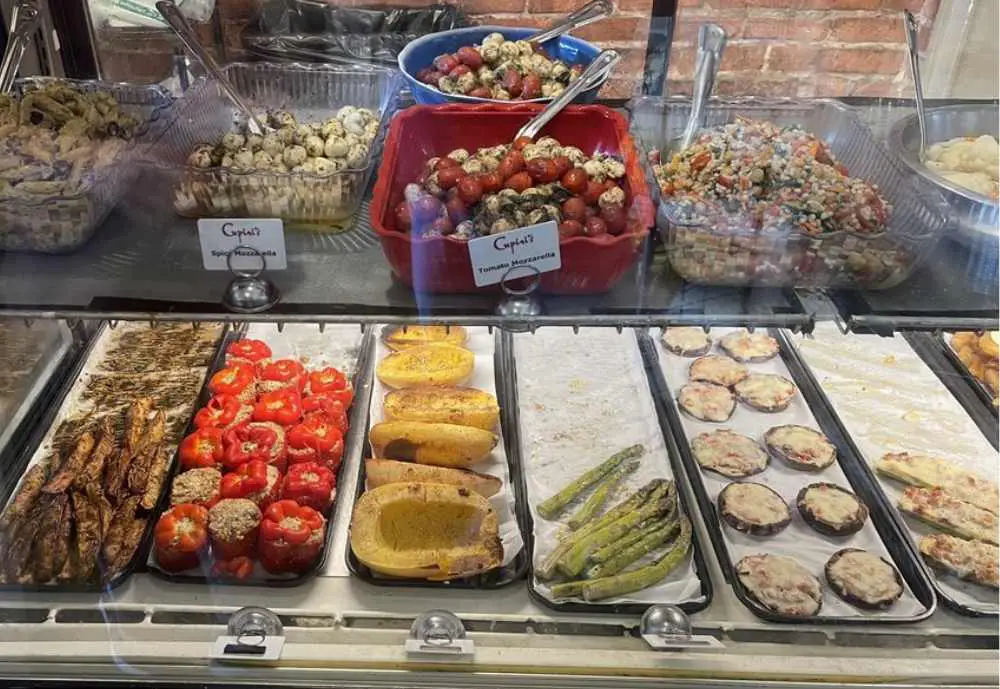 Their marinara sauce has one of the lowest sodium levels in the market. They also have gluten-free options!
It's no surprise that their pasta dishes are some of the most popular here. Try their lasagna, seafood ravioli, cheese tortellini, or sausage and fennel ravioli. 
Menu: Cupini's Menu
Top Review: "Amazing as always! My family + I have been dining here for a few years now + not one time have we been disappointed! Every time I get cheese tortellini or fettuccini alfredo! I love both and their tiramisu is some of the best I've had. You order at the front and are given a number where the food is brought to your table. I also love the touch of family photos around the restaurant, it provides a nice homey vibe!" – Avrie G.
1809 Westport Rd Kansas City, MO 64111, (816) 753-7662
---
Kansas City is a hub for delicious Italian cuisine, offering a variety of options for all palates.
From Garozzo's Ristorante's old-school ambiance and satisfying dishes to Lidia's warm and inviting farmhouse atmosphere and Cupini's amazing marinara sauce, these restaurants are sure to please.
Whether you're in the mood for a romantic dinner for two, a family gathering, or a night out with friends, the best Italian restaurants in Kansas City offer something for everyone.
You might also like drooling over these pizza articles:
best italian kansas city, italian kansas city