Looking for the best Italian in Scottsdale? We've got you covered!
From classic pizzerias to high-end fine dining establishments, Scottsdale boasts a diverse and impressive selection of Italian eateries that offer everything from homemade pasta and wood-fired pizzas to fresh seafood dishes and decadent desserts. We're breaking down the 5 best Italian restaurants in Scottsdale for your next visit.
Fat Ox
A trip to Fat Ox is like taking a journey to Italy right in your own neighborhood, where you can enjoy a fusion of Arizona and Italian cuisine crafted with skill and creativity by Chef Carter.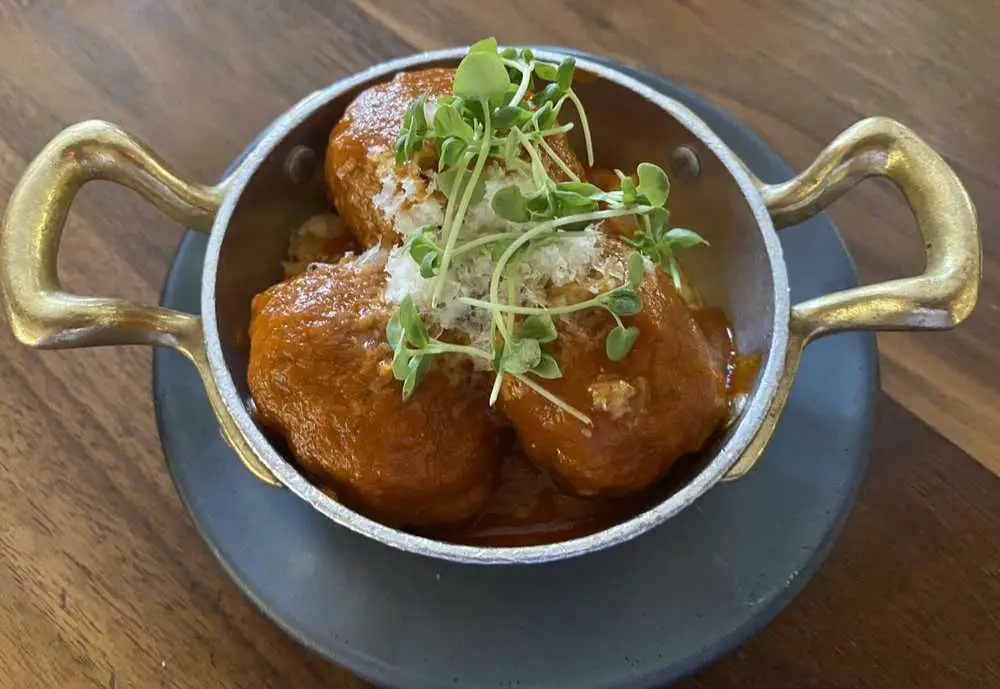 You'll get a taste of both worlds with this marriage of flavors. They come not only with incredible food, but also excellent service.
Come and try their delicious caesar salad, veal meatballs, Garganelli, or the beef short ribs.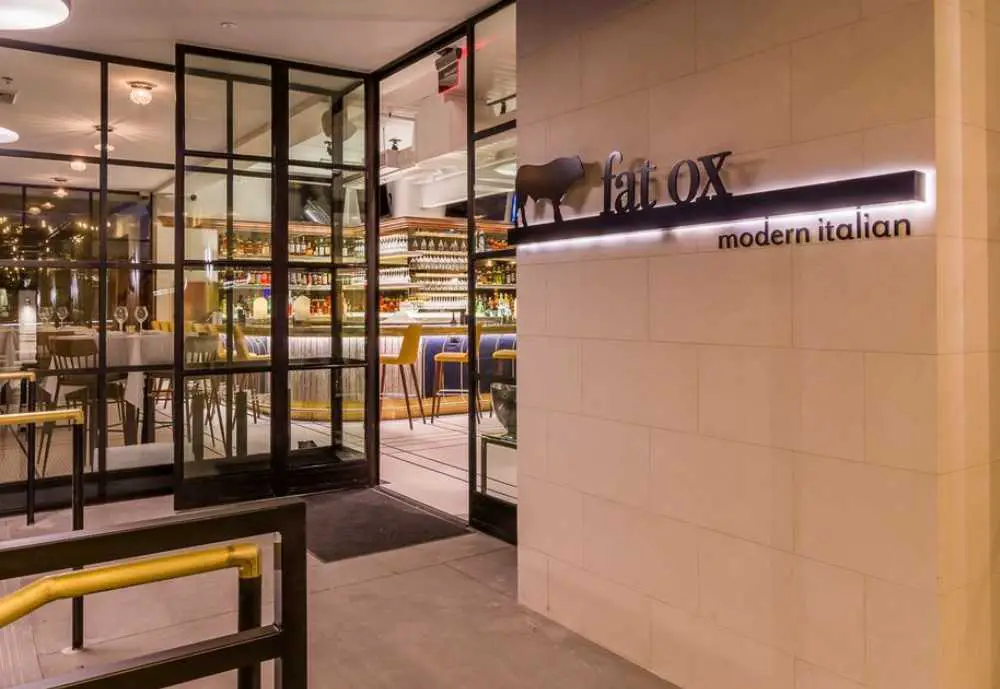 Menu: Fat Ox Menu
Top Review: "I loooove Fat ox! The branzino is mouth watering along with the Prosciutto di San Daniele; I couldn't have asked for a better experience!! Brian Raab also introduced me to a delicious tequila (Tequila Corrido) which was so smooth! I loved how welcoming the hostess staff was. I didn't have a reservation but they managed to accommodate me which I totally appreciated! The bartender was lively and funny. I really enjoyed my time and will be coming back soon." – Renita F.
6316 N Scottsdale Rd Scottsdale, AZ 85253, (480) 307-6900
Defalco's Italian Eatery, Grocery, & Deli
If you're craving a taste of classic Italian deli dishes, then DeFalco's is the place to go.
This family-run eatery has both ready-to-go meals and fresh ingredients you can use to whip up your homemade Italian plates.
As a deli and grocery, they're best known for their sandwiches like Italian sausage, meatball sub, and pasta salad.
Menu: DeFalco's Menu
Top Review: "I've had numerous coworkers recommend this place for lunch and decided to give it a try. I'll admit when a place has a lot of hype often times I'm disappointed but Defalco's was delicious! I ordered the sausage sandwich with onions and peppers and a chicken pesto sandwich. Both sandwiches were great but my favorite was the sausage with peppers. I would recommended this place to anyone looking for great Italian food. 5 stars and will definitely be coming back." – Anthony C.
2334 N Scottsdale Rd Ste A133 Scottsdale, AZ 85257, (480) 990-8660
Oregano's
If you're looking for your favorite local pizzeria, Oregano's is the way to go. This neighborhood pizza joint is the perfect spot for delicious food, ice-cold specialty drinks, and plenty of laughs.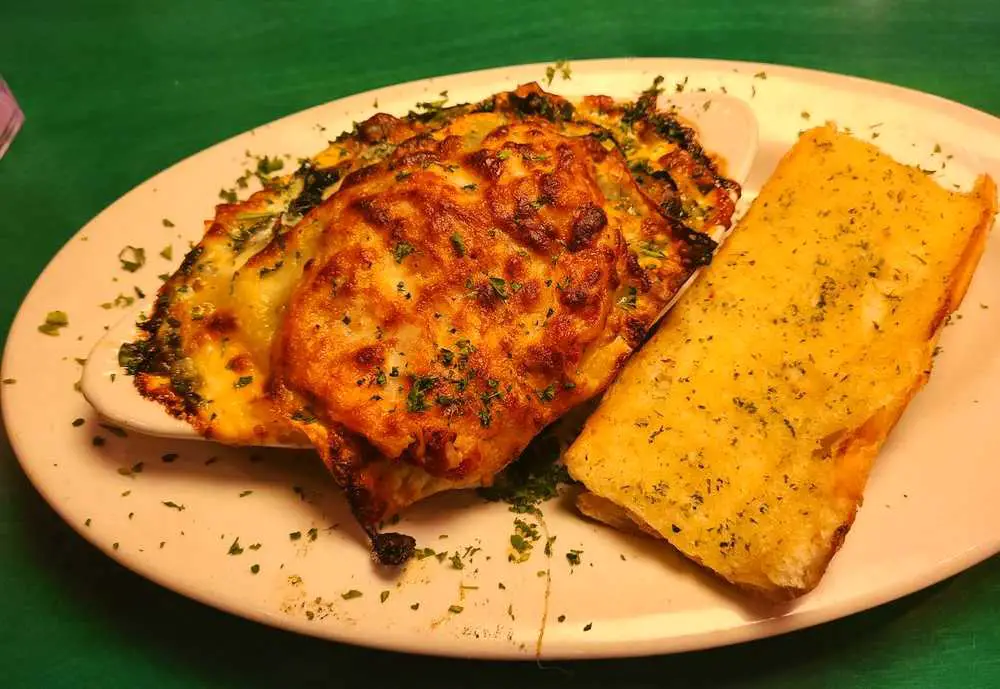 It's more of a casual place with an incredibly comfortable vibe. They offer classic pizza flavors (think cheese or pepperoni pizza) and unique pasta dishes like El Diablo shrimp pasta or big rig pasta.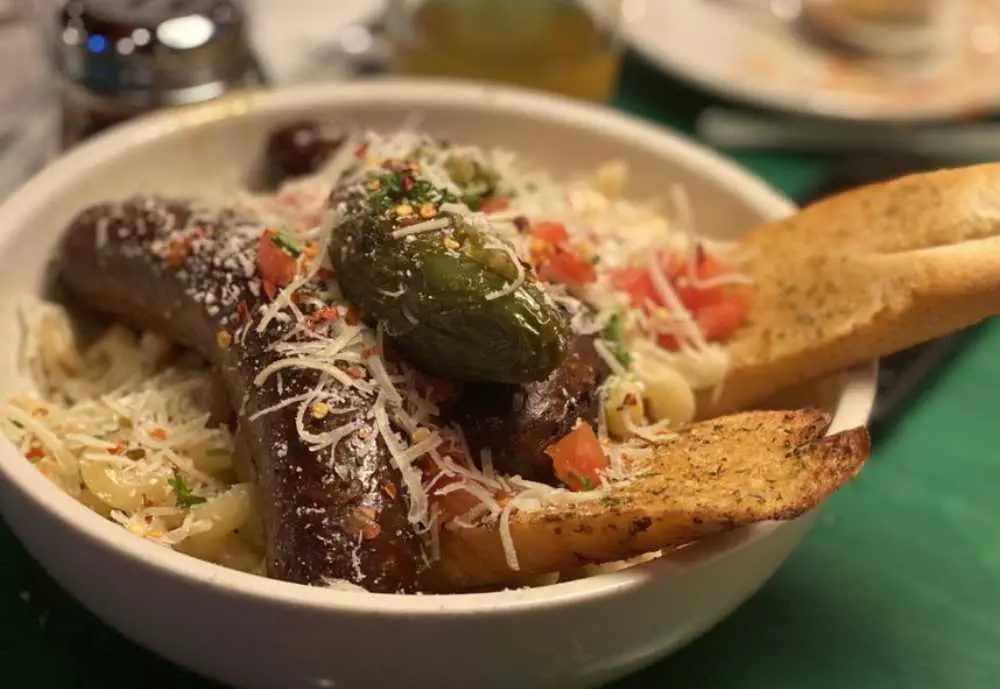 Menu: Oregano's Menu
Top Review: "Oreganos is consistently amazing. I've been coming here for years and I just love everything on the menu. Of course my favorite is the Alfredo the dark with chicken. I also LOVE then wings. Pizza is great everything is wonderful." – Jessica W.
3102 N Scottsdale Rd Scottsdale, AZ 85251, (480) 970-1860
Andreoli Italian Grocer
At Andreoli Italian Grocer, you can experience the flavors of Italy right in Scottsdale. As one of the best Italian restaurants in Scottsdale, they offer homemade sausages, breads, pastries, and even chocolates.
They use recipes handed down from generations with a few new twists to traditional Italian dishes. Try their grilled calamari, pistachio cake, porchetta sandwich, or eggplant sandwich.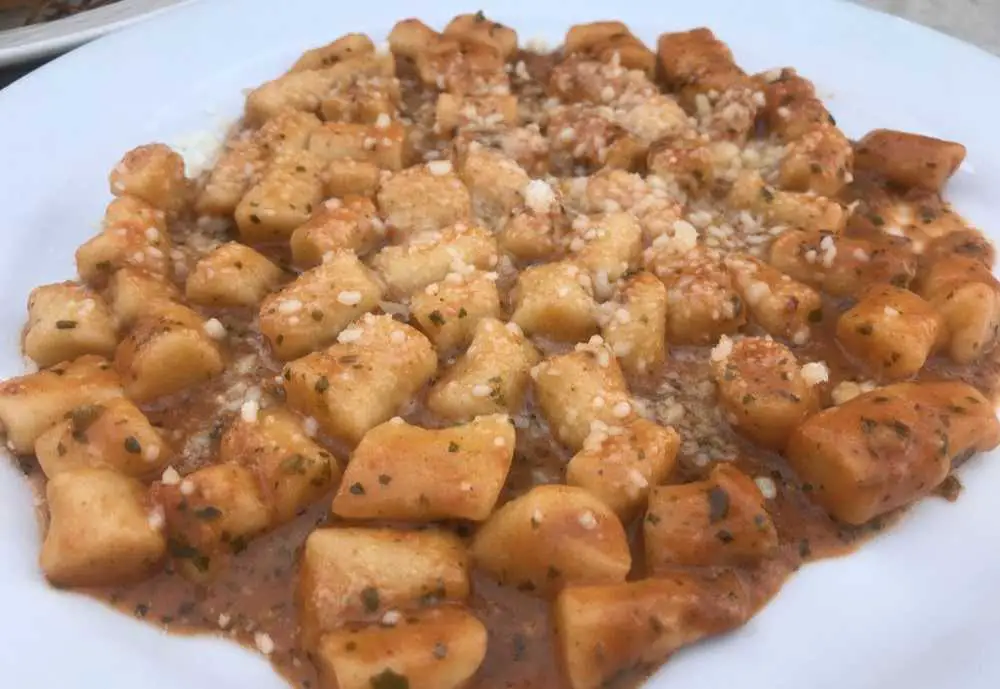 Menu: Andreoli's Menu
Top Review: "PERFECT Italian food!!  I'm a native Brooklyn Italian and I assure you this is THE place in Arizona for excellent, made with love food! Sausage and peppers on an amazing perfect sun bread. Made me feel like I was on the 18th Feast! Or San Gennaro Feast" – Arlene C.
8880 E Via Linda Scottsdale, AZ 85258, (480) 614-1980
Spiga Cucina Italiana
Spiga Cucina Italiana is a popular dining spot in Scottsdale that offers a unique blend of Italian and Iberian Peninsula cuisine.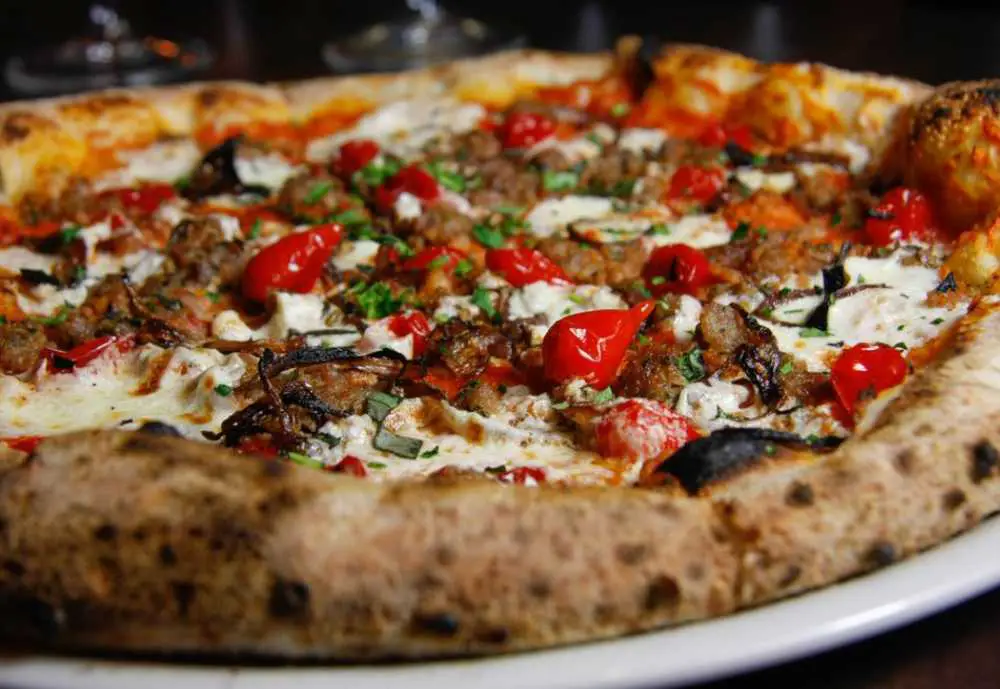 You'll get truly unique flavors with their wood-fired cooking method. There's a reason they're considered one of the best Italian restaurants in Scottsdale.
Their most popular dishes include beef short ribs, beet ravioli, Tagliatelle Gamberi, and Linguini Nero.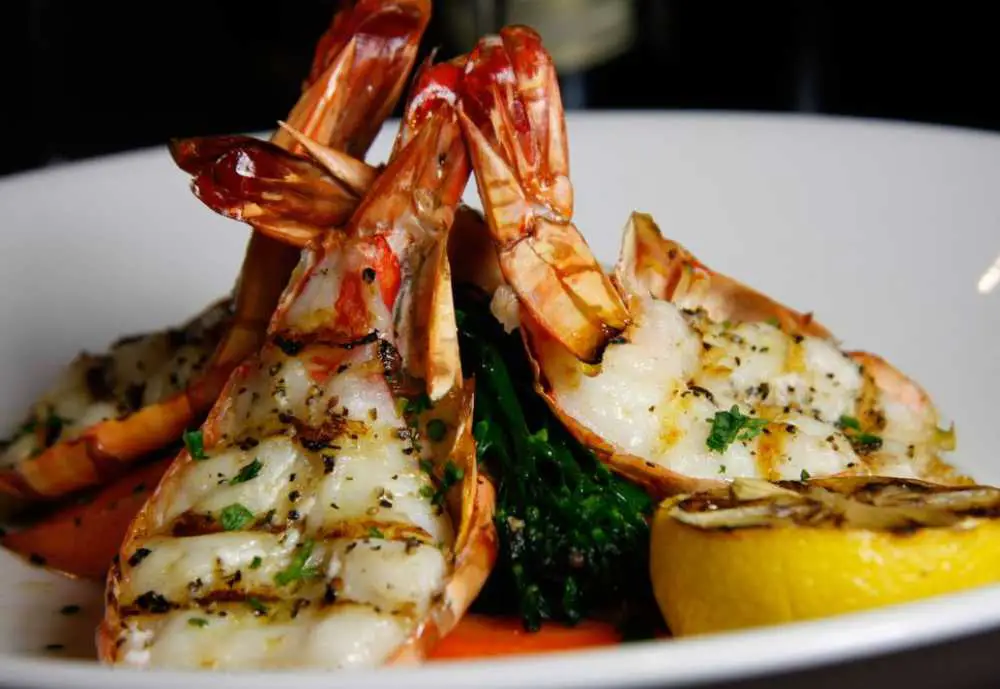 Menu: Spiga's Menu
Top Review: "This place was beautiful, the food was delicious, and the sangria was really good- but the service could have been a little better. We started with some garlic bread- it was okay, needed a bit more salt. But the crunch on the toast was spot on, still soft and warm in the middle! I ordered the agnolotti allá California and the cream sauce was perfectly done! I can't wait to come back and try something else!" – Monica H.
7500 E Pinnacle Peak Rd Scottsdale, AZ 85255, (480) 513-9000
Along with other Arizona cities, Scottsdale offers great Italian flair to the city's food scene.
From the rich flavors of homemade sauces and plates of pasta to innovative culinary fusions and wood-fired specialties, the Italian restaurants in Scottsdale offer a unique and unparalleled dining experience. It's always exciting yet still familiar and has all the flavors you love. Exploring the best Italian restaurants in Scottsdale will be an unforgettable experience that you won't want to miss.
You might also like drooling over these articles:
best italian in scottsdale, scottsdale italian restaurants, best italian in scottsdale