Wake up and smell the coffee, Greensboro! Whether you're a morning person or just need a little extra boost to start your day, there's nothing quite like a delicious breakfast to get your day started on the right foot.
And lucky for you, Greensboro is home to a wide variety of top-notch breakfast spots, each with their own unique flair and delicious offerings.
From classic diners to trendy cafes, there's something for every taste and budget. So grab your fork and knife and let's dive in to the best breakfast spots Greensboro has to offer!
Scrambled Southern Diner
Located in the heart of Greensboro's historical Lindley Park neighborhood, Scrambled Southern Diner has become a favorite among locals for its eclectic Southern diner fare.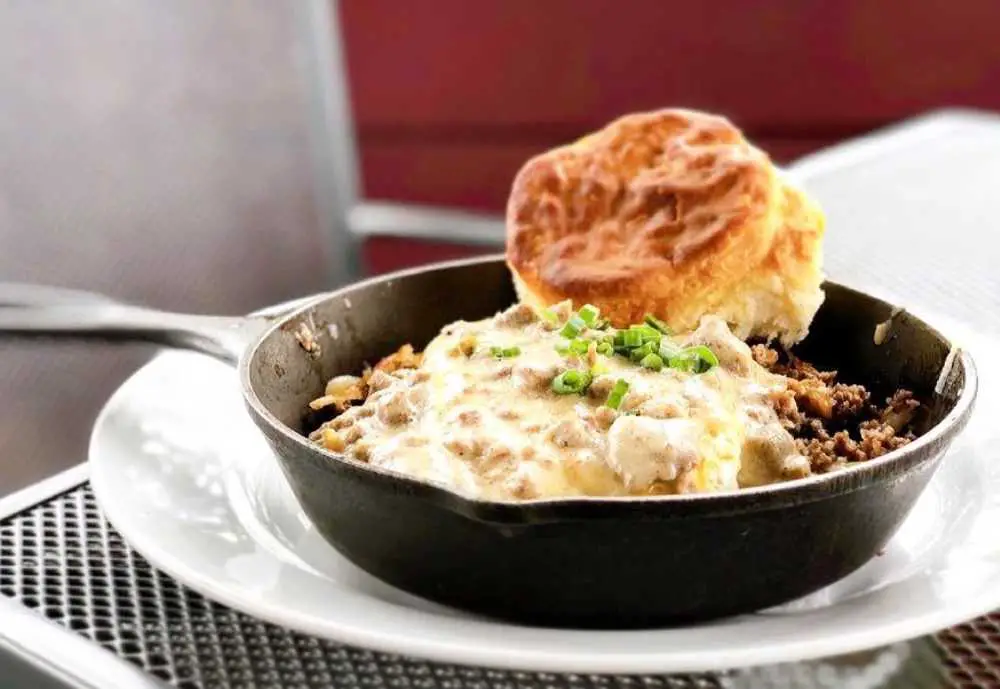 The menu features a variety of local area farmers and North Carolina products, and breakfast is available all day with an additional lunch menu beginning at 11am.
In addition to the delicious food, guests can also enjoy house-made desserts, vegetable-infused vodka Bloody Marys, multiple variations of mimosas, draft beer selections, and seasonal cocktails.
It's no wonder Scrambled has earned the nickname "The Little Gem on Spring Garden Street.
Menu: Scrambled Southern Diner Menu
Top Review: "Very hipster place for the vibe but the menu and the food offerings are fantastic.   I had the famous fried green tomato with pimento cheese and wow just a taste festival for my tastebuds.  Coffee was delicious and they have a full bar as well.  Very nice serving size.  Service can be hit or miss I think as there were super friendly folks working and some that were a tad judicial and too cool for school.  That's their personal problem not mine so don't let them run you off and enjoy." – Lorraine N.
2417 Spring Garden St Greensboro, NC 27403, (336) 285-6590
The Sage Mule
The Sage Mule is a popular local brunch spot known for its deliciously scratch-made meals, expertly crafted lattes, and perfectly balanced daytime-friendly cocktails.
The restaurant's goal is to provide warm and friendly hospitality while serving locally sourced delicious comfort food that will have customers coming back the next day for more.
The Sage Mule are open for breakfast, Wednesday to Saturday, and Sunday brunch from and operates on a first-come, first-served basis with no reservations.
Menu: Sage Mule Menu
Top Review: "I would eat here every single day for breakfast if I could! In every city I visit it seems like there is a shortage of great breakfast spots and you can tell that is true in Greensboro as well because this place is always packed! From hot honey chicken biscuits to traditional Lox plates you will not be disappointed here! Lots of creative and delicious breakfast / lunch options!" – Stephan M.
608 Battleground Ave Greensboro, NC 27401, (336) 501-0193
Print Works Bistro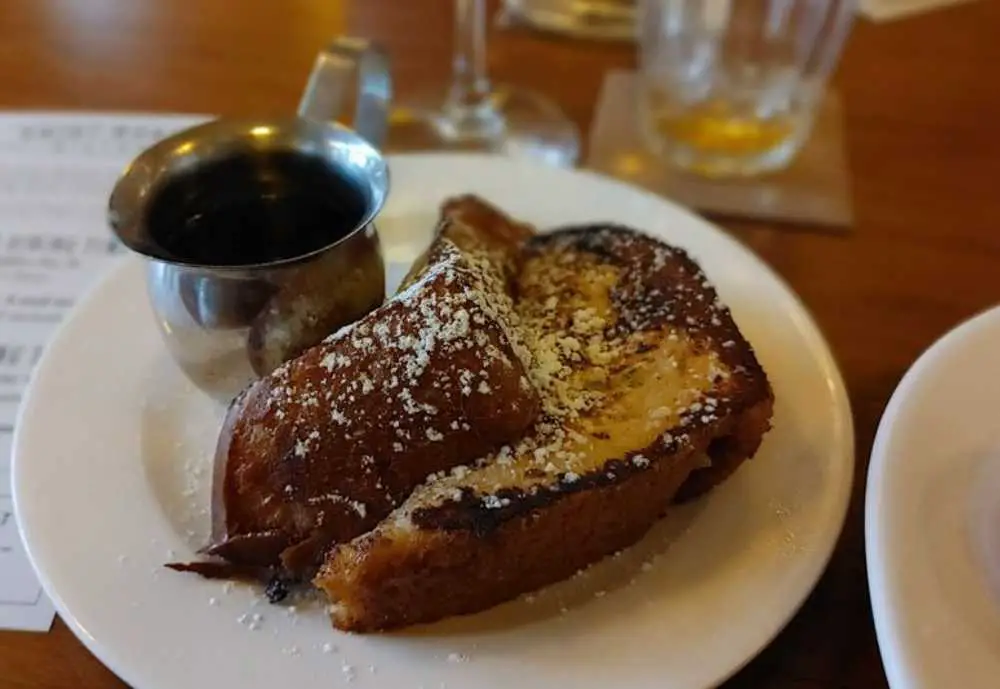 If you are looking for upscale brunch experience, look no further than Print Works Bistro.
Print Works Bistro, an employee-owned establishment is located adjacent to Proximity Hotel, and offers classical and modern versions of French bistro dishes created with locally sourced ingredients.
We recommend the decadent housemade cinnamon buns with caramel sauce, or the short rib hash, which is out of this world.
Menu: Print Works Menu
Top Review: "There probably isn't much to say about Print Works that hasn't already been said but this is my wife's favorite place in town.  We try to go for Brunch when we can make it over to the Friendly area and it's always excellent. The food is good, mid-upper end fair.  They have a nice variety and the kids can still find something which is nice. If you go for breakfast/brunch – get the homemade cinnamon buns.  If you like this kind of thing, these will be the best you've ever had." – Jordan C.
702 Green Valley Rd Greensboro, NC 27408, (336) 379-0699
Bagner and Alexa's Breakfast & Lunch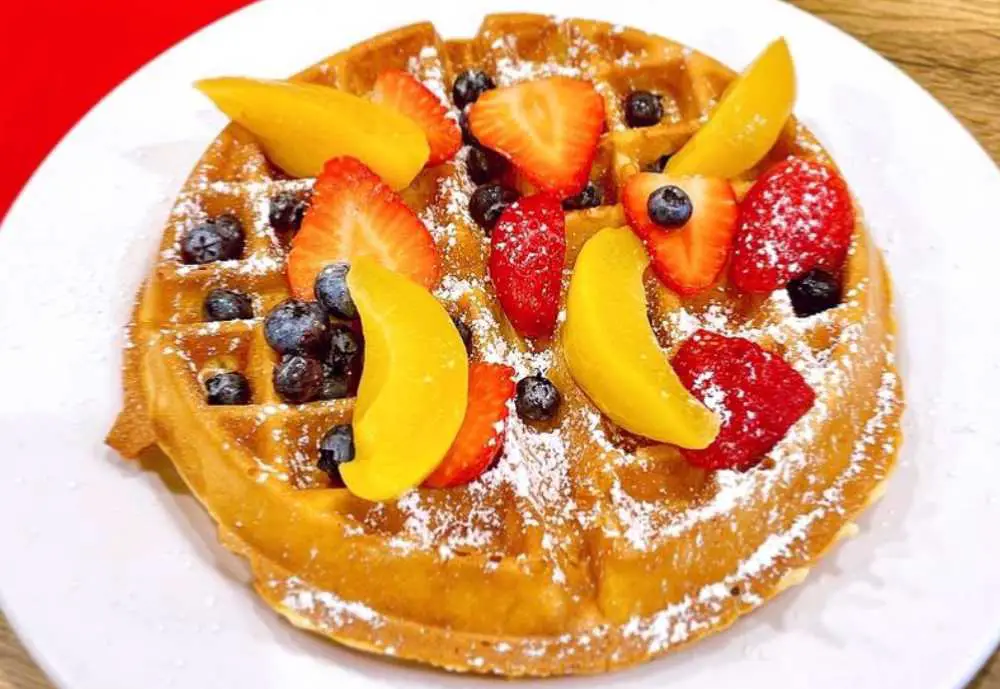 Top Review: "Bagner and Alexa's is a cute little diner tucked away near UNCG. Their menu has different options for everyone. Half breakfast, half lunch and our table choose a few dishes from each side. I got the El Rey omlette and it was a great, healthy portion with a ton of flavor. The eggs were fluffy and well cooked, and the filling included shredded chicken, spices, herbs and various salsas and cheese all topped with fresh avocado. YUM. Our table also got the chicken and waffles and that is absolutely what I'm getting when I go back!" – Hannah H.
1618 Spring Garden St Greensboro, NC 27403, (336) 291-8345
Rascals Tavern
Rascals Tavern is a family-owned and woman-owned business. The owner, Jessica, is dedicated to creating unique and delicious dishes.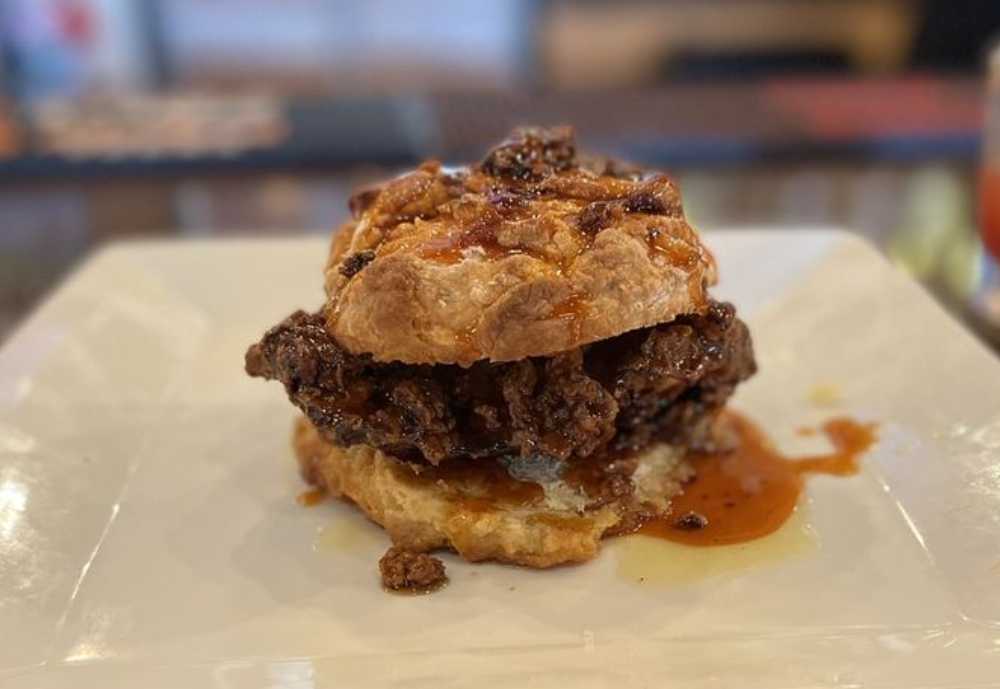 The tavern aims to be the neighborhood hidden gem, where patrons can come as they are and enjoy amazing food.
Menu: Rascals Tavern Menu
Top Review: "I've been coming to Rascals for years and it remains consistently delicious! The brunch is some of the best, with unique dishes as well as classics, and huge portions. Great breakfast tacos. Amazing burgers! Today our server was Jade and he was excellent!" – Mikaela B.
2270 Golden Gate Dr Greensboro, NC 27405, (336) 944-5527
Chez Genèse
The French inspired café, Chez Genèse, located at 616 South Elm Street in downtown Greensboro, NC, is a small establishment with a big mission.
The café's integrated hiring model focuses on providing equal employment opportunities for adults with intellectual and developmental disabilities.
Chez Genèse's mission is to provide community and connection through the shared experience of good food.
As a full-service, first-come-first-served restaurant, the café welcomes all customers to come together and enjoy a delicious meal in a welcoming and inclusive environment.
Menu: Chez Genèse Menu
Top Review: "I have been waiting for a day I could finally come eat brunch here. First time I came there was a longer wait than what I was looking for then the second time I came the weather had forced them to close. Thankfully I have finally made it! It was well worth the wait. I was seated rather quickly although I know this place gets a good crowd. Our server was amazing and treated us well. The atmosphere here is great I LOVE all the plants and the decor that makes it feel so open and homey. The food was delicious loved the honey drizzle on the avocado toast." – Celeste S.
616 S Elm St Greensboro, NC 27406, (336) 663-7399
You might also enjoy these mouthwatering breakfast articles:
breakfast Greensboro, Greensboro breakfast, best breakfast in Greensboro