Looking for the best Italian in Boston? We've got you covered!
Boston is a city of diverse culinary offerings, but when it comes to Italian cuisine, the options are particularly impressive. From classic red sauce joints to innovative takes, Boston boasts a wide variety of Italian restaurants to satisfy any craving. We'll take a closer look at some of the best Italian restaurants in Boston, highlighting their standout dishes, atmospheres, and what makes them special.
Carmelina's
Carmelina's is a staple in Boston's North End, offering a menu that takes inspiration from the flavors of Sicily, with a particular emphasis on seafood dishes.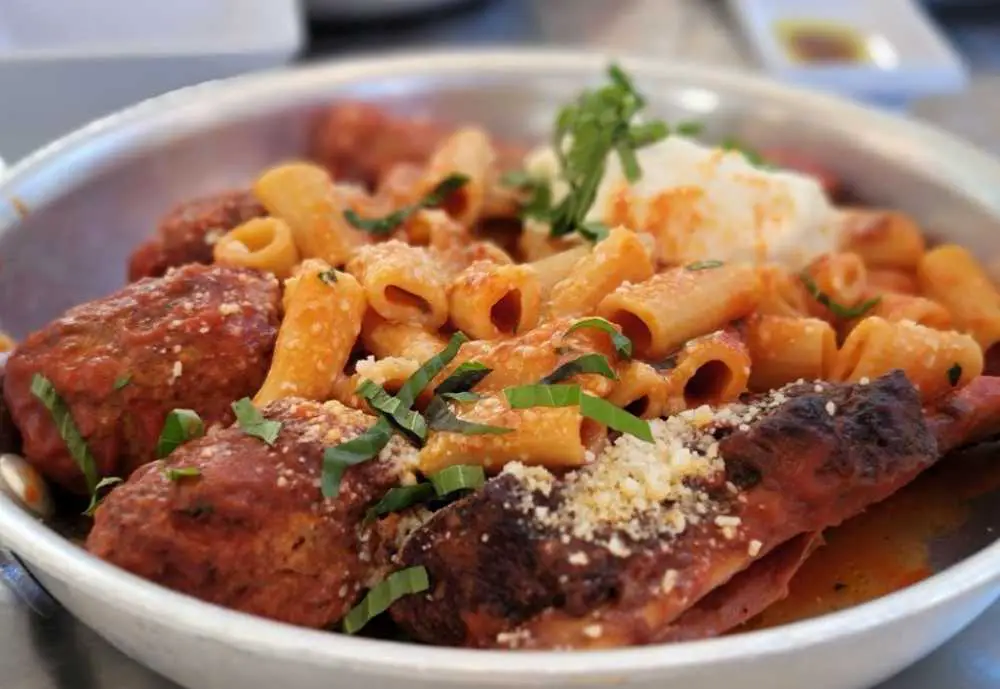 If you're not into seafood, they also have fantastic pasta dishes that are hearty and great for comfort food.
Their popular dishes include crazy alfredo, Sunday macaroni, and baked mushroom rigatoni. You can't miss Carmelina's if you're in Boston.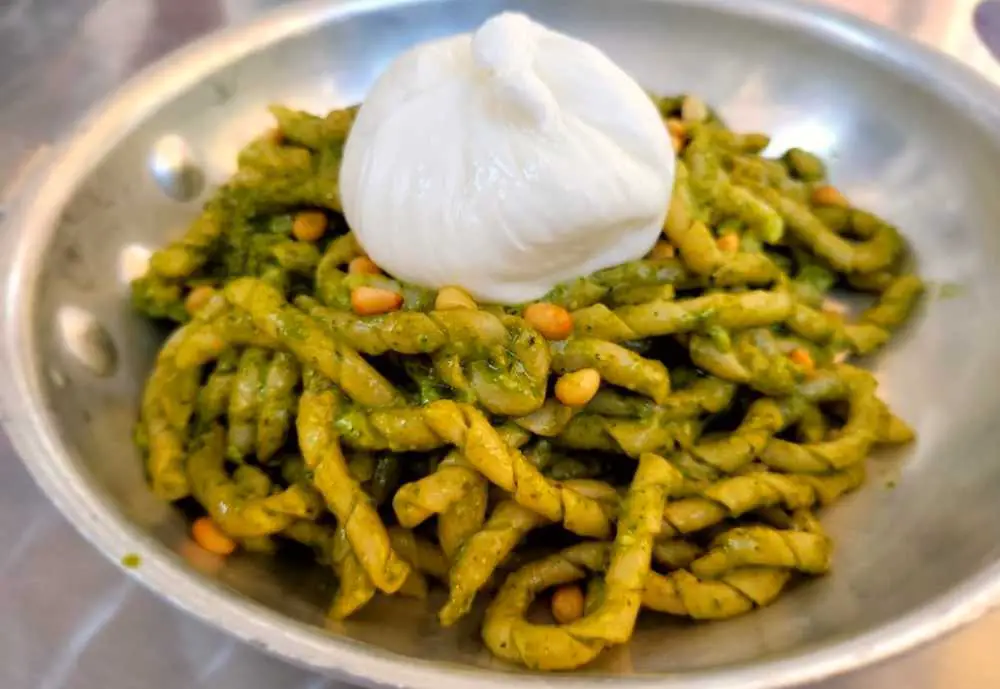 Menu: Carmelina's Menu
Top Review: "Absolutely incredible experience! The food was spectacular. We were a group of four and not one meal was bad. My personal choice of the mushroom pasta as seen below was amazing the crunch from the toasted breadcrumbs meshed beautifully with the softness of the mushrooms and pasta. Apart from the amazing food the service was good. Definitely better than 90% of restaurants on Hanover but no better than an average steakhouse. Also the ambiance was phenomenal, it is a very small restaurant which creates a more personal and intimate vibe. Finally my only complaint is that I can't go back sooner!" – Jared D.
307 Hanover St Boston, MA 02113, (617) 742-0020
Rino's Place
Located in East Boston, Rino's Place has earned the coveted Guy Fieri "Triple D" seal of approval and the adoration of locals and tourists.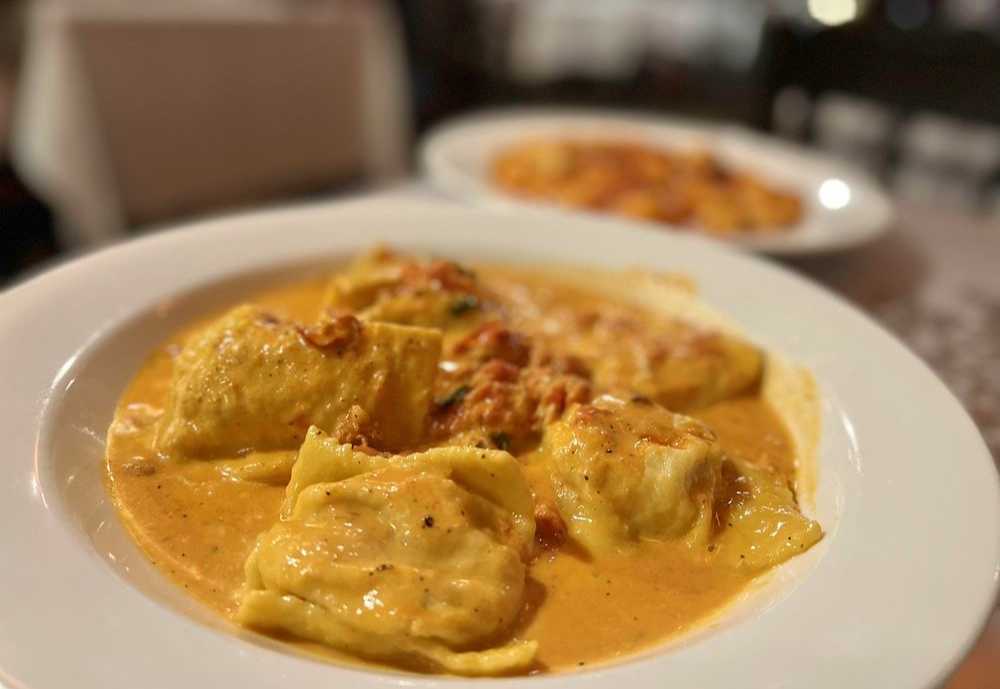 Their made-to-order ravioli is a standout dish, but no visit is complete without trying their plate of crispy calamari, perfect for sharing with the table.
You should also definitely try their gnocchi and Bolognese, some of the best Italian in Boston!
Menu: Rino's Place Menu
Top Review: "I love going to Rino's! The portions are out of this world and the service is great (always laughing with the servers). The restaurant is on the small side, but outdoor seating during the warmer months help a ton. Heads up they do not take reservations so be prepared to wait in line for a bit, but it's so worth it. I love taking friends and family to this gem in east Boston!" – Dominque D.
258 Saratoga St Boston, MA 02128, (617) 567-7412
SRV
SRV, short for the Serene Republic of Venice, is a charming bacaro and wine bar that offers Venetian-inspired cuisine.
It's also one of the best Italian restaurants in Boston and a place you can't miss. Their dishes are often perfect for sharing, so bring your friends and family too.
Go for their squid ink risotto, polpette, soft-boiled quail egg, and tiramisu.
Menu: SRV Menu
Top Review: "What can I say about this place that so many haven't already! I always have a very fully full belly and super happy smile on my face leaving here. They are always consistently amazing, every. Single. Time! They just changed to a new tasting menu and it's just phenomenal!! I love the surprise and guessing of how each dish is made, it's just part of the fun of dinning at SRV. I've tried about everything on their menu and nothing is bad! That's dangerous. Dine at your own risk, you might leave with pants that don't fit anymore." – Serena M.
569 Columbus Ave Boston, MA 02118, (617) 536-9500
Coppa Enoteca
Coppa Enoteca is another excellent Italian spot with exceptional food and service. The impressive selection of cheese and cured meats is a standout feature of the menu.
Great dishes to try in Coppa include the bone marrow pizza, duck prosciutto, squid ink pasta, and Italian grinder. Try them out for some of the best Italian in Boston.
Menu: Coppa Menu
Top Review: "Still a 5 star experience. Came here for a meal before a concert and it was fantastic. Had the Fusilli Nero, with perfectly cooked pasta and generous amounts of crab. Cocktails were very good and service was efficient. Go to Coppa!" – Joey J.
253 Shawmut Ave Boston, MA 02118, (617) 391-0902
Mida
If you're craving some pasta, Mida is the perfect place to go. It's a pasta lover's paradise, but don't sleep on their arancini too.
They have two convenient locations in the city but plan ahead because they're both extremely popular.
People recommend their arancini, short rib lasagna, tiramisu, and gnocchi cacio e pepe.
Menu: Mida Menu
Top Review: "Great spot! My friend said that this was her favorite Italian spot in Boston and it definitely lives up to the hype! They give you bread that you can dip with garlic infused olive oil which is delicious. We ordered the short rib lasagna and that was amazing. The short rib is super tender and the meal is very filling without being too heavy. The gnocchi was also good but nothing spectacular." – Lydia P.
782 Tremont St Boston, MA 02118, (617) 936-3490
From classic dishes to creative takes on Italian cuisine, Boston's Italian restaurant scene offers something for everyone. Each restaurant has its unique style and flavor, making them all worth visiting. If you're looking for some of the best Italian restaurants in Boston, you can't go wrong with any of these top picks.
You might also like drooling over these articles:
best italian in boston, boston italian restaurants, best italian in boston