Looking for the best breakfast in Reno? Look no further! Reno is home to a variety of delicious breakfast spots that offer everything from classic American breakfasts to unique dishes you won't find anywhere else. Whether you're in the mood for pancakes, eggs, bacon, or something more creative, there's a restaurant in Reno that has just what you're looking for. Let's explore some of the best breakfast spots in Reno, so you can start your day off right!
Pine State Biscuits
Pine State Biscuits was born from the dream of three Southern boys craving their mamas' biscuits in Portland, Oregon. After months of testing and biscuit parties, they finally found the perfect recipe and debuted at the Portland Farmer's Market.
People went nuts for their steaming hot biscuits, sausage gravy, and buttermilk chicken. The demand grew so much they had to open a storefront.
And now, Pine State Biscuits has fans from all over the world who can't get enough of their buttery, flaky goodness. Try them out for literally some of the best breakfast in Reno!
Menu: Pine State Biscuits Menu
Top Review: "I have no clue how I hadn't left a review for Pine State Biscuits before but here we are being prompted too. Go, go, go right now!   I don't know what it is about their biscuits but they are literally perfect. They are butter and fluffy and the apple butter is to die for. I am not normally searching out vegan or veggie options but one of our trips in they had run out of their standard sausage gravy…. The mushroom gravy they offered to replace it is my favorite thing now.  I will order extra on the side every time!" – Kayt K.
200 S Center St Reno, NV 89501, (775) 432-2464
Peg's Glorified Ham N Eggs
Peg's Glorified Ham N Eggs is family owned and operated, with over 13 years of being voted the best breakfast spot in Reno.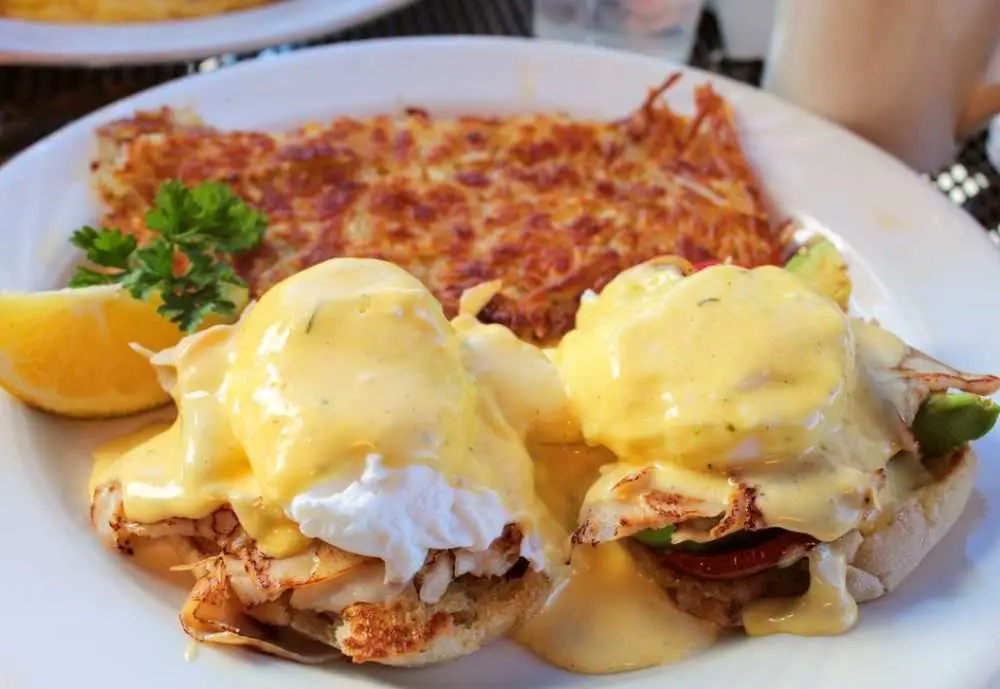 They offer a wide range of breakfast options including popular dishes such as huevos rancheros and Hawaiian plates like loco moco and teriyaki pork chops, with even spam options available.
Their benedicts are also topped with their delicious homemade hollandaise sauce. They also serve a full lunch menu that caters to all kinds of food preferences. Peg's restaurant truly has something for everyone!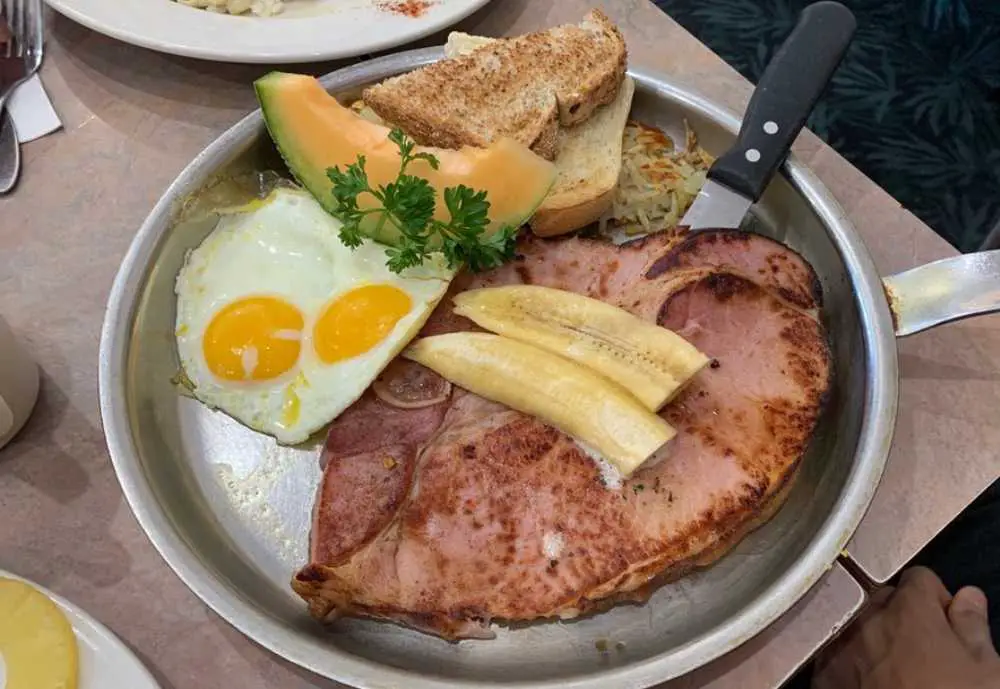 Menu: Peg's Menu
Top Review: "It is hard to stand out as a breakfast restaurant but this place does it! I ordered the Portuguese sausage. You get a lot of hash browns, they are bit to salty. The two things I would improve is the small portion of watermelon sits on top of the hash browns which makes the watermelon warm. The coffee was so so.  Overall though the quality of food and service makes this place a winner!" – Steven G.
420 S Sierra St Reno, NV 89501, (775) 329-2600
Two Chicks
Two Chicks is a cozy food haven founded by the owners of GourMelt. They are committed to serving scrumptious comfort food with a touch of warmth and friendliness in every dish!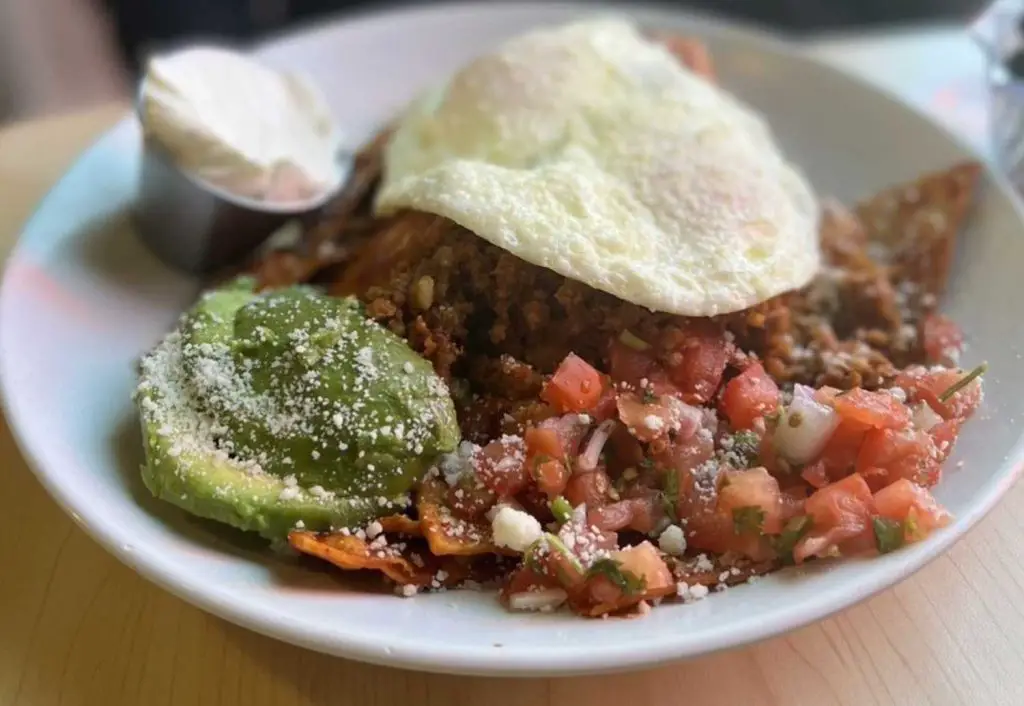 The menu boasts a modern and creative twist on your favorite breakfast items.
They pride themselves in using locally-sourced free range eggs, freshly-baked bread, fire-roasted coffee, and feature local breweries.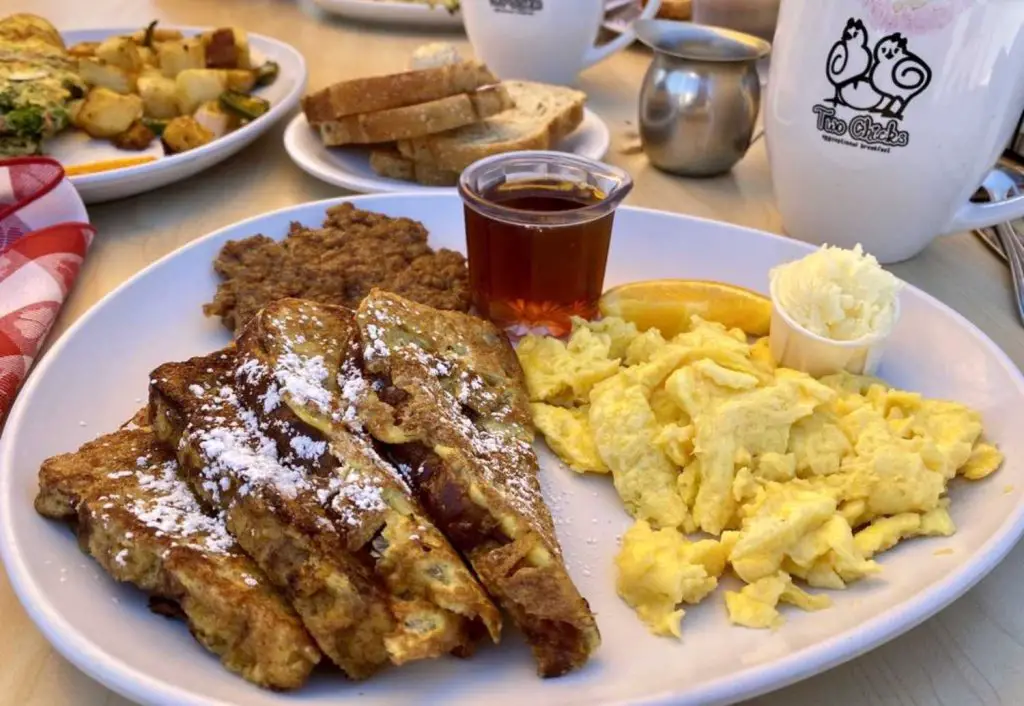 Each dish is made with love and care, just like how family would prepare it! Since its establishment in 2014, Two Chicks has been the dream come true for owners Jessie and Haley. Try Two Chicks out for some of the best breakfast in Reno!
Menu: Two Chicks Menu
Top Review: "DO NOT ORDER THE GourMelt BENEDICT! You will eat every dripping, chunk of bacon and garlic sourdough bread! I am now addicted to this chain, these Two Chicks and the story of how this all started. The food is fantastic, if you love – great diner, and the service and atmosphere is just great. My favorite chain to date! Thank you Two Chicks!!" – James M.
752 S Virginia St Reno, NV 89501, (775) 323-0600
D'licious Caffe
Welcome to D'licious Caffe, formerly known as Restaurante Yesenia, where the same authentic Salvadorian and Mexican cuisine is served. Renowned for serving the best Salvadorian food in Reno, customers can savor the flavors bursting from their delicious PUPUSAS, which are stuffed with top-notch ingredients that melt in your mouth!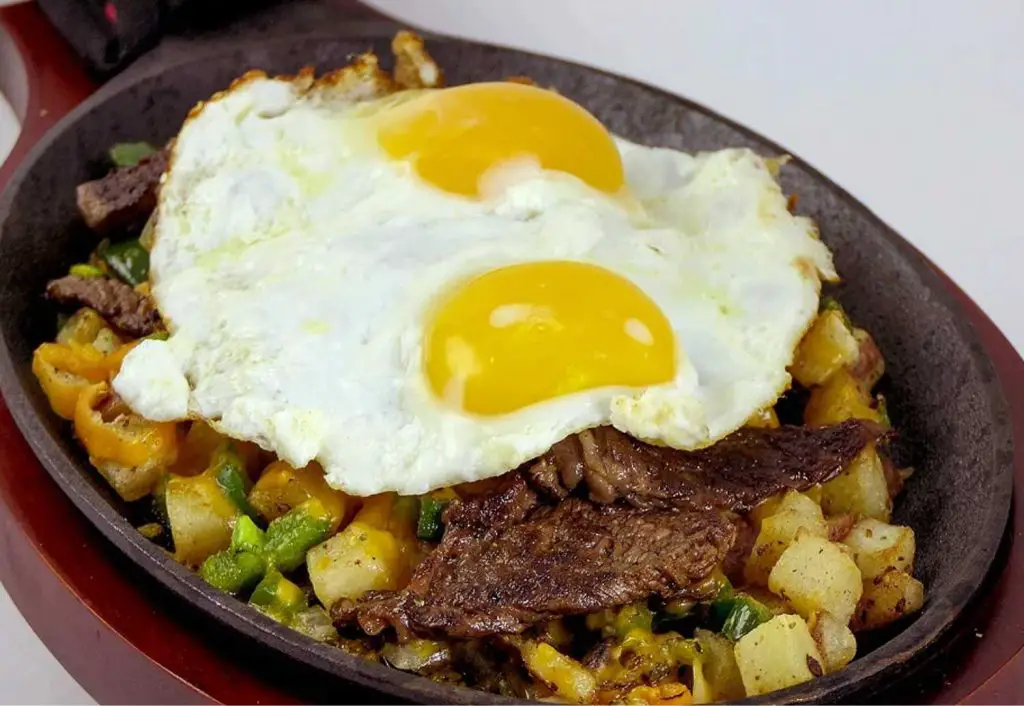 Our menu offers a variety of options, including American breakfast, sure to delight any diner. Originally established as a Salvadorian and Mexican restaurant in 2013, Restaurante Yesenia has since rebranded to D'licious Caffe while still serving the same great Salvadorian and Mexican food.
Check them out for easily some of the best breakfast in Reno!
Menu: D'licious Caffe Menu
Top Review: "D'licious Caffe was actually one of the first restaurants I tried when I came to Reno about 5 years ago. Back then it was called Restaurante Yesenia, and served amazing pupusas! The best I've had actually. I'm happy to report that they are still serving the same amazing Salvadorian and Mexican food as well as diner-style breakfast platters and plates. They go by D'licious Caffe now and the place has had a complete makeover. It looks great in there and the food tastes amazing too! I HIGHLY recommend the reveultas pupusas (carnitas, beans and cheese) and their homemade horchata. The flavors are top notch here and the prices aren't bad at all." – Adonis H.
581 E Moana Ln Reno, NV 89502, (775) 622-0117
Skyline Cafe
Top Review: "This is my second visit in 2 weeks. I was really surprised at the large portion when I ordered the Bacon, Avocado, Chicken sandwich on my first visit. The bacon was perfectly cooked and chicken was well seasoned. The french fries had a great crisp. Upon entering the restaurant, I was immediately greeted and seated at a table. The servers were welcoming and very attentive, regularly checking to see if I needed anything or if they could refill my beverage. I'm looking forward to returning and trying out several other menu items. The location is close to my house and I'm glad to see this restaurant in my neighborhood." – Krista M.
3005 Skyline Blvd Ste 100 Reno, NV 89509, (775) 448-6105
Seven Troughs Speakeasy
Menu: Seven Troughs Menu
Top Review: "This place right here, THIS PLACE RIGHT HERE, is my new favorite brunch spot. Reno's best little secret. Holy deliciousness! This place has every flavor mimosa you can think of, I got a Marionberry and my friend got a prickly pear one! I have never seen that before, nor have I seen monte Cristo sliders and if you love a 'healthier' (as in not deep fried) then I suggest you get your butt, literally, down here! It's cute, small and dark inside the restaurant/bar and right outside it is sitting where they can still serve you if you have a dog, that area is also kind of like a cafeteria where you can get work done too if you're needed to do business and get a scrumptious, and well priced, meal!" – Savanna N.
50 S Virginia St Reno, NV 89501, (775) 451-7517
You might also enjoy these mouthwatering articles:
breakfast in reno, best breakfast in Reno, Reno breakfast, best breakfast spots in Reno