Are you a foodie looking for the best breakfast in St. Petersburg, Florida? Look no further! With its sunny weather and laid-back vibe, St. Pete is home to a wide variety of breakfast spots serving up delicious and unique dishes. Whether you're a local or just visiting, check out these top breakfast spots that are sure to hit the spot. Get ready to indulge in some of the best breakfasts St. Petersburg has to offer!
The Library
The Library, located within Johns Hopkins' All Children's Hospital in St. Petersburg, FL, In addition, they have a counter-service cafe that serves coffee, tea, and pastries throughout the day.
The Library is dedicated to serving the community, visitors, and hospital staff alike. The restaurant's concept was inspired by the collaboration between George Peabody and Johns Hopkins, who believed in the power of education and using their wealth for the public good.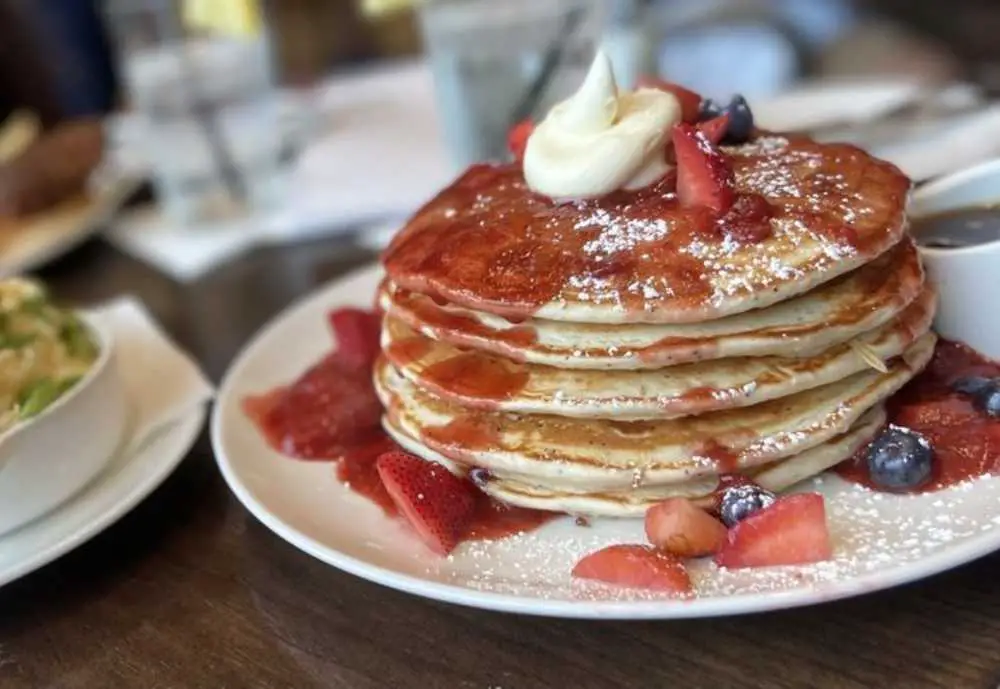 The familiar aroma of coffee, the promise of a delicious meal, and the anticipation of friendly buzz at The Library offer a reprieve from the daily chaos, making it a go-to spot for St. Petersburg's best breakfast.
Menu: The Library Brunch Menu
Top Review: "I can't pick a single item that was my favorite because every single dish was mouthwatering delicious. The food is the absolute best breakfast/ brunch in the area, 10 times out of 10 this place is the best!!! The portions are huge, and will have multiple meals out of the food you order. We ordered the smoked fish spread as an appetizer for brunch and it was perfect for everyone.The interior is so nice and makes you feel upscale, but chic and edgy. The have blue books everywhere that were all donated from people at the hospital and you can take a book and bring it back! Even though most of them are medical books. If you want a brunch or breakfast, you have to come here!!! Sure it's a bit pricy, but it's worth every single penny you spend. I will keep saving up to go back." – Kathryn M.
600 5th St S St Petersburg, FL 33701, (727) 369-9969
Uptown Eats
Uptown Eats in an sidewalk cafe that serves a variety of delicious house-made breakfast pastries. Additionally, their kitchen believes they prepare meals that embody the soul of St. Petersburg.
Uptown Eats is very accommodating towards different dietary needs, with vegan and gluten-free offerings galore. Try Uptown Eats for some of the best breakfast in St. Petersburg!
Menu: Uptown Eats Menu
Top Review: "Uptown eats is the best! They've taken off quickly since they opened, and man is their food good! Super delicious gluten free options too, which is hard to find. And the owner Dan is seriously such a kind person. He deserves every bit of his success! Give this place a try. The greens n things bowl and the jam on it sandwich are BANGERS!" – Zoe G.
689 Dr Mlk Jr St N Ste D St. Petersburg, FL 33701, (727) 810-3287
The Frog Pond
At the Frog Pond, customers can expect a large and hearty breakfast served at a great value, with exceptional service that will make them feel right at home. The restaurant is famous for their delicious Eggs Benedict, gigantic Omelettes and mouth-watering Belgium Waffles.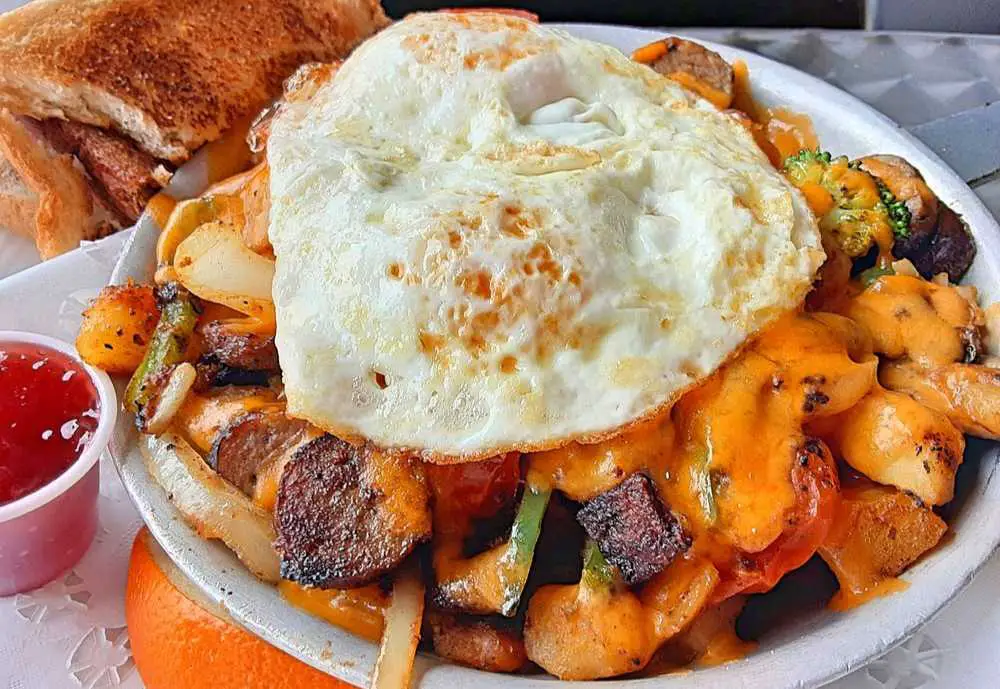 For those who prefer a later start to their day, the Frog Pond offers a fantastic lunch menu starting at 11:00 am Monday through Saturday. Families with children can enjoy a very family friendly atmosphere and a brand new menu specifically designed for little ones aged 10 and under.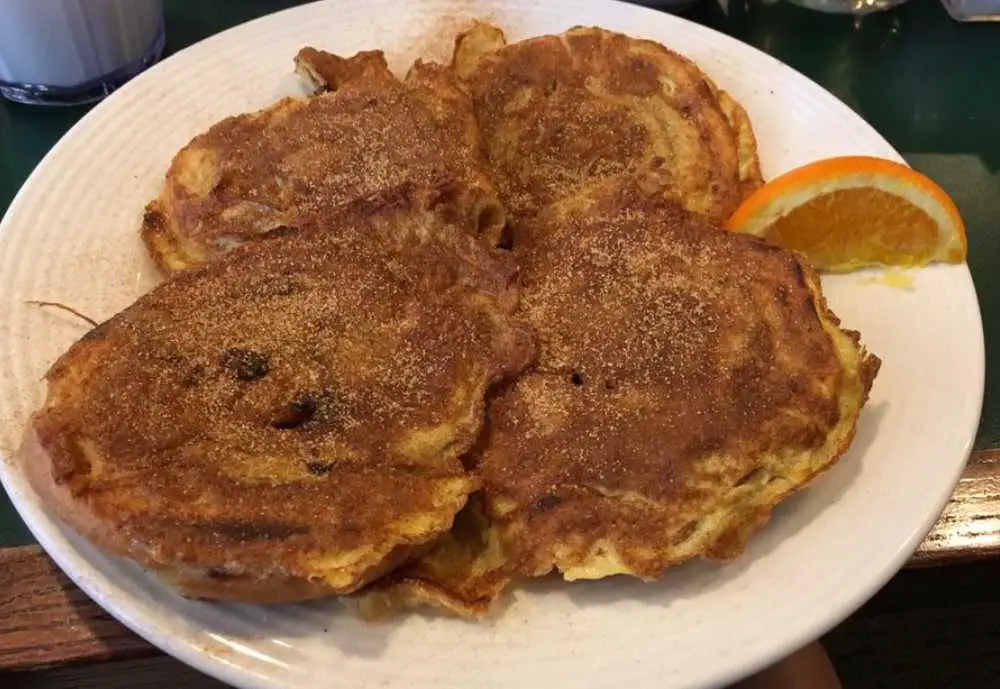 Established in 1982, the Frog Pond has been serving the community for many years and is known for providing a warm and welcoming atmosphere to all their customers. Try them out for some of the best breakfast in St. Petersburg!
Top Review: "The frog pond might quite possibly be the best overall breakfast experience I have had in a long while. It opens early at 7 am, service is very friendly and efficient, the place is clean, spacious and inviting, the menu selection is large, the portions are big, the food is good, the coffee is fresh with free refills, and the prices are very reasonable. I cannot think of a reason not to like this place. Highly recommended!" – Edwin L.
7390 Gulf Blvd St Pete Beach, FL 33706, (727) 363-7205
Sweet Brewnette
Sweet Brewnette is known for serving the best breakfast in St. Petersburg, with a focus on using organic and fair trade coffee that is locally roasted. Their skilled baristas create delicious espresso based drinks that keep customers coming back for more.
Their kitchen prepares made-to-order breakfast, brunch and lunch dishes that are truly unique and full of flavor. Customers can also indulge in fresh squeezed mimosas and infused vodka bloody marys. The friendly service provided by the staff makes customers feel like they are dining in the comfort of their own home.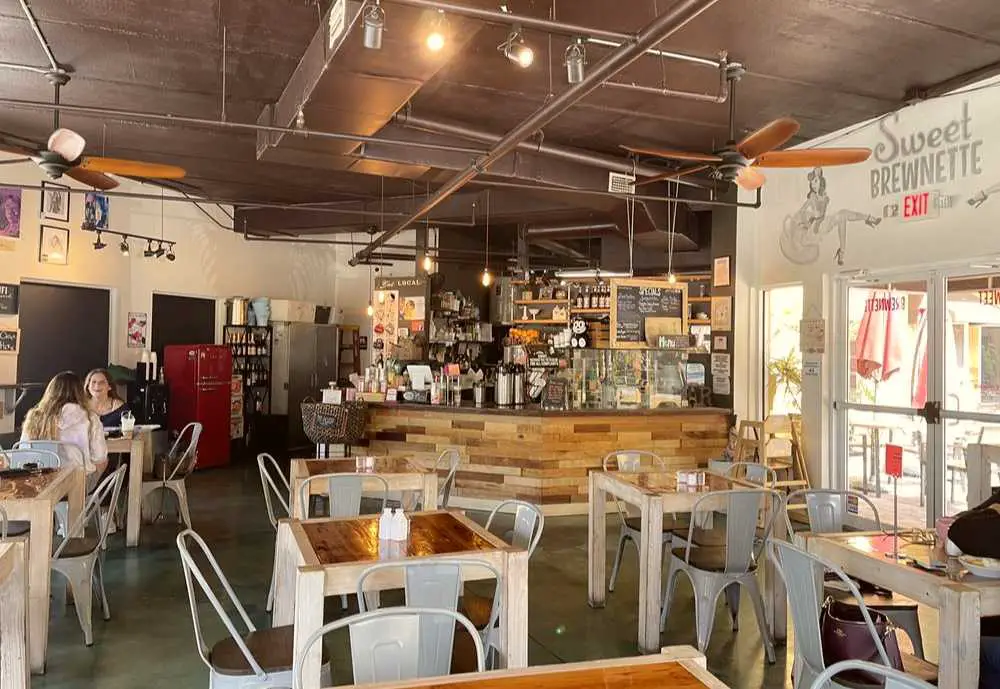 Established in 2013, this cafe began as a small dream in a 17' food trailer. In 2015, they opened their first brick and mortar location in the beautiful Madeira Beach. With a reputation for excellence, they are looking forward to continued growth and expansion in the future.
Menu: Sweet Brewnette Menu
Top Review: "Perfect little spot for delicious coffee and breakfast. The pistachio latte is out of this world. The waffle was fluffy and fresh, veggie breakfast sandwich was tasty and the breakfast platters with Cuban toast were good. Service is friendly and quick. The spot is cute and cozy." – Peggy A.
13999 Gulf Blvd Ste C2 Madeira Beach, FL 33708, (727) 800-9858
The Breeze Waterfront Cafe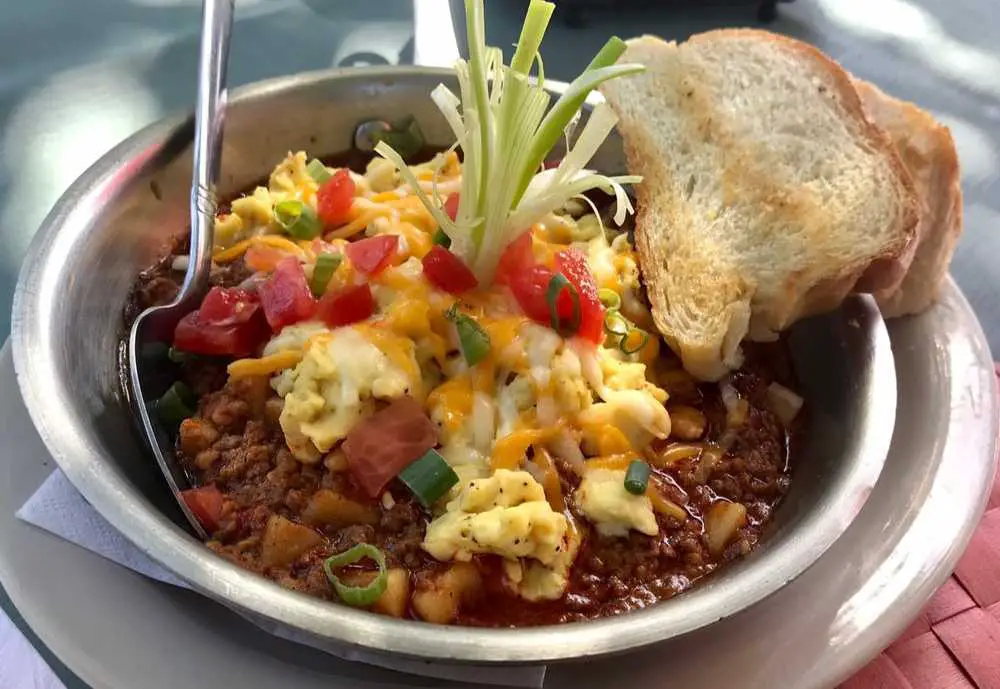 Review: "We loved the food, the service, and the breezy Gulfport vibe!! We had the vegetarian crepe (savory, balanced, and delicious!) and the chorizo skillet (yummy, impressive amount of food, and not at all greasy like chorizo dishes often are elsewhere). We brought our dog with us and he very much enjoyed a cool shady spot and a big bowl of ice water our server brought him with so much love! We'll be back." – Sarah N.
Menu: The Breeze Waterfront Menu
Top Review: "This has become my go to place for brunch in Gulfport. Delicious food without a wait or the hassle of finding a parking spot. The menu is French eclectic  and they've recently started to serve dinner Wednesday thru Sunday." – Gerry I.
5701 Shore Blvd Gulfport, FL 33707, (727) 337-9594
You might also enjoy these mouthwatering articles:
breakfast in santa ana, best breakfast in Santa Ana, santa ana breakfast