Looking for the best breakfast in Santa Ana? You're in luck! The city is home to some of the best breakfast spots in Southern California, offering a range of mouth-watering dishes that are sure to please even the most discerning foodies.
So, without further ado, let's dive into the best breakfast spots in Santa Ana, CA!
BRUNCH
BRUNCH is a beloved breakfast restaurant located in Santa Ana, California. They offer a fast-casual dining experience with a touch of whimsy in their homemade twist on classic brunch dishes. From fluffy pancakes to savory egg dishes, BRUNCH has something for everyone to enjoy.
Their daily hours are from 8am to 3pm, making it the perfect spot for a morning meal or a midday brunch with friends or family.
With a friendly atmosphere and delicious food, BRUNCH is a must-visit destination for anyone looking some of the best breakfast in Santa Ana.
Menu: BRUNCH Menu
Top Review: "Support this spot!, y'allz!!! There's a whole lotta LOVE going into the food and you can taste it in every bite! In the words of the owner…the bacon is like crack. The process for bacon is wild. Ask about it and be prepared to have your mind blown. Super nice vibe if you dine inside note: the music that they have playin' is on point! Bonus points! Service and staff are beyond warm and friendly.  Will most definitely be back." – Aliinani M.
1228 E Edinger Ave Santa Ana, CA 92707, (714) 852-3081
Benchmark
Benchmark is a modern and upscale casual restaurant known for its market-driven menu featuring fresh, seasonal, and local ingredients.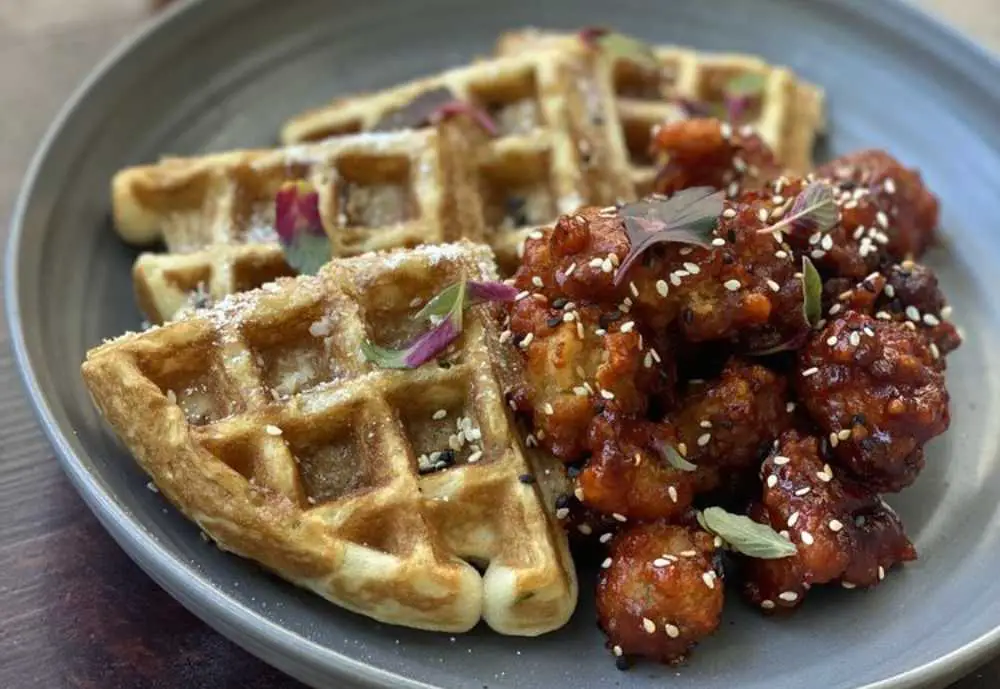 The restaurant's community dining concept, paired with an outdoor atrium setting, regional wines, and local craft beers, create an overall shared experience for its patrons.
They are closed on Mondays and Tuesdays. With its inviting ambiance and mouthwatering menu, Benchmark is a must-visit destination for anyone seeking a delightful dining experience.
Menu: Benchmark Menu
Top Review: "Love Benchmark. This is easily hands down one of my favorite restaurant in the O.C. I've been here multiple times for brunch and dinner and each time the service and food were always amazing! Please note some menu items are based accordingly to the season but still, the food is superb. Love the ambiance of this place as well especially in the summer time since the weather is warmer as this is an outdoor restaurant. Just love love love this place." – Charlene V.
601 E Santa Ana Blvd Santa Ana, CA 92701, (714) 480-0225
Crave Restaurant
Crave is a casual dining place that serves fresh and innovative food using simple, pure, and healthy ingredients. They spend a lot of time slicing, chopping, blanching, braising, baking, and grilling to make everything fresh daily.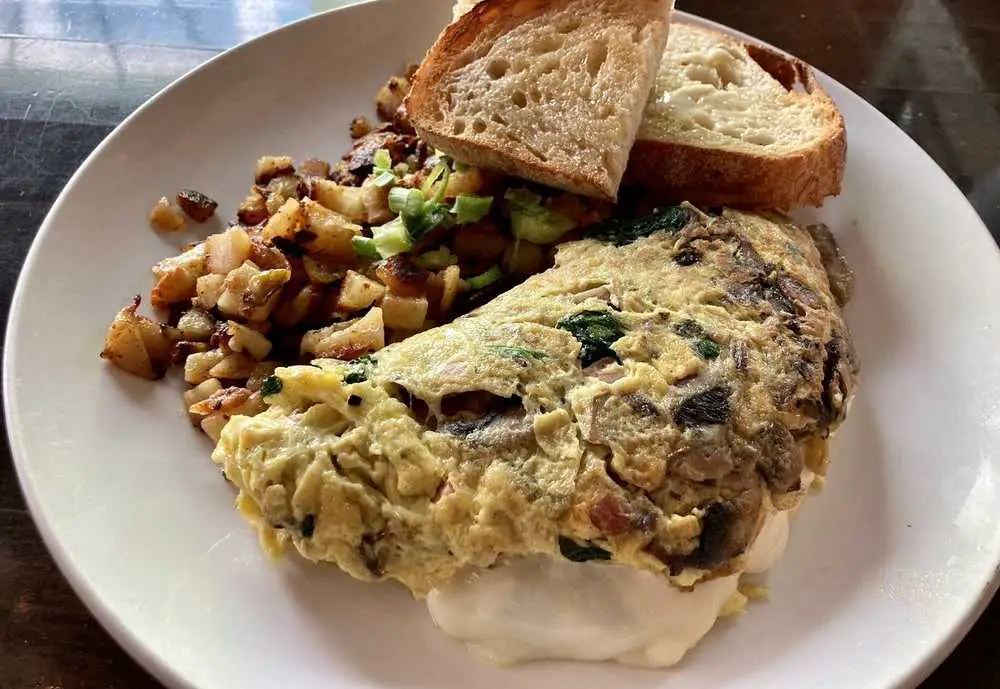 The restaurant offers gourmet seasonal food that is available for take-out, dine-in, or delivery. They introduce new specials weekly based on the fresh seasonal ingredients they use, and customer feedback. Crave also offers vegetarian, vegan, and gluten-free items on their menu. They bake their bread and goodies in-house daily and source their fruits and vegetables from local farms whenever possible.
Menu: Crave Menu
Top Review: "Excellent breakfast/brunch spot!! The owner/manager was super accommodating for our large group and even set up a place outside for us all to sit together. All staff is awesome! The food came out quickly and everyone enjoyed their meal. Large portions so definitely come hungry!" – Alexis C.
410 W 4th St Santa Ana, CA 92701, (714) 907-0063
Nep Cafe by Kei Concepts
Nếp, a restaurant by Kei Concepts, was established in 2020 with a goal of elevating guests' breakfast and brunch experience.
Located in the heart of Little Saigon, Orange County, Nếp offers artisanal coffee, craft drinks, and a full range food menu.
Menu: NEP Menu
Top Review: " loved Nep cafe – one of my favorite brunch spots in the area! The wait can be long though so try to make a reservation if you can. I tried the chicken meatballs banh mi chao and the dao. My favorite was the dao – you dip your buttered toast into a perfectly runny egg with some buttery mashed potatoes! It's so creamy and delicious. I also really liked the banh mi chao – it had a nice tomato sauce with eggs and juicy chicken meatballs. It was super filling! I also really liked the drinks here. I tried a bit of the egg coffee, ube coffee, and tiramisu coffee. My favorite was probably the egg coffee because it was creamy but not too sweet or taking away from the coffee flavor. Ube and tiramisu were good as well but definitely on the sweeter side." – Sophie T.
10836 Warner Ave Fountain Valley, CA 92708, (714) 516-8121
Poached Neighborhood Kitchen
Poached Neighborhood Kitchen opened its doors in Downey early in 2017, with the goal of bringing a fresh and innovative approach to breakfast, brunch, and lunch dining in the area.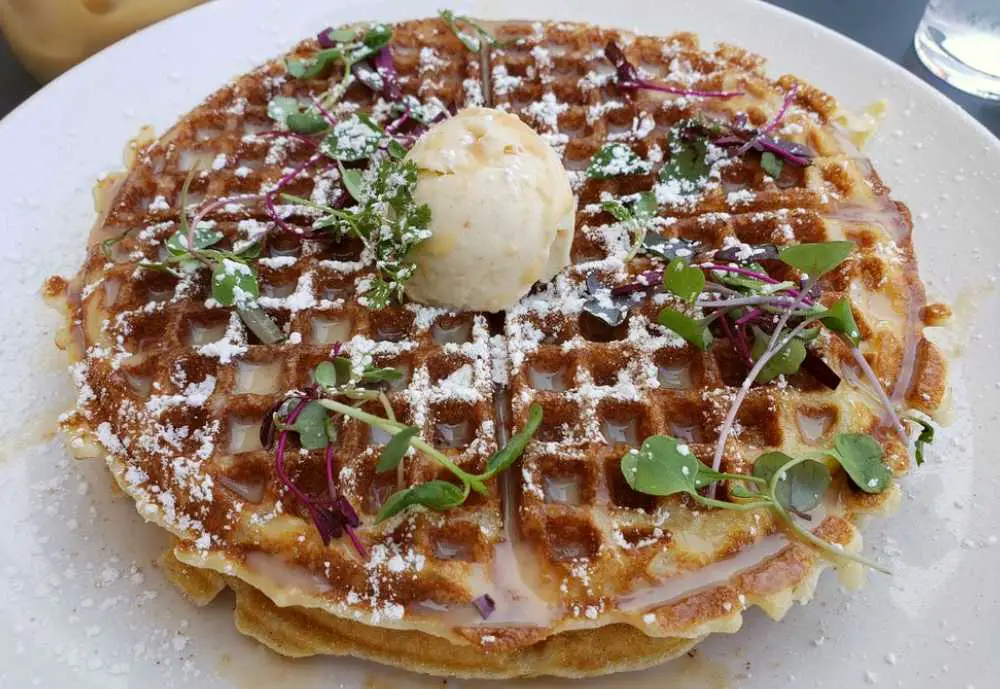 In the short time since their inception, they have received an outpouring of love and support from the community, building lasting friendships with regulars who return week after week. The owners extend their heartfelt thanks to their customers for making their dreams come true, and they take all feedback seriously to continuously improve their offerings.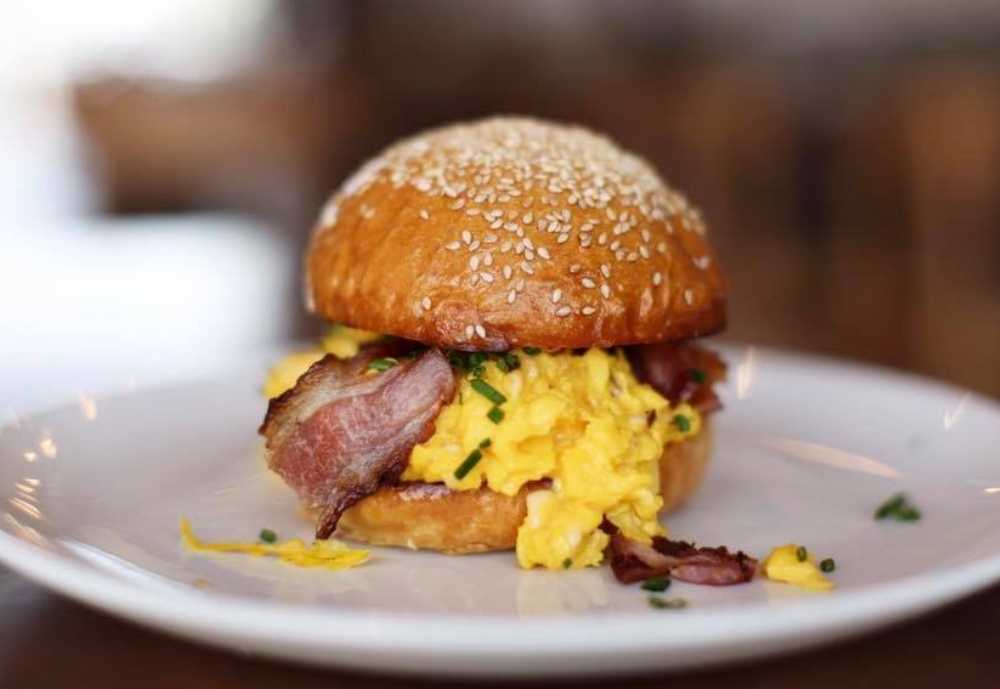 Poached Neighborhood Kitchen is an extension of their kitchen, and they encourage customers to share their experiences on social media. They look forward to continuing to provide exceptional dining experiences to the Downey community and invite new customers to come and experience their unique concept. Try them out, they have some of the best breakfast in Santa Ana!
Menu: Poached Kitchen Menu
Top Review: "Why did I take so long to check this place out?  was the question I found myself asking.  They have a great thing going here and the place is very comfortable, clean, colorful to enjoy.  Sometimes breakfast focused spots can be a bit chaotic. I kept it simple and ordered the Breakfast Burrito and it was a excellent, high quality ingredients, good portion size, came with small ramekin of salsa (mild) but you can add hot sauce to spice to your liking to make it to fit your pallet.  Definitely look forward to exploring more of their menu options.  Will be back!" – Travis B.
17595 Harvard Ave Unit A Irvine, CA 92614, (949) 652-2495
Cafe Cultura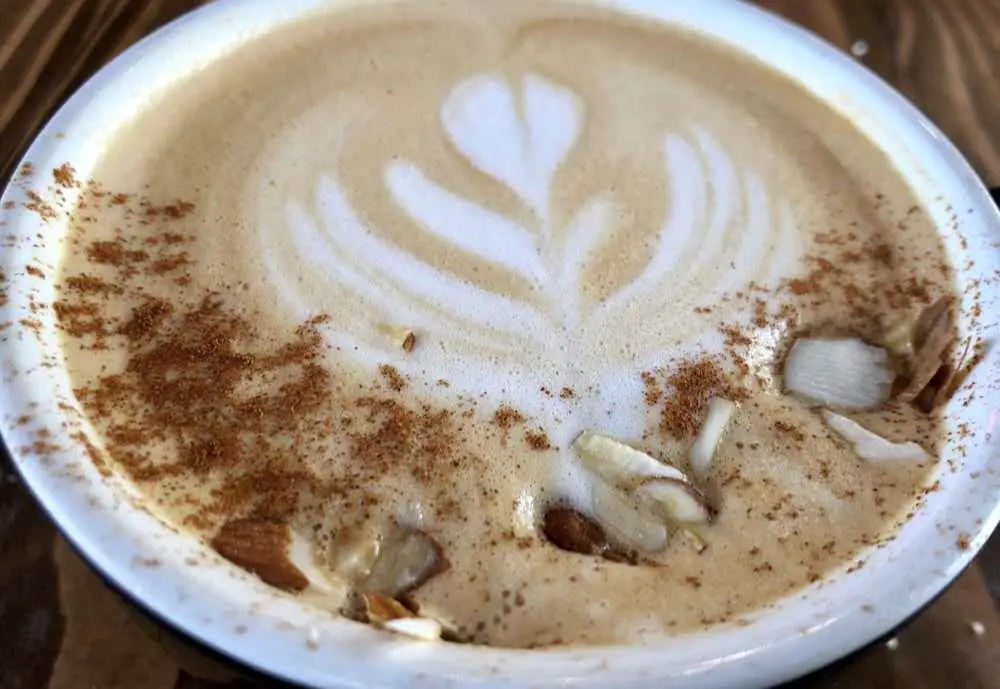 Menu: Cafe Cultura Menu
Top Review: "So glad to have stumbled on this cafe on IG. My friend and I made it a place we had to go see for ourselves and most of all taste some of there specialties they have to offer. I had the red chilaquiles along with a well recommended Abuelita latte with oat milk. As it was our first time coming we asked the young lady assisting us what she recommended. She was very helpful and very attentive with us both. The environment in the cafe definitely takes you to a cozy Mexican cafeteria from the unique touches of the calaveras around each room, to the beautiful Spanish tile placed on the floors and walls and most of all the great music being played in the background.  If your in the Orange County area specifically in the city of Santa Ana give this place a visit you won't be disappointed." – Marnie M.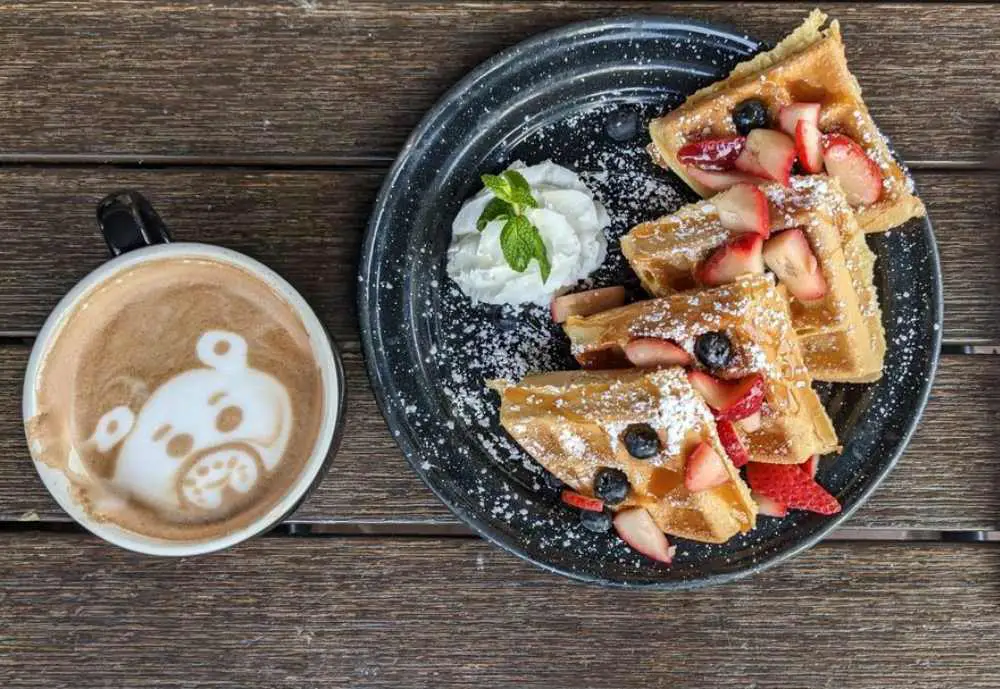 324 W 4th St Ste B Santa Ana, CA 92701, (714) 662-2002
You might also enjoy these mouthwatering articles:
breakfast in santa ana, best breakfast in Santa Ana, santa ana breakfast