Rise and shine, breakfast lovers! If you're on the hunt for the best breakfast in Chesapeake, Virginia, you've come to the right place. If you're a fan of classic American breakfast dishes or want to try something completely new, Chesapeake has got you covered. From cozy diners to trendy cafes, this city is home to some of the most scrumptious breakfast spots around. So put on your stretchy pants and get ready to indulge, because we're about to take you on a mouth-watering tour of the top breakfast joints in Chesapeake.
Gather
Ah, the sweet sensation of community – nothing quite like it! Enter Gather, the ultimate destination for folks seeking camaraderie, top-notch beverages, and scrumptious grub.
Not only does this hotspot exude a cool and trendy vibe, but they also cater to vegans with their excellent vegan options.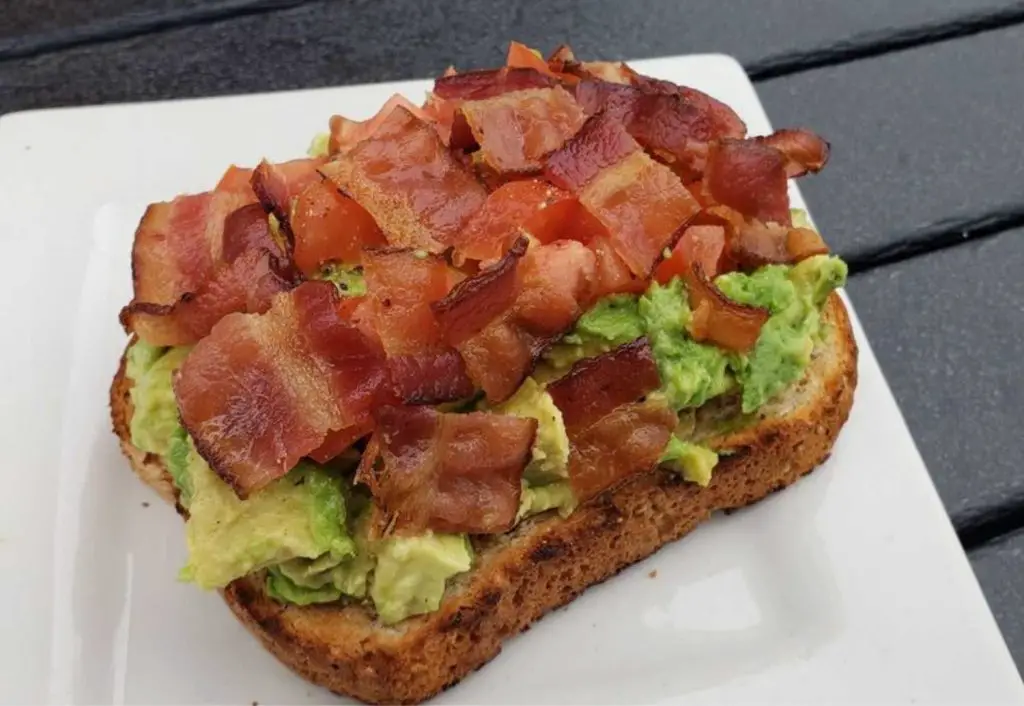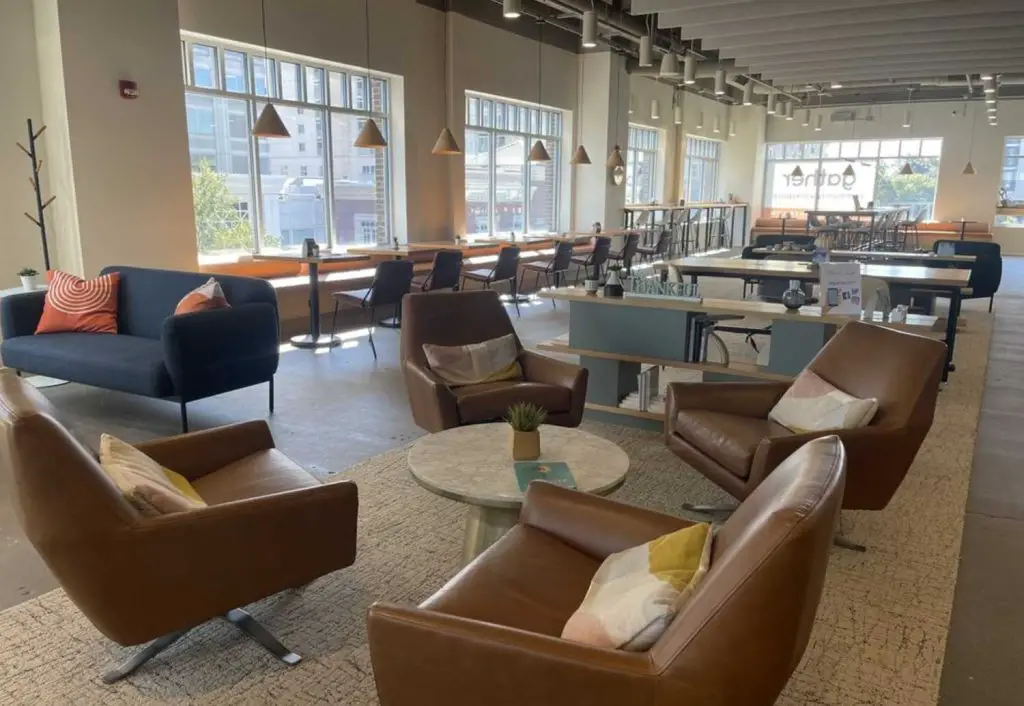 Every purchase made at Gather ensures 100% of the profit goes straight back into the community, helping those in need. So, not only are you satisfying your cravings and socializing with pals, but you're also making a positive impact with each sip and bite. It's a win-win situation, folks.
Menu: Gather Menu
Top Review: "The best coffee shop in Hampton Roads for sure. Extremely clean, literally the best food, and friendly staff. The prices are comparable to other coffee shops in the area, but the quality of products is above and beyond. My fave spot!" – JoAnna J.
2125 Starmount Pkwy Ste 109 Chesapeake, VA 23321, (757) 966-9360
The Egg Bistro
For 14 consecutive years, the best bloody Mary in Hampton Roads has been awarded to The Egg Bistro, which offers much more than just a spicy cocktail. You can indulge in a plethora of menu items, ranging from breakfast favorites to salads, sandwiches, and juicy burgers that will make your taste buds dance with delight.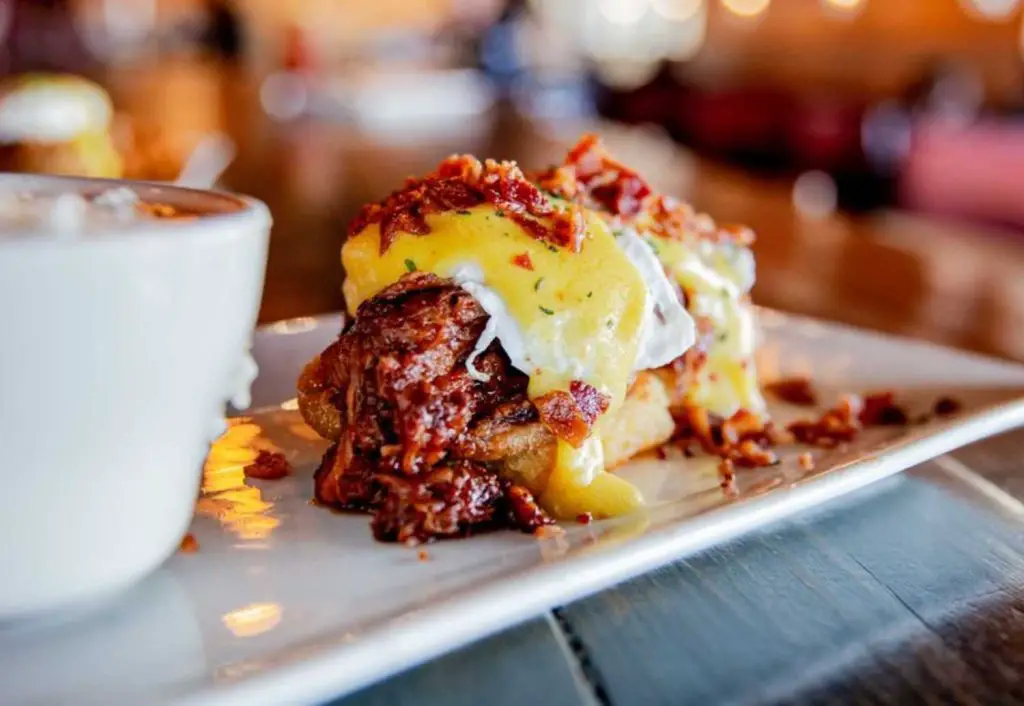 They use quality ingredients and locally sourced products from start to finish. And they made sure that their staff felt like family, bringing fun and pride to their service. Because let's face it – when you're eating, drinking, and being merry, you want to do it with people who make you feel at home.
So come on over and grab some of the best breakfast in Chesapeake! This place isn't just about filling your belly – it's about creating an experience that will make you want to come back for more.
Menu: Egg Bistro Menu
Top Review: "Highly recommend, liked everything about this brekkie spot. Large servings of food, well prepared and seasoned, served quickly and hot. Very pleasant and helpful wait staff. It's a large restaurant with many tables, and it is clean and bright and comfortable inside. Reasonably priced, large menu with different items available (ruben omelette!!). Great job!" – Kirk D.
501 Kempsville Rd Chesapeake, VA 23320, (757) 410-8515
Battlegrounds Coffeehouse & Grill
Battleground Coffee & Grill, located in Chesapeake, VA, is a small restaurant that packs a big punch. Open every day from 7am to 2pm, this establishment prides itself on having a friendly and accommodating staff.
Don't miss out on their Horchata French Toast, which is a must-try for anyone visiting the area. The breakfast tacos are also highly recommended and sure to satisfy even the most discerning palates.
Despite being a smaller restaurant, there is plenty of parking available for those looking to indulge in a delicious breakfast or brunch. All in all, Battleground Coffee and Grill is a great choice for anyone seeking a warm and welcoming atmosphere, awesome food, and exceptional service. Try them out for some of the best breakfast in Chesapeake.
Menu: Battlegrounds Menu
Top Review: "Delicious breakfast tacos and French toast!  They recently renovated and added 3 small tables and a bench. Super cute place with excellent food and coffee.  The bullet coffee is on point!  We sat at the bar and chatted with the chef, very friendly place." – Doug S.
388 Battlefield Blvd S Chesapeake, VA 23322, +17574100106
Sunrise Breakfast Shoppe
Nestled in the heart of Chesapeake, Virginia, lies the Sunrise Breakfast Shoppe – a breakfast destination that never fails to impress. Its reputation as a bustling, popular spot is well-deserved, drawing visitors from all around seeking a taste of its famous fare. Ideal for groups and families, this establishment exudes warmth and hospitality from the moment you step through its doors.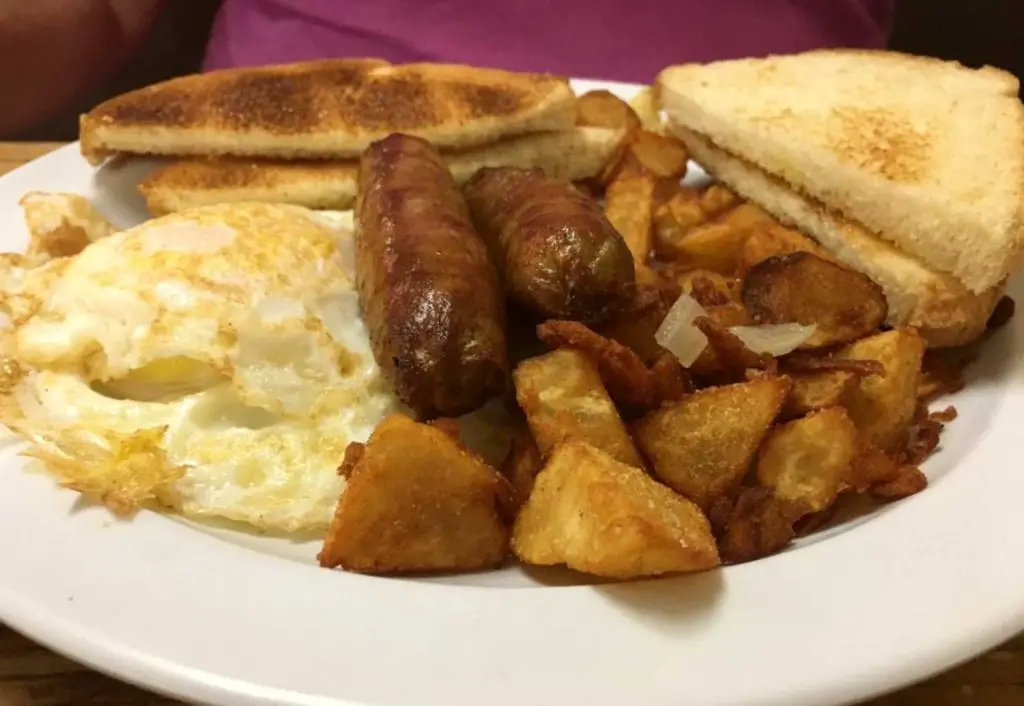 The staff at Sunrise Breakfast Shoppe are truly exceptional, going above and beyond to ensure each customer is treated with the utmost care. But let's not forget about the main attraction: the food.
From their delectable cappuccino to their much-loved Filipino breakfast plate, every dish is crafted with precision and care. The quality of ingredients shines through in every bite, making each visit to Sunrise Breakfast Shoppe an experience to remember.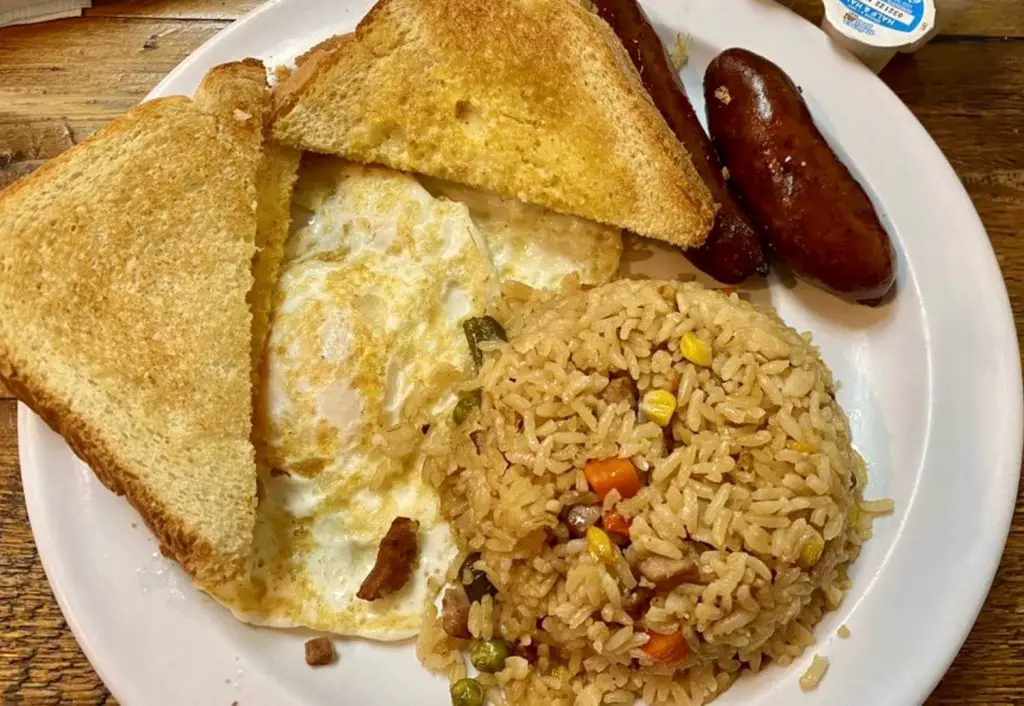 If you're looking for a breakfast spot that offers a unique blend of warmth, hospitality, and culinary excellence, look no further than Sunrise Breakfast Shoppe. One of the best spots for breakfast anywhere in Chesapeake!
Menu: Sunrise Breakfast Menu
Top Review: "Felt like home even when this is my first time to dine at Sunrise. Wonder why I waited this long? The place was packed, indicative of the great warm friendly service and the delicious breakfast food. I had my craving for longanisa (labeled sweet sausage on the menu) so that's what I ordered: Filipino breakfast with sweet sausage (note:tocino is equally delicious) , fried rice, toast and 2 eggs your way. Can't say enough about the friendliness of the staff and I swear the ambience of hospitality is contagious, even the customers at the bar where I was seated were all friendly!" – Mary-Ann L.
222 Battlefield Blvd N Chesapeake, VA 23320, (757) 436-9534
D'Cracked Egg
D'Cracked Egg is a beloved breakfast destination located in Chesapeake, Virginia. This eatery offers a range of vegetarian options and is well-suited for group dining. Their biscuits and gravy, which the chef proudly claims are "made with love," are a particular standout.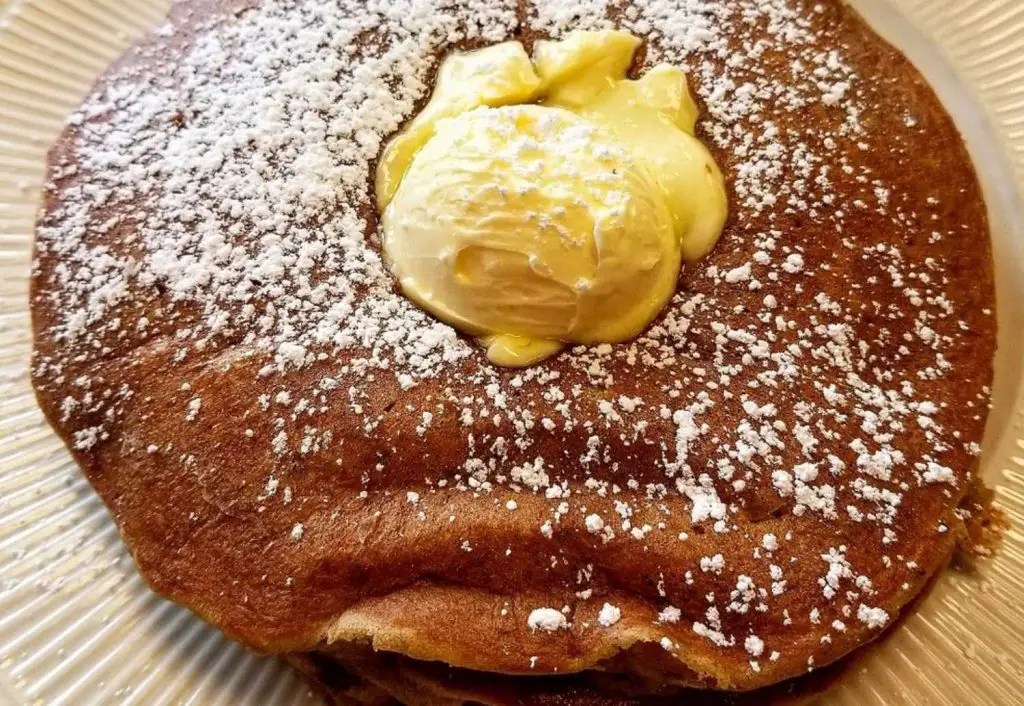 Not only does D'Cracked Egg offer fantastic food, but the owner is also known for being a sweet and caring person. Customers rave about the restaurant's massive and delicious pancakes, and the spot is always kept immaculately clean. For a breakfast experience that is both tasty and welcoming, look no further than D'Cracked Egg.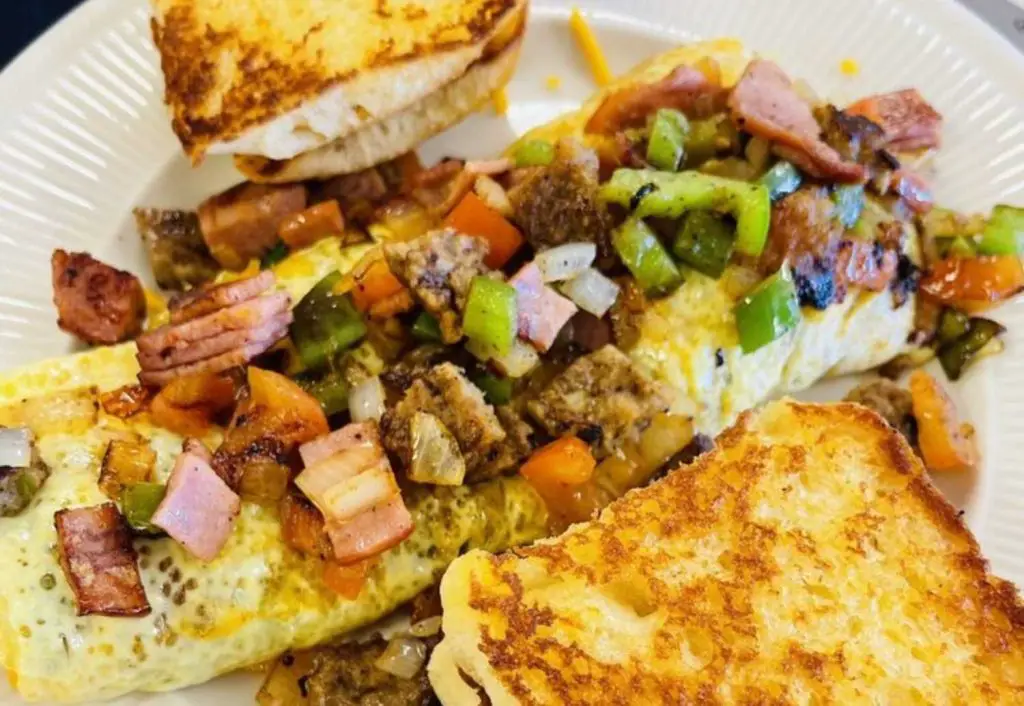 Top Review: "Love this place! The owner is so sweet and he always remembers us when we come in. Granted we do not come in often. Now with him, you have to understand his humor. He isn't being rude I promise. He is very funny. The food is always delicious. I get different items every time I go. He is also a veteran so please go support. He always has old westerns on the television. If you are in a big hurry, I would not recommend for you to go here. This is a place that you chill and wait. I've had their pancakes, they are good and HUGE. I have had their eggs before. Delicious. I love their corn beef hash as well. I will always come back to this place." – Maritza R.
2044 Atlantic Ave Ste F Chesapeake, VA 23324, (757) 543-3447
You might also enjoy these mouthwatering articles:
breakfast in chesapeake, best breakfast in chesapeake, chesapeake breakfast, best breakfast spots in chesapeake