Pittsburgh is known for its diverse food scene, with many restaurants serving various cuisines worldwide.
Craving a classic Margherita pizza? A bowl of comforting pasta, or a hearty meat dish, finding the perfect Italian restaurant can be a challenge.
To make things easier, we've scoured the city in search of the best Italian restaurants in Pittsburgh. Bon Appetit!
DiAnoia's Eatery
DiAnoia's Eatery is a family-owned Italian restaurant in Pittsburgh's bustling Strip District.
This charming eatery is an Italian deli and café by day and a full-service ristorante by night. They specialize in homemade pasta dishes, fresh-baked bread and pastries, sandwiches, and more.
DiAnoia's Eatery is the perfect destination for anyone looking to experience the best Italian dishes in Pittsburgh. Their Cacio E Pepe Rigatoni, tiramisu, and gnocchi with meatballs are the most raved-about dishes you should try.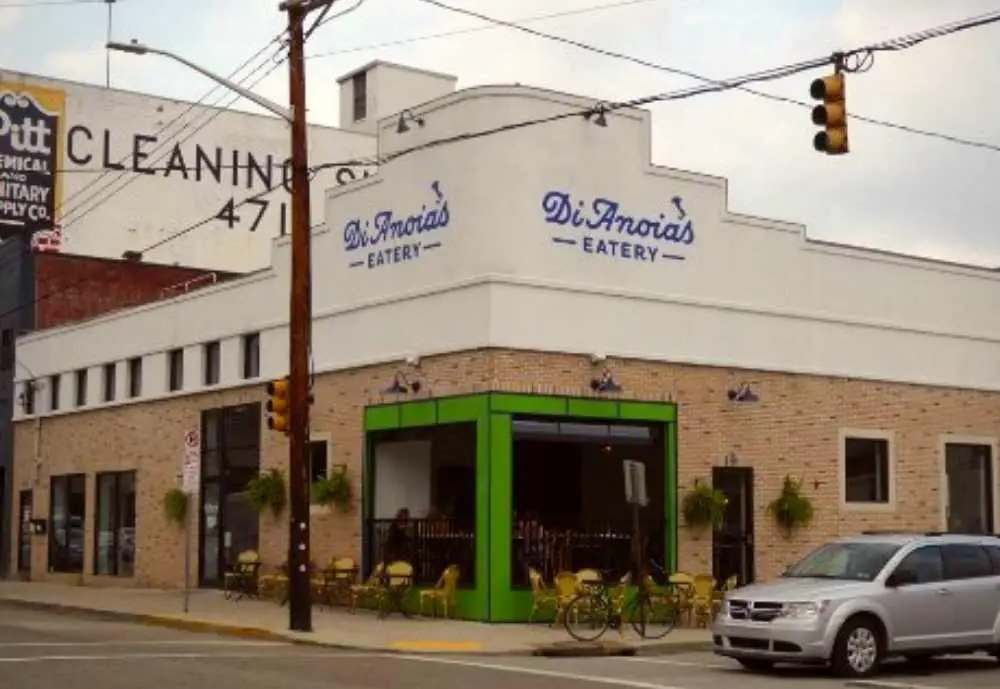 Menu: DiAnoia's Menu
Top Review: "Being a native to Pittsburgh, going out for Italian is a must when I'm back in town. (Seattle just doesn't offer the same degree of authentic Italian food). This restaurant totally hit the spot. Offered Free street parking and trendy warehouse atmosphere. You order at counter and seat yourself making it a nice place for a quick lunch. The homemade pasta and meatballs were da bomb!!  And oh have I missed Pittsburgh cookies! I had the snickerdoodle, lemon, and a couple othersThese cookies were worthy of a wedding cookie table!" – Shannon T.
2549 Penn Ave Pittsburgh, PA 15222, (412) 918-1875
Alla Famiglia
One of the best Italian restaurants in Pittsburgh is Alla Famiglia, where traditional dishes are crafted with the heart and soul of the old world.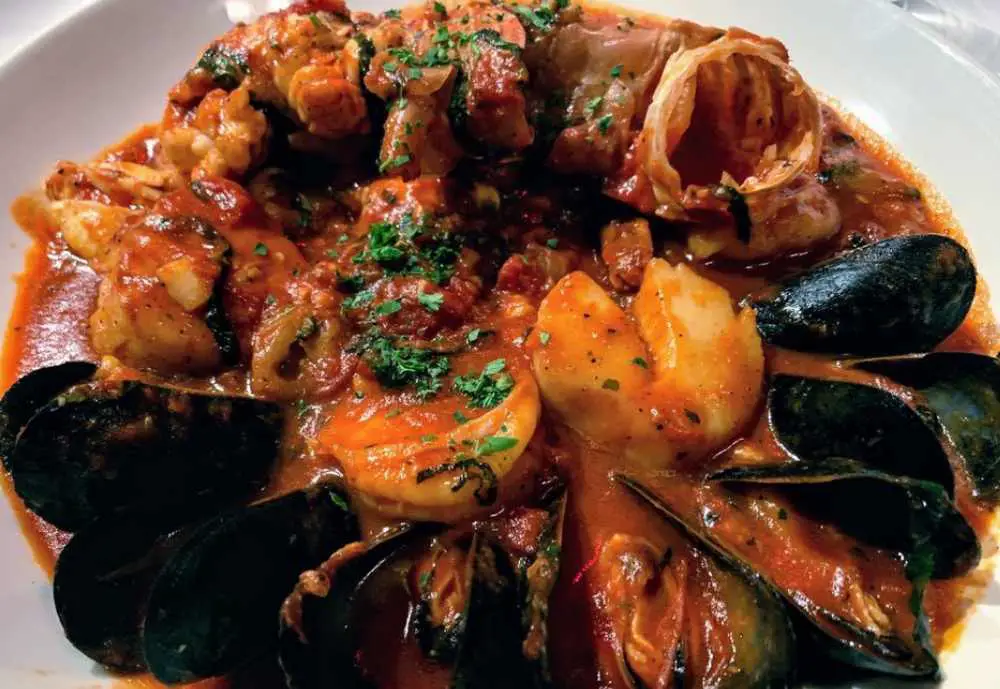 They take locally-sourced ingredients and their passion for food and turn it alchemy-like into great Italian food. They also make their pasta and cheese from scratch.
Try their Veal Chop Milanese, smoked Provolone, or the amazing filet with Gorgonzola.
Alla Famiglia is easily one of the best Italian restaurants in Pittsburgh, you must try their spectacular dishes!
Menu: Alla Famiglia Menu
Top Review: "We came here on a weeknight for dinner, and had a fantastic meal. This would be a great choice for celebrating a special event, or if you had family over. First off, come hungry! The portions are VERY generous in size (including the appetizers and entrees) and you will want every bit of space that your stomach will allow you to have, because the food and flavors are that good. I am not usually a salad person but really loved their casa salad. I don't think you could go wrong with ANY of their menu items, but I am partial to their pastas. Also, I didn't realize until I got in the restaurant how big their place actually is. We were seated in their "original" area which is much smaller and secluded and it really felt like dining in a small quaint restaurant, so that was lovely." – Tiffany Y.
804 E Warrington Ave Pittsburgh, PA 15210, (412) 488-1440
Dish Osteria and Bar
Located in a historic building in the South Side that has stood since 1885, this Dish Osteria is a true gem in the heart of Steel City.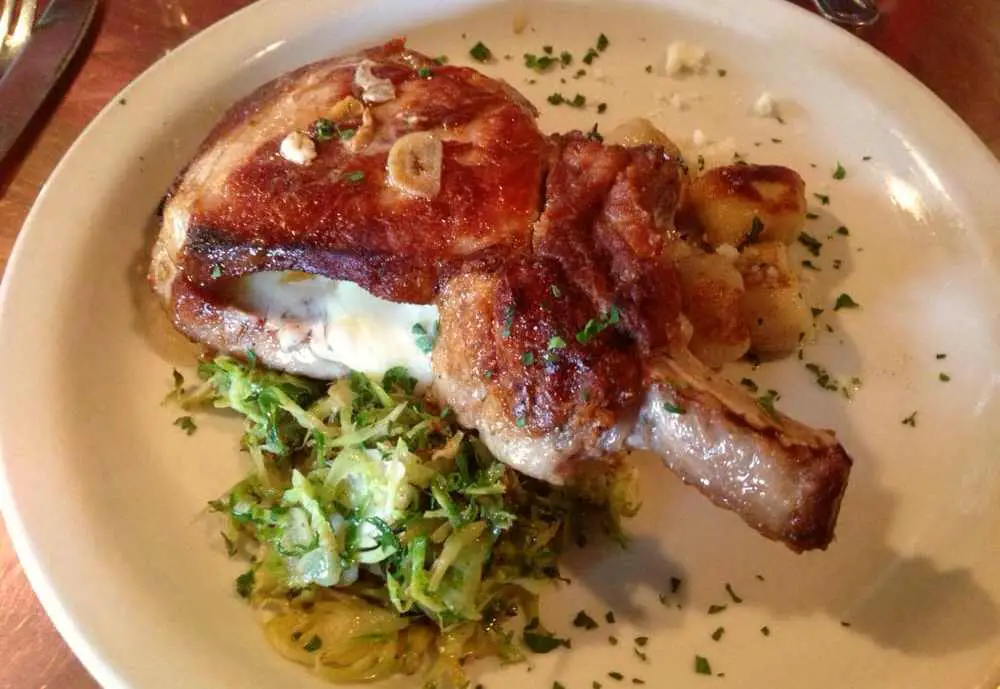 With a focus on authentic Sicilian and Mediterranean cuisine, you'll find a variety of delicious dishes that are sure to tantalize your taste buds.
Their décor and façade are unassuming and simple, and their "tv-free environment" helps you focus on the great food and good company.
Previous visitors recommend their Linguine Ai Frutti Di Mare, risotto, Rigatoni Alla Scamorza, and tiramisu for dessert.
Menu: Dish Osteria Menu
Top Review: "We recently had the opportunity to try Dish Osteria in South Side for the first time and it was excellent! They started us with some house bread and oil which was good and their cocktails went down easy too. For our entrees we had the rigatoni alla Scamorza and the costata di maiale. Both were great but the pasta stole the show for us. And of course the tiramisu was great as well. This is a great spot for an intimate dining experience and to enjoy some great Italian." – Patrick B.
128 S 17th St Pittsburgh, PA 15203, (412) 390-2012
Girasole
Girasole, meaning "sunflower" in Italian, is also the family surname, symbolizing the blending of the past and the present.
Girasole is all about the marriage of traditional dishes with contemporary flavors and high-quality ingredients.
Their menu features soups, delicious bruschetta, antipasti, and a variety of mouth-watering pasta dishes, in addition to daily fish and meat specials.
As for what to order, we recommend the Spinach and Ricotta Ravioli, Linguine Rustic, and the Italian Wedding Soup.
Menu: Girasole Seasonal Menu
Top Review: "My favorite place to feel like I am at home! Mr G and Mrs G treat us like family, every time. The food is amazing, and the Moscow Mules pair so well with the pasta, I would have never imagined it! Greens and Beans, are the top in the list, and would eat them every day if I could! Thanks for creating such a beautiful gem in our city!" –
733 Copeland St Pittsburgh, PA 15232, (412) 682-2130
Proper Brick Oven and Tap Room
Proper Brick Oven and Tap Room is much more casual, but it doesn't mean it's not a contender for the best Italian restaurant in Pittsburgh.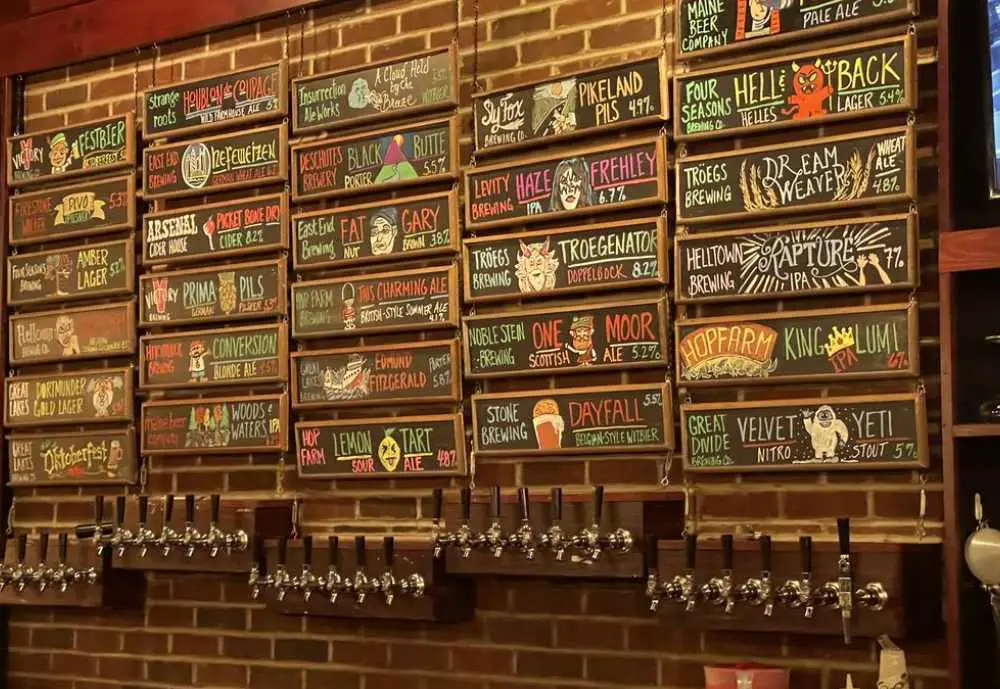 Coming here is a good bar and restaurant experience with a great location in the heart of Pittsburgh's Cultural District.
The bar and restaurant offer wood-fired pizzas, fresh pasta, inventive cocktails, and local craft beers. Their pizzas are a favorite here.
Make sure you get a Carnivore Pizza, Pesto Pizza, or Forest Pizza for the table. And make sure you try them out, Proper Brick Oven is one of the best spots for Italian in Pittsburgh!
Menu: Proper Brick Oven Menu
Top Review: "Came in for dinner and took a seat at the bar, Russell was super nice and helpful with the menu. We opted for a flight and let him pick the beers for us, all of his picks were awesome! I loved the penn weizen! The Bianca pizza was delicious. Overall a great dinner option!" – Valerie H.
139 7th St Pittsburgh, PA 15222, (412) 281-5700
From the traditional and cozy atmosphere of DiAnoia's Eatery to the contemporary and chic vibes of Girasole, there is a perfect Italian dining experience for everyone.
Enjoy a taste of la dolce vita at some of the best Italian restaurants in Pittsburgh. This is only the tip of the iceberg, and there's a lot more to explore in the city.
You might also like drooling over these pizza articles:
best italian pittsburgh, italian pittsburgh, best italian in pittsburgh