Are you searching for the best breakfast in Oklahoma City? Look no further! From classic diners to trendy cafes, Oklahoma City has a wide variety of breakfast spots that are sure to satisfy your morning cravings.
Whether you're a pancake fanatic or an crazy omelet aficionado, we've got you covered with our ultimate guide to the best breakfast spots in Oklahoma City! Bon appetite!
Kitchen No 324
Kitchen No. 324 is all about bringing fresh choices and authentic hospitality to their downtown neighborhood. The street-level windows are a representation of the restaurant's story.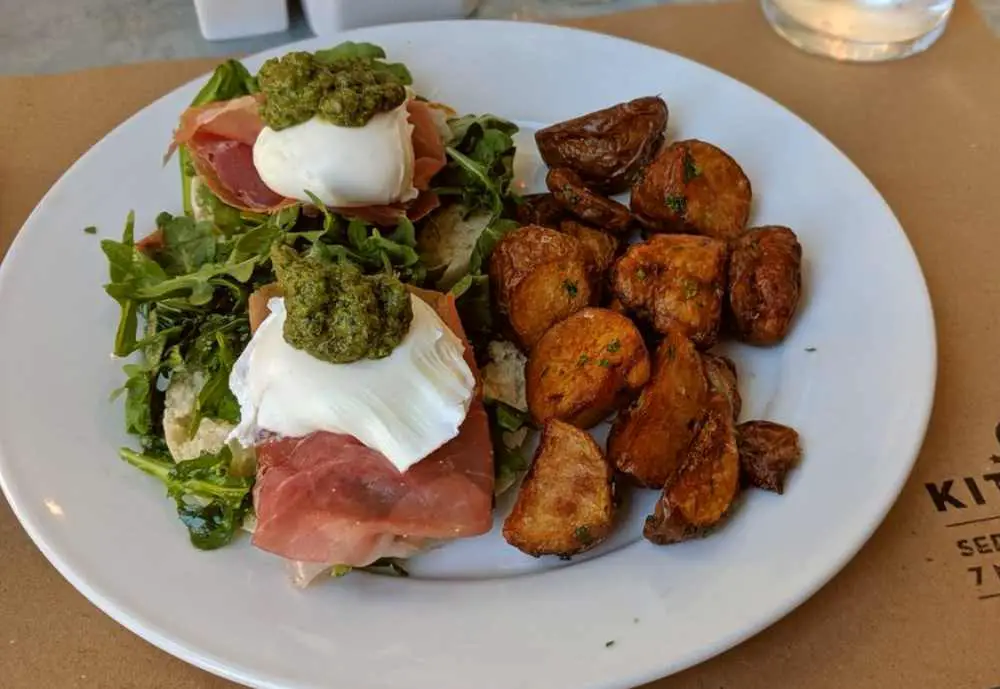 Looking in, one can see the brightness that welcomes customers. Looking out, the fresh city can be seen, where old meets new. The restaurant is located at 324, which is also its address.
The Braniff, one of Oklahoma City's most historical buildings, was once home to Paul R. Braniff's airline company. There is a rumor that the aviation pioneer would buzz over his house daily just to let his wife know he was home for dinner. Now, this famous address has a fresh start, and Kitchen No. 324 is proud to be a part of it.
Menu: Kitchen No 324 Menu
Top Review: "Definitely a hot spot for Sunday brunch! Make sure you make a reservation well in advance. Waited to be seated for about 5 minutes with a reservation and was quickly greeted by our server once seated. The craft cocktails were unique and delicious, as was the food. The potatoes were roasted perfectly and the chunks of sausage in the gravy were a nice surprise. My only complaint was that my cappuccino was forgotten about until my meal came. However, once the server was aware…the cappuccino came out right away and they made it right with a complementary giant chocolate chunk cookie." – Samantha S.
324 N Robinson Ave Oklahoma City, OK 73102, (405) 763-5911
Cafe Kacao
Are you ready for a culinary adventure? Look no further than Café Kacao, where the menu is brimming with homemade breakfast dishes inspired by the southern regions of Mexico, Guatemala, and South America.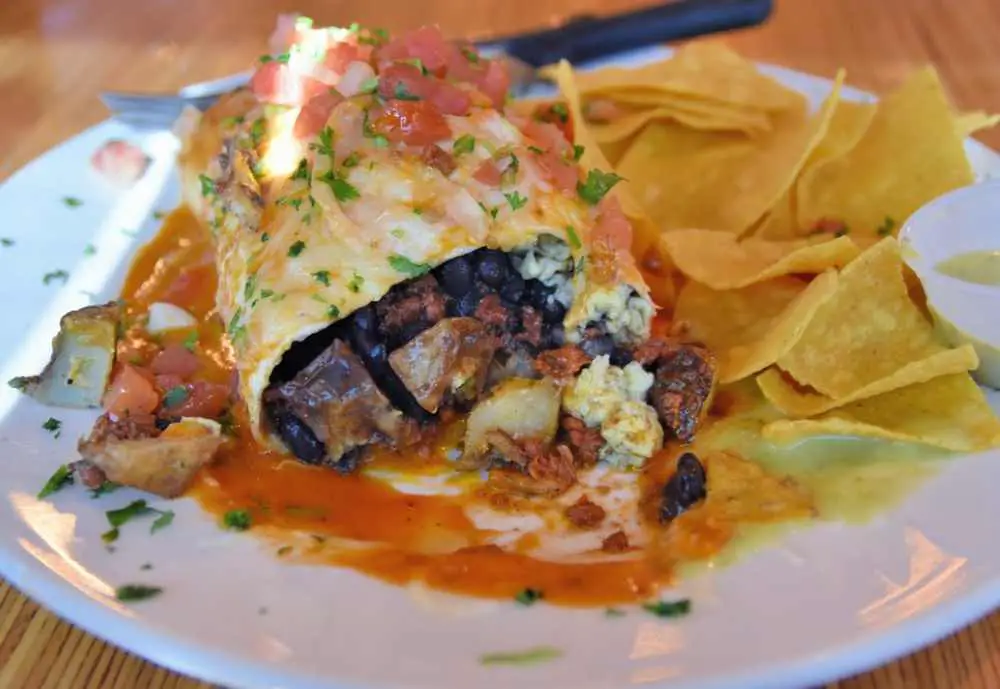 But the real star of the show is the traditional Guatemalan cuisine, straight from the heart of the Del Cid family.
However, that doesn't mean the menu is limited, as there are also a variety of dishes inspired by countries like El Salvador, Mexico, and Brazil. The menu is a Latin Cuisine inspired menu, which will give your taste buds a fiesta.
And let's not forget about the coffee! Café Kacao features imported coffee from Guatemala, ensuring you have the perfect accompaniment to your meal. So come on down and join us for a great homemade meal, just like grandma used to make.
Menu: Cafe Kacao Menu
Top Review: "Wow. Just wow. I went way too long without going to this storied restaurant. I'm glad the drought has ended and my taste buds have been blessed. Plan ahead if you want to go here but understand it's worth the wait. It's small with a very personal feel that you love about local spots. The food is a verity of Latin cuisine and yet you can get a pancake the size of a small pizza. There's no wrong answers here except the one that keeps you from going to eat there. The name of my dish escapes me but it was a mixture of delicious food making a glorious dish that I still dream about. I also made use of a new tea that I can't quantify into words so you'll just have to try it. Go here and be blessed by the cuisine." – Gus O.
3325 N Classen Blvd Oklahoma City, OK 73118, (405) 602-2883
Hatch: Early Mood Food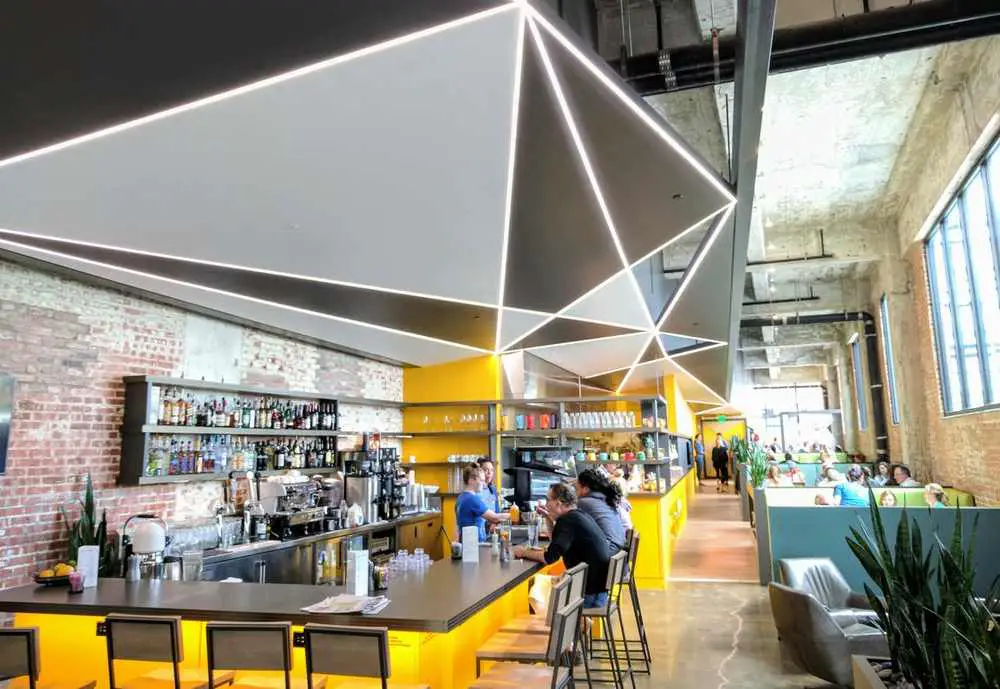 Menu: Hatch Menu
Top Review: "There's a reason this place almost always has a wait. And let me tell you it is well worth it. Started with mimosas at the bar while we waited. A cool trendy vibe right within walking distance of a lot of up and coming places, this food spot really is a gem. All the food was cooked and seasoned very well and came out hot and fresh. The massive Oklahoma shaped pancake was absolutely delicious (even the gluten-free option we got). The kiddie classic had these wonderful hash brown nuggets that were absolutely incredible. And the chicken n waffles was perfectly cooked. I can't recommend this place enough as we got out of there with all of this and coffee for under $60! A STEAL for the quality we received." – Steve S.
1101 N Broadway Ave Ste 100 Oklahoma City, OK 73103, (405) 609-8936
The Big Biscuit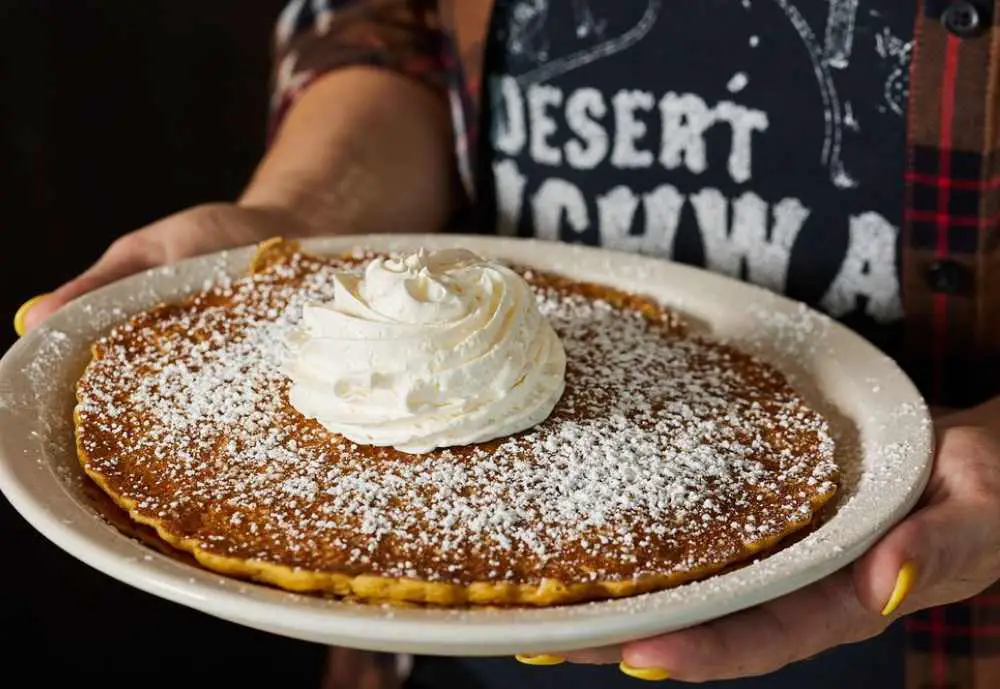 At The Big Biscuit, they believe that some of life's best moments are spent around the family dinner table. With this in mind, they set out to create a menu that would transport customers back to those cherished memories.
From the very beginning, The Big Biscuit has been known for serving up food that truly satisfies. The menu is filled with familiar favorites that are sure to evoke feelings of nostalgia for many. Good, home-style cooking is at the heart of what they do, and they are delighted to share their delicious food with the community.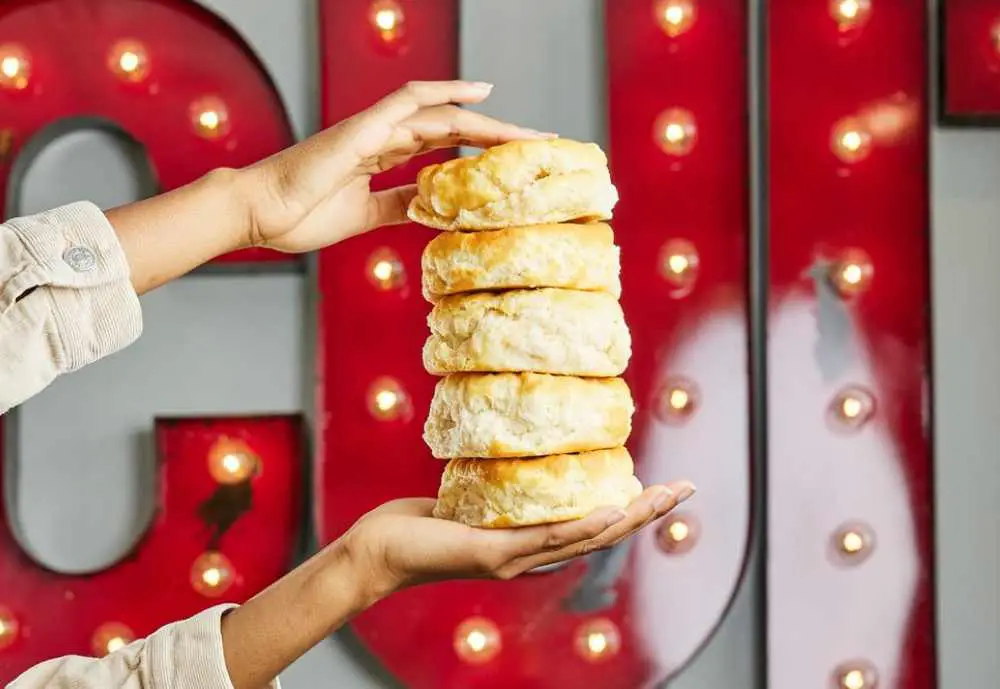 At The Big Biscuit, they are proud to offer some of the best breakfast in Oklahoma City and invite you to come taste for yourself!
Menu: Big Biscuit Menu
Top Review: "We loved the Big Biscuit on our recent visit for breakfast.  The staff was super friendly, the food was very good, and the atmosphere is fun for families and friends alike.  We started with the Bonut, and let me to tell you, you don't want to skip this.  Three of us shared it for an appetizer (if you eat appetizers at breakfast LOL).  It was delicious and tasted similar to a funnel cake.  We then had a variety of other entrees, each served with a giant biscuit that was soft and fluffy.  I would definitely like to come back with my family sometime soon!" – Christy S.
1333 N Santa Fe Ave Ste 119 Edmond, OK 73012, (405) 920-6284
Thirty Nine Restaurant
Thirty Nine Restaurant, located on the north side of First Americans Museum in Oklahoma City, is known for its Modern Indigenous Cuisine.
The restaurant honors the traditional ingredients of the 39 distinctive First American Nations in Oklahoma and offers delicious adaptations using ingredients that have been grown, gathered, and hunted in the area for many generations.
With both vegan and gluten-free options available, diners can enjoy a great dining experience for workday lunch, cocktails or brunch on weekends.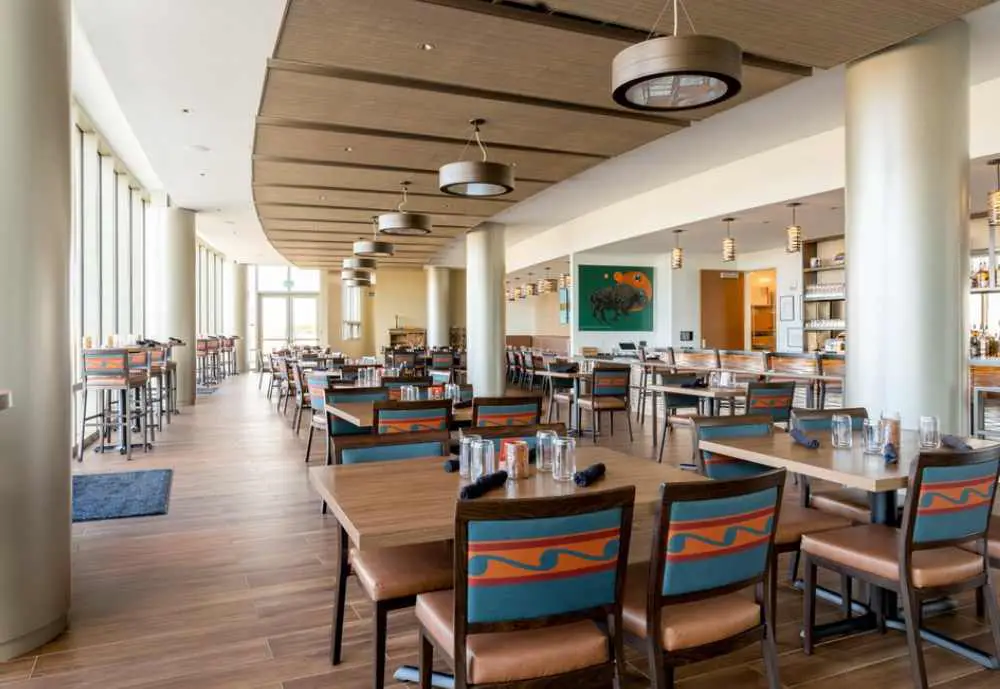 The restaurant is helmed by Regional Executive Chef Brad Harris and Emmy award-winning Chef Loretta Barrett Oden (Citizen Potawatomi Nation). The restaurant is also known for having some of the best breakfast in Oklahoma City.
Menu: Thirty Nine Menu
Top Review: "Thirty Nine is a culinary experience you don't want to miss. It's located in the First Americans Museum in #okc and is named for the 39 distinctive First American Nations within the state. They specialize in using ingredients that are grown and raised within Oklahoma, such as amaranth, squash, corn and bison. Oh, and I can't forget the most delicious mocktail – Prickerita. I highly recommend! It's bright pink and pretty and tastes soooo yummy! Everything was delicious and the waitstaff was very knowledgeable about each dish. I recommend the Hominy Stew with Fry Bread. It's a hearty and filling meal with rich flavor. The hummus, blueberry pancakes and creme brûlée were all delicious as well. Also, don't miss out on their Valentine's special 3-course meal. Make your reservation soon!" – Misti F.
659 First Americans Blvd Oklahoma City, OK 73129, (405) 594-2139
The Hive Eatery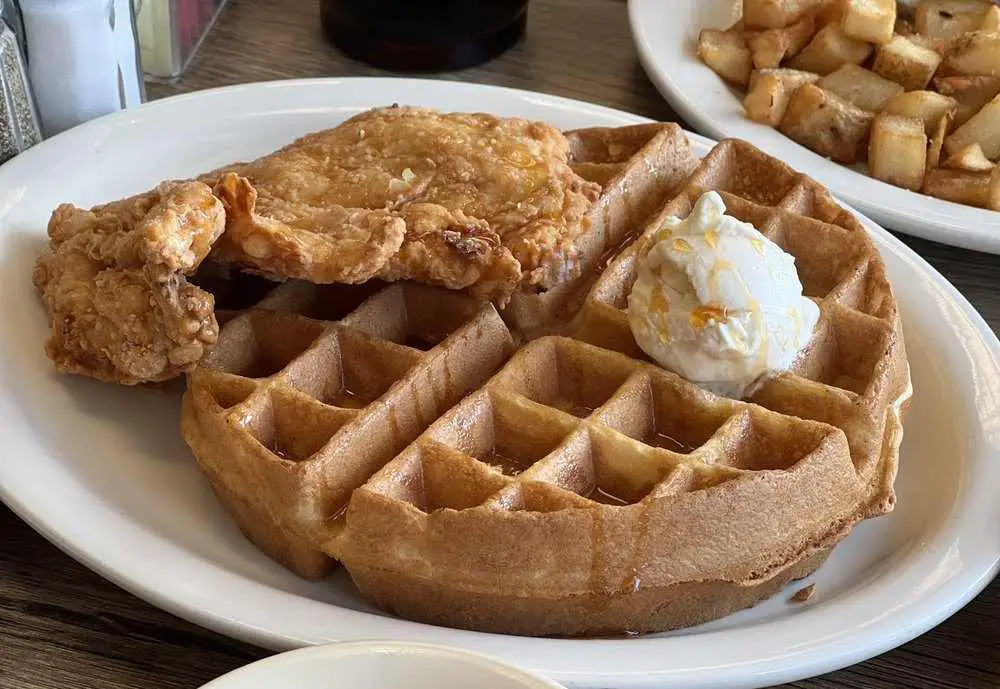 Website: The Hive Eatery
Menu: The Hive Eatery Menu
Top Review: "Great breakfast! Our family tried a lot of different dishes and loved them all. The biscuits were melt in your mouth good! The portions are huge so definitely consider splitting or be ready to take a lot home. We will definitely be back." – Amy P.
The Press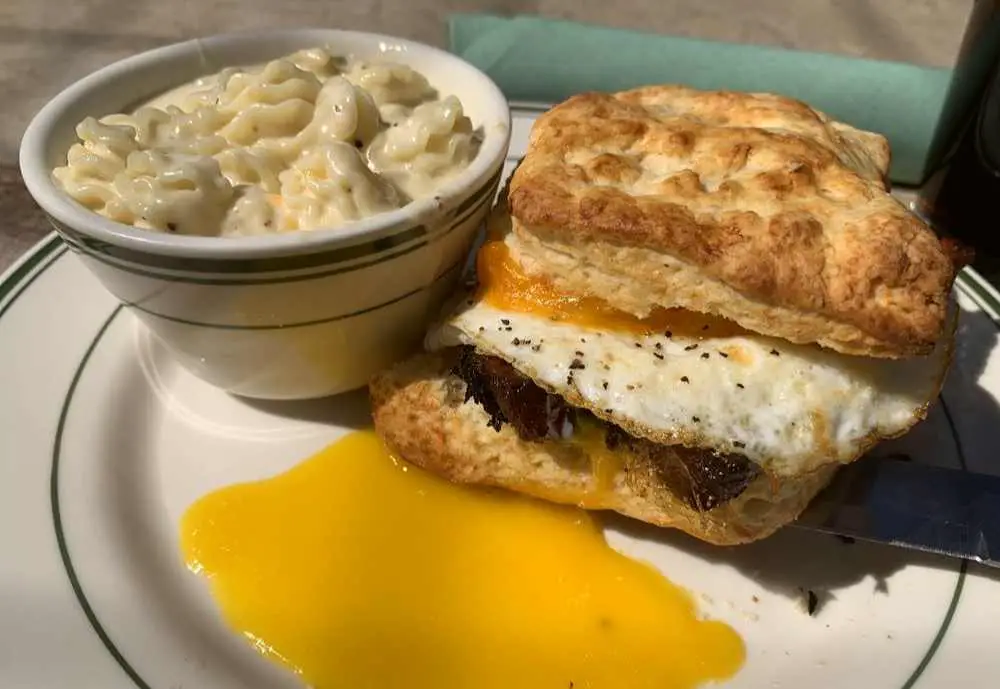 Menu: The Press Menu
Top Review: "Brunch at The Press is not to be missed! They have lots of choices, so everyone will find their favorite. I always get pancakes and the hubby gets the Mac-n-cheese so we can share both sweet and savory! So delicious!!" – Renee P.
1610 N Gatewood Ave Oklahoma City, OK 73106, (405) 208-7739
Neighborhood Jam Midtown OKC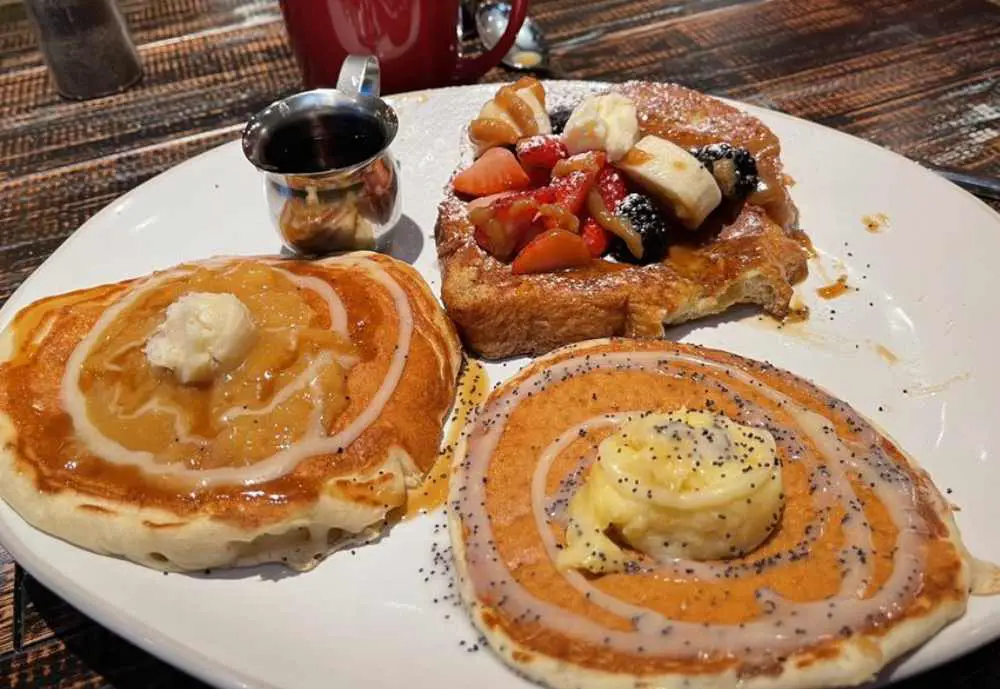 Menu: Neighborhood Jam Menu
Top Review: "Avoid at all costs if you HATE good breakfast food! I actually LOVE breakfast food so this was a delightful experience for me. Me and my 3 friends got "The Heap" which was like the 2 egg breakfast at Denny's but all mixed together with pico de gallo. Smoke Show Koko was the only one to veer off the egg train and got another imported breakfast (toast from France, "oui oui"). The server, manager, and host all asked at least once if everything was "great" which felt like a question aimed more at more personal life than my hashbrowns. I said yes each time but I feel like they knew I wasn't telling the whole truth. We had 3 jelly options and they were all really good. One person in my party tried the strawberry jalapeno one with her finger so just know that if you sit at the corner booth closest to the front of the restaurant, some of those jam caps have been touched." – Isiah W.
525 NW 11th St Oklahoma City, OK 73103, (405) 724-8149
You might also enjoy these mouthwatering breakfast articles:
breakfast Oklahoma City, Oklahoma City breakfast, best breakfast in Oklahoma City