Rise and shine, breakfast lovers! Today, we're on a mission to find the best breakfast spots in Glendale, Arizona. Whether you're a local or just passing through, there's no denying that breakfast is the most important meal of the day. So, why not start it off right with a delicious meal at one of Glendale's top breakfast joints? From classic diners to trendy cafes, there's something for everyone on our list. So, grab your coffee mug and get ready to indulge in some of the tastiest breakfast dishes that Glendale has to offer.
New Penny Cafe
Located in Glendale, Arizona, New Penny Cafe is a must-visit destination for breakfast and brunch enthusiasts. As a woman-owned business, the cafe serves its customers every day from 6am to 3pm, offering a variety of delicious breakfast and brunch dishes.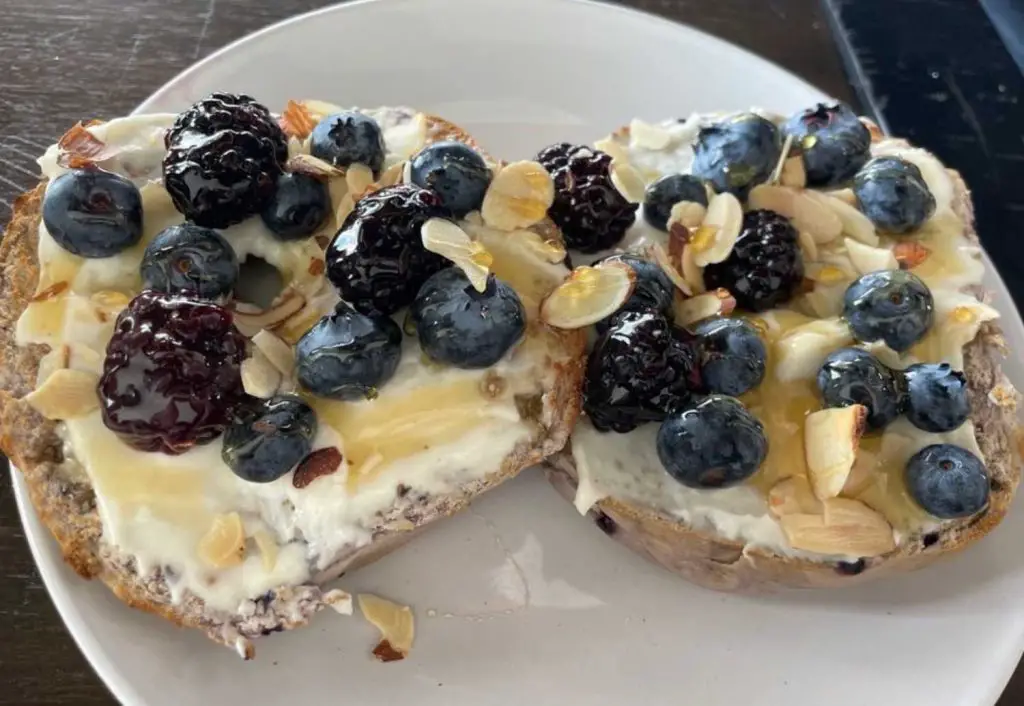 The cafe's sister restaurant is the famous Enroute Coffee in Goodyear, which speaks to the level of quality and attention to detail that is infused into each menu item.
The cafe offers a range of mouth-watering dishes, including the sausage breakfast sandwich, bacon burrito, carnitas burrito, and their amazing biscuits and gravy. But the real star of the show is the dragonfruit bowl, a delicious and popular menu item that never fails to impress.
Give them a try soon for some of the best breakfast in Glendale!
Top Review: "Beautiful cafe, great food, and the best customer service. Avondale gem for sure. Sausage breakfast sandwich, bacon burrito, carnitas burrito, biscuits and gravy… so good! Can't wait to try other menu items. Oh and the coffee!!! Amazing! Make sure you check out the merch section!" – Casie G.
735 N 114th Ave Avondale, AZ 85323, +16232494192
The Social on 83rd
The Social on 83rd is the perfect spot for brunch lovers. If you're the kind of person who likes to start their weekends early, you'll be happy to hear that they serve brunch on Saturdays and Sundays starting at 8am. That's right, you can enjoy a delicious meal and still have plenty of time to get all your errands done before noon.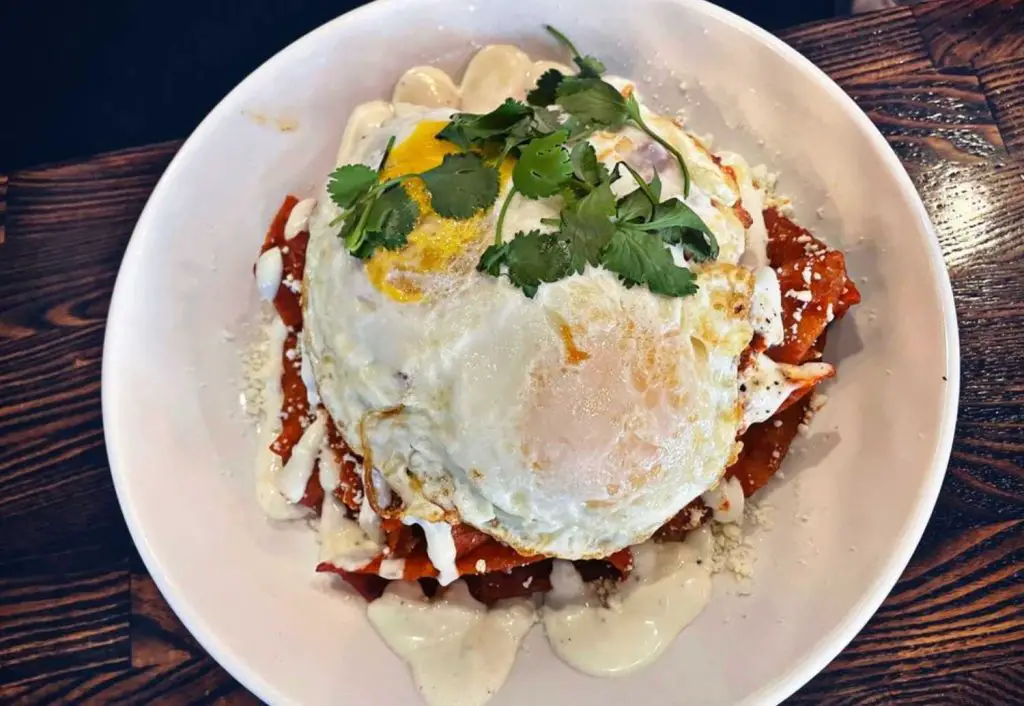 Not only is the food great, but the elegant interior will make you feel like you're dining in style. This spot is perfect for a date, a catch-up brunch with friends, or even a solo brunch with a good book.
Recommendations include their huge breakfast board, breakfast burrito, chilaquiles, and loaded breakfast hash. Trust me, you won't regret trying any of these dishes.
Menu: The Social Menu
Top Review: "The food was amazing. Service excellent. Had brunch on a Sunday. Nice breakfast choices. My dining partner does not eat breakfast. They accommodated her with the lunch menu. Unique drink menu as well. Can't wait to try lunch and dinner." – Catherine S.
8350 W Paradise Ln Peoria, AZ 85382, (623) 486-4343
The Lola
The Lola, a restaurant located in the West Valley, is all about using fresh and local ingredients in their menu. The open and industrial ambiance of the place will undoubtedly leave a lasting impression on the patrons.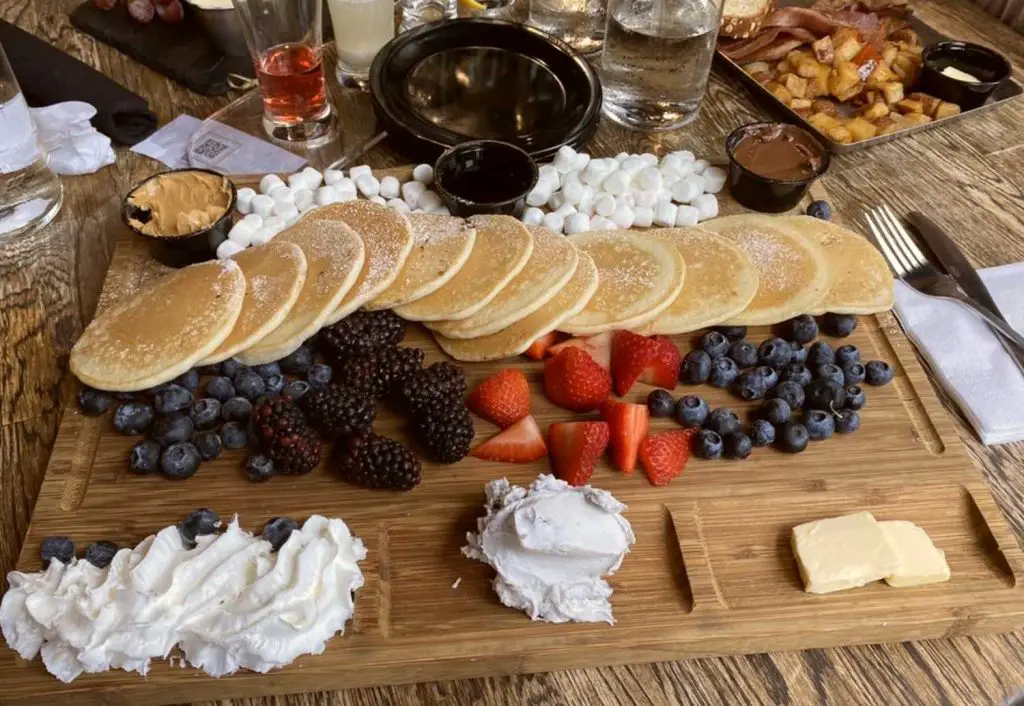 The Lola is quite famous for their small plates, brunch menu, craft cocktails, and trendy indoor/outdoor vibe with TVs. It's a new concept that opened in September 2018, and it has brought a new and fresh dining experience to the area. Keep in mind that the music might be too loud for some, but it is part of the ambiance they are aiming for.
And the best part of it all? They have bottomless mimosas! So, gather your friends and come to The Lola to enjoy a delicious meal and have an unforgettable experience and some of the best breakfast in Glendale.
Menu: The Lola Menu
Top Review: "This place was amazing. We were in town and had to check it out. We ordered the pancake board and it's more than enough for 6! It was just the two of us and we couldn't finish it. The cocktails were amazing! The ambiance and service was perfect!" – KC C.
6770 N Sunrise Blvd 109 Ste 109 Glendale, AZ 85305, (623) 877-5225
Over Easy – Surprise
Looking for a breakfast spot in Glendale? Over Easy has got you covered! The atmosphere is fun, the portions are huge, and the freshly squeezed orange juice is a must-try.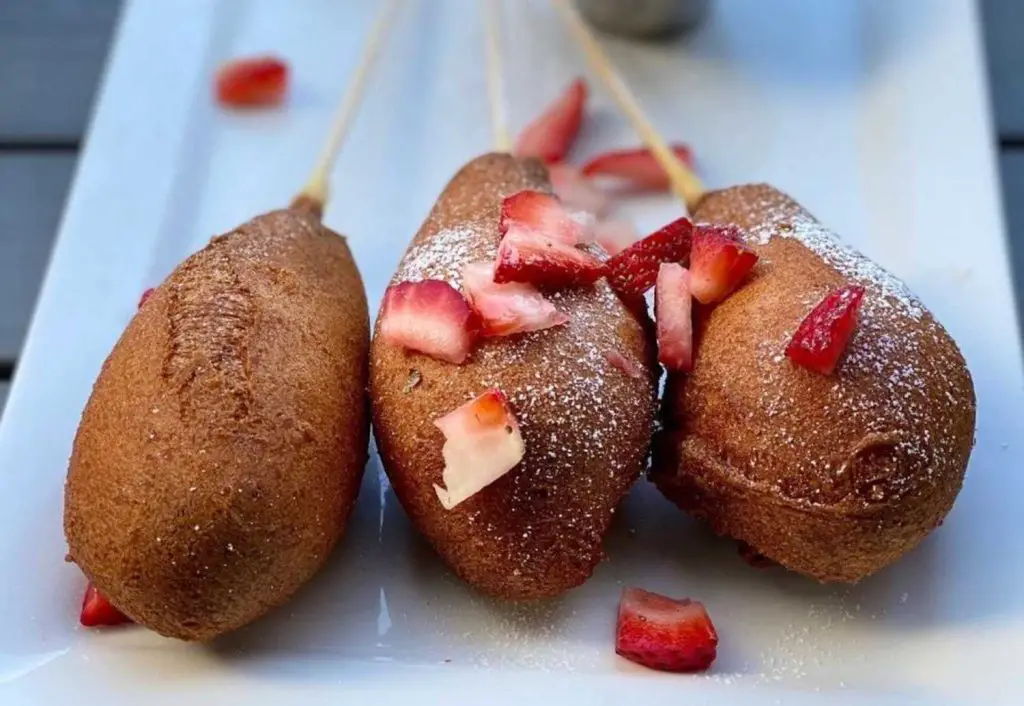 But the real stars of the show are their standout dishes: the French Toast, Golden Waffle Dogs, Basil Melt, and Avocado Benedict. Trust us, your taste buds will thank you.
Whether you're fueling up for a busy day or enjoying a leisurely brunch with friends, Over Easy is the perfect spot to start your morning off right. So why wait? Head over for some of the best breakfast in Glendale!
Menu: Over Easy Menu
Top Review: "Delicious brunch! We knew by the long line the place would be good and it was. Sat at the bar and had great service, tasty mimosas, and yummy food! We were able to easily get drinks while we waited as well."– Megan F.
14345 W Bell Rd Surprise, AZ 85374, (623) 230-2160
Original Breakfast House
Before opening the Original Breakfast House, John Stidham, the owner, had already run a dozen restaurants in Northern California for over 35 years. He decided to retire in 2011 and moved to Phoenix, but he soon realized he missed his life's work. So, he scoured the city for a closed-up restaurant and stumbled upon one in front of the Rock at 32nd street, a shopping center that had recently undergone a makeover in North Phoenix.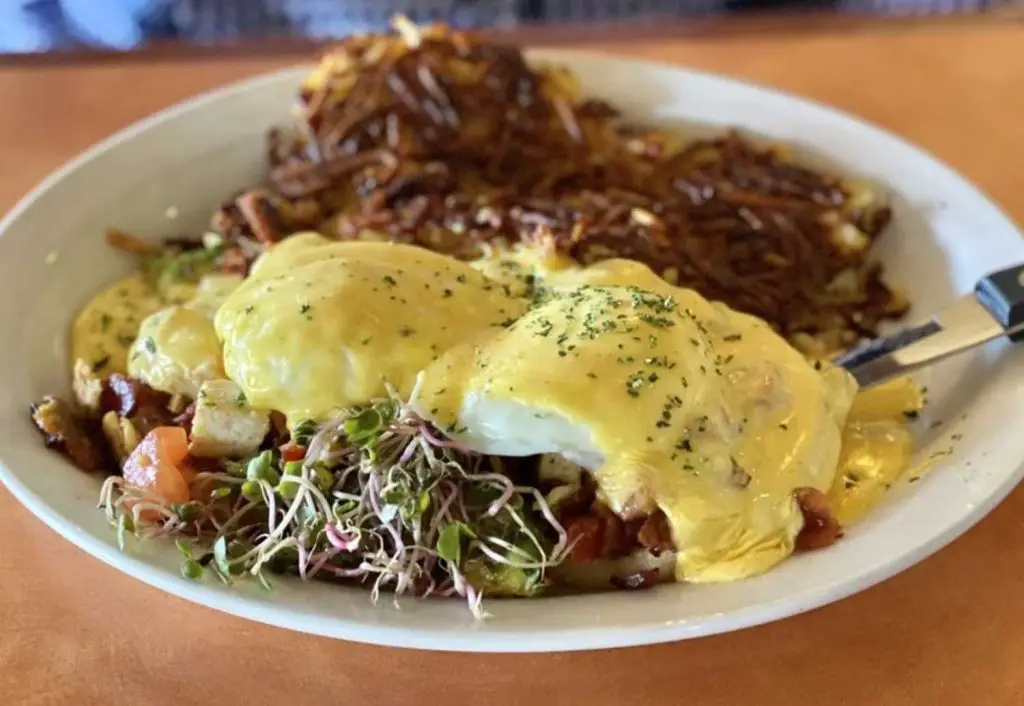 After giving the place a complete overhaul, he transformed it into a hip breakfast joint with a modern 70's vibe, serving up unique twists on American comfort food with intense flavors.
Their specialty lies in adding a unique and original twist to classic diner food. Their menu features some of their best-sellers, including deep-fried French toast with fresh seasonal fruit, chicken fried chicken with Spam and eggs over cilantro lime rice with mango salsa, and a variety of fluffy omelets served with locally baked bread and homemade jam.
Menu: Original Breakfast House Menu
Top Review: "This place is a must when in Phoenix! Everyone seemed to know the host by name and the servers were very friendly. Even though it was busy, our server was very attentive and accommodating. I loved all the beachy Christmas decor around the restaurant. The chicken fried chicken was perfectly fried and not greasy whatsoever. The French toast was absolutely delicious. It's fried just the same way a funnel cake is. The butter on top is so light and airy. The Birra Benedict was savory and rich in flavor. The breakfast potatoes were just as good. I don't think you can go wrong with anything. The menu is extensive so you'll have lots to choose from." – Valerie Z.
13623 N 32nd St Phoenix, AZ 85032, (602) 482-2328
You might also enjoy these mouthwatering articles:
breakfast in glendale, breakfast glendale, breakfast in glendale az, best breakfast glendale az